Google's new Chrome Extension Password Checkup Checks For Already Compromised Passwords
Google just released an awesome security tool which is available for all Chrome browser users. This new Chrome extension called Password Checkup that will automatically check if your passwords have been exposed in a data breach. Once installed, the extension checks any login details you use – Google says "most" US sites are supported – against a database of around four billion usernames and passwords, and warns you if it finds a match. In other words, the Password Checkup Chrome extension will tell you when you need to change your password and every single person who uses Chrome should install it immediately.
While using Google Password Checkup, your passwords are never seen by Google (the company only stores a hashed, partial code for unsafe passwords in your Chrome browser), and Google claims the extension "never reports any identifying information about your accounts, passwords, or device."
The following information graphic explains exactly what the Password Checkup tool does from the moment you input your password to the moment it warns you to change it: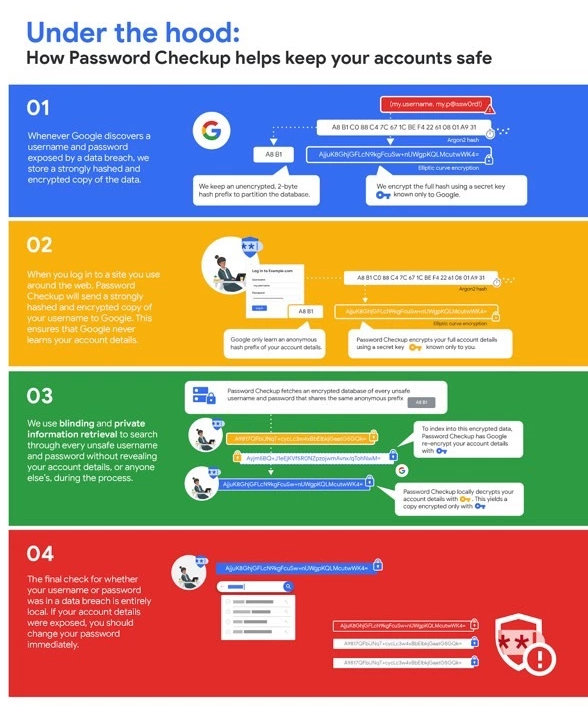 Password Checkup is a good helper that tells you when your passwords have been compromised, and reminding you to change them before it's too late. It helps you resecure accounts that were affected by data breaches and adds an extra protection for you.