[Fixed] Aswrvrt.sys (C:\Windows\System32\drivers\aswrvrt.sys) Problems: BSoD and Stuckbooting
Common Aswrvrt.sys Problems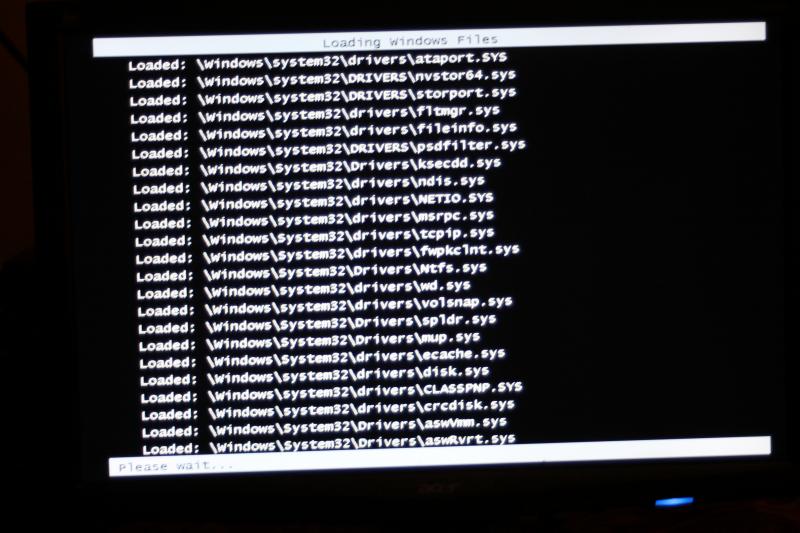 Many PC users reported that downloading an Avast update led to C:\Windows\System32\drivers\aswrvrt.sys and BSoD with error code 0x00000000ed thereafter. Attempts to boot into Safe Mode, Safe Mode with Networking, Safe Mode with Command Prompt and Last Known Good Configuration all failed; System Repair from F8 functional key will only show pointer without loading at all. What makes victims feel desperate is that repairing system from disk stops at F8 functional key finally.The same Aswrvrt.sys problems also occur after a windows update and full scan by Avast.

Reasons of Aswrvrt.sys Problems
Aswrvrt.sys has been well explained itself as harmless with its suffix ".sys" which is short for "system". The file is 49320 byte large and is PE32 executable for MS Windows (native) Intel 80386 32-bit. It is a system file rather than others' assumption as virus or malware. According to the reports by help requesters, senior technicians at VilmaTech Online Support herein list down some reasons for your reference:
Aswrvrt.sys leading to BSoD  indicates that I/0 subsystem fails in loading boot volume, which is attributed to bugs on disks; sometimes, poor contact with hardware or sudden power lost would also be the reason.
Aswrvrt.sys leading to "0x00000000ed" implies hard disk problems, for example, damages in sectors, power line/data line/jumpers loose contact and no use of data line that meets hard drive transmission specifications.
All in all, aswrvrt.sys problems are linked to hard drive issues. Really don't want to lose any files and have been searching everywhere for a fix? Below is the instruction to show how. It is worthy of kind reminder that basic understanding on computing may not be enough to carry out the below steps. Should there be any help request needed, please do feel free to start a live chat for specialized technical help.

Instruction to Fix Aswrvrt.sys (C:\Windows\System32\drivers\aswrvrt.sys) Problems
Step1. enter into BIOS SETUP Utility to call BIOS default setting.
1. Restart your computer if it's already on and keep tapping on F12 functional key immediately.
(tip: the key to access BIOS SETUP Utility can vary, if F12 fails, please try with F8, Esc, F11 and DEL one by one)
2. Select LOAD BIOS DEFAULTS and press Y button to restart the computer.
(tip: the BIO menu can be different from one brand to another, take ThinkPad for example, one should access Config to change the value of "sata controller mode option" to "compatibility")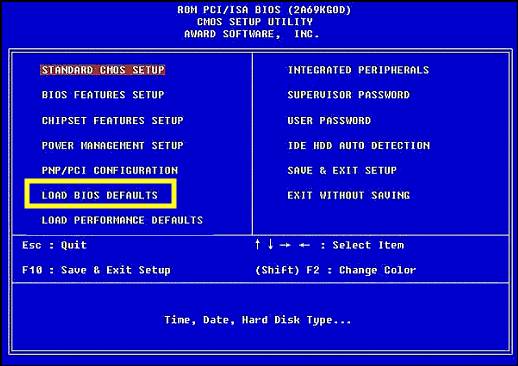 Step2. check and repair error for files with command.
1. When the computer once harassed by Aswrvrt.sys problem shows the desktop, hold down Win key and R key together to enable Run box.
2. Put in "chkdsk /f /r" and press on Enter key to check and repair error for files.
(tip: it should take a while. If failure occurs, enter into "Last Known Good Configuration" to remove or disable programs and drivers that are recently installed.)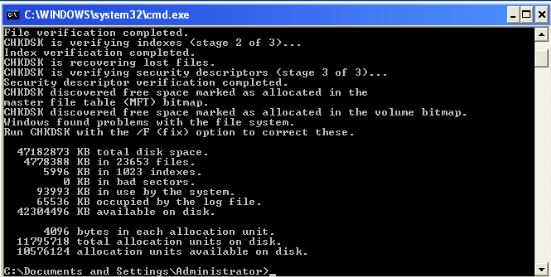 Step3. run ScanDisk to check for faults.
1. Double-click "My Computer"/"Computer".
2. Right-click local hard drive to select "Properties" in the drop down list and navigate to its Tools tab.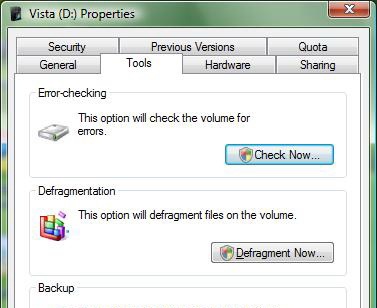 3. Press on "check now" button to check the drive for errors.
4. Restart is required to run ScanDisk without being interrupted.


Aswrvrt.sys Conclusion
Nowadays PC users are so scared to mistakenly consider that PC problems are caused by virus due to thousands of hundreds of horrible infections out there on the Internet such as CryptoDenfense (read more). While problems leading to BSoD such as aswrvrt.sys could indicate some damages have been made to the system. Of course, hard drive damages can also be triggered by affections. But to show desktop and to further deal with affection, fixing hard drive error related to aswrvrt.sys should be counted as urgent affairs. It is not advisable for poorly equipped with computer knowledge victims to configure BIOs value, mistake or additional menu could take place to make things worse and confusing. Though there has not yet been traced down on the reason why Avast causes most of the aswrvrt.sys problems, a fixed solution has been found out by experienced technicians from VilmaTech Online Support. The last but not least, defragment is recommended to be carried out once the steps are finished to prevent more hard drive problems so that further steps are able to carry out to eradicate any possible infections. Here's the video to show how.