Carbonite (CARB) to Acquire Webroot for $618.5 Million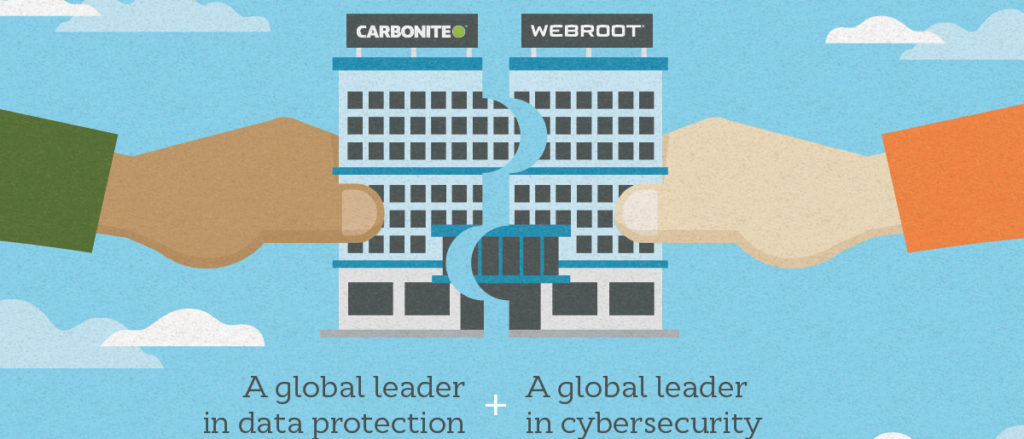 Carbonite is one of the world's most popular cloud backup services that offers all the tools necessary for protecting data from the most common forms of data loss, including ransomware, accidental deletions, hardware failures and natural disasters.While Webroot is a leading cybersecurity company that provides Internet security for consumers and businesses around the globe.
Recently, the two companies announced that they have entered into a definitive agreement under which Carbonite will acquire Webroot for approximately $618.5 million in cash.
"The acquisition of Webroot dramatically accelerates our progress towards becoming the leading data protection company," said Mohamad Ali, President and CEO of Carbonite.
"With threats like ransomware evolving daily, our customers and partners are increasingly seeking a more comprehensive solution that is both powerful and easy to use. Backup and recovery, combined with endpoint security and threat intelligence, is a differentiated solution that provides one, comprehensive data protection platform. The Webroot team has a passion for building technology to simplify the way customers protect their important data, and we are excited to welcome them." Ali added.
Both Webroot and Carbonite have a common focus on making data protection and cybersecurity solutions accessible and easy to use, as well as a dedication to customer success.
Therefore, for consumers, the combination of Webroot and Carbonite will better protect them, even their family as well as their most sensitive data. For employees, there is a great future of growth for a team with a shared culture. Both Webroot and Carbonite have tremendously talented team members who together will bring even more innovative solutions to market.
Carbonite will fund the transaction with existing cash on hand and funds secured under a new credit facility. The transaction is expected to close in the first quarter of 2019, subject to the receipt of regulatory clearance and other customary closing conditions.
The transaction has been unanimously approved by the Boards of Directors of both companies and by the requisite percentage of stockholders of Webroot.