How Can I Access Blocked Social Media in China?
China is a country that has the largest and most sophisticated online censorship operation in the world. Whether you've been to China or not, you probably may have heard of the Great Firewall of China (as known as GFW), which is a censorship and surveillance project intending to block information and data which is considered unfavorable by the government. Today the Great Firewall has blocked many foreign websites, social media, search engine, instant messaging Apps, streaming websites and other online resources deemed inappropriate or offensive by authorities. So western social media like Facebook, Twitter, YouTube and Instagram are not available in China. If you need to use these social media platforms everyday, then it's surely a pain for you when you travel to China. So, how to access blocked social media in China? The best solution is to use a reliable VPN Service. VPN is an essential tool in China and throughout the world. It encrypts your Internet traffic and helps you bypass any restriction. Keep reading to find out the best VPN to unblock social media services in China.
Social Media Websites and Apps Blocked in China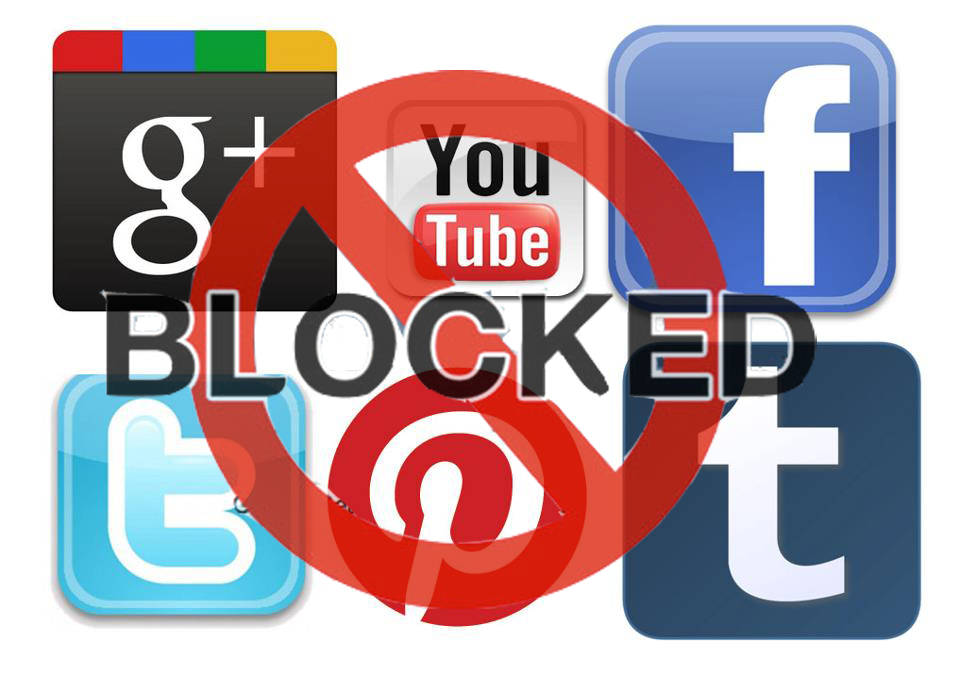 China is the world's biggest social media market. However, The Great Firewall of China is a nuisance for Western brands trying to access China as many of the sites which are used in the West are unavailable in this country. So, if you live in or are traveling to Mainland China, you will find it hard to access a wide range of content which you use everyday in your country. For example, the social media services like Facebook, Instagram, Twitter, Snapchat, YouTube, Pinterest, Google+, Flickr, Tinder and so forth. Besides, search engine services like Google and DuckDuckGo, messaging apps like Line, KaKao Talk and WhatsApp, and streaming services include Netflix, Vimeo, Twitch, as well as news website like New York Times, Wall Street Journal, BBC, Bloomberg are all blocked in China because those services didn't agree to comply with Chinese laws and regulations and Chinese officials worry those sites may contain anti-government ideas. As a result, most people in China can only use domestic social media sites such as Weibo, WeChat and YouKu. That makes foreigners, expats, and travellers residing within China are often left stranded behind the firewall, unable to access the service they want. So, what should they do?
Since the Chinese government has pretty strict rules against the social media browsing, the best way to access blocked social media and other services in China is by using a VPN (virtual private network) app. A VPN is a secure, personal portal to the Internet which can help you bypass any restrictions and unblock any websites you want in Mainland China. Just by simply connecting to a VPN server located outside China, you can change your Chinese IP address to another country. That is to say, if you connect to a US VPN server, it will grant you a US IP address allowing you to unblock Facebook, Youtube, Twitter, Netflix, and all other websites you can normally access back home but are banned in Mainland China.

A good VPN always provides a long list of servers from different countries to connect to. ExpressVPN has high-speed servers in more than 90 countries and uses industry-standard 256-bit AES encryption to encrypt your traffic. It supports OpenVPN, L2TP/IPSec, PPTP and SSTP protocols, giving you the high level of security. In addition, the service keeps no activity logs and no connection logs, so your internet activity stays between you and the sites you visit. It is a perfect choice for you to bypass restriction and access blocked social media in China. If you plan to travel to China, get ExpressVPN before you land in order to make your social media experience better!
Access Blocked Social Media in China With ExpressVPN
What Social Media Sites are Blocked in China?
Here is a full list of social media sites blocked in China:
Twitter, Facebook, Google+, Google Hangouts, Google Blogspot, WordPress.com, Line, KakaoTalk, TalkBox, selected Tumblr sites, FC2, Soundcloud, Hootsuite, Adultfriendfinder, Ustream, Twitpic, Instagram and so forth.
Why is Banned in China?
Social & Sensitive Content Control – The Internet has become the best platform for freedom of speech, but freedom of speech is somewhat limited in China. Today a lot of popular website may have information that uncover the dark side of PRC such as massacre in Tibet, xinjiang and Beijing, collusion between officials, corruption, etc. Given that the chinese government could not delete that information easily because a lot of popular websites are governed by western company, the only way for the Chinese government censors and controls content on the internet is to block the social media services in China. They don't want the citizens to see anything harmful to the state, so they blocked Facebook, Twitter etc. to prevent criticism of the government and social unrest.
Domestic Industry Protection – As a newly-founded country, China only started its own network industry in the late 90's, which is far late than the west. To support the development of the domestic social media and avoid fierce international competition at the starting stage, the government blocked western social media services. On the other hand, China prefers local companies that adhere to their regulations, that's why they often set restrictions on foreign companies. In China, they have Weibo (like Facebook), Wechat (like messager, but much more powerful), Baidu (which functions like Google), Hoodong (works like Wikipedia) and Youku for Youtube, QQ etc… Therefore, apparently, China likes to block foreign firms to make way for their homegrown version.>
There are still other reasons that may cause the ban of social media in China. For example, if you don't completely comply with the Chinese government's regulations in censoring politically sensitive information, then the Great Firewall of China may shut you down. And any site challenging Chinese politics will be eliminated — fast.
What's the Solution?
When you come to China, you may find popular social sites such as Facebook, Twitter, and YouTube are blocked by the government's firewalls, as well as various news outlets. That's because the Chinese government regulates them heavily, and censors those it can't monitor and control. So, how to get access to them? Virtual private network (VPN) is probably the most useful method to let you access social media in China. With a VPN, you can bypass the Great Firewall of China and access any website you want. It not only lets you access social media, apps and websites banned by China's authorities, but gives you the added bonus of having your Internet traffic encrypted. You can enjoy an anonymous web browsing experience and keep your online information and identity away from prying eyes.  Defeat restrictions that stop you from accessing social media you want in China with a VPN now!

Can I Use a Free VPN?
A VPN must be the best friend for those who want to access social media services like Facebook, Twitter and Instagram. It works by connecting to private network tunnels, which bypass the firewall and route your internet connection through another country, thus avoiding censorship and granting full access to blacklisted websites. It also provides the security solution that brings back your online privacy and freedom. There are many VPNs in the market, and free VPNs are always tempting. But don't go further because free VPNs could probably track and sell your data and your browsing can be constantly interrupted by ads. Not to mention free VPNs always limit your Internet usage and restrict your bandwidth. Hence, stay away from free VPNs and choose paid VPN services — like ExpressVPN. It doesn't charge a lot of money per month and it gives you best privacy and Internet freedom.
Access Blocked Social Media in China With ExpressVPN
Top 5 VPNs to Help You Access Blocked Social Media in China
1. ExpressVPN – #1 Trusted VPN (RECOMMENDED!)
We rely on apps like WhatsApp, Facebook Messenger, and KakaoTalk to stay connected with our loved ones. But China block you from using these social media apps. ExpressVPN is the top recommendation to help you bypass the restriction in China. The service is compatible with almost all major platforms and devices, including Mac, Windows, Android, iOS, Linux, Chromebook, Kindle Fire, PlayStation, Apple TV, routers, and it allows 3 simultaneous connections. With a huge network of 2000+ global VPN servers optimized for fast connections from 148 cities in 94 countries, and unlimited speeds and unlimited server switches, you can connect to all of your social media sites, watch videos on YouTube, catch up on your favorite TV shows and movies on streaming websites, and enjoy fast access to all your entertainment and social sites. Get 12 months ExpressVPN subscription and 3 Months free now! With the exclusive ExpressVPN discount, the price is down to $6.67/month. If you're not satisfied using YouTube with ExpressVPN for any reason, contact the support team within 30 days and get a full refund, no questions asked. Unblock social media in China with ExpressVPN now!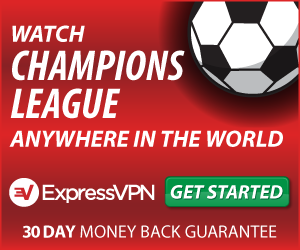 2. IPVanish VPN – The World's Best VPN Service
IPVanish owns and operates its own network of more than 1100 servers in over 60 countries. It is also the only true Top Tier VPN service in the world. The provider comes with excellent security and privacy, it uses 256-bit encryption as standard and offers a kill switch, which will cut your internet connection automatically if the VPN connection goes down to help prevent any data leaks. With one single account, you are allowed to have 10 simultaneous connections on multiple devices, which is very generous and breaks down the cost per user to an extremely manageable sum. Now IPVanish is providing a big discount 69% on their 2 years plan, and also offers an extra 20% off coupon code for new customers on all plans. Break free from your regional restrictions and explore the purest Internet possible. Get IPVanish for as low as $3.74/month!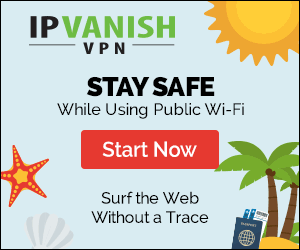 3. NordVPN – The Internet with No Borders
NordVPN always offers a solution to bypass the social media ban restrictions. By offering over 5100 servers to choose from 62 countries, kill switch, Onion Over VPN, CyberSec, and other security features, NordVPN gives you complete flexibility to access blocked internet content. You can take a video and share it with your friends on Viber, put together a group chat on Facebook Messenger, take a selfie in an exotic location and share it on Tango, or just use the emojis and avatars on mypeople to let your friends know how you are doing. All these activities are encrypted with AES-256 encryption meaning no one can track or monitor. NordVPN is probably one of the best values on offer, allowing up to six simultaneous connections on a single basic subscription. Get 2 years of NordVPN for just $95.75. It is equal to $3.99/month!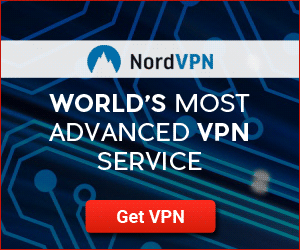 4. ZenMate VPN – Internet Security and Privacy VPN Service
Zenmate is best known for its free VPN extension for Chrome, but it also offers a paid product that has over 3000 IPs in over 30 countries and better encryption standards. The VPN is trusted by over 45 million users and is the best tool out there for unblocking geo-restricted social media content found on the web.It supports on Windows, MacOS, iOS, and Android. As for the security, Zenmate uses 128-bit AES encryption in conjunction with 2,048-bit RSA keys and SHA 256 for authentication. Besides, an internet kill switch is included. It also has no logging policy, so no one, including the company, can track your online activity. There is an initial 14-day money back guarantee so you can test the service safely and decide whether you would like to stick with it. Get a year of ZenMate for $71.99, saving up to 40% immediately!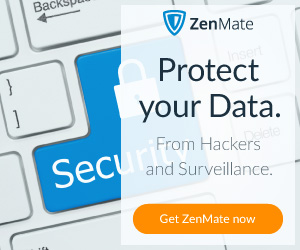 5. VPNAREA – High Speed VPN
VPNArea VPN has proven itself as the fastest VPN service provider around with hundreds of servers in 70+ countries. Simply click Connect button, and restrictions fall like dominoes. You'll no longer be a victim to any irregular restrictions imposed by web sites, streaming platforms, internet supplier or firewalls. You can unblock Facebook, Youtube, Twitter, also any games, chat and VoIP services, WhatsApp, Skype, Viber, Line, Facebook Messenger, Snapchat and KakaoTalk just with a few clicks. Now the service is available on all main platforms, from Windows, Mac and Linux computers to smartphones and tablets running iOS or Android. Get VPNArea VPN & Save up to 50% Today!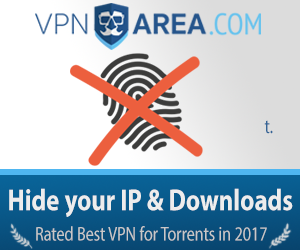 Video on How to Access Blocked Social Media in China
Top 10 Best VPN Services In The World
| VPN Provider | Servers | Country | # of Connections | Price(USD) | Website |
| --- | --- | --- | --- | --- | --- |
| | 2000+ VPN servers in 94 countries. | British Virgin Islands | 3 Connections | $6.67/Month (Save 49%) | 1 View Deals |
| | 1,000+ VPN servers in 60+ countries. | USA | 10 Connections | $4.87/Month (Save 60%) | 2 View Deals |
| | 200+ servers in 70 countries. | Bulgaria | 6 Connections | $4.18/Month (Save 50%) | 3 View Deals |
| | 4646+ servers in 62+ countries. | Panama | 6 Connections | $3.99/Month (Save 66%) | 4 View Deals |
| | 3034+ Servers in 28 Countries. | USA | 5 Connections | $2.91/Month (Save 58%) | 5 View Deals |
| | Servers in 55+ countries & 100 cities | Canada | Unlimited | $4.08/Month (Save 55%) | 6 View Deals |
| | Global servers in 30+ locations. | Germany | 1 Connection | $2.91/Month (Save 68%) | 7 View Deals |
| | 2000+ servers in 60+ countries. | Romania | 7 Connections | $2.75/Month (Save 77%) | 8 View Deals |
| | Premium VPN-servers in 23 countries. | Switzerland | Unlimited | €8.95/Month (Save 31%) | 9 View Deals |
| | 500+ Servers in 50 countries. | British Virgin Islands | Unlimited | $1.99/Month (Save 83%) | 10View Deals |
Conclusion:
Anyone familiar with travelling to China will surely be aware that it's quite difficult to access Facebook, Google, Instagram, and other social media websites and apps that we use every day in western countries. Need a fast website unblocker app to access your favorite social sites in China? Try ExpressVPN now! With over 148 VPN server locations in 94 countries, ExpressVPN is the top recommendation for all internet users to access internet-censored websites and apps from anywhere around the world. It doesn't just help you access Facebook, Twitter, WhatsApp, Google+, Instagram in China, but it also hides your IP address and encrypts your traffic so you can access the internet with security, privacy, and freedom. Enjoy unrestricted access to all your favorite channels, streams, social media content and videos with ExpressVPN now. Your purchase is covered by 30 days money-back guarantee. Try it risk-free today!