What is the Best Way to Access WhatsApp on iPhone in China?
Why Whatsapp is blocked in China? It was working before July 2017 but as of July 2017 Chinese government initially blocked photos, videos and voice sharing on WhatsApp and from September 26, 2017 China completely Bans Whatsapp. Ever since its fight with Google, China has been incredibly smart at how it blocks websites or apps, especially those that are in high use. Rather than completely and instantly block something, creating outrage, China now targets specific functions and blocks them sporadically. Whatsapp users have so far reported undelivered messages, the inability to send photos or videos, or the inability to video call. Others say that they haven't had any problems. Trust me, eventually they will. It's all part of the plan.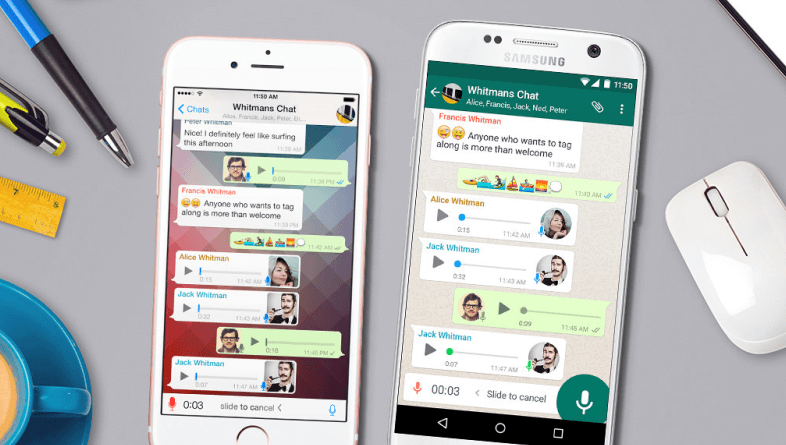 Notably, social networks and international sites are on top of this block list. However, China outbound these sites with the help of its great firewall. This great firewall service presently obstructs 171 out of world's renowned websites such as Twitter, Facebook, Wikipedia, Instagram and several Google services in mainland China.We can say it's WhatsApp turn now!
Don't Want Lost Contact With Family And Friends on WhatsApp in China, How To Do?
The best way to access WhatsApp in China is through a VPN or Virtual Private Network. A VPN can encrypt the internet traffic of a device thereby routing through servers of locations set by the users. It is a boon for people seeking anonymity and to bypass almost any imposed block on any web service. A VPN also assigns your device an IP (Internet Protocol) address which makes your device seem that it's at a different location. A reputed VPN provider will give you a strong and secure connection and the liberty to choose your own proxy location. This VPN will help you hide your identity and once connected to a location outside China, will make it seem that your device is not being used within China.
Can I Use a Free VPN Service? Is Using VPN Safe?
If you want serious privacy, free VPN services are a big no-no, and not just because they willingly cooperate with authorities. For example, Zenmate requires that you register and send them your email. The fate of your email after it is totally obscure. As you may understand, if you explicitly reveal your email, no anonymity is ever possible. Free VPN services are popular, but it has its price: too many people use them, while their resources are limited (due to their being free). The result is very slow – and sometimes even impossible – Internet surfing. This is aggravated by the fact that your ISP can limit or throttle your VPN traffic, which is often done in the most unexpected way. virtually all free VPNs have so many serious issues that they are utterly incapable of any serious work. They keep logs (records of users' activities), their connection is unstable and prone to drops, high speed is by no means guaranteed. Some ISPs hunt for free VPNs – and their users too – to block them. User agreements of such services are often disadvantageous for users, which the latter may not even know. These agreements may contain such cunning clauses as handing out other services logins and passwords or the right to sell your data to third parties. Infecting your machine with viruses and other malware is far from impossible. There were cases when VPN services stole their users' bank credentials and other financial data.
VPNs can be very secure if setup and used correctly. Most VPNs worth their salt use at least 3DES (pronounced triple DES) or AES as encryption of the traffic between your laptop and wherever the endpoint VPN device that you are connecting to. There are several options to access your company's network or add security to a wireless connection while travelling. People need to understand that VPN app is not a game or calendar app. The VPN servers infrastructure, support team, real-time security analytic need to be paid for. VPN service with free or charge model would be the most likely data leakage!
Suggestion: If you don't know how to access WhatsApp in China on your iPhone, you're welcome to contact Our online technical team by clicking Start Live button bellow:

How to Use VPN on iPhone?
iPhone users always have a great facility. They don't need to download WhatsApp there as it is available from the beginning. An iPhone user can access Facebook by using Pre-installed software. They hardly need any VPN or proxy to access WhatsApp. They just have to download the app and create their own account. Without the help of VPN, it is hard to access WhatsApp in China and in such a case they can opt for a reasonable cost and also works in China. After installing the VPN, it has to be made as the default server and then it can access any sites without any trouble. In iPhone whenever the phone has connected to a server a notification pops in on the iPhone notification bar, and you can switch it on and off when you want to. The details in the following:
Method one.
1. Go on Settings → Tap General → Tap VPN
2. Tap Add VPN Configuration → Tap Type
3. Tap Add Configuration in the upper left corner to go back to the previous screen.
4. Enter the VPN settings information including description, server, and remote ID.
5. Enter your authentication login including your username (or certificate), and password.
6. If you use a proxy, enable it by tapping Manual or Auto, depending on your preferences.
7. Tap Done. Under VPN Configurations, toggle the Status switch on.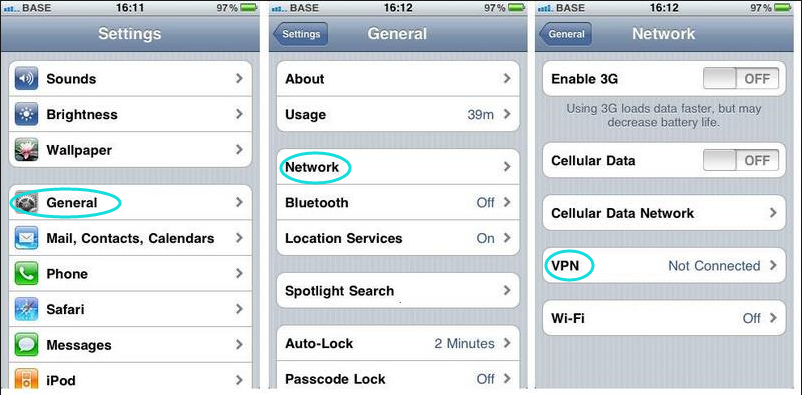 Method two.
Use Shadowsocks. Shadowsocks is one of the most stable way to use google. Not only that but you can use Shadowsocks and ProxyCAP64 (They are both free) as proxy tools to play LOL, Hearthstone, CSGO,etc. with your friends in your hometown. It's opensource, so you can get and use it for free. The only cost you have to pay is to rent a VPS (Virtual private server).
Step 1. Download a Shadowsocks application from app store or website on your phone.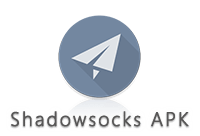 Step 2. After installation is complete, the script prompts the following
Congratulations, shadowsocks install completed!
Your Server IP:your_server_ip
Your Server Port:your_server_port
Your Password:your_password
Your Local IP:
Your Local Port:
Your Encryption Method:aes-256-cfb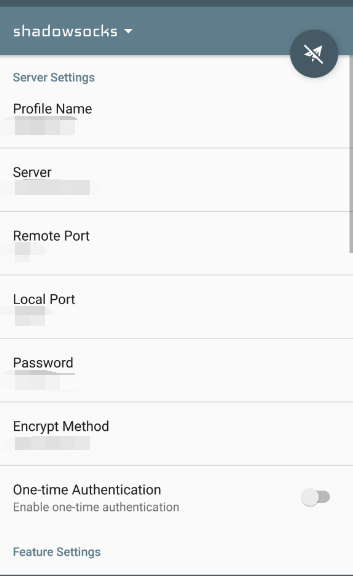 Note: Be sure it's status should be "Running", if not click "Start". Though it's very easy, but I do recommend you to build it manually. It will be more useful to you if you want to build other services on your VPS.If you want to use Shadowsocks on your mobile phone, Please contact us tell you how to.
Video Guide Shows You How to Access WhatsApp in China on iPhone
Please make sure that you are choosing the right VPN service provider and not fall into the hands of wrong providers. When installed and connected a VPN creates a separate and encrypted tunnel for your internet data traffic. Whatever you do online is transferred through this secure and encrypted tunnel away from the eyes of snoopers and hackers, however your Internet Service Provider (ISP) can see you are connected to a VPN but can not see what you are doing as your internet data traffic is hidden by VPN Encryption. Using a VPN is absolutely legal, unless you don't use to for any criminal activities. There are misuses of every technology.
Top 10 Best VPN Services In The World
| VPN Provider | Server | Country | # of Connections | Price(USD) | Website |
| --- | --- | --- | --- | --- | --- |
| | 1500+ VPN servers in 94 countries. | British Virgin Islands | 3 Connections | $6.67/Month (Save 49%) | View Deals |
| | 1,000+ VPN servers in 60+ countries. | USA | 5 Connections | $6.49/Month (Save 46%) | View Deals |
| | 2643 servers in 56 different countries. | Panama | 6 Connections | $3.29/Month (Save 72%) | View Deals |
| | Over 337 servers in over 49 countries. | Seychelles | 5 Connections | $8.33/Month (Save 48%) | View Deals |
| | Servers in 30+ locations around the globe. | Germany | 1 Connection | $4.99/Month (Save 44%) | View Deals |
| | 750+ VPN servers in 140+ countries. | Hong Kong | 5 Connections | $2.04/Month (Save 79%) | View Deals |
| | 3034+ Servers in 28 Countries. | USA | 5 Connections | $2.91/Month (Save 58%) | View Deals |
| | 97 VPN servers in 21 countries. | Romania | 6 Connections | $4.80/Month (Save 46%) | View Deals |
| | 300+ VPN Servers in many countries. | Seychelles | 3 Connections | $3.33/Month (Save 35%) | View Deals |
| | Over 200 servers in 69 countries. | Bulgaria | 6 Connections | $4.92/Month (Save 50%) | View Deals |
Warm prompt: If you don't know which VPN service is the Best for you or how to set up VPN on Mac, PC, android smartphone, tablet, or iPhone &iPad device, you're recommended to live chat with Our Online Expert for instant help! We will take care everything for you!