Backdoor.TidServ!.inf – Remove Backdoor.TidServ!.inf for Windows PC
What Is Backdoor.TidServ!.inf
Backdoor.TidServ!.inf is a backdoor with Rootkit function, it is evolving constantly with some sophisticated concealment techniques since the day it appeared so that it could avoid detection from those security software easily. In its earlier versions, the main way of Backdoor.TidServ!.inf transmission is to infect system files and load malicious codes, but now, it has reached some new levels. Backdoor.TidServ!.inf pretends as an attachment of your mails which actually is a spam mail, it drives you to click on it and trigger the virus, then loads itself into your computer and cause a lot of serious damage. Backdoor.TidServ!.inf can also infect the driver program instead of the old way. Those added nasty codes is usually put in the resource section of those target drive files. Once the target drive is loaded, the virus codes will be execute first, unfortunately, in that case, Backdoor.TidServ!.inf would try its best to read and run its evil codes in the last few sectors on your hard disk. What's worse, on account of the advanced hiding technique, it increases the difficulty of detection for antivirus, and you can do nothing about it.

Your compromised computer could be weirder and weirder and inexplicable after being infected by Backdoor.TidServ!.inf, you might find some strange ad will jump out of the windows and surprise you. Because it opens a backdoor, many unknown applications will run in the background and take too much space and resource, causing your computer a bad performance. And affected operating systems can be extremely common, including Windows XP/NT/2000, Vista, Windows Server 2003, etc. Therefore, the vast majority of users are doomed. So you have to remove Backdoor.TidServ!.inf at once, before it's too late.
How to Remove Backdoor.TidServ!.inf Manually Step by Step
Step One: Click Start, lauch the Run and type "cmd"in the box then press Enter to open the Command Prompt.

Step Two: Type the following commands in turn, remember to press Enter after each command. After you finished, close the Command Prompt and go on to the next step.
1. regsvr32/u tutatezu.dll
2. regsvr32/u rujamika.dll
Step Three: Open the Run and type "tutatezu.dll"and press Enter. A file will appear in the result, then you could right click on it and choose Delete.
Step Four: Open the Run and type "rujamika.dll"and press Enter. Then do as the Step Three said.
Step Five: Reboot your computer and check whether Backdoor.TidServ!.inf has been removed or not.
If you are not comfortable with the above method we provided, you could try to restore the registry settings in your computer. Here are some instructions to help you.
Generally, computer system comes with a system restore, you can right click on My Computer, then locate on Properties, choose the System Restore, select the option Turn off System Restore in All Drives, and it will start the backup for you automatically. If your system is not complete with a System Restore, you can install the version of the disc into the drive, and add it in Add or Remove Windows Components from the Add or Remove Programs.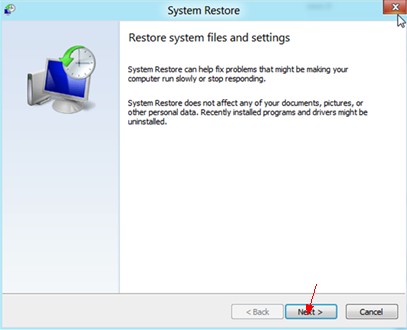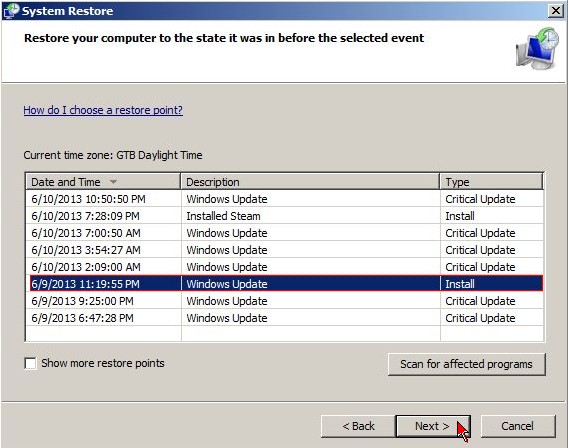 You may think it is still complicated for you to perform the system restore, then you can also feel free to download some specialized software to help you achieve the system restore easily.
A Few Tips to Reduce The Risk of Infection from Backdoor.TidServ!.inf
1. Do not visit any suspicious site and do not download any unknown applications from the internet, most of time, virus will hide in those malicious sites or applications.
2. Turn off and remove unneeded services. Because many auxiliary services will be install in your operating system by default, there might be a little possibility that these unneeded services could be attacked by virus.
3. Before you apply patches, disable the access of the network service.
4. Always use the latest patches, especially those computers which provide public services and are accessible through firewalls.
5. Keep up with those security updates from trusted Security organizations or suppliers.
6. Enforce a password policy. You can use complex password to lock your important files even when your computer was infected, it is still very difficult to break your files. It is an effective way to reduce your loss.
7. Configure your email server to block or remove any mail with attachments'extensions with vbs, .Bat, .Exe, .Pif, .Scr, etc. Commonly, these attachments are used to spread viruses.
To be noticed, even you have got a few antivirus to protect your computer, but you still have to know that new virus technology always emerges faster than anti-virus technology, the existing anti-virus software is not strong enough and can't do anything about the new one. In that case, we should be careful while surfing the internet, never download any software and procedures from those websites should not to be trusted which seem so tempting but tricky, that might be a huge trap waiting for you.