How to Access Vimeo in China in 2020?
Is Vimeo available in China? Where do we watch the latest music videos or news updates on? Probably like everyone through a video streaming site that lets us watch it. But Chinese Government has been sneaking new laws since quite long, and the list has gone further and further ahead towards internet censorship.
Web sites quite popular all over the world have closed doors in China as citizens aren't permitted to browse through them. Comparing with the majestic wall running through it, the censorship has been named as 'The Great Firewall of China.' It is one of the strangest seen internet censorship as most of the blockages are done on petty doubts and governments personal view. Government vows that the sites are harbingers of evil and if allowed then can bring bad influence to their trusted public. Sites like Facebook, Twitter, YouTube, and Vimeo have been barred as harmful websites as they often help people to release their creativity.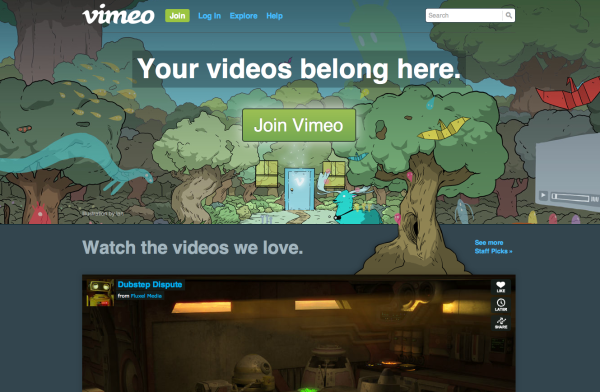 In most countries, even when a website is banned there is some leniency that follows it, but in China, it has nothing of that sort. The law is strict, and if breached you have to face the consequences like never before. Every day the internet usage of the citizens is spied on by millions of Internets polices hired by the Chinese Government. Even the ISPs that a person uses can sell to the government so they cannot trust anyone. China has advanced technologies to make the censorships last and some tools used by them are IP Blocking, Packet Filtering, URL Filtering, etc. Naturally, the citizens are losing out on worldly experiences, and it can make them frustrated in a technologically rich country.
What Did The Chinese Government Ban Vimeo?
Vimeo is basically an online video streaming site where you are able to watch videos uploaded by other users, or you may create a channel and upload your own videos to show the world your creativity. Since the time, Vimeo was launched it has grown considerably, and millions of users use it to share their short films and celebrities may create short videos on talks that they want to share or bring forth to the public. Vimeo has been blocked in China from 2009, and it is completely blocked there. No one from the government ever tried to give a reason as to why the site is harmful. Most people speculate that the blocking is due to the reason that Vimeo is a site where we can voice a public opinion or learn about revolutions taking place all over the world. China has a reputation of kerbing rights and of being afraid of citizen revolts. But the citizens do want to participate in the exchange of creativity and so let us see a way in which they can use Vimeo according to their wish.
Suggestion: If you don't know how to access Vimeo in China, you're welcome to contact Our online technical team by clicking Start Live button bellow:

Points on VPN
• VPN is the short form of Virtual Private Network, VPN is an encrypted network which makes a private space for the user to use the internet with security and trust.

• VPNs do not leak information to third parties. For protection, they use tools like encryption, data encapsulation, and protocol tunneling.

• Most of the VPNs work by giving their user a secured IP address from their server and replacing it with the old one. Due to this exchange, the new IP address can be from anywhere around the world, and the Government cannot trace the person as they wouldn't appear to be from that country.

• 2 types of VPN are Site-to-Site and Remote Access VPN; the latter is the one famous for home/personal browsing.

• VPNs further have 3 families: IPSec family: Internet Protocol Security (IPSec) and Layer to Tunneling Protocol (L2TP); Point Tunneling Protocol (PPTP) family; SSL family: Secure Lock Socket (SLS) and Transport Layer Security (TSL) and OpenVPN.
Is Using VPN Legal in China?
Infect, VPN are not considered illegal in most countries and anyone can go ahead and start using a VPN service. The act of surfing through another IP is legal, and is something even the biggest companies in the world do all the time. VPNs help enable users working at home, on the road, or at a branch office to connect in a secure fashion to a remote corporate server using the Internet. From the users perspective, the VPN is a point-to-point connection between the user's computer and a corporate server. The nature of the intermediate network, the Internet, is irrelevant to the user because it appears as if the data is being sent over a dedicated private link. When used for legal purposes, VPNs are not considered illegal in most countries and anyone can go ahead and start using a VPN service. The act of surfing through another IP is legal, and is something even the biggest companies in the world do all the time. If you however hide behind a VPN service to perform illegal activities, then you're of course violating the law.
Advantages of being a VPN user
• Heightened security while browsing the search items aren't stored by the provider.
• VPN provides you confidentiality.
• VPN lets us share important documents and do cloaked VOIP calls.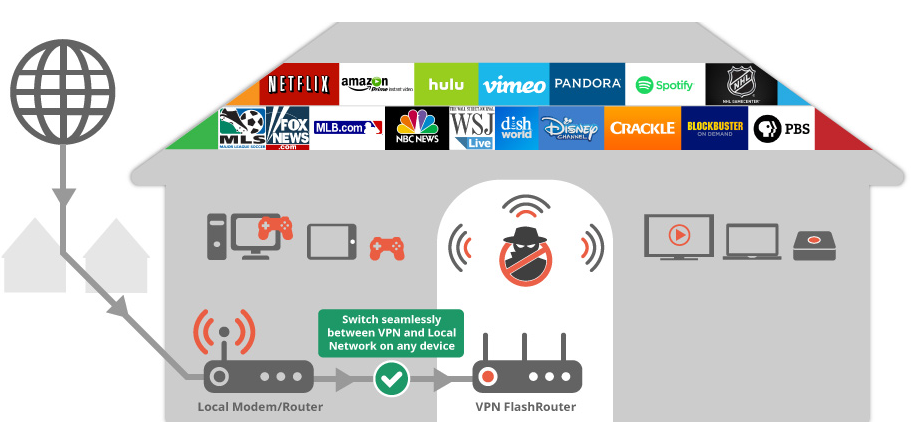 Choosing a VPN Provider Among The Many
• First, choose a protocol according to your need. If accessing the site on a PC, OpenVPN is the best option, and if applications on Android or iOS is your choice, then an IPsec/L2TP is a good option. A good VPN provider has all the protocol supported by them, and they let the user use multiple devices from a single account made by them.
• As a user when searching, you will find numerous Free VPNs, but mostly they are too good to be true. Free VPNs may be restricting in a country like China, or they may record your browsing to supply to Government.
• Paid VPNs are better, and they will also provide you with enough security and enhanced tools. Even they give an array of locations which is a must. Often the charge is nominal in front of the service they provide.
Getting Started With The Chosen Provider
Step 1: Download the protocol for a smoother run of the VPN provider.
Step 2: Download the VPN provider's application through search or torrent in dire need (Be safe from potential malware).
Step 3: Run the app, and the VPN providers will tell you to fill out log in details for future use. In the end, you will need to pay the token amount that they want, pay safely and be aware of crashing payment gateways. The password should be given meticulously.
Step 4: The last step is to choose a location away from your country. Vimeo is available in countries like India or the UK, so if you choose them, then you will be able to access Vimeo easily.
Video on How to Access Vimeo in China
Top 5 Best VPN Services In The World
| VPN Provider | Servers | Country | # of Connections | Price(USD) | Website |
| --- | --- | --- | --- | --- | --- |
| | 3000+ VPN servers in 94 countries. | British Virgin Islands | 5 Connections | $6.67/Month (Save 49%) | 1 View Deals |
| | 5450+ servers in 62+ countries. | Panama | 6 Connections | $3.49/Month (Save 70%) | 2 View Deals |
| | 200+ servers in 70 countries. | Bulgaria | 6 Connections | $4.18/Month (Save 50%) | 3 View Deals |
| | Premium VPN-servers in 23 countries. | Switzerland | Unlimited | €8.95/Month (Save 31%) | 4 View Deals |
| | 1,300+ VPN servers in 75+ countries. | USA | 10 Connections | $6.49/Month (Save 46%) | 5 View Deals |
Tips: If you are living or moving to China as an expat or for any other Chinese people who want to access Gmail in China the only feasible tool is to use a Chinese VPN, means a VPN services that is optimized and dedicated for China because the Great Firewall of China (GFW) has already blocked many VPNs and periodically do so. To select a right VPN in order to unblock all the foreign websites in China. Follow the procedures carefully and make sure that the choice you make will keep you safe and secure. Do not forget to check the certificate of authenticity on a VPN provider and the reviews from other users. Stay away from scammers and hackers and enjoy sharing creativity on Vimeo. With these steps, you will be able to breach any blocked sites and view any content with your ease. ExpressVPN is the most popular as it is stable with high ratings and still work in China.

Warm prompt: The only way to access Vimeo is using a VPN. If you still don't know which VPN service is the best for you, you're recommended to live chat with Our Online Expert for instant help!