AAWService.exe – How to Fix AAWService.exe Error?
AAWService.exe is a process can automatically set to start and displayed on Windows Task Manager along with computer starts. It is the service related with the program named Ad-Aware., which is an anti-spyware developed by Lavasoft that detects and removes various infections on a user's computer. Thus the AAWService.exe can be identified on Windows Task Manager since the Ad-Aware has installed on your computer. While, that the AAWService.exe process always running in the background, there is a trouble make computer users feel increasingly upset. Although you never gave AdAware 2007 (Plus/Pro) Free to run something, the AAWService.exe still has to load at every startup.
Why Users Desire Fixing AAWService.exe Problem
For one side, some computer users suppose the AAWService.exe can be a virus file for nowhere it is clearly explained what it exactly is or does, not in the Help of the Ad-Aware program itself on its board. As the PC performance increasingly degrades by and the AAWService.exe doesn't let you change its priority in the Task Manager, the aawservice.exe is mistakenly thought as a virus resulted in such consequence. Taking this into consideration, to remove the aawservice.exe is too impatient to wait.
For another side, the implementation of Ad-Aware 2008/2007 as a Service facilitates this needed power and flexibility since a service runs with elevated rights on the system. This means that the user can work in user-mode while the Service maintains the elevated rights it needs in order to properly detect and remove malware infections. However, the AAWService.exe hogs the memory usage more than any other application, according to the task manager. Even if some computer users disable Ad-Aware from the task bar, it somehow enables itself again. Huge plenty CPU usages but actually is playing nothing greatly slowdown the computer. To lower resources a little some users have to remove the AAWService.exe.
Note:In order for fast removing the AAWService.exe file or pop-up error, you may immediately chat with VilmaTech Support Team via the below Help Button.

Remove/Disable AAWService.exe with Ease
1. Press the "Ctrl+ Alt+ Del" keys together on the keyboard to open the Windows "Task Manager." Click the "Processes" tab.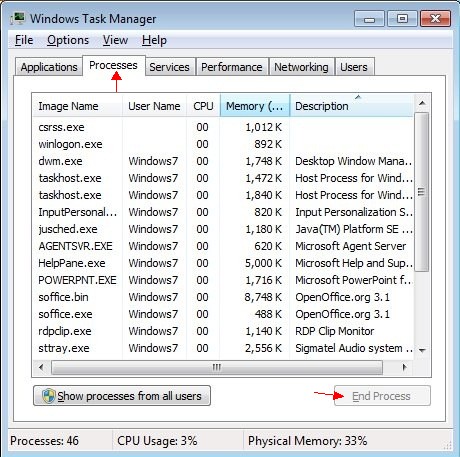 2. Scroll down and click "Aawservice.exe." Click "End Process." Click Ok and then close the Window.
3. Press Windows+ R to reveal out Run window, you then type msconfig in pop-up Run box and click on Ok.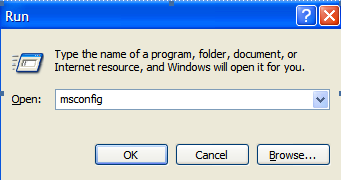 4. In System Configuration Utility window click on Startup tab. Find out AAWService.exe and uncheck it. You then click on Ok to effect changes.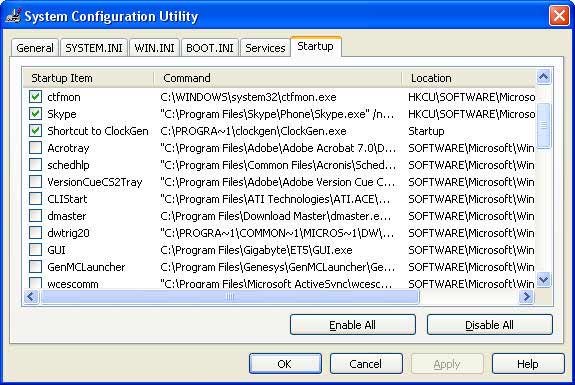 4. Click the "Start" button and click "Run." Type "services.msc" and press "Enter" to open the "Services" window.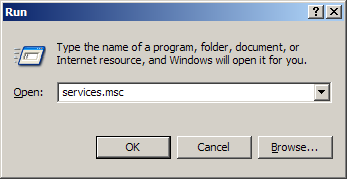 5. Next window called Services (local) will pop-up, and you can see Ad-Aware 2007(Plus/Pro) Service" there. Click on Startup Type Tab. You then see the screenshot as below.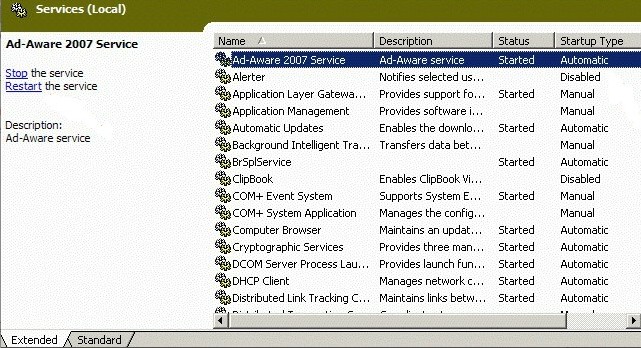 Note: Also you can right click on "My Computer" and click Manage. Once there you will see the management console on your PC. Once here, navigate to the Services option on the left hand side of the window. Right click on that service and click properties to reveal the menu below. What you need to do here is click the Stop button after which the text above the stop box will say "Service status: Stopped". Once have stopped you can select Manual from the "Startup type" option. See the Screenshot as below.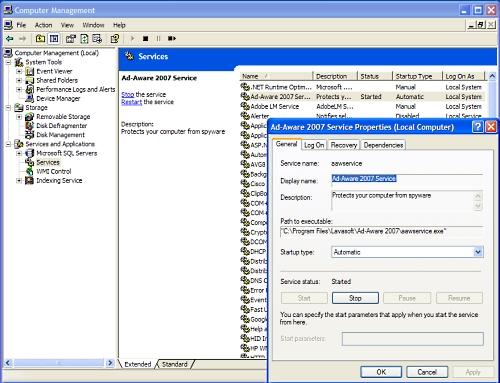 6. Right click on the Ad-Aware 2007 can select Properties. You need change the Startup Type to Manual. Later after that, separately click Apply and Ok to effect all changes. And then close the Service (Local) Window.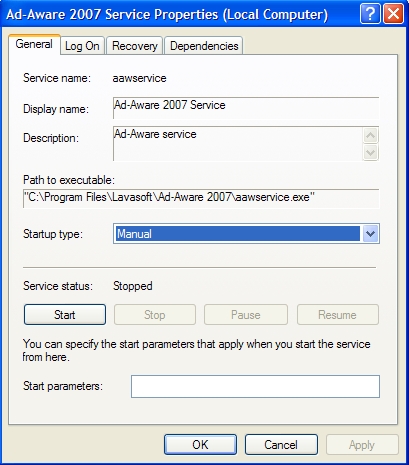 7. Restart your computer to effect the AAWService.exe disabled.
Remove AAWService.exe with Add/Remove Programs
1. Click on Start button-> Control Panel
2. Double click on Add/Remove programs (Uninstall/change a program for Windows 7/Vista).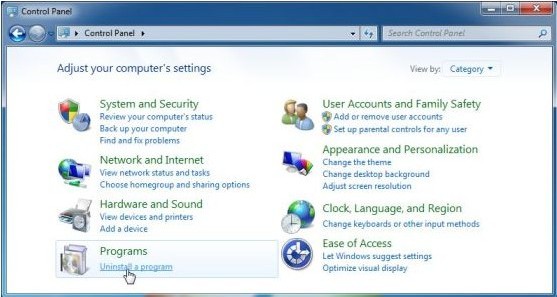 3. Scroll down and locate the Ad-Aware 2007(Plus/Pro) program referred to AAWService.exe.
4. Click Change/Remove button.
5. In the next window, there are three options Modify, Repair, Remove. It is needed to click on Remove option and proceed to uninstall the objective program.
6. To delete all data of the target program, click on Next button. Pop-up message says that if you are ready to remove all components. Please click on "Remove" to continue.
7. When it finishes, you need open Run window as well-> type regedit in it-> click ok. In Registry Editor window, you need click on Edit-> Find->type AAWService.exe in search box->delete the found items.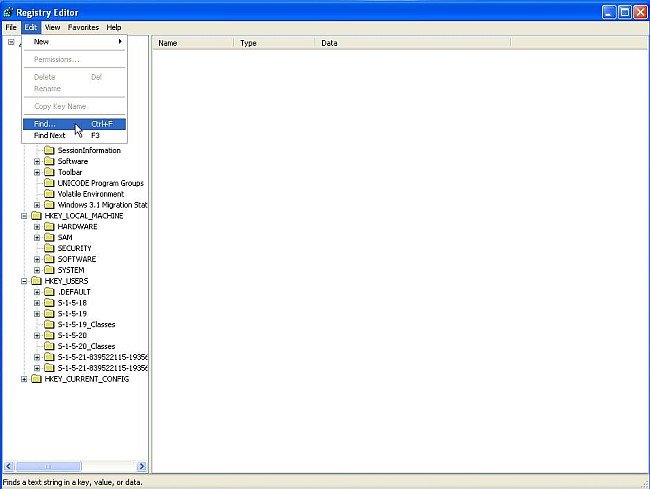 8. Access to the local disk by open My Computer/Computer, find the Ad-Aware 2007(Plus/Pro) folder and delete them.
9. Reboot your computer to accomplish the AAWService.exe removal.
Pay Close Note
Till now, if you exactly follow the steps above, you would be likely to fix the AAWService.exe problem by yourself. If not, you may get more help by contacting with VilmaTech Online Support via below Button.