If you are living or moving to China for business or personal reasons, you may prefer to keep using websites and services as you did in the past. You would like to use Facebook, Instagram, Twitter and Gmail to keep in touch with your family, friends and your company via your iPhone. However, those websites are banned in China. n most countries, even when a website is banned there is some leniency that follows it, but in China, it has nothing of that sort. The law is strict, and if breached you have to face the consequences like never before. Every day the internet usage of the citizens is spied on by millions of internets polices hired by the Chinese Government. Even the ISPs that a person uses can sell to the government so they cannot trust anyone. China has advanced technologies to make the censorships last and some tools used by them are IP Blocking, Packet Filtering, URL Filtering, etc. Naturally, the citizens are losing out on worldly experiences, and it can make them frustrated in a technologically rich country.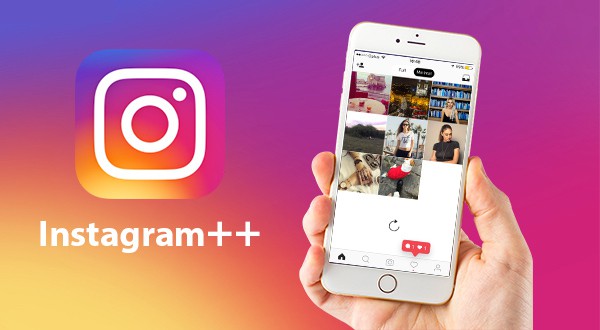 Access Instagram in China on iPhone with VPN
You can't visit Instagram easily as you do in your own country. To access Instagram, you need to break the Great Firewall. And that can be possible through specific VPN service. A VPN service is designed to unblock the GFW in geo-restricted apps and websites like Facebook, Instagram, Twitter, etc. Installing VPN to your computer can hide your true IP address and disguise it to be from some other place. Once you install strong VPN for Instagram, it will be simpler to bypass the geo-restriction, and internet users can access Instagram and any other social media without any limitations. A VPN is capable of unblocking the websites that are blocked in countries like China. The service provider will give you an encrypted network which is quite effective in hiding the clients' actual identity and location over the internet. Not only VPN services hide your online presence, but it also secures your private and personalized data. Installing a VPN service means you are protecting your computer and data from the hackers too. You can install VPN to your computer or smartphone to resist your identity to be disclosed, and you can use the internet peacefully.
Published on October 17, 2017
China has the most Internet users in the world today. And probable China will be the leader for years. However there are lots of Internet restrictions in this country. Among blocked sites are such popular sites as Google services (including gmail, google maps, google docs and others) Youtube, Facebook, Twitter, Wikipedia, VOIP services like Skype and Snapchat and tones of others popular resources.
The Chinese government has banned a number of well-known social media platforms, that are elsewhere ruling with their connectivity capability. A number of applications and entertainment sites have been blocked as well so that the country does not have to compromise with the security. Basically, the Chinese Government has taken this extreme step to protect the country from terrorism and safeguard the citizens from hacking or anything that concerns cybercrime. There are a number of features that the social media has benefitted the people with. So, while the rest of the world gets the advantages of social media and are able to connect with people across the globe, the Chinese are under the strict scrutiny of the Great Firewall. Though China has social media platforms that are designed in the same manner as twitter or Facebook or Instagram, they are completely different from the others are. So if you are going to China, you need to care about your Internet freedom in advance.
Published on October 9, 2017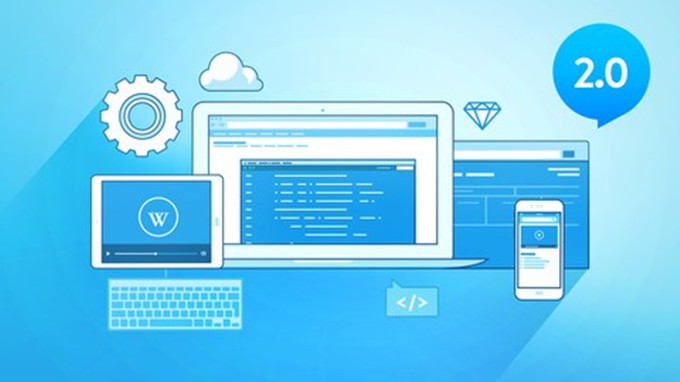 Review of The Complete Web Developer Course 2.0
The right way to learn web development is by availing a course that has a compact approach to you. The course needs to be adequately informative and easy for everybody to grasp it. Often courses assume that you know everything and let you off with some facts. But you will definitely choose a course that has everything at once, it has to be clear and contain almost all the software that is used in web development.
Published on September 25, 2017
Picasa is not the only application blocked in China. Facebook was also blocked in 2009, along with Twitter, YouTube , BlogSpot and Vimeo. As these social media websites are based in Western countries (mostly the United States), China cannot force them to filter content for Chinese users. In that situation, China opts to block the website's access altogether. China has only a small handful of ISPs, all of which are controlled by the government. Upon request, these ISPs will block various websites like Picasa at the ISP level, disallowing anyone using those ISPs to access those blocked websites. Blocking websites like Youtube does have some benefit for China.
Published on August 22, 2017
What is ICOs?
If you are searching for the biggest trend in cryptocurrency today, then you will find a word called ICOs everywhere. The world of cryptocurrency ICOs has been on fire lately. What it that exactly? ICOs is short for Initial coin offerings, which is an unregulated means of crowdfunding via cryptocurrency. It is an event, sometimes referred to as 'crowdsale' or an initial public offering but without the regulatory hoops to jump through. To better understand ICOs, we treat it as a fundraising method in which a company use to attract investors who are looking for the next big crypto score by releasing its own digital currency in exchange, typically, for bitcoin.
Published on August 16, 2017
Is Pandora Radio your favorite music streaming? As we know that it is an automated music recommendation service powered by the Music Genome Project. The service, operated by Pandora Media, Inc., is available only in Australia, New Zealand, and the United States. nternet music streaming has largely killed off conventional radio tunes, and Pandora has one of the signatures on the death warrant. It provides countless stations based on genres or specific artists, a system supported by low-key and infrequent commercial breaks. Radio can't compete with that. Now the company is raising the stakes with Pandora Premium, placing its brand on the same shelf as Spotify (Windows, Mac, iOS, Android) or Apple Music (iOS, Android), that is, selecting specific songs and albums for streaming and offline listening. Let's see where Pandora's new premium subscription stacks up. But how to do if leave your country and work, travel to China?
Published on July 26, 2017
China is the earliest as well as the great civilization and China has succeeded in making them the 'First World Country.' It has advanced in every aspect of science, technology, security, arts, etc. And there is no doubt while considering China to be one of the superior countries. But with advancing technologies, there are many countries creating many apps, but China still chooses not to use them no matter how popular the app is for the security of the country and its people. China has secured to create a benchmark in the history of technology or electronics. In China using of many popular app or websites are banned like Facebook, twitter, Google, etc. The country has ensured proper security to prohibit the people of China to restrict the use of these apps or websites, but still, it is hard to keep an eye on every people as you can't keep the people aloof from the world.
Published on July 14, 2017
China has relaxed its control in a number of areas of life, but Beijing does not fail to keep a firm grip on the technology and the way people can access the media. In 2009, China banned Facebook, and there are hardly any plans to lift the ban as of now. Facebook is a social media platform that has its base in the United States. The cyberspace of China is heavily protected by the Great Firewall of China, so as to keep a track on the activity of the internet users. There is no doubt in the fact that China is one of the best for the latest technologies that it is developing with almost each passing day. The internet security protocols are also something China is the world famous for. The internet security is protected and looked after by the Great Firewall.
Published on July 11, 2017
The different types of the users of the VPN would provide the high level of the security to their network and access the search for all the things in the correct manner through which you can able to easily protect your phones from all the places. When you joined with the VPN then you can get the nonstop free wi fi or the internet connection which won't affect your mobile phones at any time and no one can able to hack your personal details and get access over it. And a best VPN shoould be good in the following:
• It provides the best support for the user who uses the VPN networks.
Published on July 10, 2017
The Great Firewall of China is an awesome tool in which the Chinese government has specially built to prevent accessing the whole content of the internet for those who are living in China. This Great Firewall is formidable as well as extensive, but it is possible to get around it by everyone. Those who are looking forward to work and live in China cannot be able to access any of the Google's services such as Gmail, Gchat, search, etc. One of the simplest ways to get around the Great Firewall of China is making the servers within China. This means that the encryption of your internet traffic must takes places as fast as it leaves your computer. Another great way to encrypt your traffic is using a VPN provider who will help you to encrypt all of your online traffic as quickly as you connect to it.
Published on June 23, 2017