Instant Search Widget's Rogue Behaviors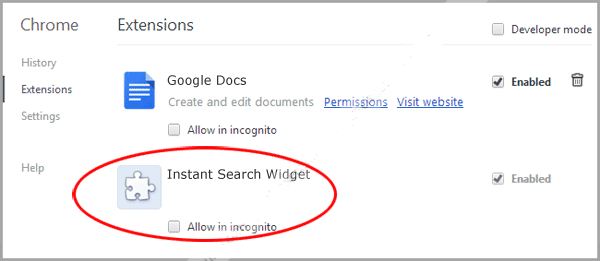 There are many instant search widgets on the Internet and they are widely adopted by emails and search engines like Outlook and Google. But for this Instant Search Widget that lately appeared on Google Chrome, it has aroused discontents among PC users for some rogue behaviors:
Published on April 23, 2014
Cant Miss Coupons might appear as a beneficial recommendation in the web pages, drawing the Internet users' attention and luring them to download and install it in the targeted computer. Once the Cant Miss Coupons had its way and successfully got the ticket to get into the system, it would have the ability to release tons of pop-ups everywhere in the computer, showing all the favorable discounts or coupons to the innocent users. Most of the users mistakenly considered the Cant Miss Coupons was actually the special commercial information platform which dedicated to provide all the real-time e-commerce advertising for them. In fact, since the Cant Miss Coupons adware got installed into the targeted computer, it would only displayed all the pop-up ads to make profits from the innocent users who were tempted by those preferential offers, blindly clicking on those trap links and be led to specified websites.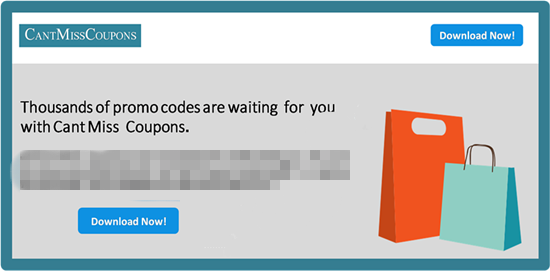 Published on April 23, 2014
Trojan:Win32/Cribit.A Introduction
Trojan:Win32/Cribit.A is one type of sophisticated malware that specializes in affecting Windows 32 bytes PCs. It may circulate onto a targeted computer surreptitiously by making use of advanced social engineering strategies. Some common spreading approaches Trojan:Win32/Cribit.A adopt are compromised websites, malignant application downloads, or spam email carrying harmful attachments. More recently, malware distributors have been utilizing SEO poisoning techniques to diffuse the components of Trojan:Win32/Cribit.A infection. To be specific, they may typically push infected URLs to the top of search engine results about recent news events. When Internet users click on those links, they may be redirected to various suspicious websites and Trojan:Win32/Cribit.A virus could be dropped and installed on compromised machine without any authorization. Upon its installation, Trojan:Win32/Cribit.A virus will utilize its programmed codes and files to make modification in Windows registry. In consequence, the infection could be loaded up and executed automatically on every Windows boot due to the change on Master Boot Record.
Published on April 23, 2014
AllMyWeb.com was a tricky infection infected the targeted computer without awareness, and once it successfully installed in the system and controlled the browser, the default browser homepage would be suddenly changed into allmyweb.com without user's consent, and the purposive AllMyWeb.com hijacker also took advantage of this occasion to implant its attached toolbar and extensions into the browser, pretending to be legitimate and credible so as to confuse the innocent users, gaining their trusts so it could achieve its purposes. Since AllMyWeb.com hijacker stationed in the browser, users would no longer browse their favorite webpages because the AllMyWeb.com redirect virus could always have the ability to block the regular search results forcibly and only provide those websites it specified. In this case, the innocent users could be put in serious danger and be victimized by AllMyWeb.com hijacker without knowing.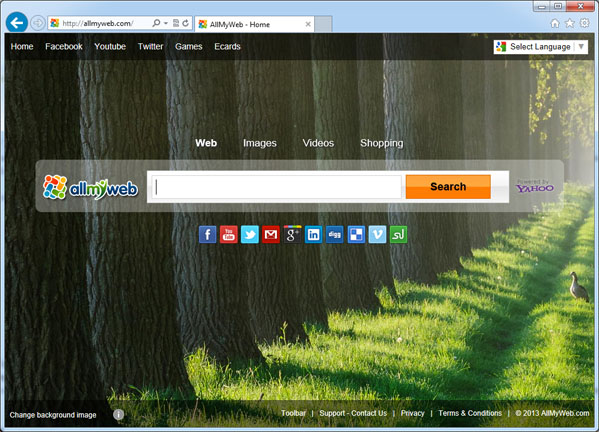 Published on April 22, 2014
R.searchfun.in Brief Introduction
R.searchfun.in hijacking virus has led to a severe confidential data breach and theft from the compromised computer, as myriad of online computer users experienced confidential data relating to log-in credentials, banking data, online transaction data and credit card information are at high risk of exposure thanks to the perilous malware attacks. By definition, the R.searchfun.in is classified as hazardous browser hijacker, which work concentrates on compromising targeted online users' computers and attempting to steal confidential data there. R.searchfun.in browser hijacker has ability to alter all default Internet settings and overlap them with malicious pop-ups including ads, revenues, coupons, poop-under and more, as doing so can hijackers stop victimized users for searching any desired thing. In stead, by presenting malicious pop-ups on the web browser, R.searchfun.in browser hijacker can lure victimized users into following and simultaneously boost traffic or entice in more malware for completely governing the infected system. The latest attack of the R.searchfun.in virus has a noticeable presence of nasty pop-ups and defaults tamper.
Published on April 22, 2014
Basic Information of Trojan.Viknok!inf
Trojan.Viknok!inf is a computer virus, which is specifically produced by cyber criminals who attempt to trigger damaging activities on the affected operating system and then steal valuable information off PC user. By default, Trojan.Viknok!inf is a program carrying malevolent codes that cannot fulfill the process of self-replication. It mainly carries out destructive actions on the computer that it infects by technically implanting its programmed codes and files in Windows Registry. Very often Trojan.Viknok!inf virus can generally infiltrate a targeted computer without host's awareness and authorization. When executed, this type of infection may decrease the overall PC performance and significantly slow down the PC via occupying large amounts of system resources. For the purpose of filching victim's confidential data, Trojan.Viknok!inf virus may always display cookies and keyloggers on the compromised machine. This may include online banking credentials, personal identification information or other important data. At the same time, Trojan.Viknok!inf may often acts as a backdoor which has the capability to permit remote hackers to access affected Windows freely. It is common that a backdoor can be often used to initiate DDOS attacks and even drop and install additional PC malware on targeted machine. There is no doubt that Trojan.Viknok!inf should be terminated from computer as long as being informed of its presence.
Published on April 21, 2014
Bk-coretag.js (tags.bkrtx.com) Introduction
An infamous malwarecalled Bk-coretag.js (tags.bkrtx.com) has been released by cyber criminals over the worldwide web, which work concentrates on tricking money and confidential information-stealing. A big proportion of victimized users attacked by such Bk-coretag.js (tags.bkrtx.com) pop-ups lost abilities to govern the Internet browser such as Internet Explorer, Google Chrome, Mozilla Firefox, Opera and more. Bk-coretag.js (tags.bkrtx.com) malware is just similar to the Key-Find.com browser hijacker, which can compromise the infectious computer and tamper with all default Internet settings. Default search engine, startup, new tab and search results must be overlapped with Bk-coretag.js (tags.bkrtx.com) malicious sites or its associated perilous pop-ups. This implies that victimized users of the Bk-coretag.js (tags.bkrtx.com) malicious pop-up can't search any will things on the infected computer. In stead, Bk-coretag.js (tags.bkrtx.com) pop-ups will perform abundance damage to give rise to a total system failure. As doing so can hijackers completely take over the victimized computer can steal confidential data without any distraction.
Published on April 21, 2014
Systweak.com Detects Bad Performance?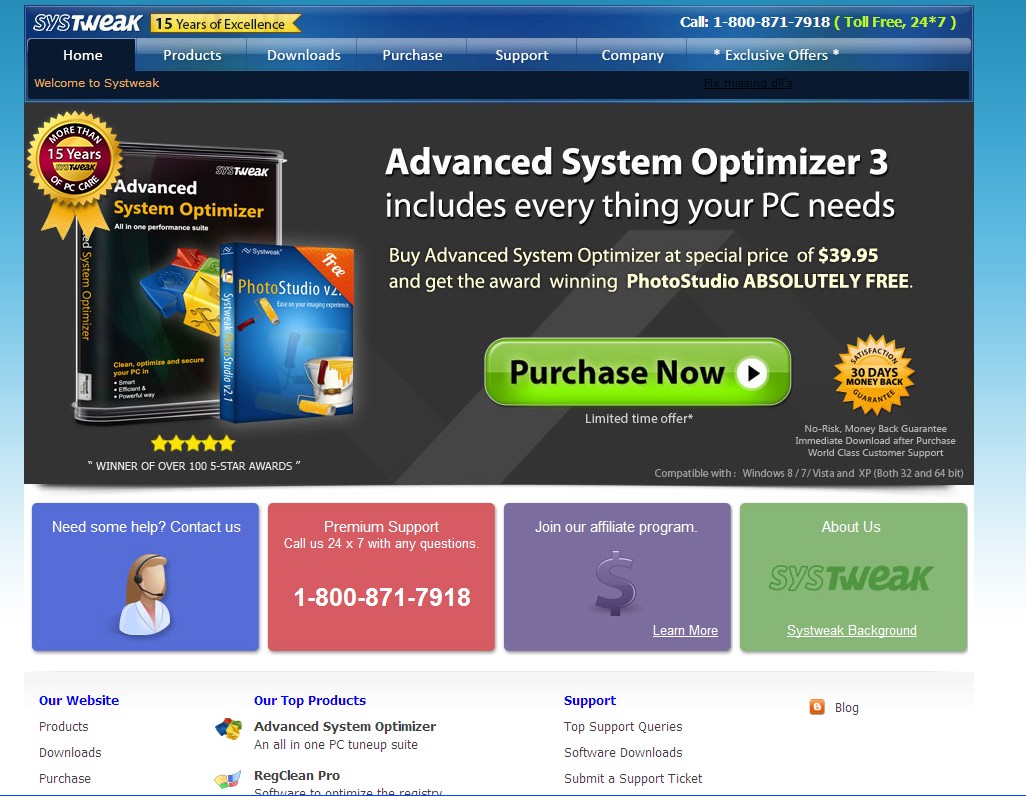 It is quite normal to see some specific web site promoting products. Today we have Systweak.com web page to promote a computer-friendly products – Advanced System Optimizer, RegClean Pro, Advanced driver updater, Advanced system protector and disk speedup. However, reports from most of PC users said that systweak.com would also come in as a piece of adware to randomly popup on people's computer and ruin surfing experience. What's more, systweak.com pops up to inform that about the bad performance of a target machine; which can not be the case for the time being, but it will make you believe that your machine is having problems as follows:
Published on April 21, 2014
BitCrypt Ransomware Introduction
An upswing in BitCrypt ransomware activity keeps indiscriminately plaguing online computer users in greater numbers around the world. And quite a few of Internet users are suffering from incredible damage made by the ransomware. BitCrypt is regarded perilous ransomware, utilized by scammers aimed at threatening to format, encrypt and wipe all documents on the compromised computer. All files and data, pictures, and application development on the infectious computer have been encrypted to a series of inaccessible files in form of ekstra ekstension, ex: blabla.jpg.bitcrypt , blabla.xls.bitcrypt . etc. Like all other ransomware such as "Your personal files are encrypted" ransoware or CryptoLocker virus is meant to be an encipher of all files located on the victimized computer. BitCrypt Ransomware also uses similar tactic to encrypt all files on the compromised computer.
Published on April 18, 2014
Weather It Up was a tricky infection which was disguised as an useful web service and hypocritically provided the real-time weather forecast to please the Internet users so as to avoid being removed in the first place. Most of the users were interested in this kind of practical applications so when they found the Weather It Up was installed in the computer, they would rather keep it. However, what they didn't know about the Weather It Up was the weather forecast program was actually an unwanted adware, which could take advantage of this occasion to notice the users about the weather and also displayed tons of pop-up ads to the users. Most of the advertising information provided by Weather It Up adware were related to tempting sales links with striking manners, with the main intention to draw the innocent users' attention.
Published on April 18, 2014