China has banned almost all Google services several years ago, normally, you cannot use gmail in China. Mail clients on your phone and computer both sometimes work with Gmail regardless. Push notifications have always come through, even if I can't open the full email afterwards. The best way to circumvent the censorship is to use a VPN or proxy. Why you can't access Google service in China? Internet censorship puts restrictions on what information can be publicized or viewed on the internet. China's internet censorship is mainly built to control and limit what and where people can go browsing, reading, viewing, discussing, commencing and publishing online in order to prevent any potentially negative contents. China's Firewall is a sophisticated net censorship system both limits the places people can go online and what they can search for and discuss. In fact, all Google service and product like Google+, Google play, Google play music, Google Duo, Google Drive and Google Allo etc.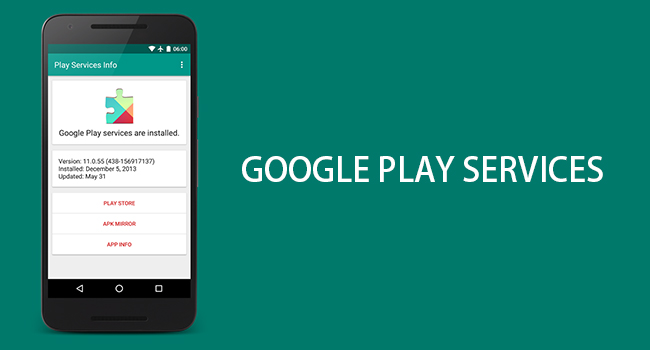 Can't Use Google Service in China on Samsung S8+? How to do?
Published on December 15, 2017
Why Whatsapp is blocked in China? It was working before July 2017 but as of July 2017 Chinese government initially blocked photos, videos and voice sharing on WhatsApp and from September 26, 2017 China completely Bans Whatsapp. Ever since its fight with Google, China has been incredibly smart at how it blocks websites or apps, especially those that are in high use. Rather than completely and instantly block something, creating outrage, China now targets specific functions and blocks them sporadically. Whatsapp users have so far reported undelivered messages, the inability to send photos or videos, or the inability to video call. Others say that they haven't had any problems. Trust me, eventually they will. It's all part of the plan.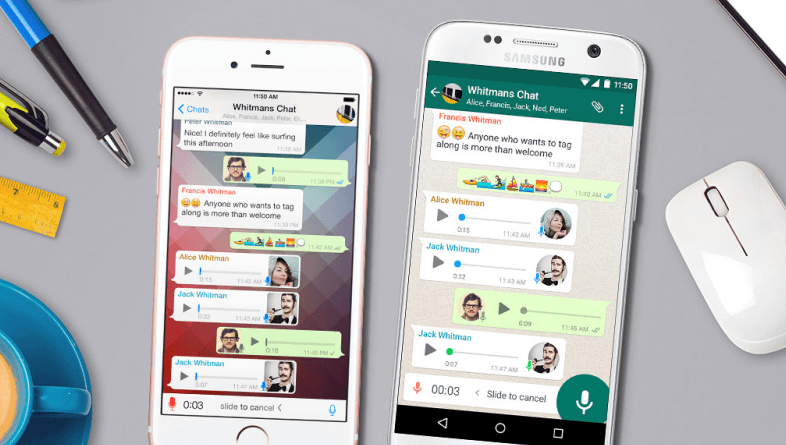 Notably, social networks and international sites are on top of this block list. However, China outbound these sites with the help of its great firewall. This great firewall service presently obstructs 171 out of world's renowned websites such as Twitter, Facebook, Wikipedia, Instagram and several Google services in mainland China.We can say it's WhatsApp turn now!
Published on December 12, 2017
If you are living or moving to China for business or personal reasons, you may prefer to keep using websites and services as you did in the past. You would like to use Facebook, Instagram, Twitter and Gmail to keep in touch with your family, friends and your company via your iPhone. However, those websites are banned in China. n most countries, even when a website is banned there is some leniency that follows it, but in China, it has nothing of that sort. The law is strict, and if breached you have to face the consequences like never before. Every day the internet usage of the citizens is spied on by millions of internets polices hired by the Chinese Government. Even the ISPs that a person uses can sell to the government so they cannot trust anyone. China has advanced technologies to make the censorships last and some tools used by them are IP Blocking, Packet Filtering, URL Filtering, etc. Naturally, the citizens are losing out on worldly experiences, and it can make them frustrated in a technologically rich country.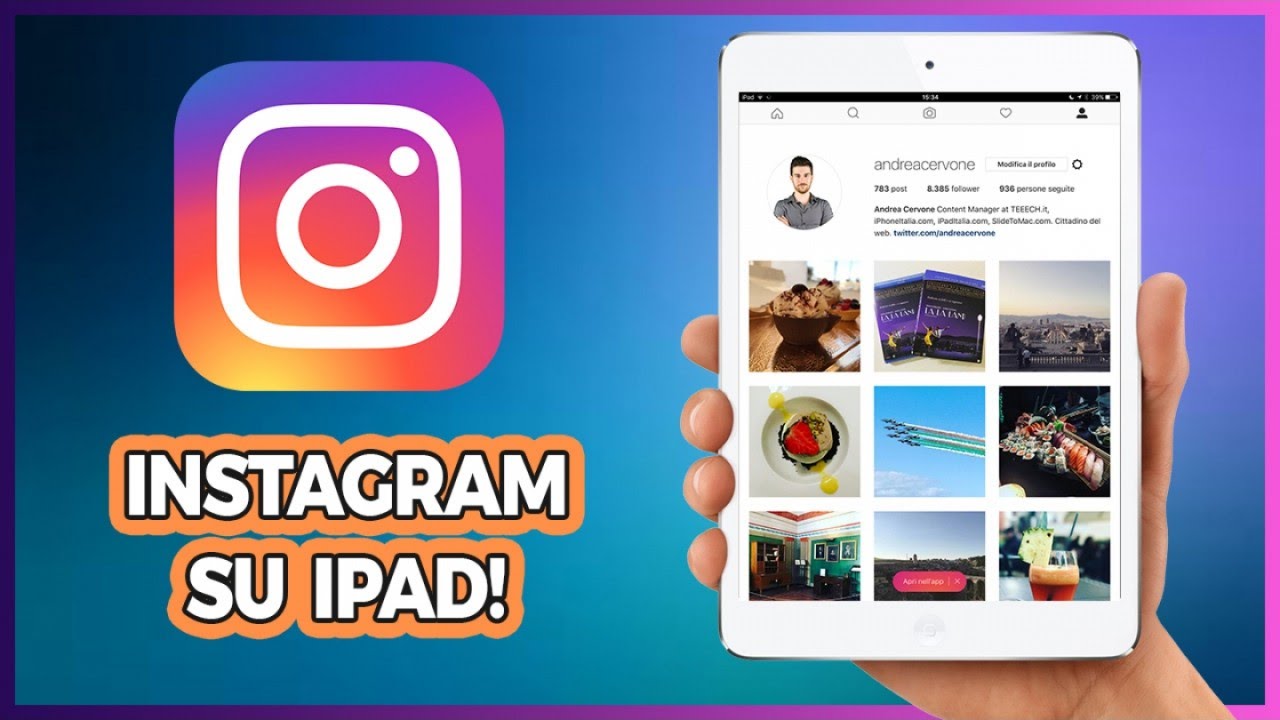 Access Instagram in China on iPad with VPN
You can't visit Instagram easily as you do in your own country. To access Instagram, you need to break the Great Firewall. And that can be possible through specific VPN service. A VPN service is designed to unblock the GFW in geo-restricted apps and websites like Facebook, Instagram, Twitter, etc. Installing VPN to your computer can hide your true IP address and disguise it to be from some other place. Once you install strong VPN for Instagram, it will be simpler to bypass the geo-restriction, and internet users can access Instagram and any other social media without any limitations. A VPN is capable of unblocking the websites that are blocked in countries like China. The service provider will give you an encrypted network which is quite effective in hiding the clients' actual identity and location over the internet. Not only VPN services hide your online presence, but it also secures your private and personalized data. Installing a VPN service means you are protecting your computer and data from the hackers too. You can install VPN to your computer or smartphone to resist your identity to be disclosed, and you can use the internet peacefully.
Published on December 10, 2017
The Chinese government has banned a number of well-known social media platforms, that are elsewhere ruling with their connectivity capability. A number of applications and entertainment sites have been blocked as well so that the country does not have to compromise with the security. Among blocked sites are such popular sites as Google services (including gmail, google maps, google docs and others) Youtube, Facebook, Twitter, Wikipedia, VOIP services like Skype and Snapchat and tones of others popular resources.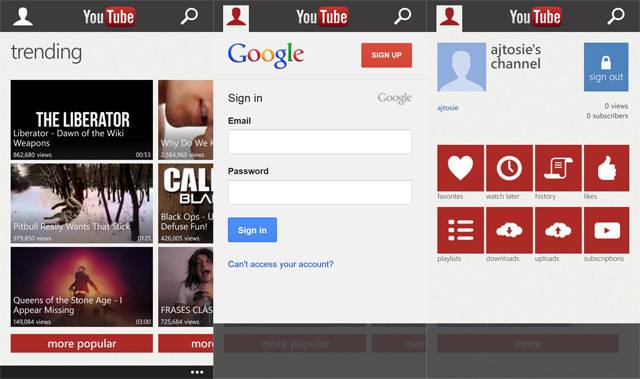 We would suggest accessing YouTube using a VPN service as it is faster and more secure. Chinese authorities have recently started rigorous online surveillance, and hence VPN services provide secure internet connection as well as privacy. If you want to access YouTube for free, and are willing to compromise on your privacy, then you can go for proxy services such as hotspotshield and ZenMate. But if you want to increase your speed, I would suggest going for a good VPN service. While you can always go for free proxy services, they come with a price. They will decrease your internet speed substantially and you'd have to compromise on security as well. But, you never know what a free proxy/VPN might do with your data, take hola for example and the service was selling user's bandwidth for botnets! Never go for a free vpn unless you are ready to compromise your privacy.
Published on December 3, 2017
South Korea's Ministry of Science, ICT and Future Planning said China had confirmed it had blocked "some foreign messaging applications through which terrorism-related information" was circulating, and Chinese authorities say they have blocked messaging apps KakaoTalk and Line as part of efforts to fight terrorism. If you are living in China or you will find in recent future, you will know that people in China generally don't have access to several social and general websites. This happens because of the Great Firewall of China i.e. the Golden Shield Project that blocks several websites like Facebook, Twitter, and YouTube, etc. And this is the reason that we can't access KakaoTalk in China. But there are several ways in which you can actually access these websites if you can go around government policies.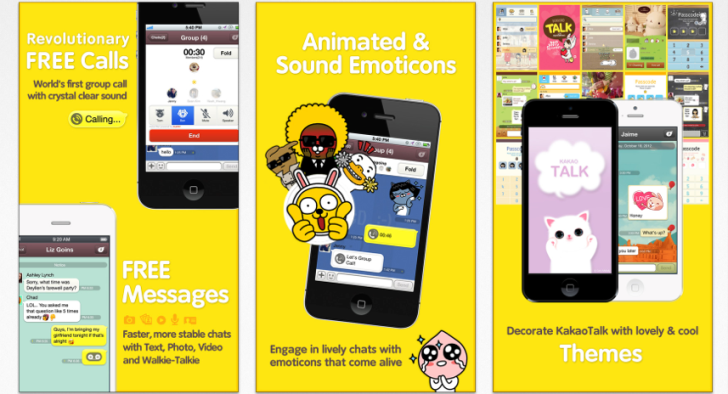 What can we do about use Kakaotalk in China?
Encryption is one way to avoid this problem in order to use KakaoTalk in China. You can also do this by securing and further hiding all the online traffic that you might have from the start itself. You can do a VPN program which works fine for the computer as well as your mobile. The VPN hides all that goes online while you are working or surfing through something and so if you cannot be tracked then no one can get hold of what you are using.
Published on November 28, 2017
Vimeo was the first video sharing site to support high-definition video. What to do if you can't access Vimeo in China? As we know, the Chinese censorship authorities will block any site which they deem to contain material detrimental (even tangentially) to the Chinese Communist Party. The way they do this is by blocking at the IP address level. A crude tool indeed. Most websites in the world are hosted on Shared Hosting Accounts so if an IP address gets red flagged it could potentially impact hundreds of other sites hosted on the same server, using the same IP address. To create an analogy, it's a bit like living in a shared house and one of the members is caught for being involved in illicit activities. So the police decide to charge everyone in the house whether they were involved or not. If you lived in a neighboring single apartment you would not be charged.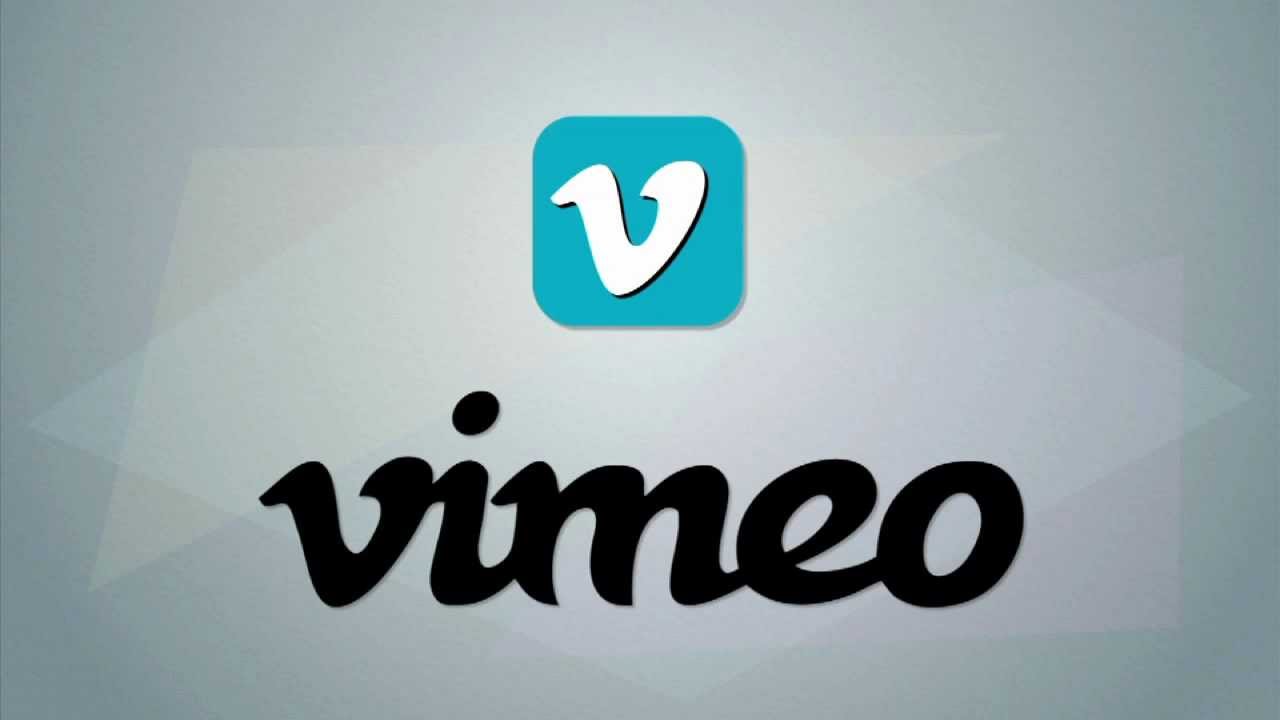 Can't use Vimeo in China? How to do?
If you've ever had to connect to a corporate network while working remotely, you may already be familiar with VPN technology. In the simplest terms, it creates a secure, encrypted connection, which can be thought of as a tunnel, between your computer and a server operated by the VPN service. In a professional setting, this tunnel makes you part of the company's network as if you were physically sitting in the office, hence the name. While connected to the VPN, all your network traffic passes through this protected tunnel, and no one in between can see what you are up to. A consumer VPN service does the same thing, but for the purposes of protecting data and identity.
Published on November 18, 2017
Gmail is the most useful email service available all over the world. Gmail has way over 900 million users using the service every day to keep up with work and relatives and friends. The Gmail mobile application had a record of 90.7 million users accessing Gmail at the same time from different countries in 2014. Around 75% users access the mail service from their smartphones.
Like many other foreign websites, all the Google services are blocked in China. The constant internet monitoring and restriction of various websites with China's national internet firewall commonly known as Great Firewall of China (GFW) have made it impossible for the Chinese population and the travelers in accessing the services. GFW is constantly looking for the access, publishing and all the actions of the population on the internet. Useful websites like Google services, Facebook, Instagram, Twitter and news portals such as Bloomsbury news, New York Times are officially blocked in China.
Published on November 14, 2017
Why Telegram is blocked in China?
China is well known to censor and block foreign-based social networking websites and video streaming websites. It promotes the use of in-house applications and services. The Telegram application was blocked by the Chinese Government in the year 2015 as Telegram was accused of aiding human right activists and lawyers. A feature called "Secret Chat" is offered by Telegram, where the messages relayed between users, destroy themselves once the session is over. This feature was used by whistleblowers to organize their activities which the Chinese Government is vehemently against and finds it hard to crack the conversation between the whistleblowers and activists. In addition to it, no matter how popular it may be, Telegram has had its own share of controversies.
People around the globe have raised concerns over its security protocols and Telegram being open source software, how vulnerable it is to any unprecedented attacks to its database which may lead to compromising the personal data of its users. It was also accused that ISIS uses it and recommends it to its members and followers. The telegram also faced a major cyber-attack on its Asia Pacific operations. This also added to the reasons of Telegram getting blocked in China. Yet, Telegram continues to be one of the most used instant messaging applications around the world, and the imposed block on it by the Chinese Government makes it difficult for people to use it when they are in China.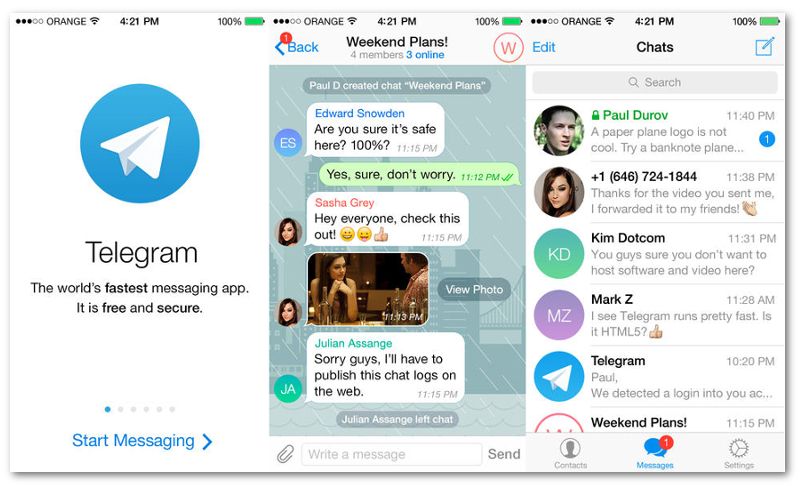 How to Access Telegram in China?
The best way to access Telegram in China is through a VPN or Virtual Private Network. A VPN can encrypt the internet traffic of a device thereby routing through servers of locations set by the users. It is a boon for people seeking anonymity and to bypass almost any imposed block on any web service. A VPN also assigns your device an IP (Internet Protocol) address which makes your device seem that it's at a different location. A reputed VPN provider will give you a strong and secure connection and the liberty to choose your own proxy location. This VPN will help you hide your identity and once connected to a location outside China, will make it seem that your device is not being used within China.
Suggestion: If you don't know how to access Telegram in China, you're welcome to contact Our online technical team by clicking Start Live button bellow:

What is a Virtual Private Network?
A VPN or a Virtual Private Network is a technology that helps in creating a secure connection with proper encryption technologies, over a network that is unsafe or not reliable. Virtual Private Network had come into play so that it could grant permission to the users for safety accessing the remote systems as well as other resources. Using a VPN means that the data travels through a tunnel that is encrypted, and only the receiver can decrypt it. VPNs require authenticated users. It ensures a high level of security to the systems connected to networks that are not reliable or secure. The data cannot be traced. There are a few important components required by the Virtual Private Network, as the server of the VPN, the encryption technology, and the protocol. This combination of security helps in confirming the reliability and the secrecy of the data that is transmitted from the user to the destination.
The Advantages of VPN
Given below are the main advantages of a Virtual Private Network.
● It helps in protecting the data through the encryption technologies.

● It helps in protecting the privacy of a user online.

● It grants easy access to websites that are restricted or have censorships imposed on them.

● It protects the users from the curious eyes of the Internet Service Providers by making the geographical location and the Internet Protocol address untraceable
Manual guide to set up VPN on Samsung S8+
Add a new VPN connection:
1. Press the Home icon, press Menu, and tap Settings
2. Tap Wireless & networks
3. Tap VPN settings
4. Tap Add VPN Network
5. Select the type of VPN to add. Input connection name (Sahrzad VPN), select the type of your VPN connection – PPTP VPN, input VPN server address from your account data.
6. Fill in VPN details such as VPN name, VPN server, etc (the required settings will depend on type of VPN selected)
7. Input your Username and password that you received from VPN account service in e-mail.
8. Save it and tap Connect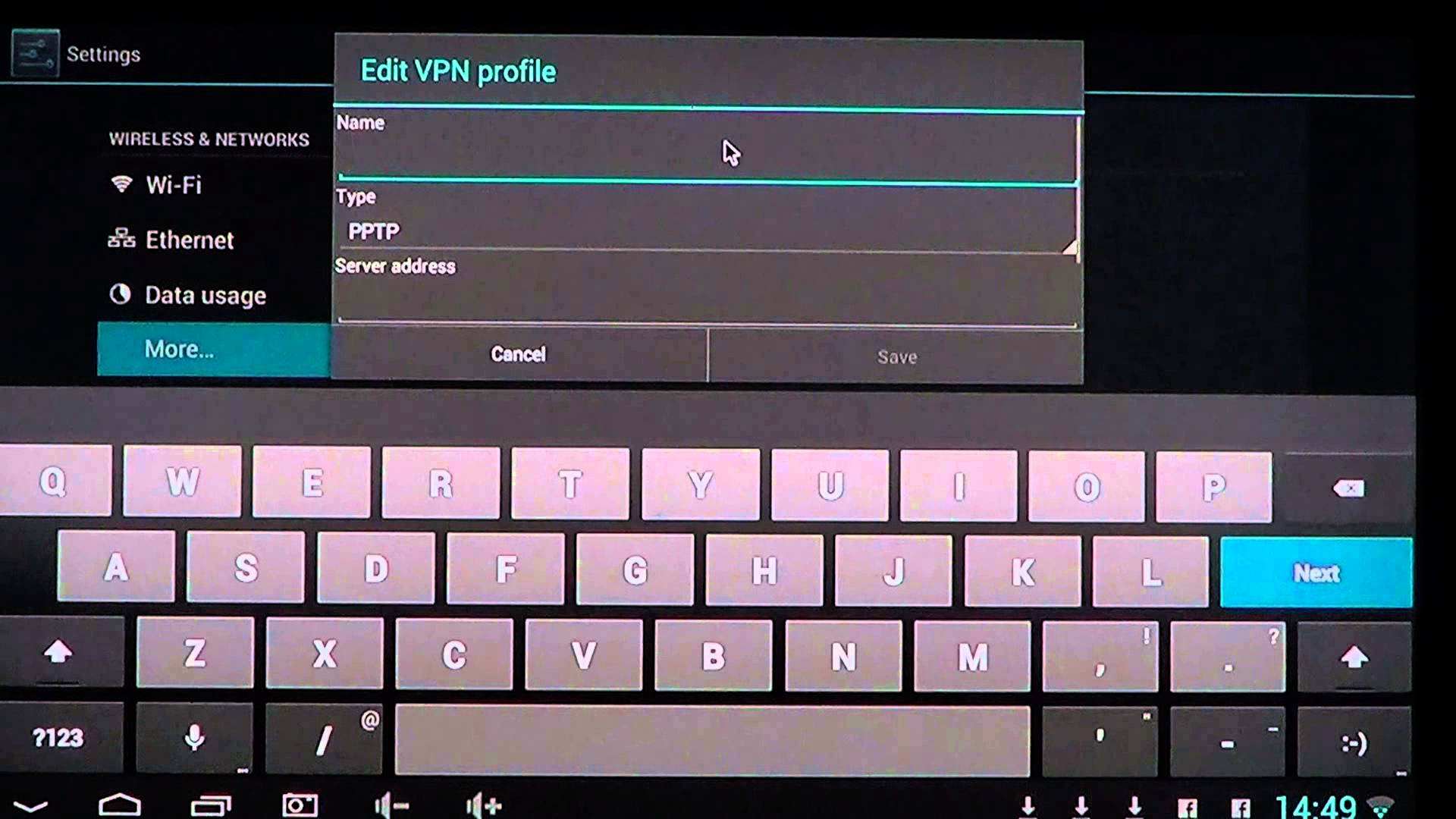 Connecting to the VPN:
1. Press the Home icon, press Menu, and tap Settings
2. Tap Wireless & networks
3. Tap VPN settings
4. The VPN connections you have added are now listed
5. Tap the VPN you wish to connect to
6. A dialog box will open asking for your credentials, enter them and touch connect
When connected to a VPN, you will see an ongoing notification in the Status bar on your Samsung S8+. If you should get disconnected, you will receive a notification and an option to go back to the VPN settings section.
Disconnecting from the VPN:
Simply open the notifications panel at the top of the screen on your Samsung Galaxy Tab and click on the VPN notification, then tap disconnect.
Video Show to how to access Telegram in China
While a person is in China, it can be very difficult to catch up with what is going in and around the world. Sending tweets or joining conversations is not possible at all. VPNs make it easier to hide the location and the Internet Protocol address that will help users to access Telegram in China. Once a user connects to the Virtual Private Network, he can be assured of the fact that he is safe, and tracking his activities or which website he is surfing is practically impossible for the Chinese Government or the Internet Service Providers.
Warm prompt: If you don't know which VPN service is the best for you or how to set up VPN on Mac, computer, laptop, android smartphone, tablet, or iPhone &ipad device, you're recommended to live chat with Our Online Expert for instant help! We will take care everything for you!

Published on November 6, 2017
Do you know why you can't watch Netflix in China?
Netflix is the most famous and popular streaming video site around the world. Many people like to use Netflix and subscribe there to watch what they are interested to. However, it is not convenient for many people living in China or visiting to China because they can't access Netflix and watch TV shows and movies. Therefore, How to Access Netflix in China? The first reason is that Netflix has not opened its service to China yet. And you should know that great content like films and TV shows on Netflix are not equally reachable from different nations and districts on the globe. For instance, access of subscribers in India is restricted to only a very small part of the library of the service because of copyright issues.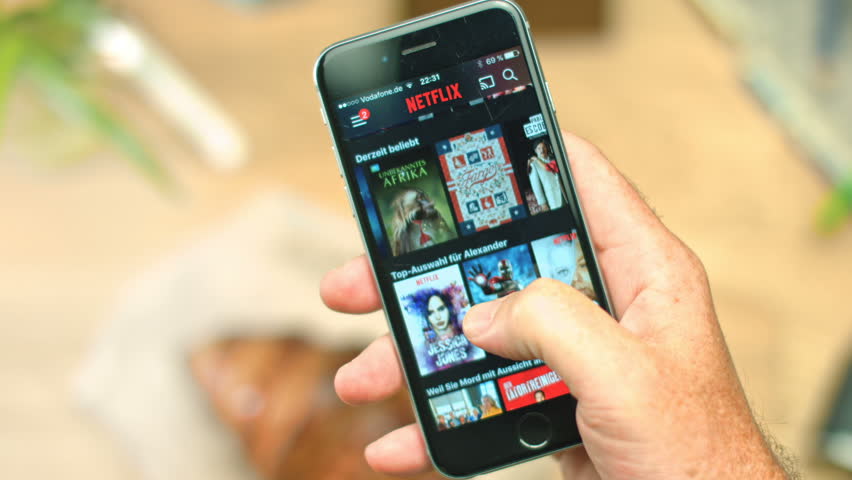 It is a fact known to a lot of users that cyberspace is strictly surveilled in Mainland China with the help of the notorious firewall GFW. GFW, also called Golden Shield Project is the abbreviation of Great Firewall of China. It is not only a technological but also legislative action adopted by the Chinese government to regulate the Internet domestically in China. It can kick out sensitive key words from searches initiated from China and prevent users from accessing selected website. In China, when you input www.netflix.com into the address bar and press the Enter key in an attempt to access the service, no matter how many times you try, you will only receive the message "Sorry, Netflix is not available in your country yet. Enter your email & we'll let you know when Netflix is available." Whoever you are, Chinese citizen or visitors from other countries, you can't access any content on Netflix in China directly.
Published on October 30, 2017
Twitter, one of the most renowned social media platforms, a microblog, has been blocked in 2009 in China. But this really has not hindered the users from accessing the service. Twitter, since the very start, had been looking to the growth of the global user base. But since the time Twitter has been blocked in China, this goal of Twitter has been hampered. Twitter was basically blocked in China to prohibit people from spreading any kind of a message as it could come as a political threat to the country. The firewall of China, popularly known as the Great Firewall of China, keeps a strict track of the activity of the users on the Internet.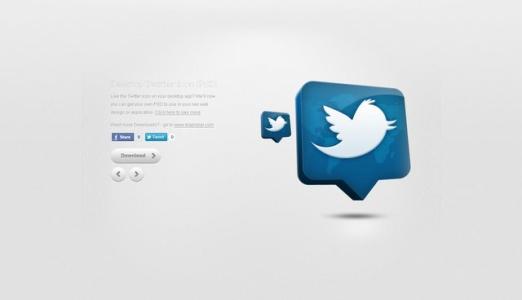 The Chinese government has banned a number of well-known social media platforms, that are elsewhere ruling with their connectivity capability. A number of applications and entertainment sites have been blocked as well so that the country does not have to compromise with the security. Basically, the Chinese Government has taken this extreme step to protect the country from terrorism and safeguard the citizens from hacking or anything that concerns cybercrime. There are a number of features that the social media has benefitted the people with. So, while the rest of the world gets the advantages of social media and are able to connect with people across the globe, the Chinese are under the strict scrutiny of the Great Firewall. Though China has social media platforms that are designed in the same manner as twitter or Facebook or Instagram, they are completely different from the others are.
Published on October 27, 2017