Adware Generic5.ANHA Is Trojan Dropper
Though it starts with "Adware", Adware Generic5.ANHA is a variant of Generic5 Trojan Dropper, "ANHA" is its variant number. "Generic" indicates that Adware Generic5.ANHA possesses the capability of executing the typical Trojan behaviors:
Opening up backdoor to connect with the remote server for information exchange.
Generating verisimilar system files to keep running and dodge automatic removal by installed anti-virus programs.
Stealing information, if any, stored in the memory or web cookies.
Cleaning vicious log to stop being tracked down.
Published on March 7, 2014
Being infected with Radsteroids adware, most of the Internet users could not realize any difference until they surprisingly receiving nonstop pop-up ads and links from the computer and the browser, even so, they could not know the computer system was haunted by unwanted malware. Innocent users could not detect malicious infections on their own, such as the cunning Radsteroids adware which was usually disguised as a beneficial web service for the innocent users, coaxing them to download in the targeted computer without knowing it was just malware for the system then automatically installed in the computer without authorization. Once it succeeded, it would have the ability to modify the system settings maliciously so that it could achieve its purpose of releasing various pop-up ads in the computer without scruples. In this way, once the users got hooked by the tempting ads and go for a visit, the people who were behind the Radsteroids adware could make a profit.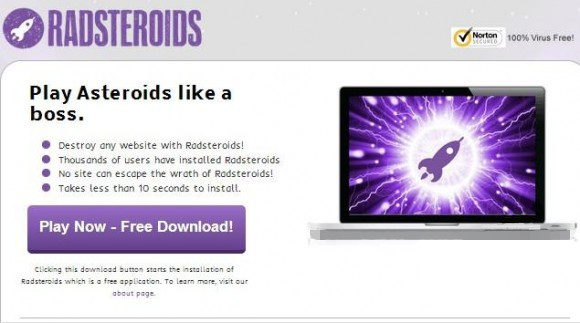 Published on March 7, 2014
Windows Protection Booster Description
Windows Protection Booster is a fake anti-spyware that in itself is typically perilous, usually uses deceptive advertising and false alerts as a frightening tactic to have target Internet user purchase a bogus licensed version of the software. Windows Protection Booster states that it is a legitimate anti-virus application, but are typically clones of other lackluster software repackaged under new name and graphics. This kind of fake anti-spyware is best at disguising itself as a legitimate and reputable anti-virus program in order for luring users into purchasing. Most rogue anti-virus program also takes advantage of highly aggressive fraud tactics include malicious adware, browser hijackers, Trojan viruses that informs users with a series of fake security warnings aimed at convincing them into purchasing non-existent licensed version of Windows Protection Booster.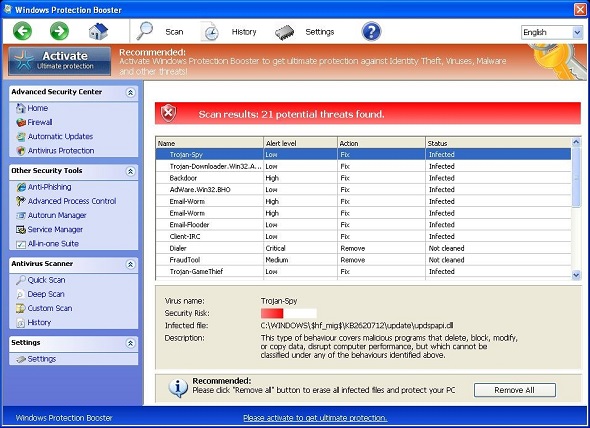 Published on March 7, 2014
Win32:FunWeb-K [PUP] is a specific PUP application that's note for destructive characteristics which are operated by malware distributors. It has been universally considered as a Trojan infection on the basis of its invasive attributes. Intrinsically, Win32:FunWeb-K [PUP] is a non-self-replicating type of malware program that often sneaks into a victim's computer with the aid of social engineering strategy. Very often Win32:FunWeb-K [PUP] is being spread using security exploit kits such as BlackHole, which is capable of infiltrating a targeted machine easily using found system vulnerabilities. According to the security statistics, the infection is believed to emanate from downloads or update of certain applications including some freeware/shareware downloads from unreliable Internet resources. Furthermore, Win32:FunWeb-K [PUP] may be delivered by some compromised websites or malign links/attachments embedded in an affected email.
Published on March 7, 2014
ScanTack was mistaken for a beneficial web service which could provided the users with the latest commercial information so that they could get convenience and products with preferential price, correctly meeting the needs of the masses of the users. In this case, once the cunning ScanTack adware infected the targeted computer, it would freely display plenty of pop-ups ads and sponsored links containing various tempting information, such as special offers with promotions, discounts, coupons, bargains, etc. Most of the users might be so interested in this kind of commercial contents and coveted little advantages for reasons. Under this circumstance, when the users received all kinds of pop-ups and deals in the computer or the browser, they would click on them without scruples, easily falling for deceptive cyber trap and ending in huge losses.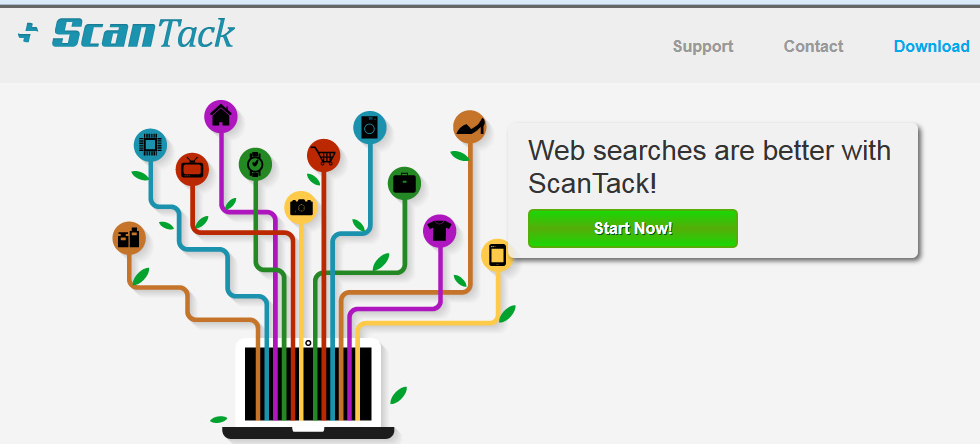 Published on March 6, 2014
Adcash.com pop-up has been recognized as PUP (Potentially Unwanted Program) which could be detrimental for targeted computer that it attaches. Most commonly PUP is an application that may include specific malware, adware or dialers, despite the possibility of downloading it consciously. Numerous computer users has criticized Adcash.com pop-up due to it often overlap with adware, which has the capability to boost website traffic by compulsively display undesirable pop-up ads on the screen. Similar as other adware infection like Bettersurf Ads virus, Adcash.com pop-up is skilled in analyzing and tracking Internet user's search habits in order to serve corresponding ads. The advertisements may be viewed in the user interface of certain software, or through pop-up windows/ a bar appearing on a victim's computer screen.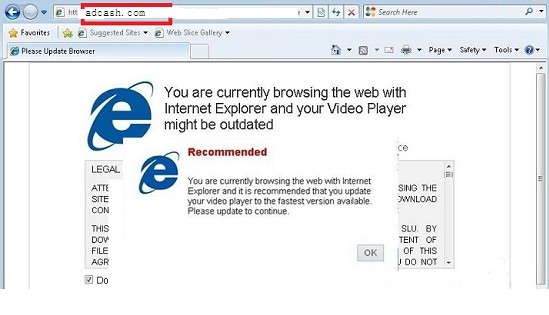 Published on March 6, 2014
Reputation of Ad.directrev.com
Ad.directrev.com is one of the most epidemic webpage has been marked out as "malicious adware", recently exploited by cybercriminals to promote a myriad of potentially unwanted adware and programs for profit-making. All pop-ups and sponsored links reflected on the intrusive Ad.directrev.com webpage are phishing website that crafted by cybercriminals in order for getting Internet users trapped. And this is why quite a few Internet users suppose the Ad.directrev.com is malicious, which work not merely degrades users' online experience but bring out incredible damage.
Published on March 6, 2014
Static.icmwebserv.com Distribution
Static.icmwebserv.com, which automatically opens on new tabs and brings up a lot more pop-up ads in different window with various address soon after that, has been tracked down to be associated with Adware Generic5.ANHA. Unlike any other advertising platform or pop-up ads, all static.icmwebserv.com has is several simple lines. A conclusion can thus be made that static.icmwebserv.com is a loosely programmed.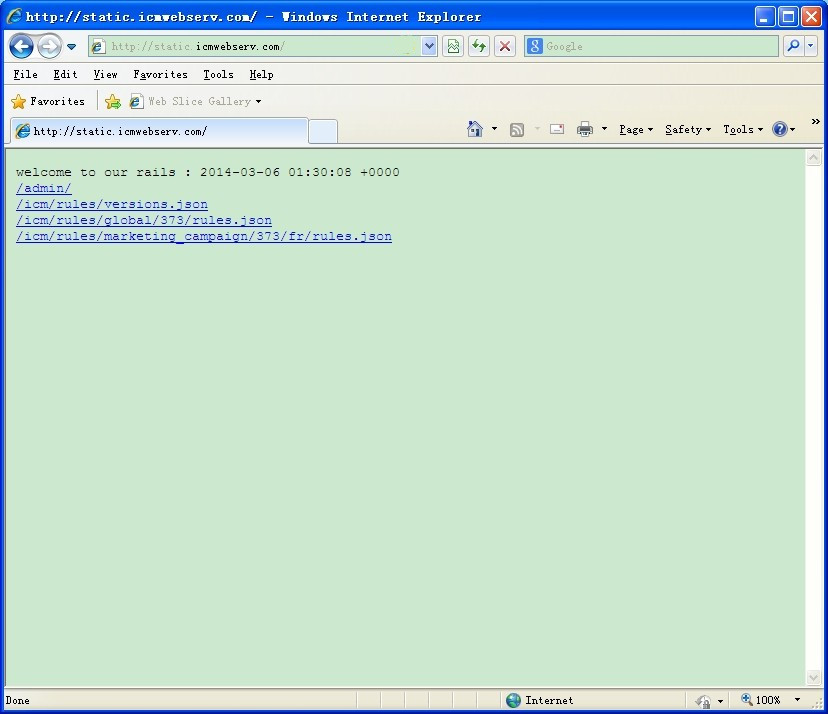 As a matter of fact, static.icmwebserv.com is a web site that created to serve as a door to remote server that would give orders or provide something malicious to download. Without substantial content, static.icmwebserv.com should have encountered obstacles when attempting to spread through the Internet; but it doesn't. According to Global PC Support Center where a test on static.icmwebserv.com has been made, several distribution ways have been figured out:
Published on March 6, 2014
Bettersurf Haze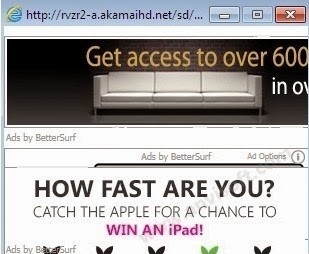 There's false reading of Bettersurf ads among PC users. Many people assume that bettersurf is virus simply because it plays roguery to dodge automatic removal by installed security utilities and constantly involve security threat represented by infections coupled with mechanical issues. There are some several parts posted down in the following paragraphs to answer FAQs about better surf ads. Finish this article and get to know its property, dangers and feasible removal method. On the occurrence of terrible situation that needs expert help, please contact VilmaTech Online Support by starting a live chat here.

Published on March 5, 2014
How to Remove Trojan horse Small.DAC and Trojan horse Small.FHT?
Recently, the virus family of the Trojan Horse Small gives rise to one of the biggest bubbles in history by attacking Internet users' computers. Work focuses on attacking Internet users' computers and steal money there. And quite a few of online PCs are attacked by such perilous Trojan horse Small.FHT virus and users have to suffer from incredible troubles even total system failure. If your computer attacked by Trojan horse Small.DAC or Trojan horse Small.FHT and you are at loss what to, you can refer to the below security analysis report regarding the Trojan horse Small viruses' manual removal guides. Read on, please. Virus Similar to the Trojan horse Small.
Trojan Horse Small.FHT Description
Trojan horse Small.FHT is a fairly perilous computer infection that is closely linked to its variants Trojan horse Small.DAC, one sort of the most epidemic malware threats. Since 2012, Trojan horse Small.DAC has made headlines due to it intrusively damaged users' computers and stole confidential data for profit-making by participating in illegal commercial activities. Lately, the Trojan horse Small.FHT virus, another version epidemic in cyber world, infects millions of computer from worldwide web. A myriad of Internet users have to suffer from fatal damage since Trojan horse Small becomes more stubborn now.
Published on March 5, 2014