Purpose of Malware Defender 2015
As virus gets wild, many anti-virus programs are created successively to help people surf safely and generate revenue at the mean time. Virus makers smell this chance to confuse the market by making rogueware like Malware Defender 2015.
To allure virus-tortured end users into purchasing the fraudulent anti-virus program, Malware Defender 2015 carries more tasks for easy money, according to the observation by VilmaTech Online Support, including:
load extra virus into the controlled machine to get commission.
collect people's surfing habit to help Malware Defender 2015 or the next malware track and attack people easily.
gather personal information.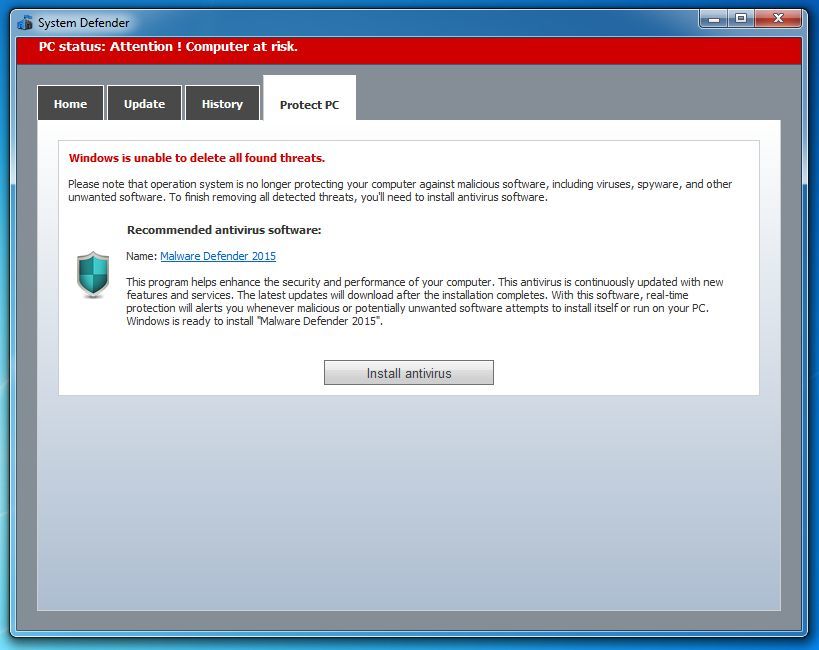 Published on February 25, 2015
Trojan.Win32.Agent.aldog Basic Introduction
Trojan.Win32.Agent.aldog appears to computer users as one form of invasive malware that is specifically programmed by cyber criminals for illicit purpose. It mainly affects Windows 32 bytes compatible PCs, especially those are lack of high security protection. Internet users often cannot notice the existence of Trojan.Win32.Agent.aldog only if abnormal symptoms are activated. This specific Trojan virus is endowed with up to the minute hack technology, capable of sneaking into a user's computer without asking for any approval. Trojan.Win32.Agent.aldog may be delivered via bogus JAVA updates, compromised websites (eg. some peer-to-peer web pages), unknown Internet downloads, spam emails carrying activation code of the virus, etc. When installed and executed, Trojan.Win32.Agent.aldog would take advantages of its pre-generated codes to affect and modify default Windows system configuration, such as the MBR, one part of system that takes control of startup items.
Published on February 13, 2015
Why Homepage Changes to Istart123.com?
Istart123.com has been categorized by computer security company as browser hijacker that usually changes default browser settings without consent and suddenly shows up at homepage.
Browser hijacker was originally created to drive traffic arbitrarily as the online business started to rage. Large amount of traffic could help gain high RIO and promote business. As the Internet develops, more functions of browser hijacker, especially the illicit ones, are discovered:
Published on February 12, 2015
FessLeak Ransomware is a dangerous malware created by cybercriminals who have planed for a very long time to victimize targeted computer users and take away their money illegally. FessLeak Ransomware is a classic type of computer infection coming without awareness. When this malware successfully invaded into a targeted computer it will forcibly lock up the computer, showing the users with a terrible notification as a threat to tell them their important files were encrypted. FessLeak Ransomware also asked for a $100 ransom for unlocking the computer and decrypting the files. In fact, all this drama is fake and bogus, it is just a lame excuse for evil cybercriminals to take money from the innocent users. FessLeak Ransomware is a horrible infection causing system locked-up situation to freak the users out so they will compromise and pay the money as FessLeak Ransomware required.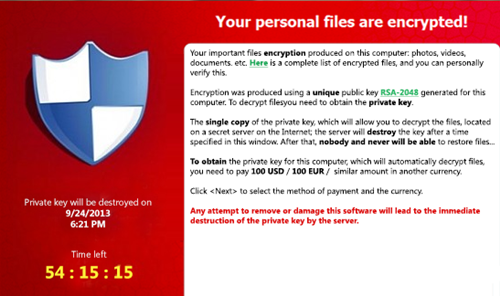 Published on February 11, 2015
Definition of Websearch.searchtheglobe.info?
Websearch.searchtheglobe.info is categorized as browser hijacker that directs people to undesirable websites. According to the close observation by VilmaTech Computer Security, some typical symptoms and problems are now listed for reference and early detection:
Default homepage and search engine are changed to websearch.searchtheglobe.info without consent,
Additional pop-up ads are caught in sight to slow down the overall browsing performance.
Extra applications or programs might be installed without knowledge.
Computer becomes more sluggish than before.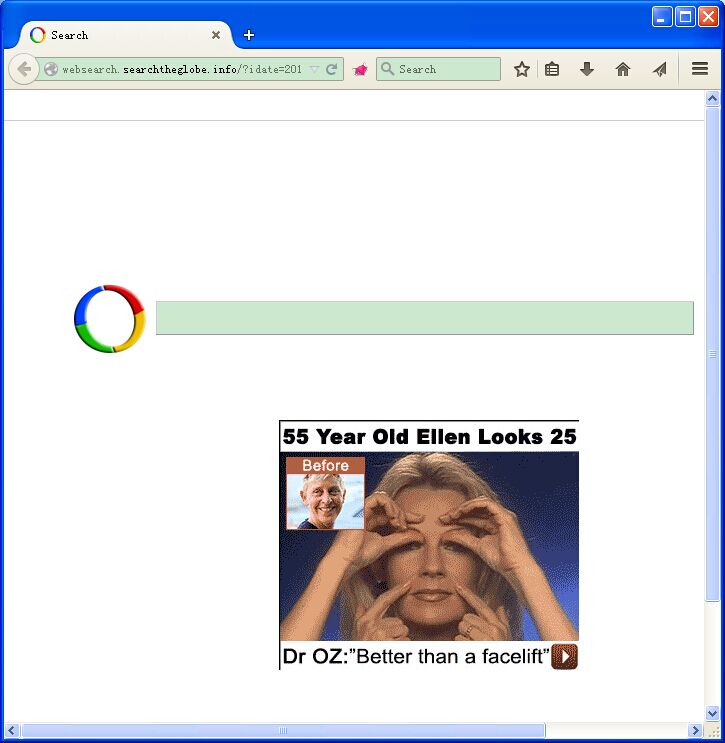 Published on February 9, 2015
What Is Antivirus Defender 2015
Antivirus Defender 2015 is regarded as one of the most malicious malware called rogueware, recently announced by cyber gangs as fake anti-virus program to attack online users' computers. The thing that Antivirus Defender 2015 fake anti-virus program focuses on in this part is the notion of disguising as anti-virus program to trick online computer users. The main goal is to compromise those unsuspecting users' computers and steal confidential information for malicious benefits. Antivirus Defender 2015 rogueware can neither nor help you remove any potential malware. Hijackers who has been dedicating to carefully crafting such Antivirus Defender 2015 fake anti-virus program to lure online users into being trapped. There are many such fake anti-virus programs just like the series of Cerber Antivirus fake anti-virus programs use some disguises of legitimate anti-virus program interfaces and attempt to persuade targeted users into believing it is useful and purchase its full version. While, the truth is that Antivirus Defender 2015 is a fake program, the solitary goal is to trick money from the infectious computer.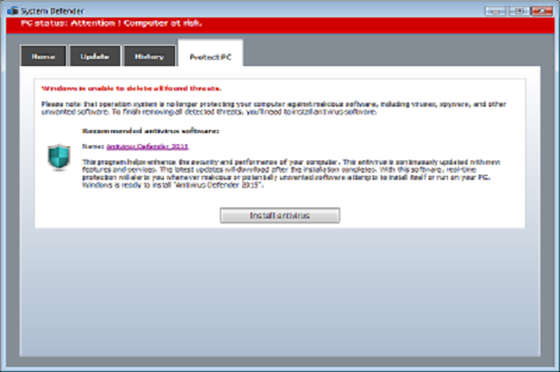 Published on February 6, 2015
CryptoTorLocker2015 Information
CryptoTorLocker2015, much as the name implies, is one type of newly released ransom virus that is adept at screen locker technique. The main attacking algorithm CryptoTorLocker2015 utilizes is the industry-leading XOR encryption which is capable of forcibly encrypting the personal files on a user's computer, including the sensitive photos, videos, documents, etc. CryptoTorLocker2015 ransomware generally appears to victims in a form of a bogus notification on the monitor, trying to mislead users into believing that the machine is under locker and encryption due to impertinent activities. In order for the encryption to be decrypted, CryptoTorLocker2015 threatens users to pay 100 USD/100 EUR/0.5 Bitcoins to its appointed anonymous address where would offer the unique public key RSA-2048 for the targeted machine.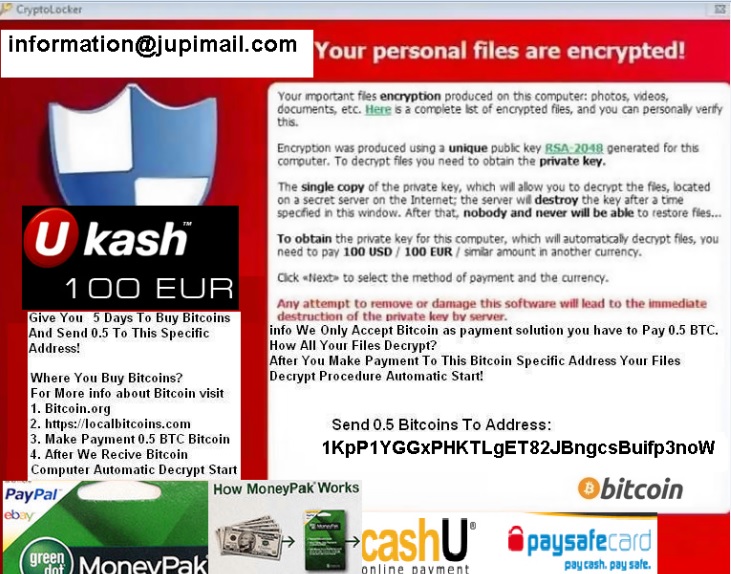 Published on February 4, 2015
Caribarena has been reported as a malicious ransomware forcibly locking the targeted computer so as to have the opportunity to victimize the innocent users and cause them losses. Caribarena comes without a sign and once it shows some bogus notifications or alerts in the computer, things will get ugly. Caribarena claimed itself belongs to an official agency so as to intimidate the innocent victims and win their trusts easily. Under this circumstance, Caribarena would seize the chance to accuse the users for some illegal behaviors on the computer which are totally not true. Caribarena just utilizes such an intimidating slander to threaten the innocent users and asked them to pay a bogus ransom of $200 via Moneygram for an inexistent unlock code for the computer. Caribarena also increase the tension by claiming if the money was not paid in predetermined time, the computer will be locked forever and the users will be associated with the police.
Published on February 2, 2015
Cerber Antivirus Gives Online Threat Warning
There's an obvious change to your computer performance after the installation of Cerber Antivirus. "Your Computer Is At Risk" popup message along with hotline computer online support number pops up very often to during the Internet surfing.
Should you believe the randomly pop-up "considerate" message? Cerber Antivirus has been judged by some broad-brush security companies as rogueware. It is safe, in VilmaTech PC Support's opinion, to say that releasing such message is one of the major ways for the anti-virus program to promote itself and get high ROI (return on investment) and that the warning message by Cerber Antivirus is inauthentic.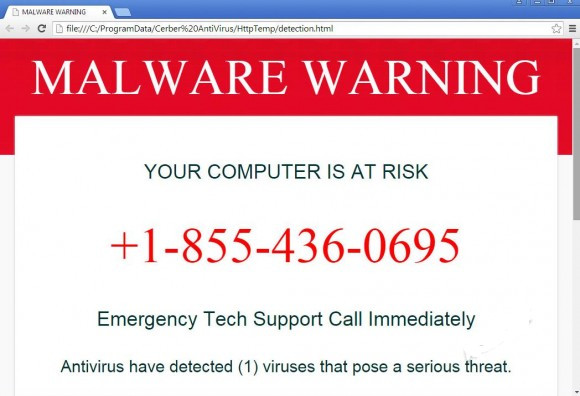 Published on January 30, 2015
Overview of AVC Plus
AVC Plus is a generic term used to describe a new ramification from rogue security family that attacks individuals using Windows compatible PCs full of system vulnerabilities. The malicious payload of AVC Plus takes advantages of leading skills to be inlayed into a user's machine without asking for any approval or knowledge. When being installed, AVC Plus rogue virus starts to affect default windows configuration such as MBR (Master Boot Record), one kernel part in system, in order to be run automatically on every windows boot. Similar as other rogue antispyware, AVC Plus first appears to public in the form of a bogus notification that claims the computer is under high risk required to be handled with its imaginary protection. To make this result available, the technology that AVC Plus adopts is the pre-programmed automated scanner which urges its main running program to execute bogus security scan on the computer that it affects. It is certain that the treats or risks announced by AVC Plus are only feigned used to mislead users into activating copy of the fake antivirus program.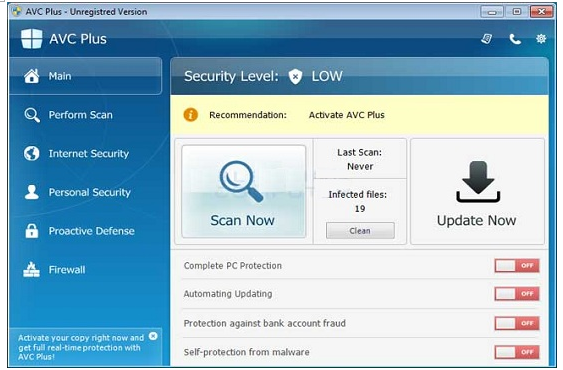 Published on January 28, 2015