Overview of Win32.AltBrowse.HY
Win32.AltBrowse.HY is a proven PC threat that belongs to the category of Trojan Horse, one form of typical computer infection which is capable of disrupting a user's OS seriously via a variety of stealthy activities. As a specific Trojan virus, Win32.AltBrowse.HY can not be handled with traditional efforts. The original reason is that Win32.AltBrowse.HY Trojan is endowed with certain adware properties. For detailed, Win32.AltBrowse.HY can simply sneak into your machine without asking for any permission. It may be distributed via malicious web sites or affected P2P file sharing web pages. Users may also get infected with Win32.AltBrowse.HY after clicking on malignant links or attachment embedded in a spam email. In some scenarios, this Trojan infection may be downloaded manually onto your system in conjunction with an infected or distrusted application download on network.
Published on April 17, 2015
A1 PC Cleaner is not a received antivirus usually coming with third-party software download or installation, stationing in the targeted computer without user's permission. A1 PC Cleaner is definitely a rogue which can bring huge damages to the computer system and mess with the computer performance gradually. Generally, this fake antivirus pretends to be an official protection software for the computer, confusing the innocent users so as to avoid being uninstalled in the first place. Once A1 PC Cleaner gains trust from the user it will secretly disable the original antivirus software in the computer system by using dirty tricks. What's worse, this rogue is difficult to get rid of by most of the computer users because they are lacking of precaution awareness and computer techniques, resulting in being fooled by it. Keeping A1 PC Cleaner fake antivirus in the computer is like having a huge potential safety hazard.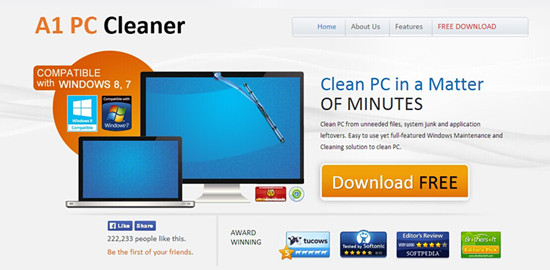 Published on April 15, 2015
KRIPTOVOR Ransomware Introduction
KRIPTOVOR is regarded as the sort of hazardous ransomware, disgracefully used by hijackers in cybercrime trick for extorting money from victimized computer users. KRIPTOVOR Ransomware usually can be bundled with some freeware,shareware, web plugins, or a lot of other third-party windows programs to lunch a malicious install involving such ransomware distribution, stating that the KRIPTOVOR Ransomware spread can be finished just through drive-by downloads, only when online users install those potentially unwanted program can the KRIPTOVOR Ransomware hidden within it drop down malicious codes on the targeted machine without any consent. What happens is those unsuspecting users' computers get infected with such KRIPTOVOR Ransomware or other hazardous malware. And then Windows will be forbidden to accessing and victimized users have to face a series of damage.
Published on April 13, 2015
CrypVault Ransomware Introduction
CrypVault belongs to the category of crypto ransomware particularly designed by Internet fraudsters who intend to gain from victims through disrupting the OS that it affects. Due to its nature, CrypVault ransomware focuses on permeating Windows compatible PCs as well as certain Android phones, short of proper security safeguard. This ransom infection is also diagnosed as the form of BAT_CRYPVAULT.A that is hard to be eliminated without converted effort. Up to now, the main victims suffered by CrypVault ransomware are geographically located in Russia. By taking advantage of the most advanced GNU Privacy Guard (GnuPG) tool, CrypVault ransomware is able to generate one unique key to block the targeted machine from regular access and operation. The sensitive files of users such as .rtf, .zip, .jpg, .doc and .pdf will be encrypted forcibly while showing a .vault extension to avoid common decryption.
Published on April 10, 2015
Datably.info is a dangerous domain showing a mass of fake notifications as pop-ups in the targeted computer, luring the innocent users to download those so-called updates and software so as to victimize them secretly. Datably.info is not an official website for computer users to download software updates, actually, Datably.info was specially created by evil cyber crooks who wanted to introduce tons of unwanted programs even malware to the users. Datably.info was an unexpected infection invading into the targeted computer by using dirty tricks. Since Datably.info has its way and got installed into the system, it would have the chance to run a lot of malicious processes and applications in the system background, successful avoiding the detection by users or antivirus software. Under this circumstance, Datably.info could free display plenty of annoying pop-ups and links everywhere in the computer, setting the users up on purpose.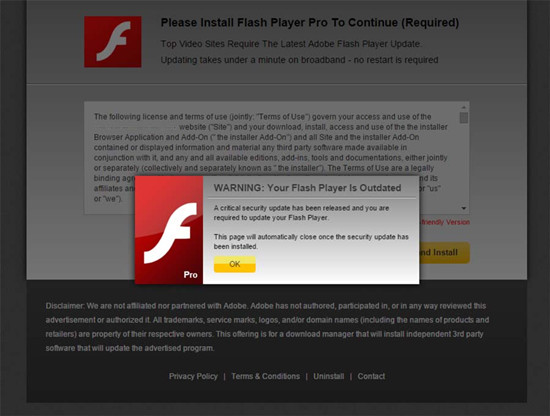 Published on April 8, 2015
Overview of PacMan Ransomware
More currently, one new form of ransomware called PacMan initiates harmful activities on the computer that it targets, most commonly Windows OS as well as popular-used Android system short of proper security safeguard. According to the authoritative security statistic by VilmaTech online experts, PacMan prefers the stealthy spreading measure through phishing email that carries the activation code of the virus. Users may manually result in the infection of PacMan scam as long as clicking the attached links or attachments embedded in email. Apart from this common-known delivering route, PacMan ransom virus may also take advantage of the vivid system vulnerabilities in order for the program to be installed.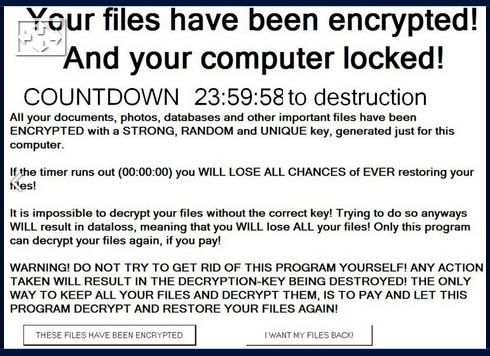 Published on April 3, 2015
Softwaare.net has been reported as a malicious domain delivering fake software updates to the targeted computer users, setting traps and causing tragic damages and losses to the infected computer system. Softwaare.net is definitely not an official website for users to download needful software, actually, those updates related notifications from Softwaare.net are traps to lure the innocent users to download so-called software updates and get infected with malware and viruses without awareness. Softwaare.net was specially created to defraud the innocent users so those evil cyber criminals to make exorbitant profits from the victims. In most cases, purposeful Softwaare.net shows non-stop pop-ups in the targeted computer to draw users' attention frequently for reasons, pretending to recommend the downloads that could improve computer performance or bring some kinds of benefits to the system. Once Softwaare.net successfully got the permission from the users, it will load tons of unwanted programs even malware into the computer without restraints.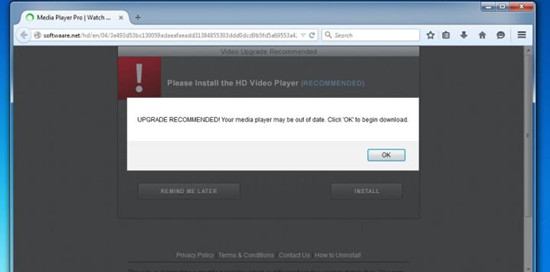 Published on April 1, 2015
Protective Antivirus 2015 Introduction
Protective Antivirus 2015 is recognized as the sort of hazardous rogueware, a fake anti-spyware promoted by hijackers to attack users' computer over the cyber world. The fake anti-virus program of Protective Antivirus 2015 comes carefully designed with the seemingly useful interface and features similar to those genuine anti-spyware programs, such as system scan, network security, privacy, update, etc., which aims at fooling those unsuspecting online users and tricking money from them. Once Internet users' computers become infectious, the Protective Antivirus 2015 fake anti-virus program will start its system scanning. After that, victimized users will be reported that their computers have a lot of potential threats, and then should have to purchase the full version of the Protective Antivirus 2015 to clean out all warnings and ensure their computers are safe.
Published on March 30, 2015
Defender Pro 2015 Introduction
Defender Pro 2015 is not a benign application in accordance to recent security report by PC experts. It disguises as a high standard antivirus that is capable of fighting against a variety of Windows security issues such as PC vulnerabilities, malware, spyware, virus or other sort of unclear risks. However, PC users have criticized Defender Pro 2015 program thanks to its spurious attributes allegedly on behalf of machine owners. The obvious symptom is that Defender Pro 2015 never applies for the access permission by host. It is usually bundled with certain vicious pop-up advertising, showing on targeted web browsers, regardless of IE, Chrome, Mozilla Firefox, etc. Another common method that Defender Pro 2015 fake program utilizes to permeate into a targeted computer is the distrusted freeware/share downloads that carries the activation code of the threat. In some scenarios, victims may notice the existence of Defender Pro 2015 infection after clicking on malignant links or attachments embedded in a spam email.
Published on March 27, 2015
Directnetadvertising.com is a classic type of computer infection coming without a sign. Once Directnetadvertising.com has successfully taken control of the computer system, it will easily get the initiative to launch its malicious applications and processes in the system background without permission. Directnetadvertising.com is definitely not a beneficial program for the computer system and user, since it got installed into the computer, tons of unwanted pop-ups were showing in the computer without restraints. Most of the pop-ups sent from Directnetadvertising.com were related to software updates. Directnetadvertising.com played a role of noticing the computer users about timely updates, pretending all the recommended updates are going to optimize the computer system performance. Unfortunately, as most of the users are lacking of precaution consciousness, resulting in disastrous consequences by following the instruction of Directnetadvertising.com malware.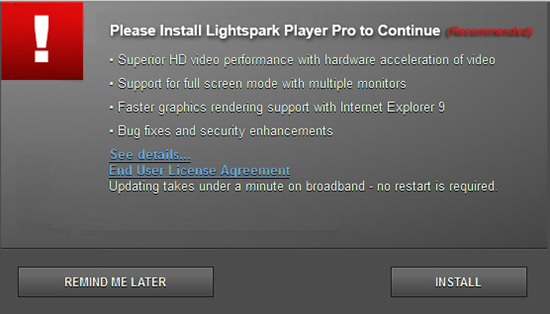 Published on March 25, 2015