RCMP Virus, as short for the Royal Canadian Mounted Police Virus, is a malware that gives PC or Android device users plenty of troubles. As it spreads widely, more and more devices are attacked by RCMP Virus. However, on the other hands, devices users usually can not make out why and how their Android phone get the RCMP Virus hoax. The infected Android phone are blocked and the users are asked to pay for a fine, if Android phone gets infected by RCMP Virus. RCMP Virus, which is designed by some cyber criminals, is used to defraud money from those innocent users but not only to make troubles. What's worse, the virus has not been weakened, which it becomes more and more rampant. In reality, with the development of the Internet, devices, no matter PC or mobile phone, confront with more virus threads than before. From the experts, it is advisable to remove RCMP Virus on Android phone once it gets infected, in case of any further damage.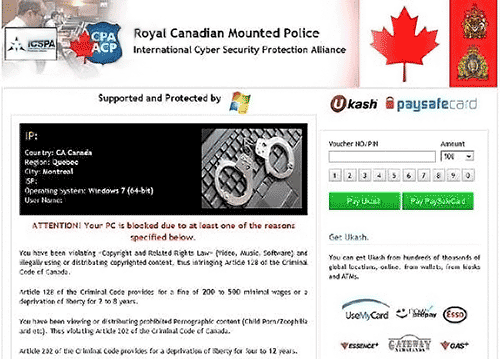 Published on November 25, 2015
Search.feelbegin.com Brief Introduction
Search.feelbegin.com is recognized as browser hijacker which is able to compromise web browsers and govern them to do some malicious online activities. The solitary goal is to acquire as big profits as possible. Search.feelbegin.com has extended its targets from PCs to Mac OS X, there are a lot online users are troubled with it. Web browsers include Internet Explorer, Google Chrome, Mozilla Firefox, and a lot of others. This sort of Search.feelbegin.com browser hijacker also refers to the so-called redirect virus attributing to its ability of tampering with default settings, all default Internet settings including homepage, new tabs, search engine and more can be altered with some malicious homepage and pop-ups established by attackers. Victimized users hardly can search and access to any expected search results any more. No matter what users click or search on the infectious web browsers, the Search.feelbegin.com browser hijacker can redirect them to some potentially unwanted pop-ups. The worse thing is all pop-ups reflected on the Search.feelbegin.com browser hijacker are actually non-existence, all come carefully crafted by virus developers in order for making more money from those unsuspecting victims.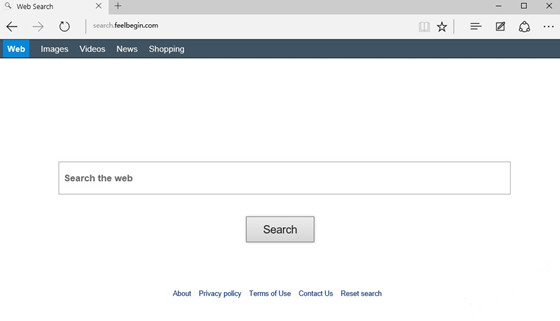 Published on November 23, 2015
Chimera Ransomware Brief Introduction
Chimera Ransomware is a new version of encrypted virus that has been released over the cyber world for malicious benefit-making. Over the past weeks, the Chimera Ransomware tries every possible ways to attack online users PCs and encrypt their personal files for blackmailing ransom. The Chimera Ransomware declares it can reveal victims' data online and take advantage of this message to scare them and convince them into paying large amounts of money. Though, now you have to have a real recognition of the Chimera Ransomware, the virus actually doesn't have the capacity of revealing your confidential information and files anywhere. The scary warnings popped-up on the Chimera Ransomware interface is just carefully crafted by attackers in order for ricking victims to complete a payment. And this time, the Chimera Ransomware is a little bit different, which exploits the BItmessage P2P communication protocol to send encrypted messages instead of the distribution of decryption keys. There is not any TOR site to inform victimized users on how to manage payments and download the decryption key. The main approach is through Itmessage P2P application to communicate with and send decryption key to paid victims.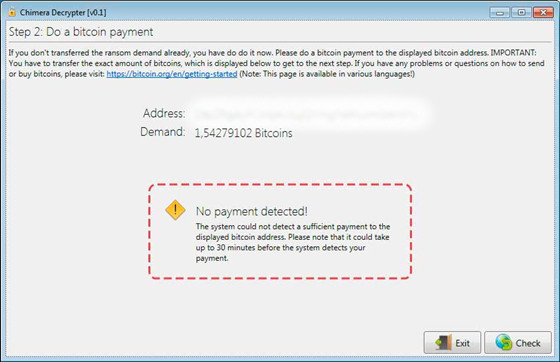 Published on November 20, 2015
An Garda Síochána. Ireland's National Police Service Virus, acts to lock the Android phone or computer so that it is not allowed users to get access to the device. As the virus is very popular in these days. Sometimes, if people find that the PC or Android phone can not be accessed suddenly, there is an alert to ask for paying such a fine and the locked device may be attacked by An Garda Síochána. Ireland's National Police Service Virus. It is one of the various viruses designed by cyber criminals which cause series of troubles to innocent users. However, this virus seems an element of a nonstop trend along the development of the Internet. As the wide openness of Android operating system, hackers takes full advantage of it to insert virus into those applications which are available to upload and download freely. So, once the Android device is blocked, people should search the technical way to remove An Garda Síochána. Ireland's National Police Service Virus at once, in case of any further damage of the device.
Published on November 18, 2015
Trojan.Injector.CAJK Introduction
Trojan.Injector.CAJK is a malicious Trojan virus that focuses on attacking PCs for acquiring malicious benefit-making. Trojan.Injector.CAJK virus is able to completely compromise the infectious machine and govern some tricky activities to fool victims and steal money from them. Once Internet users become attacked, the Trojan.Injector.CAJK virus would constantly exploit system vulnerabilities for a ultimate control. Once done, the Trojan.Injector.CAJK virus would carry out incredible damage on the infectious machine. In most cases, the Trojan.Injector.CAJK virus is able to target and attack a PC just through drive-by downloads. Most attackers prefer to use drive-by downloads to conceal malicious codes and complete an attack without any consent. Drive-by downloads means those freeware, shareware, web plugins, social engineering-themed messages, and a lot of other programs provided those third-party stores. Besides that, some fishing site, malicious pop-ups, spam email, and social links also can be exploited to spread a virus.
Published on November 16, 2015
Power Worm Ransomware Description
Power Worm Ransomware has been the most destructive ransomware so far, once Internet users become attacked by it, all their confidential files and data could be completely damaged and victims won't have any chance to recover their files. The reason is the Power Worm Ransomware comes designed with an error coding on the end of the encryption. By definition, the Power Worm Ransomware is sorted as a PowerShell-based virus, which is able to take advantage of the Windows PowerShell to drop down malicious traffics and complete a malicious malware distribution without any consent. Just similar to the DecryptorMax Ransomware, the solitary goal of attackers distributing such ransomware is to trick money from those innocent victimized users, However, the difference is that the Power Worm Ransomware actually is a badly implemented program, victimized users infected with the virus won't be offered with the decryption key. That is to say the Power Worm Ransomware will lock away data forever, it is not able to recover files anymore.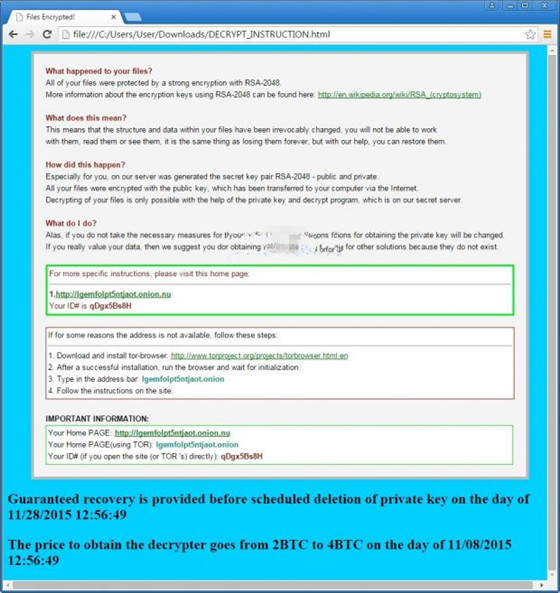 Published on November 13, 2015
GVU Virus, a nasty virus, is mainly rampant on the Internet around German area. It has already caused many Android phone infected, with a lot of troubles. If some Android phone has attacked by GVU Virus, it may download malicious apps without any awareness which will make the phone lose control in terrible situation finally. GVU Virus makes people sacred a lot, for the reason why most of people have never met such crazy situation before and the infected Android would really be messed up by the virus. In reality, GVU Virus is a scam virus, which intends to steal money from the victims no matter what it does before. As the mobile phone industry is growing rapidly in recent years, the mobile phone has gradually become the target of cyber criminals. It is not so safe to surf the Internet now. Once people find that the Android phone has been infected by GVU Virus, there is no doubt that they should search some technical ways to remove GVU Virus on Android phone in the first place.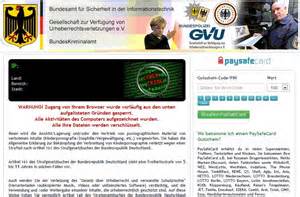 Published on November 11, 2015
Window Promo Ads Introduction
Window Promo Ads, a new security threat was discovered. The malware refers to the so-called malicious adware popping-up on the web browsers to disturb users. Whether you are on Internet Explorer, Google Chrome, Internet Explorer, or others, the Window Promo Ads malicious adware is able to entice in without any consent. Window Promo Ads malware allows developers to take over the infectious computers for malicious benefit-making. In most cases, this sort of malicious adware can slip into targeting machine without any need of permission, the commonplace way is through drive-by downloads. Drive-by downloads means those freeware, shareware, web plugins, and a lot of other programs offered by third-party stores. Authors of Window Promo Ads virus can hide malicious plugins or virus codes within those potentially unwanted programs to conceal the virus existence. And the virus can self install on the targeting machine just when computer users download those risky drive-by download.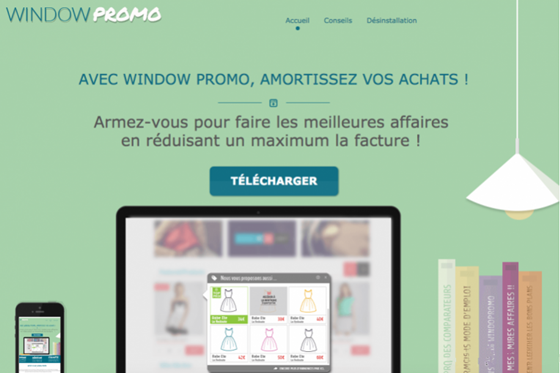 Published on November 9, 2015
DecryptorMax Ransomware Introduction
DecryptorMax is a newly released ransomware called cryptomalware that focuses on blocking out targeting computers and encrypting files for blackmailing ransom. There are a lot of computer users have been suffering from its serious damage. One of the outrageous things is DecryptorMax ransomware can extorts random by encrypting all personal files on the infectious computers, it can stop victimized users from accessing any files, and even damage those targeting files to scare and threaten them into paying a payment. DecryptorMax ransomware comes carefully crafted for tricking money from those innocent online computer users, all encrypted files on the infectious computer are exploited to convince victims into paying a ransom. Once done, the authors of DecryptorMax ransowmare can acquire a lot of benefits. For malicious benefit-making, the DecryptorMax ransomware must do a lot of troubles beyond our imagination.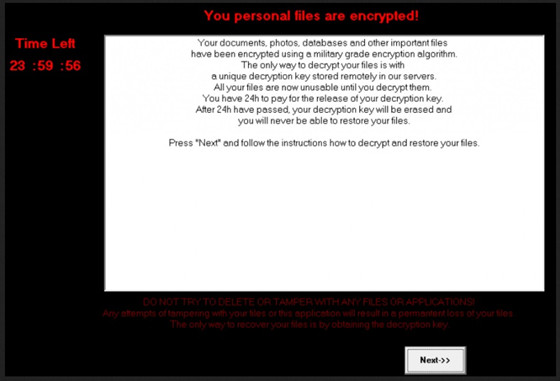 Published on November 6, 2015
White Screen Virus causes a white screen phenomenon not only to make troubles in Android phone and tablet, but also PC. It is called as malware which is dangerous to make a dysfunction of mobile devices or PC. White Screen Virus, the risky hoax designed by cyber criminals, aims at earning illegal money from innocent victims. Because of the wide usage of Android operating system, White Screen Virus acts a nonstop trend to attack more and more Android devices. In brief, if people found that the phone is suddenly blocked, with the pop-up alert that the phone is locked by White Screen Virus, the Android device is attacked by the virus indeed. The next step of hackers is to ask victims to pay money to unlock the blocked phone at the time when some of people are still in a mass state. Therefore, it is necessary to state here that once the phone is locked by White Screen Virus suddenly, it is to remove White Screen Virus from Android device but doing other things.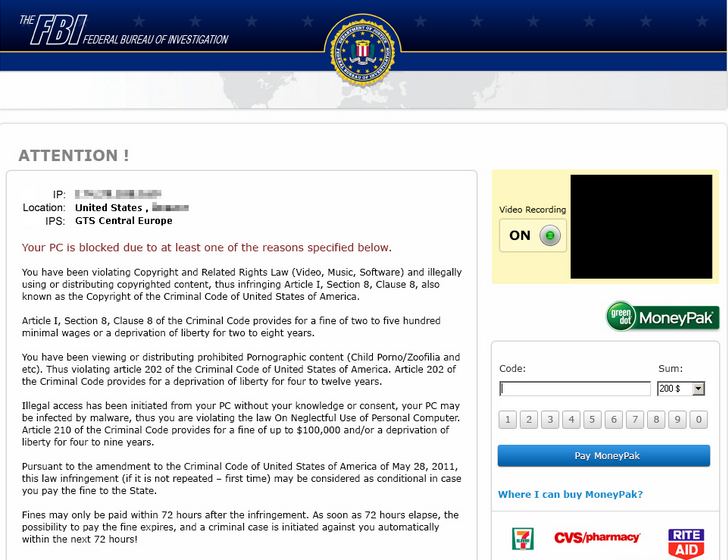 Published on November 4, 2015