Home Page Suddenly Changes to Vosteran.com
Recently, Vosteran Search has been reported a lot to suddenly changes end users' default home page and won't go away. Some struggle to remove it by anti-virus programs without avail while some don't bother removing it and keep using it. Believe it or not, according to VilmaTech Security Team, leaving Vosteran.com around by either way can lead to identity and information theft. It is just a matter of time.
Vosteran.com doesn't pop up from nowhere. As a browser hijacker, it delivers itself through the Internet:
collaborates with third-party extension, plug-in, add-on.
bundles some freeware/shareware.
partners with other types of infections like Trojan horse to piggyback on loosely programmed websites or the fraudulent web pages.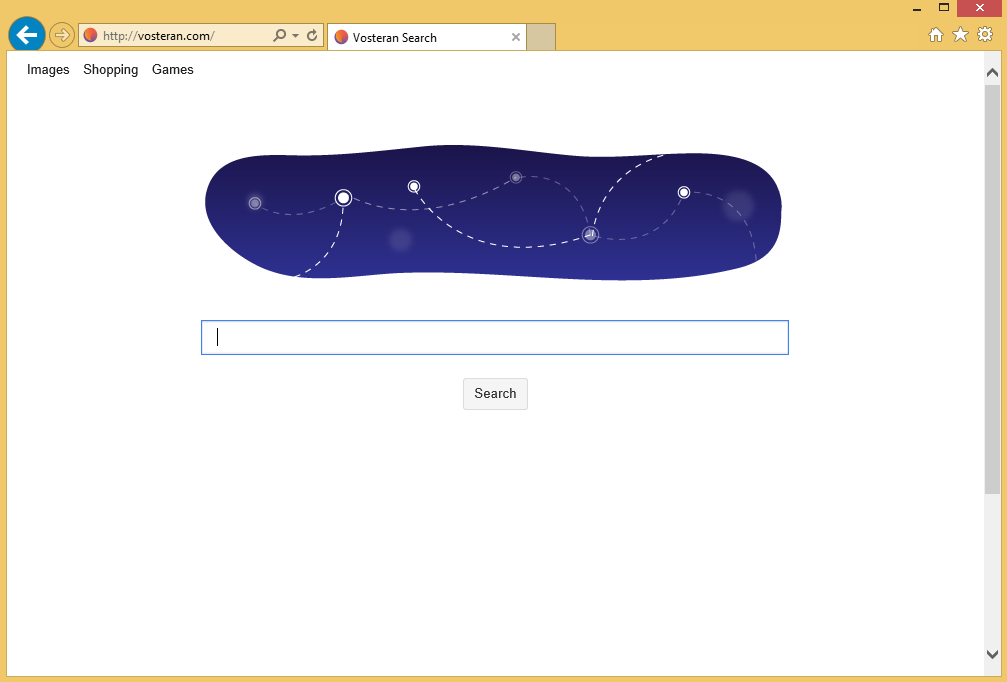 Published on December 19, 2014
Brief Introduction of VirLock Ransomware
The VirLock term comes down to one type of ransomware that is distributed by Internet fraudsters for illicit subjects, typically money extortion. The main vulnerable groups of the VirLock ransom virus refer to individuals using multiple platforms such as Windows operating system, Mac OS as well as Android phone system. In computers, the typical exploits VirLock ransomware implement directly give rise to allow malware distributors to block a user's private files for data kidnapping while restricting normal access to targeted operating system. VirLock ransomware usually appears to a user in the modality of a concoctive pop-up Window, allegedly claiming that "Your computer was automatically blocked" due to certain pirated software that has been found on the machine. The obstruction and restriction seem to be temporarily with a sum of fine, generally getting up to $230 – $250 USD. Apart from traditional modes of payment, the anonymous system supported by VirLock ransomware is also compatible for BitCoins so that to acquire benefits through a more comprehensive platform.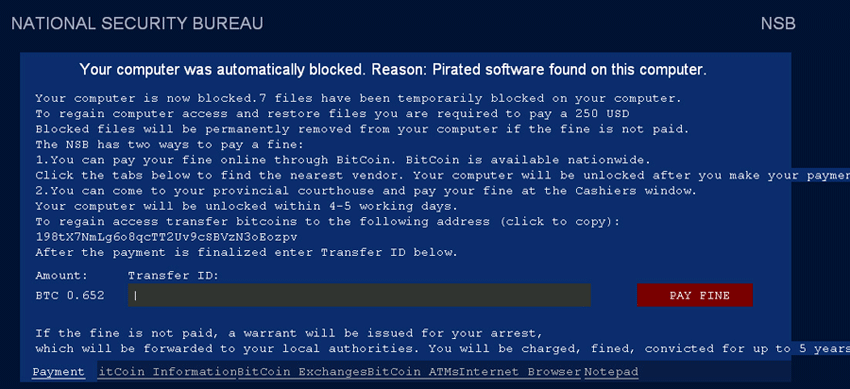 Published on December 17, 2014

KEYHolder Ransomware Introduction
KEYHolder Ransomware, such hazardous malware is still booming though a series of protecting online security and fighting criminal activities have carried. KEYHolder Ransomware is recognized one of the most malicious encryption malware that experts in encrypting targeted system files in order for demanding a ransom, just similar to the most original one CryptorBit. The KEYHolder virus page declares that it will offer you a decryption key to recover all encrypted files just when you pay the ransom as required. The file decryption key costs you up to $500, a ransom of 1.5 bitcoins. KEYHolder Ransomware interface also displays come prompting steps to guide you to finish the payment. In deed, the encryption malware just treat amount of money from those unsuspecting users by playing such online fraud tactics. It won't help victimized users recover all encrypted files completely, the trick is just for fooling victimized users and trick money from them. Although you pay the ransom as KEYHolder Ransomware interface demanded, most encrypted files won't come back.
Published on December 15, 2014
Newzio 1.4 was first found to be a malicious adware coming for a deceptive gain. Like the other tricky adware, Newzio 1.4 got installed into the targeted computer by using various improper means which are so hard to guard against. Newzio 1.4 is definitely a harmful infection for the computer system but it is different to notice in the first place. Newzio 1.4 could pretend to be some kind of beneficial application to make a fool of the innocent users, in fact, this tricky adware is up to something that could victimize the users so badly. Since Newzio 1.4 invaded into the computer, it will forcibly add a tons of unwanted extensions and add-ons in the browser without permission. Newzio 1.4 could also trigger some unknown processes in the system background stealthily, in this way, users will receive a mass of pop-ups and links in the computer.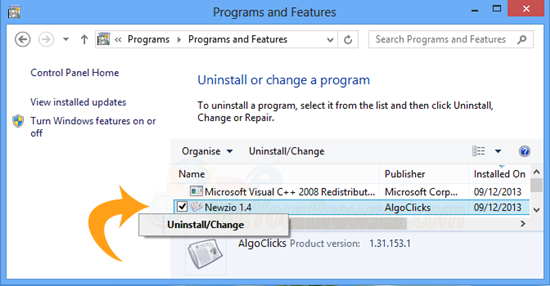 Published on December 12, 2014
Trojan Horse Generic_c.BVAS is specially detected by AVG antivirus program and it is the latest variant of Trojan Horse Generic_c family that downloads extra computer threats upon landing on a compromised machine. Just like the previous variants that became prevailing after its low-pitched debut, Trojan Horse Generic_c.BVAS, VilmaTech Online Security Team therefore consider, to threaten information, financial and identity security in the near future. For more knowledge of the Trojan horse and learn the practical method to remove it, read the following post.

Am I Safe When Trojan Horse Generic_c.BVAS Is Quarantined?
Too many people rely on automatic removal by anti-virus program so much that they let the best chance to remove Trojan Horse Generic_c.BVAS slip away from fingers. It should be widely informed that what all anti-virus programs detect threats based on the recorded vicious attribute code. In other word, even if a security tool manages to report a newly published virus, it is the result after searches and tests. Things can happen within the lag:
Published on December 10, 2014
Trojan/Win32.TSGeneric Introduction
Trojan/Win32.TSGeneric belongs to one generic computer infection that is capable of resulting in a variety of destructive problems on a user's computer. Trojan/Win32.TSGeneric threat primarily assaults individuals who are using PCs based on Windows operating system (OS) that involves serious security vulnerabilities in accordance with recent security reports. In computing, Trojan/Win32.TSGeneric is one type of malicious software program which is not able to fulfill the process of self-replication but still can be hazardous due to its nature for the sake of disruption on the computer that it affects. Trojan/Win32.TSGeneric serves as an invasive multiple component PC infection that should be eliminated from targeted machine timely; it overlaps the attributes of adware by forcibly taking control of computer's Internet connection while displaying a huge array of pop-up advertisings on the monitor. Internet users may encounter further, intractable traffic issues by reason of the attack from Trojan/Win32.TSGeneric.
Published on December 8, 2014
AVbytes Win 7 Antivirus 2015 Brief Introduction
AVbytes Win 7 Antivirus 2015 is the destructive malware that is the subject of a fake antivirus program, pops up a variety of fake warnings declaring users' computers are attacked by virus, and the only solution is that targeted computer users should download AVbytes Win 7 Antivirus 2015 program and pay a full version of it for a total scanning and complete malware removal. In deed, AVbytes Win 7 Antivirus 2015 is a fake program, frequently exploited by hijackers to trick money from the victimized users just by playing some tricky tactics. Some samples of such rogue antivirus program of A-Secure 2015 reported to targeted computer users that the full version of the program should be purchased otherwise they have to face incredible damage. While, AVbytes Win 7 Antivirus 2015 self is a virus, all warning reflected on the fake program interface is just a trick to cheat money.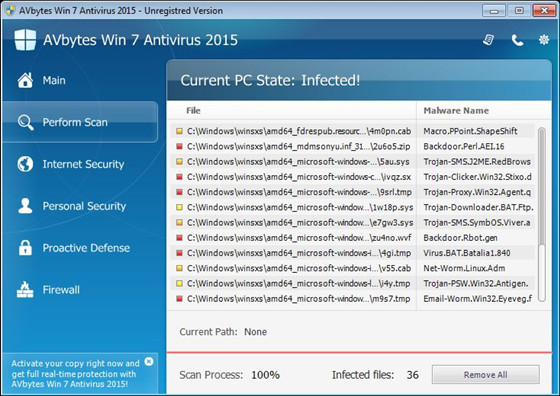 Published on December 5, 2014
Websearch.SearchMania.info is one of the classic browser hijackers showing in the computer without permission. Covering up with an user-friendly interface, Websearch.SearchMania.info successfully made a fool of the computer user by pretending to be a trustworthy browser homepage. As most of the Internet users are lacking of enough guard consciousness, leave a great chance for malicious virus like Websearch.SearchMania.info to attack their computers and cause unexpected damages. Websearch.SearchMania.info might seem so beneficial and useful for the searching, but it could very dangerous while leading the users into traps. Websearch.SearchMania.info was mainly created to make exorbitant profits illegally for the people behind the browser hijacker. Once finding any suspicious redirection caused by Websearch.SearchMania.info in the computer, users should be vigilant and find a way to get rid of the hijacker as soon as possible.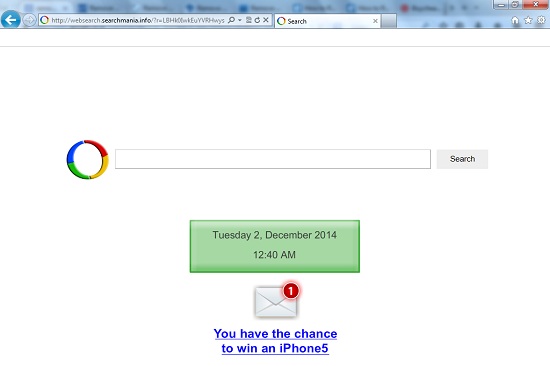 Published on December 3, 2014
Adfocus.us Profile
Judging from adfocus.us' name and its content, it can be considered as adware; while the way it acts defines it as a browser hijacker – a suit of programs classified as Potentially Unwanted Program (PUP) rather than virus due to the lack of vicious attribute code and the application of approved computing technologies.
Browser hijacker rose in response to the need by most e-commerce businesses and black hat SEOs to generate huge leads and traffic without competition complying to the fair mechanism. And it is true to adfocus.us. Offering a list of links while hijacking users' browsers, adfocus.us manages to direct traffic to the publishers and advertisers who have delivered payments. Not serving as virus, adfocus.us shall not be kept on browsers, according to VilmaTech Computer Security Team, not because of the detriment on surfing experience, but also because of the potential dangers it is capable of triggering.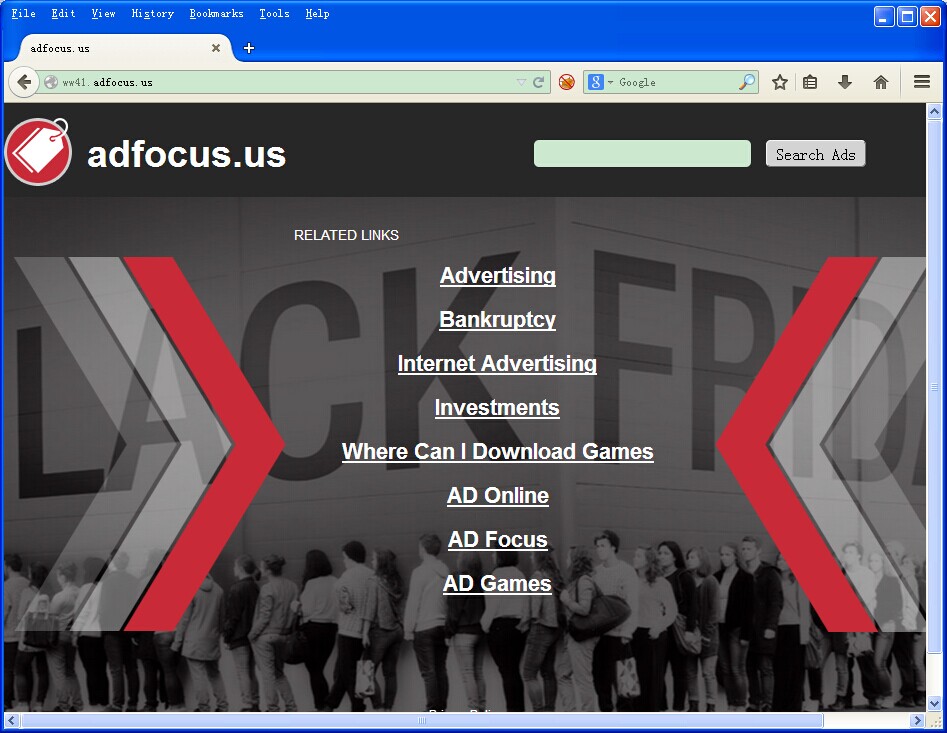 Published on December 1, 2014
A-Secure 2015 Brief Introduction
A-Secure 2015 claims to be an authentic security program that was created to safeguard a user's computer against spyware, malware or other form of PC infections. But, the truth is, A-Secure 2015 is only one type of Internet fraud that belongs to the category of rogue security software or fake antivirus application, capable of resulting a series of damaging activities on the computer that it attacks. More currently, A-Secure 2015 mainly assaults individuals using Windows compatible PCs that are short of high security protection, regardless of Windows 7, XP, Vista or Windows 8. This specific type of rogueware is always looking for system vulnerabilities existing on a user's computer for propagating. Usually, A-Secure 2015 often disguise as a useful piece of program that can be downloaded into machine. While adopting other social engineering tactics, A-Secure 2015 may also permeate onto a user's computer through corrupted advertisements, phising emails, and social websites that has been compromised.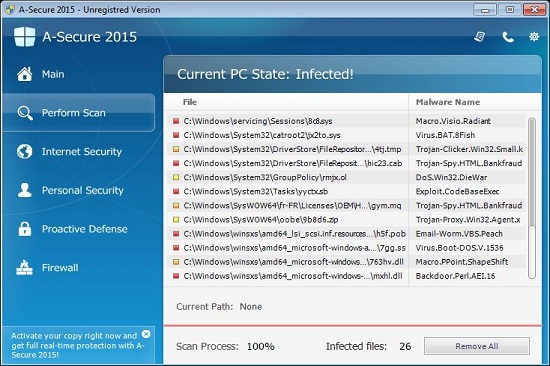 Published on November 28, 2014