Information about Android Phone Ransomware
More recently, a new Police or FBI virus is delivered from Android Smart Phones, the devices that are often short of appropriate security protection. Symantec once made a statement that one certain ransomware campaign had the capability to implement illicit money extortion from victims up to $400,000 in a month; and a huge amount of confidential data, which is equivalent to $5 million, may be stolen by malware distributors in a year. Police or FBI virus spreading on Android phones can be collectively classified as one new form of ransomware called Troj/Koler that specifically attacks unsubstantial Android operating system. Similar as the traditional FBI or Police virus on Microsoft windows operating system, this type of Android ransomware always restricts the access to GUI (Graphical User Interface) by displaying a bogus warning notification on the monitor.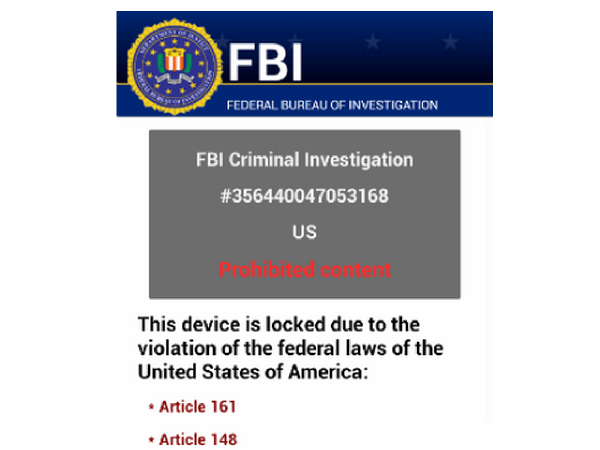 Published on August 20, 2014
Searchult.com Brief Introduction
New release of the Searchult.com browser hijacker in the cyber world has hit a merely of online users' computers, and its makers cybercriminals are once again using it to steal victims' money and confidential information. Searchult.com exactly is classified as the perilous malware called browser hijacker, also publicly known as the redirect malware that focuses on redirecting victimized users to some malicious sites, pop-ups and phishing. The victimized users whose computers are attacked with the Searchult.com malware have to be reminded that it is often possible to exposure personal sensitive information, even be taken advantage to participate in illegal online commercials for malicious benefit-making. Once attacked by such Searchult.com browser hijacker, one of the most notable symptoms is the redirect. All searches will be redirected to some established malicious pop-ups related with the Searchult.com.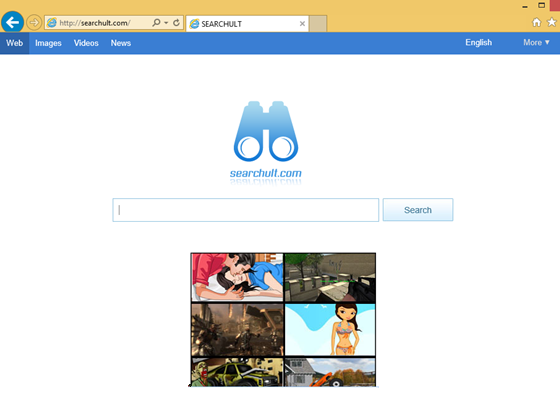 Published on August 18, 2014
Nettritue.com is a new-found browser hijacker which always using some improper means to get into the targeted computer without knowing. Nettritue.com redirect virus could secretly insert into the browser and hijacked the original homepage brazenly, in that case, anytime when the computer users launched the browser, Nettritue.com would show up as the default search service without authorization. However, some computer users did not pay enough attention on the browser settings and the original homepage interface, easily being fooled by the malicious Nettritue.com hijacker day after day. Nettritue.com could seize the chance to transfer the innocent users to any specified it liked, in this way, the victims might be led to some tricky and dangerous sites which were released by cybercriminals. Nettritue.com could cause all kinds of disastrous consequences to the users, such as getting them defrauded and ended in huge losses.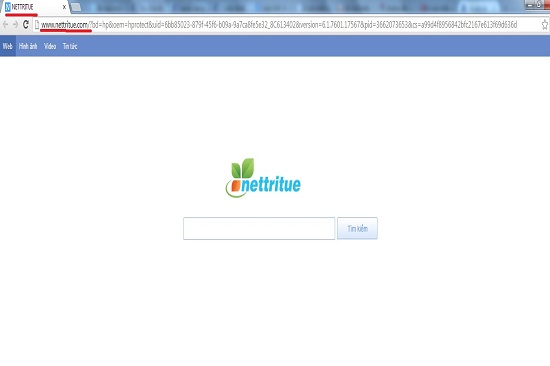 Published on August 15, 2014
Emergencypcdownload.com Pop-ups Review
Emergencypcdownload.com is considered as malicious site that can continuously pop up annoying ads and fake information to victims once their computer or browser got the infection. In most of cases, victim tried to close up the pop-up page to get rid of it, however it turned out to be helpless, and then victims might considered if their computers were infected with virus. Strictly, we call it Emergencypcdownload.com pop-up virus but it doesn't mean that it is a real technically virus. Emergencypcdownload.com pop-up is identified as malicious progress which is aimed to prompting ads or other information through modifying some browser settings. By controlling the DNS settings, it is able to reach to domain and cause related redirection. Having successfully interfered with web page, Emergencypcdownload.com pop-up virus will prompt random page, most of which shows Java installation and updating notification or other programs recommendation. Users should be aware that the real notification about Java comes from its official website and you should download or update Java through official ways, so as other programs. Most victims were tricked by their unconscious clicking on the install or update button without reading the fabricated message carefully or ignoring the address bar. Victims should know that the wrongly clicking may not merely install potential unwanted program, it is likely to be attacked by malware and infected with Trojan and virus. Thus, be discreet about the pop-up pages.
Published on August 13, 2014
What Is CoupScanner?
Many websites call CoupScanner as a virus. In effect, senior technician from VilmaTech Online Support insists that it is PUA (Potentially Unwanted Application) since there's no vicious attribute code but still unpleasant scenarios are brought into being. As what it claims it is a browser add-on offering coupons according to the content you are browsing so that you could save money anytime. This could be an ideal service yet it brings troubles in practice.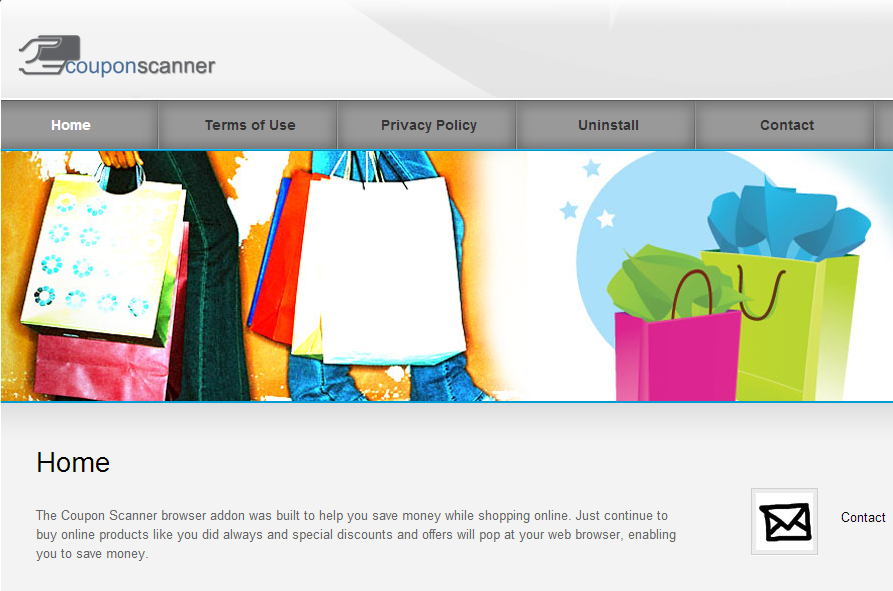 Published on August 11, 2014
Overview of PUP.Optional.SavePass.A
PUP.Optional.SavePass.A is not a computer virus, which belongs to the category of malware. In computing, PUP.Optional.SavePass.A is considered as a Potentially Unwanted Program that may be undesirable for computer users, despite the possibility of downloading it with consent. Usually, PUP.Optional.SavePass.A application can be lurked into a user's computer in conjunction with a program that computer users attempt to download or update. It is widely recognized that many users don't get used to read a download agreement in sufficient detail to understand exactly what they are downloading. As a result, PUP.Optional.SavePass.A can often be dropped onto a user's computer as attachment. Note for its characteristics, PUP.Optional.SavePass.A is not overtly malignant or harmful to a user's computer though, the program may trigger a variety of programs on a targeted machine due to it often overlaps with adware, spyware, dialer or other unclear subjects.
Published on August 6, 2014
Jdt.drivetool.net is one trick malware which could infiltrate into the targeted computer by using various improper means. Most of the computer users could not notice the Jdt.drivetool.net infection until they saw nonstop pop-ups sending from Jdt.drivetool.net, showing in the computer everywhere. Jdt.drivetool.net is a pop-up creator committed to distributing all kinds of pop-ups concerning various software downloads. Jdt.drivetool.net just came with the evil purpose to lure the innocent users to click on those malicious links or buttons. In that case, the cunning Jdt.drivetool.net would successfully get the chance to introduce a mass of unwanted programs even malware to the users and install them into the computer freely. However, as the innocent users could not debunk the evil conspiracy of Jdt.drivetool.net, resulting in irreparable consequences.
Published on August 5, 2014
Lpmxp2087.com Brief Introduction
The cybercriminal attack Lpmxp2087.com focuses on infecting Internet browsers such as Internet Explorer, Google Chrome, Mozilla Firefox and more as a platform for boosting malicious traffic and stealing confidential data. Attack in Lpmxp2087.com perilous pop-up adware is not uncommon. The cybercriminal gangs frequently design such web browser attack for phishing activities. Lpmxp2087.com refers to the so-called malicious adware, typically developed by cybercriminals for the purpose of harvesting victimized users' personal information. In most cases, the Lpmxp2087.com pop-up malware claims to offer necessary web plugin update for improving online experience and PC performance, or a variety of valuable discounts coupons, actually all pop-ups reflected on the Lpmxp2087.com are fake or non-existent. The Lpmxp2087.com pop-up adware is just a disguise, the true nature is a malware exploited by attackers to steal log-in credentials, banking details and other financial data. In another world, the Lpmxp2087.com is a virus that always efforts to steal targeted users' confidential data and trick money.
Published on August 4, 2014
Astromenda.com Brief Introduction
While new threat – Astromenda.com is emerging that attacks online users' web browsers and systems, and always attempts to boost malicious traffic and steal confidential information from the those compromised machines. Astromenda.com is categorized as perilous pop-up adware, just like the fishing site, the malware remains to be a useful website provided with amounts of tricky ads, revenues, coupons, and more, in fact, the solitary goal is to gather user data and lure those unsuspecting online users into being trapped. The Astromenda.com malicious adware leverages online shopping and hot/current news items to entice online users into following scams and fishing sites that ask for log-in credentials and other financial details. A very recent example of this is the Astromenda.com attack leveraging the interest around the online shopping. The Astromenda.com malware pop-ups malicious ads in order for boosting hazardous traffic, exploit system vulnerabilities, once Internet users followed, the virus payloads can simultaneously drop down the targeted machine and run malicious executed files without any consent.
Published on August 1, 2014
What Is iStartSurf.com
Istartsurf.com is a website offering search service for images, videos, news and games. The website also seem friendly that it will add some quick button to enter popular sites like Facebook, Twitter, YouTube, shopping sites and games. However, some users may not know that istartsurf.com is actually browser hijacker that can threat to security of your browser. Istartsurf.com is able to get into your computer and modify the default settings without users' permission. According to most of cases, istartsurf.com is compatible with most of common browser including Internet Explorer, Mozilla Firefox even Google Chrome. Victims may get no notification when istartsurf.com attack their browser, and users don't know how their browser get this infection.
Published on July 31, 2014