What's ESET?
Published on July 11, 2018
ESET (Enjoy Safer Technology) has 30 years of elite cyber protection. ESET is trusted by businesses throughout the world. From small business to enterprise operation, companies are in safe hands with ESET. ESET antivirus provides diagnostics and optimization which will get your computer or device running smoothly with optimization to enhance speed and efficiency. It is fast and easy for ESET to get rid of malware while improving the security of your identity and digital information. An ESET support expert takes control of your device remotely, and then do a system scam and diagnostics identify any malware infection or need for optimization. With ESET, all malware is removed and device is fully optimized.
ESET has network attack protection which protecting against vulnerabilities for which a patch has not yet been releases or deployed. ESET new detection technology exploit blocker can strengthen protection against targeted attacks and previously unknown exploits. ESET Botnet protection protects against infiltration by botnet malware – preventing spam and network attacks. In a word, ESET is a world-class antivirus and antispyware. It can strongly eliminate all types of threats, including viruses, rookits, worms, and spyware with optional cloud malware protection system.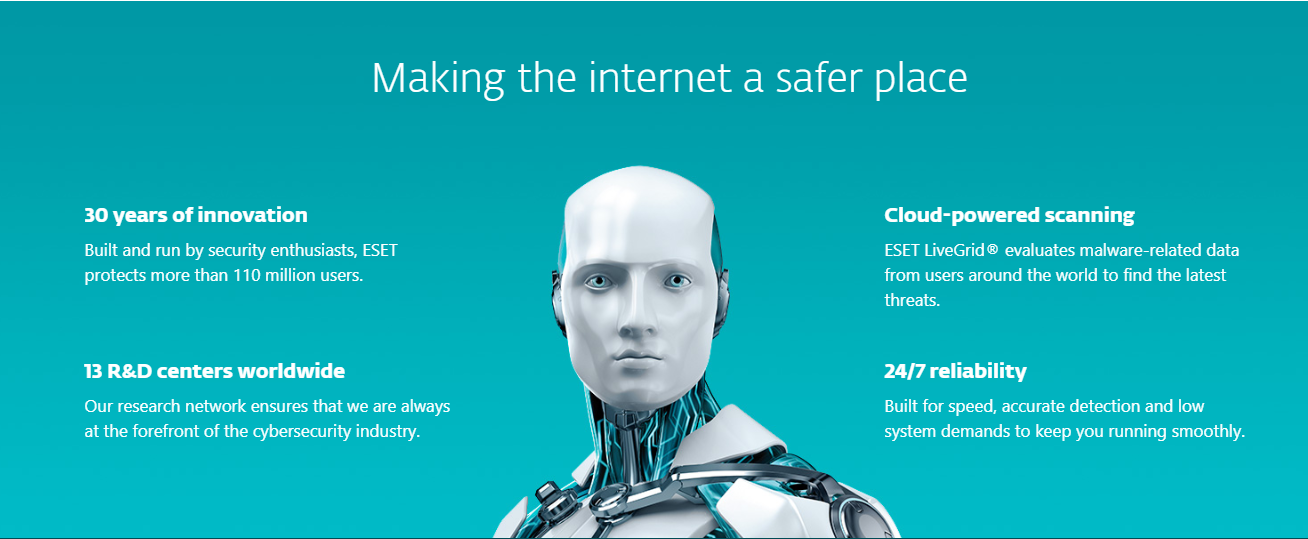 Get this Deal Now