[Uninstall] CoupScanner Delivers Ads and Cannot Remove Easily, How to
What Is CoupScanner?
Many websites call CoupScanner as a virus. In effect, senior technician from VilmaTech Online Support insists that it is PUA (Potentially Unwanted Application) since there's no vicious attribute code but still unpleasant scenarios are brought into being. As what it claims it is a browser add-on offering coupons according to the content you are browsing so that you could save money anytime. This could be an ideal service yet it brings troubles in practice.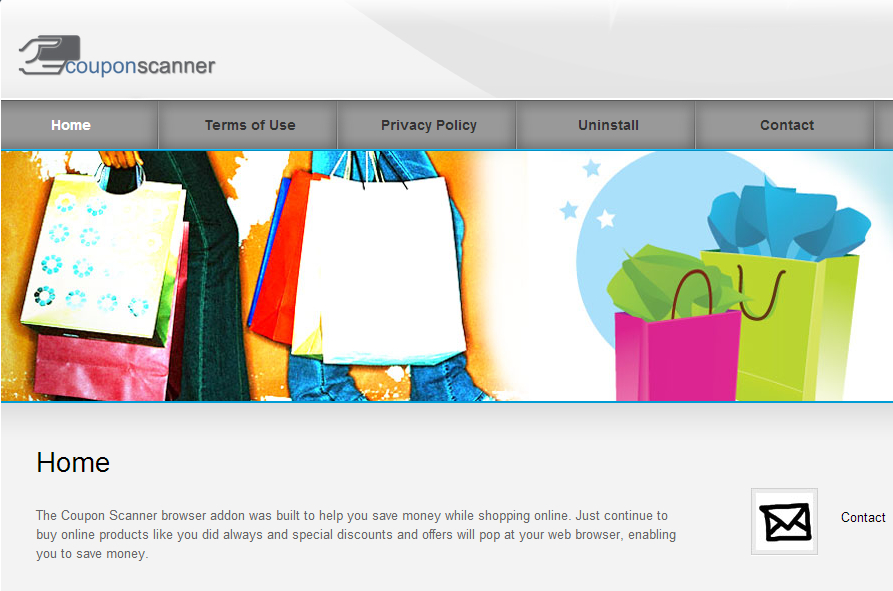 CoupScanner's Troublesome Behaviors
CoupScanner delivers coupons wherever you go online and will not stop to ruin surfing experience.
More ads will pop up such as jlp.divpre.net, jdt.drivetool.net and the like to slow down the page-loading speed.
CoupScanner cannot be easily deleted by Remove/Uninstall Program function.
CPU is detected to be unstable and consumed considerably sometimes.
Hidden Dangers by CoupScanner
PC users usually don't take the slowness seriously. As a matter of fact, the slowness is a powerful catalyst to make your precious machine become much more susceptible to infections. With more ads popping up and the cache accumulating, the internal recourse will be taken up and even some resource will be extracted from pivotal parts of a system to maintain normal operation. As a result, the ability in the prevention of infections can be weakened down. This well explains why old machines are more likely to get infected.
Besides, there are some ads from unknown sites incurred after the installation of CoupScanner add-on apart from the coupons, which implies that the add-on also collects sales leads for dubious sites. This could increase the probability of getting attack by virus as bugs can be easily found on dubious sites!
As a browser add-on, BHO computing technique is absolutely employed so as to deliver its functions at the right times. It can also be taken advantage by infections to overwrite memory modules for configuration modifications and to record online whereabouts. Therefore, removing CoupScanner is highly recommended. If you want coupon, just "Google" it. Below is the removal thread to follow up. In the event that you are at loss, start a live chat window here to contact VilmaTech Online Support and you'll get professional help right away.

How Do I Uninstall CoupScanner and Its Ads?
One. Remove CoupScanner addon from browser settings.
Internet Explorer
Click on Tools button to access "Manage add-ons".
Please then inspect 'Toolbars and Extensions', 'Search Providers' respectively to dig out CoupScanner.
Right click on it to select "Remove"/"Uninstall".


Mozilla Firefox
Hit on Tools menu at the left upper corner to access "Options".
Please then inspect 'Add-ons' and 'plugins' to dig out CoupScanner addon.
Use 'Never Activate' button to remove it.


Google Chrome
Access "Tools" by hitting on the spanner icon.
Please then inspect 'Extensions' to locate CoupScanner addon.
Hit on the dustbin icon next to it.


Opera
Hit on Opera menu to access Extensions option.
Enter into Manage Extensions and remove CoupScanner addon with "Uninstall" button.



Two. Enable pop-up blocker to stop ads.
Internet Explorer
Access Tools menu to select Options.
Tap Privacy tab to check "Block pop-ups" option under pop-up Blocker section.


Mozilla Firefox
Access Tools to select Options.
Under the "Content" tab please tick "Block pop-ups windows" (tip: please check rule CoupScanner out of the "Exceptions").


Google Chrome
Access Options from Tools menu.
Tap "Under the Hood" tab and enable a new window by pressing on "Content Settings".
Please then choose "Pop-ups" on the left pane and tick "Block pop-ups windows" (tip: please check rule CoupScanner out of the "Exceptions").


Opera
Unfold Opera's menu to select "settings" for "Preference".
Tap General tab and locate "Pop-up" section where we should tick "Block Unwanted Pop-ups" and hit OK button.



Three. Disable the service with "Path to Executable" pointing to couponscanner.
Windows7/vista/XP
Use Win+R key combination to get Run box.
Put in "services.msc" and hit Enter key will bring us to system service window.
Check "path to executable" of the enabled services one by one and disable the ones with the path directing to couponscanner.


Windows 8
Access Administrative Tools from Windows Explorer.
Double click on Services icon before checking "path to executable" of the enabled services one by one.
Disable the ones with the path directing to couponscanner.
Why CoupScanner Delivers Endless Ads?
What CoupScanner largely delivers are coupons not excluding other ads. By doing so, it manages to generate huge traffic. With it, many more advertisers/online operators will be attracted to pay for promotions. This is how it makes money by offering service.

How CoupScanner Spreads?
Some install CoupScanner themselves while some get it from nowhere. Actually, this add-on spreads via drive-by download. Many people are so used to clicking "Next" when installing programs they are planning without paying attention to the additional options.

Defragment for Complete CoupScanner Removal
The more ads keep popping up on a computer, the more cache, data files and other unknown items will be stored up to impose adverse impact on the system security as well as the overall PC performance. It is time consuming to remove all of them since they are usually scattered here and there. Here's the video to show how. Should you still have questions, please get instant assistance by contacting VilmaTech Online Support.