Servers Upgrade Coming to VyprVPN Soon!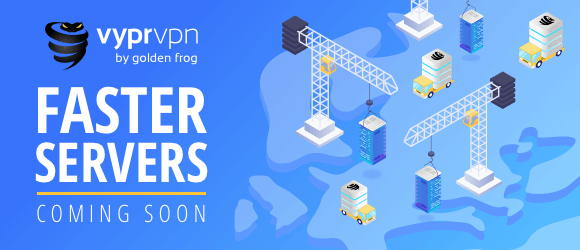 Our approach is unique in the VPN industry – we own, engineer and manage our VPN servers so we can deliver fast and reliable connections. Over the past few months we have made a massive investment upgrading our VPN servers and architecture.
What this means for our users: Increased Speeds, Better Connections, and State of the Art Server Security
As we complete the upgrade later this week, some of the users who are connected at the time of the deployment may experience a brief disconnect as the new servers go live. Users who enabled the Automatic Reconnect feature should not face any issues.
Our upgrade will cover the below European servers: