How to Remove Saving Collector Virus, Remove Saving Collector Adware
About Saving Collector
Saving Collector is designed as a browser add-on that is able to display various promotion information to users. However, most of users are confused that they didn't installed this program, and how it entered their computer and interrupt their web surfing when they are browsing a website. In fact, saving collector is not a virus but adware that is able to infect with any common browser regardless Internet Explorer, Mozilla Firefox, Google Chrome or more. Though some users may have download this from its official website for curiosity without awareness, other victim browsers may get Saving Collector adware infection via users' drive-by-download. Saving Collector can be bundled with free applications from third party or embedded into shareware that users download and install target programs without noticing the tems and policy. However, in most of time, Saving Collector can sneak into infected computer easily with no consent. Besides that, Saving Collector can be distributed by malware like browser hijacker, exploit kit, backdoor Trojan, virus, spyware and spam emails. Thus, users need to be more careless when web browsing and never try to open a website containing illegal contents.


To be annoyed, Saving Collector acts like stick gum that is tough to clean. Browsers are always hit in a sudden when users find that there are so many pop-up window in the webpage, and most of them are commercial ads. Actually, Saving Collector get profits by displaying the plenty of pop-ups and earn money through the pay-per-click system. However, Saving Collector will not be responsible to the security and reality of the showing information. In addition, user may suffer from unwanted redirection once you click any pop-ups. Even though Saving Collector is not as malicious as Trojan, worm, ransomware or virus, it is still dangerous for it may contain malicious tracing cookies that can collect your personal data and online surfing history so that it can give your related coupon, discounts and other attracting promotion information. That's why we don't suggest users to keep this potential unwanted program in computer any long.
How to Remove Saving Collector
Step One:
Access to Control Panel, and then choose "uninstall a program". Select Saving Collector and other suspicious bundled programs. Click Uninstall button to remove them. And click Yes when pop-up window ask if you want to uninstall the programs.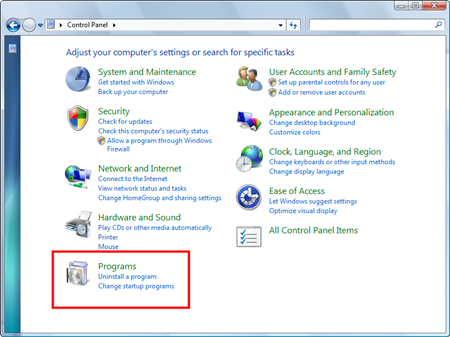 Step Two:
IE:
Open Tools menu and choose Mange Add-ons. Choose Toolbars and Extensions, and select Saving Collector and right click to choose Disable.



Choose Internet Options in Tools menu and choose Advanced to click Reset button. And then click Reset in pop-up window.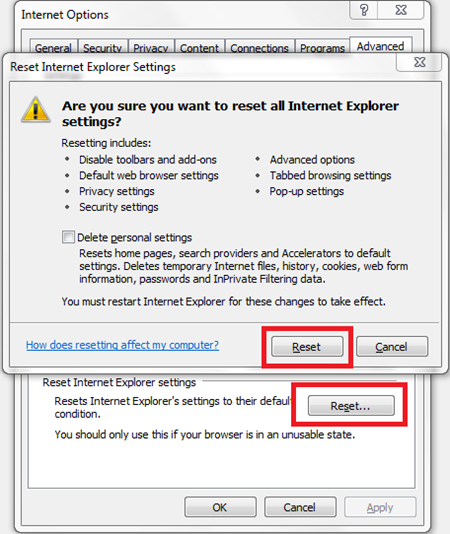 Firefox:
Click Firefox button and choose Add-on and then choose Extensions. Select Saving Collector and choose Remove.



Open Firefox menu and choose Help and then Troubleshooting Information. Click on Reset Firefox and then again in pop-up window.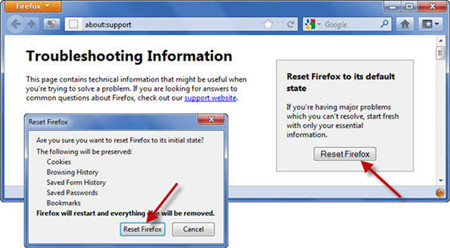 Chrome:
Open Chrome menu and choose Extensions. Select Saving Collector and click on can image to remove.



Then, click on Settings tab and choose Reset Browser Settings. Check the items and click on Reset button.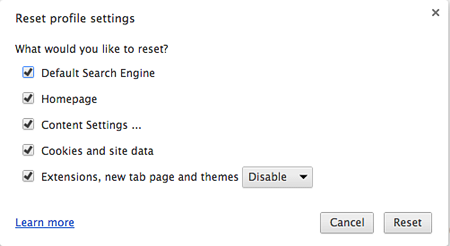 Step Three:
Open Start menu and type "regedit" in search blank to open Registry Editor. Navigate the HKEY and delete subkeys related to Saving Collector, and restart computer.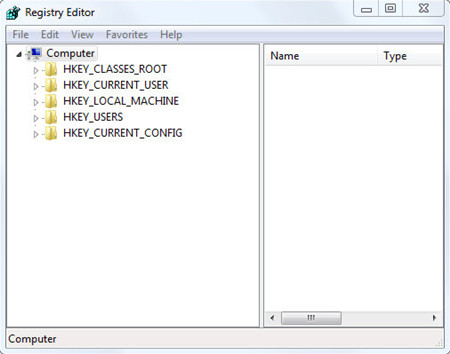 Conclusion
Saving Collector is classified as adware that is able to enter users' computer without any permission. Saving Collector advertise it is helpful to collect the most of coupon and discounts, so some users may be attracted to download this program without deep thinking. However, Saving Collector may be a trouble and threat to your computer for it is exactly adware making profits by the ads clicking. Saving Collector may do harm to some of your default setting of browser and lessen the browser security to defense against other cyber threats. The annoying Saving Collector is of no help to finding your coupon information but mess up your browsing but giving unrelated ads. And it is able to access to your recent searching keywords and your data, trying to utilize unethical tools to get your information. The best way is to uninstall Saving Collector and remove all its leftover completely. Follow manual removal instruction of VilmaTech Online Experts, and you can chat with the professional technicians in any time you are free. Nowadays, how to get more useful and efficient shopping information online seems more important to online shopping. Nevertheless, users should not be careless about various shopping applications from third party and should keep an eye on the programs you are not familiar with.