How to Remove Power Worm Ransomware Quickly and Completely
Power Worm Ransomware Description
Power Worm Ransomware has been the most destructive ransomware so far, once Internet users become attacked by it, all their confidential files and data could be completely damaged and victims won't have any chance to recover their files. The reason is the Power Worm Ransomware comes designed with an error coding on the end of the encryption. By definition, the Power Worm Ransomware is sorted as a PowerShell-based virus, which is able to take advantage of the Windows PowerShell to drop down malicious traffics and complete a malicious malware distribution without any consent. Just similar to the DecryptorMax Ransomware, the solitary goal of attackers distributing such ransomware is to trick money from those innocent victimized users, However, the difference is that the Power Worm Ransomware actually is a badly implemented program, victimized users infected with the virus won't be offered with the decryption key. That is to say the Power Worm Ransomware will lock away data forever, it is not able to recover files anymore.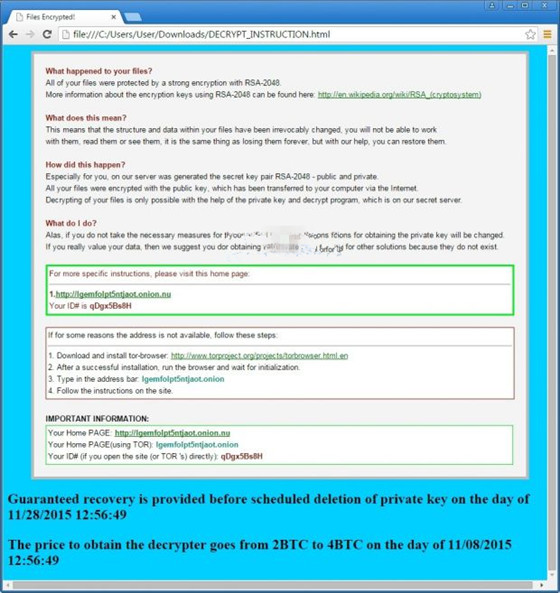 If you are facing such malicious Power Worm Ransomware, it doesn't work to try to pay a fine to recover your files. This new version Power Worm Ransomware isn't able to recover any data when victims have paid a substantial fee. If you want to reduce the damage to the minimum, the only way is to remove the Power Worm Ransomware virus completely and restore all your data and personal files for backup. As seen on the virus blocked interface, Power Worm Ransomware pops-up a series of warnings to inform victimized users their computers are attacked, and informs the reason, consequences, and useless rescue methods. While, if you are one of those innocent victims, refuse to follow any steps reflected on the virus page, otherwise you'll have to get deeper in. In an nutshell, the Power Worm Ransomware is more ruthless than any malware ever. It is highly recommended of victimized users getting rid of such Power Worm Ransomware from the infectious computer as quick as possible.
Note: If you need professional help to remove the Power Worm Ransomware completely, you can Live Chat with VilmaTech 24/7 Online Services now.

How to Remove Power Worm Ransomware from Infectious Computer
Step 1: Safe Mode
If the Power Worm Ransomware makes the victimized machine abnormally worked and you can't enable programs there, you can reboot the victimized machine with safe mode with networking.
For Windows 7, Windows XP, Windows Vista
1. Totally shut down the infected computer.
2. Press Power button to boot up the infected computer, but before Windows launches (after skipping the first interface), you have to hit F8 key to reveal out Windows Advanced Options.
3. Next Window says safe mode, safe mode with networking, safe mode with command prompt, etc. Highlight safe mode with networking by pressing Up-Down keys and hit Enter key. Wait for a moment, Windows is loading files to the desktop.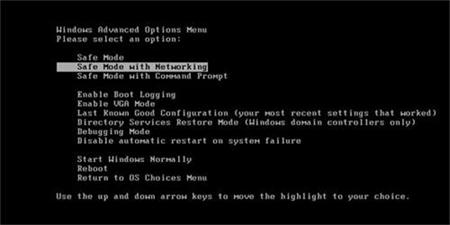 For Window 8 Users
1. Reach the desktop
2. Press the Ctrl+ Alt+ Del key, it will bring you to the Switch User interface.
3. Tap the "Shift" key on the keyboard by your left hand, click on "Shut down" button. Click on Restart option. In the 'Choose an Option' screen, you need select "Troubleshoot."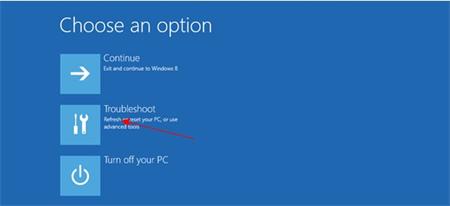 4. Click on 'Advanced Options', and in the following window you need choose "Startup setting."
5. Choose "restart." Press F5/5 key to highlight Safe Mode with networking option, hit enter key.
Step 2: Windows Task Manager
End the Power Worm Ransomware process. Press Ctrl+ Esc+ Shift or Ctrl+ Alt+ Del to open Windows Task Manager. Scroll down and locate at random Power Worm Ransomware virus file and click on it. You last need click the End Process button.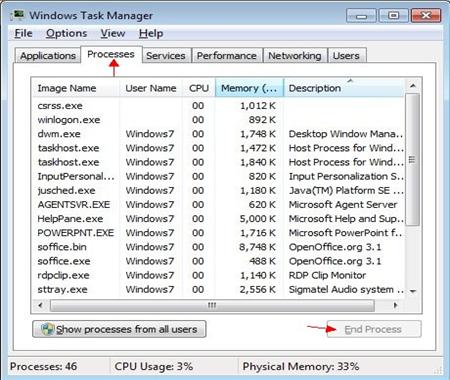 Step 3: Show Power Worm Ransomware hidden virus files
Delete Power Worm Ransomware files from Local disk.
1. Click on Start button. Click "Control Panel." And click on Appearance and Personalization.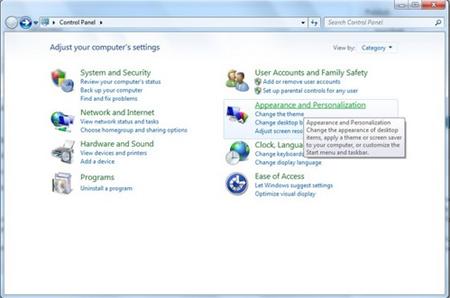 2. Double click on Files and Folder Option.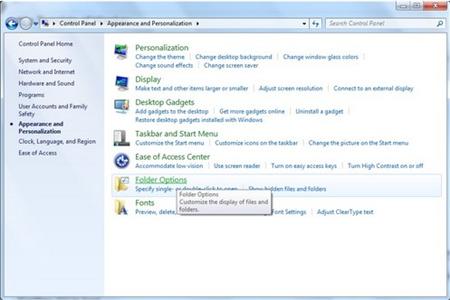 3. Select View tab. Check "Show hidden files, folders and drives." Uncheck "Hide protected operating system files (Recommended). Then click ok to finish the changes.
4. Open Local disk, and remove Power Worm Ransomware files.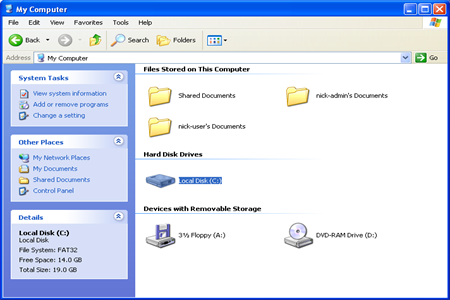 %AppData%\Protector-[rnd].exe
%AppData%\Inspector-[rnd].exe
Step 3: Delete virus registry entries
Delete the Power Worm Ransomware registry entries.
1. Press Windows+ R key to reveal out Run box. Type regedit in Run window and click Ok.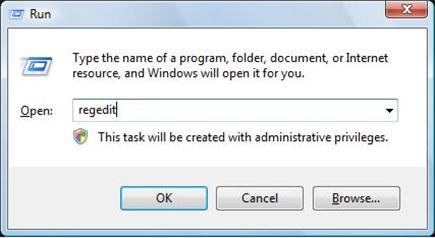 2. In the Registry Editor window, you need navigate to the below path. You then need to find out "Shell" and right click on it. Click on Modify.
3. The default value data is Explorer.exe If you see something else written in this window, remove it and type in Explorer.exe.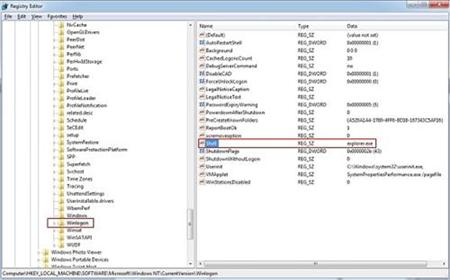 HKEY_LOCAL_MACHINE\SOFTWARE\Microsoft\Windows NT\CurrentVersion\Winlogon\
4. Now delete Power Worm Ransomware registry entries, you can refer to the below registry entries.
HKEY_CURRENT_USER\SOFTWARE\Microsoft\Windows\CurrentVersion\Run\[random].exe
HKEY_LOCAL_MACHINE\SOFTWARE\ Power Worm Ransomware
HKEY_CURRENT_USER \Software\Microsoft\Windows\CurrentVersion\Policies\System 'DisableRegistryTools' = 0
HKEY_LOCAL_MACHINE \SOFTWARE\Microsoft\Windows\CurrentVersion\policies\system 'EnableLUA' = 0
Step E: Reboot with regular mode
You need reboot the infectious computer with regular mode to active thePower Worm Ransomware removal.
Conclusion
Power Worm Ransomware is recognized as the most malicious ransomware, which is able to entice in targeted machine without any need of permission. Usually, the Power Worm Ransomware is able to finish its tricky distribution through drive-by downloads, including freeware, shareware, web plugins, and a lot of other third-party programs. Power Worm Ransomware is able to hide its existence by being bundled with those freeware, and it can slip into the targeting computer just when users download those potentially unwanted programs. Besides that, spam emails, unknown questionable integrity, risky questionable sources and fishiing site alsoc an be the frequently commonplace targets exploited by attackers to spread virus. If you want to avoid such Power Worm Ransomware attacking your computer again, be careful while you are surfing online, especially take care the several points just mentioned. To remove the Power Worm Ransomware from the infectious computer and avoid further damage, you still can consult further help by live chat with VilmaTech 24/7 Online Experts.