How to Remove Paysafecard Virus from Android Phone, Manually Tips
Paysafecard Virus, is a general name which is used to stand for a series of malware virus. They always utilize illegal methods to lock Android phone or tablet to make some trouble and defraud victims' money. The virus is designed by those cyber criminals who is so tricky to make up a brunch of traps to terrified people and then grab evil profits which they call fine to push Android users to pay. There are lots of other virus demand their fine via Paysafecard Virus. In initial stage, Paysafecard Virus always attack European users, but with connection of the Internet and openness of the Android operating system, it spreads widely out to all over the world. When people confront with it, thinking about its high threat, it is advisable to remove Paysafecard Virus from your android device at once without any hesitation.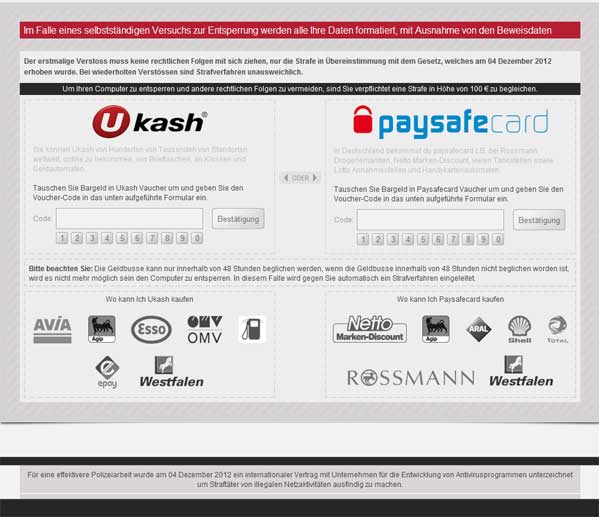 In general, when Paysafecard Virus starts to work, the Android phone or tablet will be locked in seconds without any prelude. Then users would only see something like a warning information. They can not access any setting in the Android device because rogue ware prevents from being removed by anti-virus application. Those changes in seconds, which extremely freaks most people out of thinking. Honestly, most of victims would be at a loss what should do next. It can easily imagine that those confused people are falling into the pitfalls by cyber criminals. Then, looking at that warning, it is written by the formal diction in the name of some official organization. On have to be mentioned, in the warning, the victims are accused of many illegal actions like: the breach of copyright, the use of unauthorized or prohibited apps and watching child porn videos. Of course, these accuses are all made by the virus designers. What they are listed to is to make people be afraid. See, some of the information we catch from the warning, are useless and meaningless. Therefore, people are needn't to read those fake information and just remove Paysafecard Virus from infected Android phone or tablet immediately. If there are some troubles in the progress of removal, people can contact our VilmaTech experts to give you some professional help.

But unfortunately, in reality, there are still a sum of people who can not make out the lies and lose money. Except the accuses, there is a payment information which is used to ask infected devices users to pay the fine. Worse still, it urge people to finish the payment like that if you can not pay the fine within the time required, your phone would never be recovered. Most people see this sentence are frighten to pay the money because they want to save their devices. However, things would not turn well when they pay that fine as required. At that time, they finally realize that they have fallen into the pitfall by those hackers. With the infected device still being locked, they have another financial loss. From experts, if people can not distinguish the words, they should do nothing but just search ways to remove Paysafecard Virus from the infected device. Anyway, if you judge your device is infected on virus, don't believe any word of pop-up warning but go forward to the professional removal instructions. Removing Paysafecard Virus is, the faster, the better. As many uncertain factors, the locked phone is under the high risk of which is attacked by other virus and the personal information may be exposed. Do not waste any time for meaningless afraid and seize the time to save your infected devices.
Here is the technical removal instructions for people to follow in the emergency:
Step 1. Reboot your Android phone into "safe mode"
Hold the power button until there is a pop-up menu.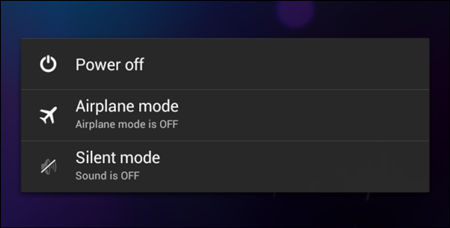 Keep pressing "power off" several seconds until there is a confirmation to ask you if you want your device to reboot into "safe mode".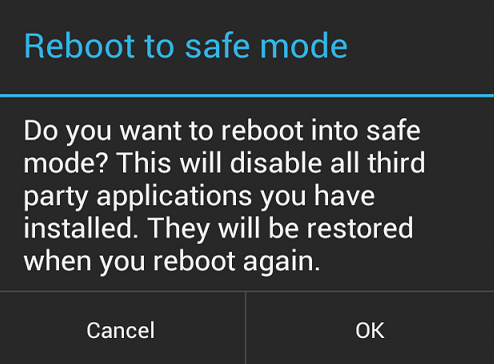 Choose "OK" to continue.
Step 2. Remove Paysafecard Virus related application
In the main menu, find "settings", then choose "manage applications".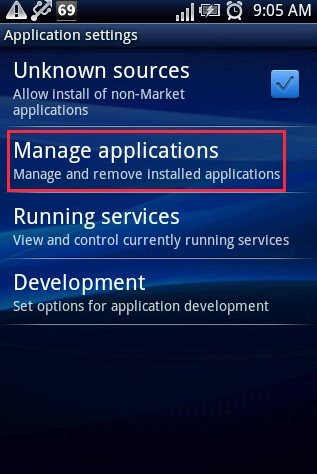 Uninstall the related application.
Step 3. Remove Paysafecard Virus related files
Find out files option in the main menu.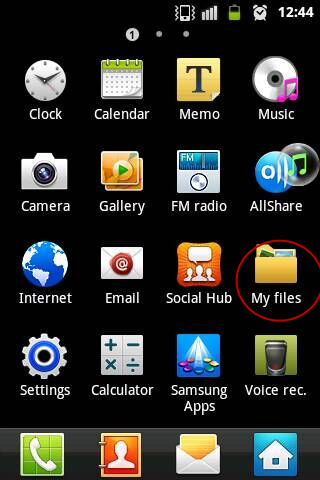 Select all the remaining files in the phone and then delete them.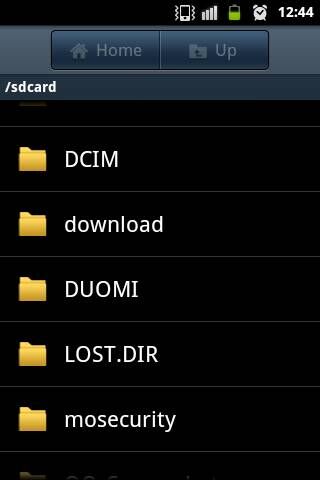 Reboot the phone.
Paysafecard Virus is widely used by cyber criminals to make illegal profits now. Because of the open Internet, people are under the high threat of being infected Paysafecard Virus. So before learning how to remove it, people should try to develop a good habit of using the Internet. Hackers are so tricky to insert virus, no just Paysafecard Virus, into app, ad links or even email attachment. It should reject to download the app from unknown or unofficial source. As for the links, do not click any unfamiliar link when surfing the Internet. Email attachment is the same act to deal with. To keep good performance of digital device, there should be carefulness and cautiousness to use the Internet resource. By the way, VilmaTech experts are always here to support you. If there is any question, feel free to have a live chat with them to get a professional answer.