Remove NSA Virus on Android Phone, Blocked Phone Unlock Tips
NSA Virus, also called National Security Agency Virus, is able to lock you out of your Android phone/tablet in a sudden. It is a lock screen virus which is designed by cyber criminals to cause others trouble. If there is notification of "Your phone has been locked", in the name of NSA, you can suspect that your Android phone has infected by NSA Virus. Originally, NSA Virus aimed at PC. But now, smart phone, especially with Android system, is popular with ordinary people. Then NSA Virus gets started to not only focus on computers but only finds some mobile phone targets. Once the Android devices have NSA Virus infections, the only we should do is to remove NSA Virus from blocked phone as soon as possible.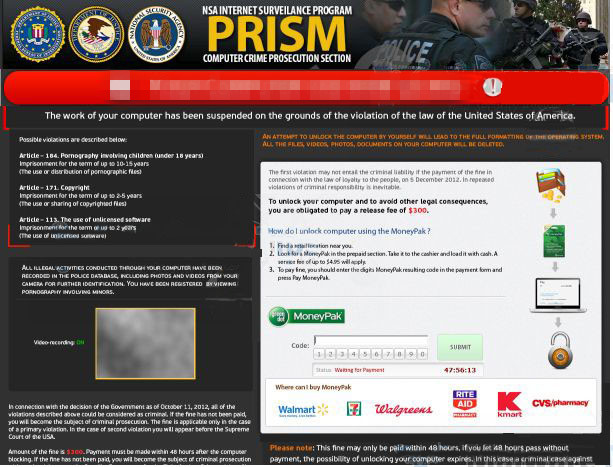 In general, NSA Virus distributes through several methods, malicious websites, or legitimate websites that have been hacked. Virus designers are so tricky to insert NSA Virus into those unknown applications. Once they have installed on the targeted Android devices, the NSA Virus will infect the phone/tablet immediately. In addition, attachments added in emails should be cautious to click. In a word, Android phone users must be more careful to use their devices. But even if there are so unfortunately to be infected by NSA Virus, it is not necessary to act so nervously. NSA Virus can be manually remove from your Android devices. Or if there is any trouble in the progress of removal NSA Virus, feel free to have a live chat with our VilmaTech experts. They are always ready to help you deal with troubles.

In a certain extent, NSA Virus is a rogue virus which accesses to others' personal devices without any permission. With NSA Virus infections, people should take quick reactions not just to save the devices, but also to protect those private information, like password and files, not to be exposed or stolen. Those are in high risks at that time. After infections, terribly, NSA Virus will stop you from accessing system setting to prevent you to using any anti-virus application. What's worse, it is just the first step of those cyber hackers to scare you. With the blocked screen, there comes a pop-up warning, which pretends to come from NSA and accuses the owners of several illegal actions, such as: viewing prohibited pornography, diffusing copyrighted materials, downloading or using unauthorized software. Of course, these accuses are fake, the lies made up by the designers to press inexperienced victims to believe.
What's the ultimate purpose? It comes last but not the least. NSA Virus still has its final beat to hit the victims. In the warning, it has a short-time deadline to urge people to pay a sum of money, called fine. It also terrifies people like that if you are not pay the fine in time, the blocked phone will never be recovered. Most innocent victims are too afraid to keep calm and pay the money. In reality, it is not any use at all, but just an additional financial lost. Why those cyber criminals do things above? They only uses many tricks and traps to defraud your money, to make online profits. Even though you have paid the money, they will not recover your blocked Android device. Because they are hackers to disorder others' Internet life. Don't pay any money for any reason in this situation. Searching the professional instructions to remove NSA Virus on devices is the only right way to save the infected Android phone.
Now, here are some easy tips to help you remove NSA Virus manually:
Step 1. Reboot your Android phone into "safe mode".
Hold the power button until there is a pop-up menu.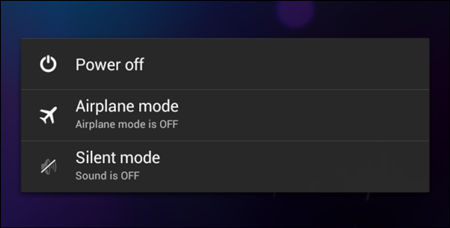 Keep pressing "power off" several seconds until there is a confirmation to ask you if you want your device to reboot into "safe mode".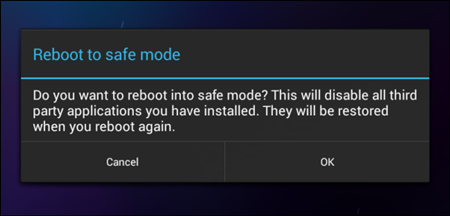 Choose "OK" to continue.
Step 2. Remove NSA Virus related application
In the main menu, find "settings", then choose  "manage applications".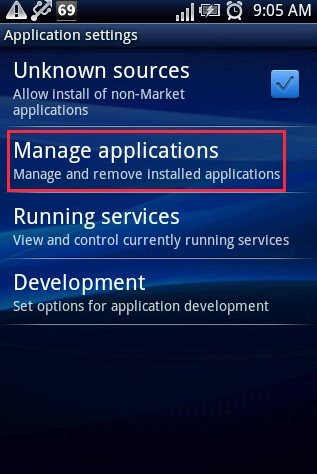 Uninstall the related application.
Step 3. Remove NSA Virus related files
Find out files option in the main menu.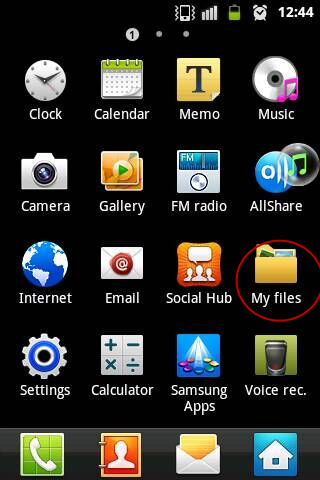 Select all the remaining files in the phone and then delete them.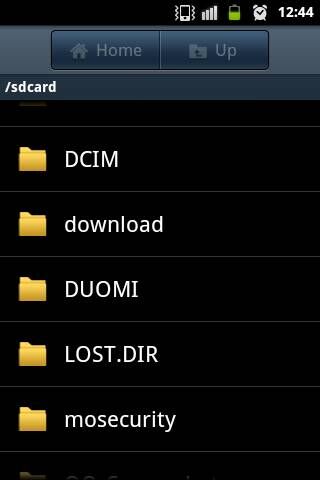 Reboot the phone.
NSA Virus, is a swindle and malicious virus which will cause some troubles to people. It is advisable for all smart phone users or PC users to develop a good habit in using the devices. In reality, in recent time, Android devices is in a high risk to get infected by those virus. Virus designers make up so many traps to wait for their prey. Sometimes they want to defraud your money, or steal information, or just play a big joke. Anyway, people should be keep it in mind, no matter what they say, don' t pay any money for them. In the first moment the phone blocked, searching for some technical help is in a right track to recover the phone, the quicker, the better. If there is still uncertain to remove NSA Virus by yourself, go to VilmaTech and they will give you some favor.