How to Remove NotCompatible Virus on Android Phone, Removal Tips
NotCompatible virus, a dangerous Android devices targeted virus, is also called as the one of the most sophisticated viruses. When it first appeared, an through several versions, NotCompatible virus has changed to be as dreadful as those malware aim at computer. Why does it be so scary? Experts said that the group behind NotCompatible are operating on a different plan related to the typical mobile malware makers. In addition, experts have found that those cyber criminals behind keep rewriting its code, which will make it harder to be defeated. Therefore, most general public once meet this virus would be in a mass because NotCompatible virus, unlike other Android virus, it can be lasted for more than two years. In general, the most frequently, NotCompatible virus uses a drive-by download method, gaining entry into the device when user visits a compromised website. What can be an alert is that people should be cautious to download any unknown app from the Internet to prevent from infection. To remove NotCompatible virus at once is also very significant whenever the Android device owners find something go wrong.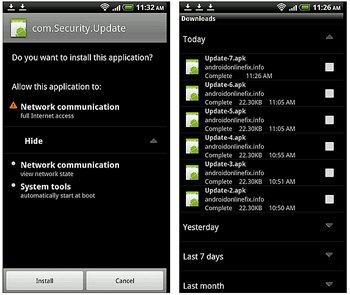 NotCompatible virus operates like a drive by download threat, which gains entry into a device when the Android device users visit an infected website, and proceed to the download package. For their out-of-date scam of "update your system", it is a really old method to ask people to click the link which still works to many innocent people. Once installed on victims' Android device, NotCompatible virus, the malware would not appear to do much to the infected Android device but just give access to what the network it connect to. In order to keep the Android phone or tablet healthy, owners should ignore suspicious emails and some unknown email attachments, pop-ups and text messages that to ask you to update some of your programs. In a word, most of the cases, such messages report about missing some programs, download manager or similar updates and have a link inside them. No matter how trustworthy they look, they aim at the only thing which is to trick you into downloading malicious files. In addition, Android device owners must be update the anti-virus app in time for monitoring the device daily. However, if there is still be unlucky to be infected, feel free to contact our VilmaTech experts to save your Android device.

Once the targeted Android device getting infected by NotCompatible virus, there would be a series of terrible results. In the firstly, the infected phone will be under the speculation of NotCompatible virus. It means that your personal information, financial data and other sensitive information would be in a high risk of exposure. Nobody knows when, where and how does it be exposed. Then, once NotCompatible virus enters system, it may connects the phone into a botnet, which is that a group of infected devices that are set to operate according to hackers' needs. It is no doubt that NotCompatible virus infected would cause money loss. Besides, hackers may use the account to buy some popular events ticket in bulk. Therefore, the infected phone is capable to be a scam tool. Other people may receive the spams from you. Or your phone would be used to attack other blogs. In a word, all of these sound to be extremely crazy and scary. The victims should learn to remove NotCompatible virus at once, taking actions without any hesitation. Do not display the loophole to let cyber criminals to take into use.
Here are some technical instructions for NotCompatible virus removal manually. It is advisable to catch it in advanced.
Step 1. Reboot your Android phone into "safe mode"
Hold the power button until there is a pop-up menu.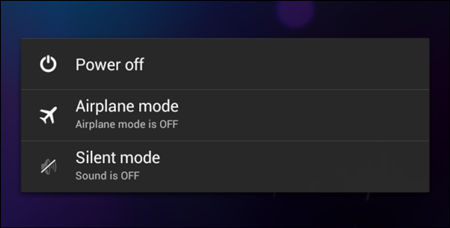 Keep pressing "power off"several seconds until there is a confirmation to ask you if you want your device to reboot into "safe mode".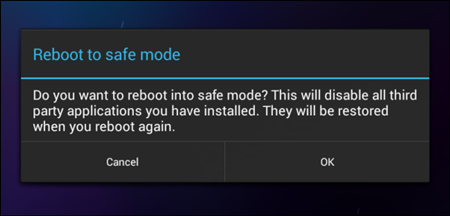 Choose "OK" to continue.
Step 2. Remove NotCompatible virus related application
In the main menu, find "settings", then choose "manage applications".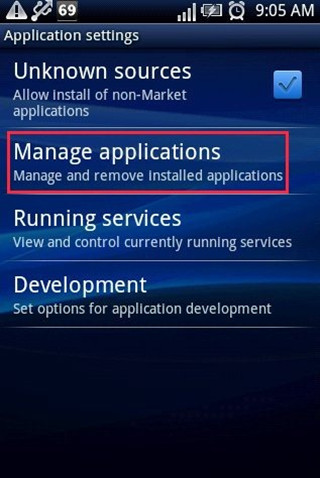 Uninstall the related application.
Step 3. Remove NotCompatible virus related files
Find out files option in the main menu.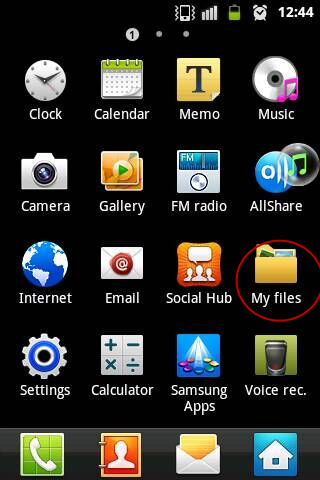 Select all the remaining files in the phone and then delete them.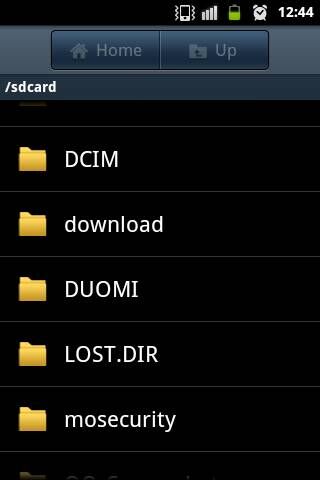 Reboot the phone.
NotCompatible virus, is so horrible to make big trouble for Android devices and the owners. Nowadays, smart phone becomes one of the most essential parts in our daily life. So more and more criminals intend to make illegal profits from it. It is the time for people to focus on how to use smart phone in a safe way, as Android operating system is open for everyone to release application. The widespread of various Android virus calls for people to develop a good habit of surfing the Internet by phone instead of updating anti-virus application only. Keep cautious mind always can be helpful. If still be infected by the virus, owners must take correct instructions to recover the infected device at once. When there is some trouble to remove the virus, people can have a live chat with our VilmaTech experts who will try their best to help you recover your device as much as they can.