Remove ICSPA Virus on Android Phone, Android Lock Scam Removal
ICSPA Virus stands for International Cyber Security Protection Alliance Virus, which is a lock screen virus to annoy many Android phone users.For ICSPA Virus, which is categorized as a malware, it locks Android devices to prevent users from accessing any settings and make some troubles. On the other hand, it is also a ransomware. With ICSPA Virus infected, victims are always asked for a sum of fine to unlock their devices. Of course, such a fine is so fake that it will not be trusted. If your Android devices are locked suddenly and ask you to pay a fine, you may suspect that your Android phone is infected by ICSPA Virus. Then the next step is to swiftly search for some professional instructions to remove ICSPA Virus on Android phone as soon as possible.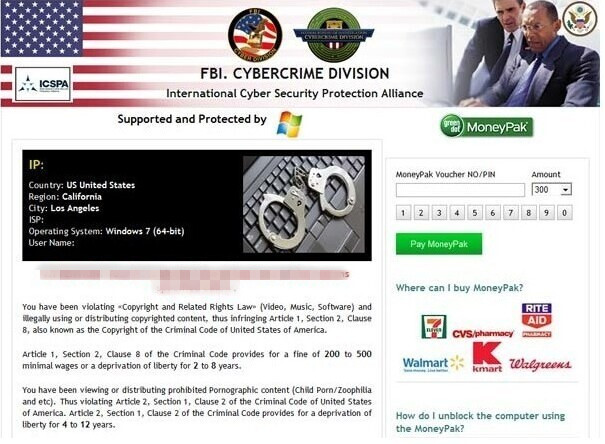 You can feel free to ask our VilmaTech experts for some help if there is any trouble in ICSPA Virus removal.

ICSPA Virus, is designed by cyber criminals to make illegal profits. What's worse, those virus designers are so tricky to make up several scams to scare or confuse the innocent users to earn money from them. In the first place, ICSPA Virus will lock the Android devices at once when it accesses that device. Usually, victims are scared to have little reaction at that moment. They are forbidden to any trial of getting in device settings and the most of them only can feel very anxious in vain. Then, the second trap coming along in a warning note, ICSPA Virus accuses victims of some illegal actions, like activities against copyright laws, viewing or distributing pornography, spam distribution and so on. In reality, those are unreal but just used to terrified Android users. Actually, the thick, it works. At that time, the third scam is present. There is a fine payment note with a short time count down deadline, which means to give little time for people to think it clearly and press them to pay the fine instead. They are always keep pushing people by saying that if not pay the fine as requested, the locked phone will never be recovered.
As mentioned above, ICSPA Virus is very hard to deal with. It attacks its targets not only from locking devices but also by affecting victims rational thinking. In addition, they use official diction in the name of some official organization. Seeing the title, people will doubt that if they have had those illegal activities. Some of victims are eager to get their infected phone unlock who are easy to trust the fine and pay. In result, there is additional financial lost besides locked device. So, victims should be alert to not to pay any money to unlock the infected device. It won't make any sense. Those cyber criminals only want to make profits but are not so kind to help you unlock the device. Don't waste your time and money. Be quick to calm down to find technical service after the phone infected.
ICSPA Virus, it really is a rogue ware which comes into Android device with any authorization. Because it is also inserted in some unsafe applications or links. If people relax their vigilance in surfing the Internet, there is dangerous to get into the trap. With phone locked, ICSPA Virus may be continuous to set Trojan and virus to the infected device, meanwhile, your private information will be in a high risk to be exposed. Therefore, to confront with an infected phone, just go straight to find the professional help. And here are some easy professional removal instructions to remove ICSPA Virus. You can try it by yourself to remove ICSPA Virus.
Step 1. Reboot your Android phone into "safe mode".
Hold the power button until there is a pop-up menu.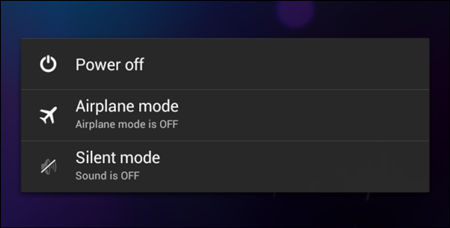 Keep pressing "power off" several seconds until there is a confirmation to ask you if you want your device to reboot into "safe mode".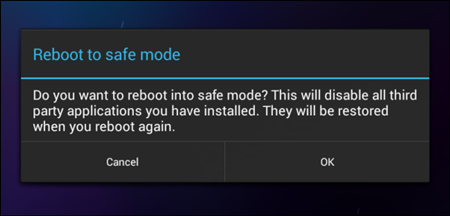 Choose "OK" to continue.
Step 2. Remove ICSPA Virus related application
In the main menu, find "settings", then choose  "manage applications".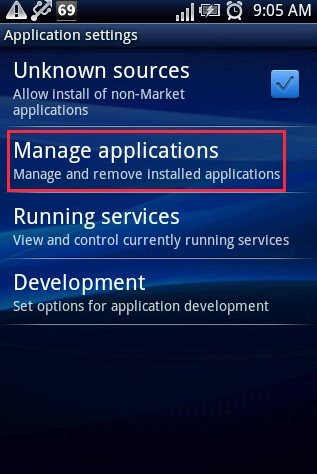 Uninstall the related application.
Step 3. Remove ICSPA Virus related files
Find out files option in the main menu.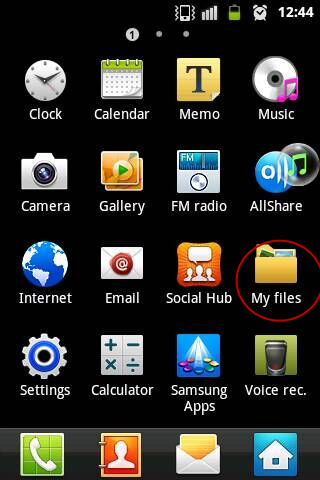 Select all the remaining files in the phone and then delete them.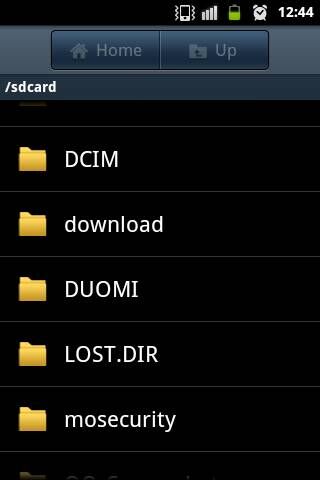 Reboot the phone.
ICSPA Virus, is such a horrible virus which will seize all opportunities to attack its targets. Sometimes, some devices are attacked by no reason. But in the most cases, those victims have a bit bad habits in using Android devices. Those unfamiliar sites, applications from unknown sources, additional attachments with emails and ad links are possible to be inserted in ICSPA Virus or others. Once be infected, there will be a series of trouble. People should gradually develop a good habit of surfing the Internet and using the Android devices. If it is still unfortunate to be infected by ICSPA Virus, feel free to have a live chat with our VilmaTech experts and quickly remove ICSPA Virus on Android phone.