How to Remove Ghost Push Android Virus, Android GhostPush Removal
Ghost Push Android Malware
Stealthy "Ghost Push" malware is recognized as the lately android virus, which is a new android mobile virus tailor-made for attacking android smartphones, stealing confidential information. Since started, Ghost Push android virus has been keeping fast distribution and attacked over millions of android users' smartphone. It can be said Ghost Push is the most malicious android virus that has the largest number of attacks ever. So, there are a lot of android users now are suffering huge damage by Ghost Push. Once Android users become infectious, Ghost Push android virus is able to automatically download and install other potentially unwanted apps on system without any need of permission. In this case, Ghost Push android virus is able to self boot up just while system is loading files, and silently install itself as a seemingly legal system application and remotely connect with provider to acquire some application information without any consent. And then Ghost Push can finish its a complete installation underground. Once done, those infectious android users are forced to consume their mobile phone traffic. The worse thing is victimized users can't remove such Ghost Push normally.
Ghost Push android malware takes advantage of cellphone traffic to make money making from those innocent victims easier, just because of this victimized users have to lose large amounts of money reluctantly. Just similar to those Android  phone police blocked virus, the main goal of those android malware is to trick money and steal sensitive information for malicious benefit-making. As experienced, the new android threat is able to spread itself widely via commercial SDKs and malicious pop-ups, and frequently install a series of fake app tailor-made for collecting confidential information that are stored on the infectious devices, including online transaction data, log-in credentials, banking data, and a lot of other financial details. Take this point into consideration, the Ghost Push android malware is quite evil and victimized android users have to remove it completely as quick as possible. For Ghost Push is able to use the disguise of some legitimate android apps available on Google Play to hide its existence, it is difficult to completely remove from infectious devices, especially for those android users who know a little about virus removal.
It is highly recommended of you removing the Ghost Push android malware quickly and completely. If you feel confused about android virus removal and need ask for professional help, you can Live Chat with VilmaTech 24/7 Online Services now.

How to Remove Ghost Push Virus from Infectious Android Devices
Boot Android Phone Into Safe Mode
1. The first step is to boot your infectious android phone into safe mode. You then need get the power options menu appeared, which just needs you long-press the power button until you see the power options menu popping-up.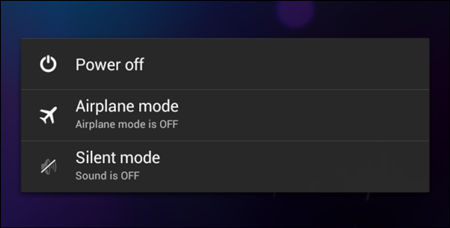 2. Locate at the Power Off option and long-press it until you can see the words 'Reboot to Safe Mode.'You then need click OK option to continue.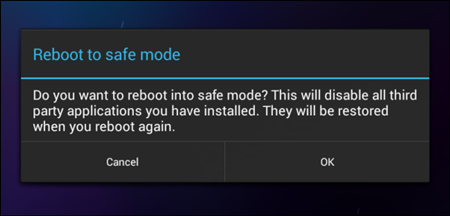 3. After that, wait for booting into safe mode. If you are now in safe mode, you can see 'Safe Mode' at the left bottom of your screen.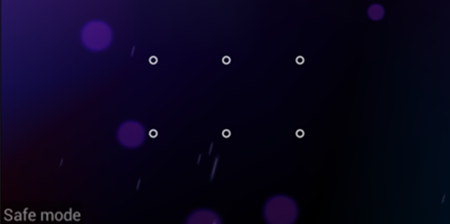 Uninstall Ghost Push Risky Apps and Remove Leftovers
1.After accessing to the safe mode, go to the setting screen and you need uninstall all potentially malicious mobile apps associated with the Ghost Push virus there. Access to the setting screen and tap Apps option, locate at the app you need to install, tap it, and tap the install button. If there are many mobile apps need to be uninstalled, you can remove then one by one. Now, you need uninstall unwanted app related with Ghost Push android malware.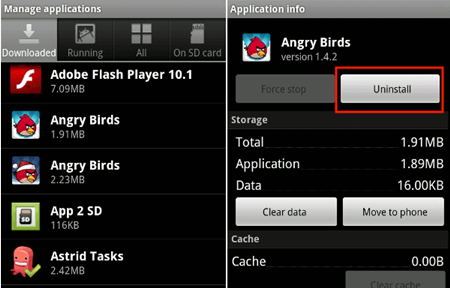 2. To remove Ghost Push virus's leftovers run by those malicious apps you have uninstalled, you need got to the Settings and choose on the Storage option now. You can tap on the Category to see all the files stored on your android phone. Long press the targeted files and select the deletion option.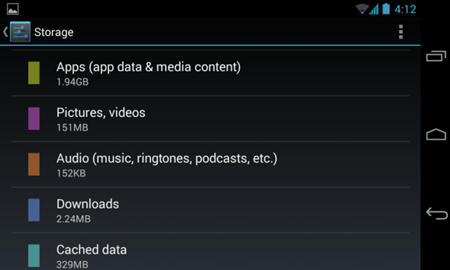 3.You can skip all troubleshooting and immediately restore your device to the factory default settings. But by this way, you have to lose all the confidential data or personal files on your mobile device. Therefore, make sure all your personal files or confidential data have backup up before starting this step. Go to the settings screen again, and tap factory data reset immediately. Then, you just need follow the pop-up wizard to compete the factory data reset.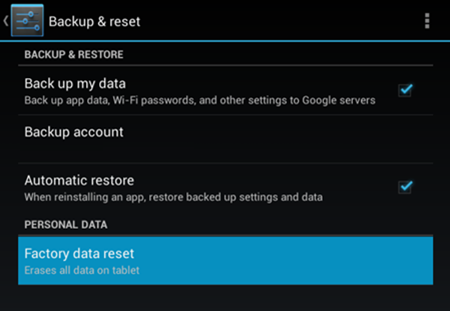 4. Restart your android phone normally and check if the Ghost Push virus is still popping-up.
5.
Conclusion
Android Ghost Push malware comes endowed with strong abilities to use stealth technology and obfuscation techniques to conceal its existence. All of this features enable Ghost Push android virus a stubbon and formidable malware to android mobile devices. Ghost Push is currently attacking millions of android users on the world. Once finished self installation, the virus is able to acquire the administrative privilege before performing malicious tricks. The virus also can self add system files and registry entries on the infectious android device to confuse victimized users and stop them from removing any associated files. To reduce the Ghost Push virus damage to the minimum, the only effective way is to remove the Ghost Push virus from infectious android systems at first time. A complete virus removal requires a ultimate removal of virus files, virus registry entries, and other potentially unwanted apps installations. Till now, if you still need further help to fix the Ghost Push android malware definitely, you can live chat with VilmaTech 24/7 Online Experts