How to Remove BetterMarkit Adware, Latest Virus Removal Instruction
BetterMarkit is categorized an aggressive adware threat that can infiltrate on user computer without any trace. BetterMarkit malicious adware technically designed with the ads-supported ability to boost traffic and obtain benefit from per-click-pay techniques. Scammers usually exploit the commonplace unethical tactic that offers various pop-ups and coaxes online computer users into paying some recommended service or products reflected on the pop-up ads. BetterMarkit potentially is unwanted adware. Although it superficially seems legitimate, its nature is a security virus that is engaged in damaging target computer Internet browsers to make it abnormally worked, tricking money and eve more stealing confidential data from victimized computer users.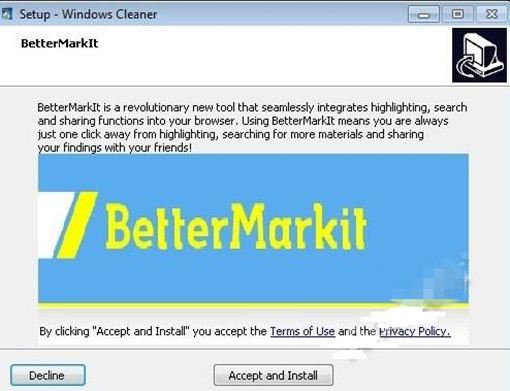 Once loaded on the target computer, the BetterMarkit adware virus may display a series of ads encompassed coupons, ads revenues, pop-banner, deals, etc… All pop-ups provided by the etterMarkit adware may relate with various websites such as Click.cpvrdr.com redirect virus site or ones that pretending to be genuine sites but actually just aiming at advertising bogus commercial products or services. BetterMarkit adware easily entice parts of online computer users into being tricked especially those inexperienced ones. Once victims follow pop-ups ads to pay or click, the virus maker may collect confidential data there or entice other viruses into as well.
BetterMarkit adware virus can tamper with the Internet browser and alter default Internet setting. It implies that if your computer is attacked by BetterMarkit adware virus, you can't search any desired thing via the existing Internet browser. The default homepage and search engine must be replaced with malicious site associated with BetterMarkit adware virus. Victims hardly bypass pop-ups or suspicious site provided by BetterMarkit. Additionally, the intrusive adware will constantly exploit system vulnerabilities into victimized system to make it vulnerable for other malware. If you can't remove BetterMarkit malicious adware virus ASAP, you have to face mass of losses.
Note:To completely Remove BetterMarkit Hijacking adware, you can Live Chat with VilmaTech Online Experts now.

How to Remove BetterMarkit Adware from My Infectious Computer
Step 1: Uninstall BetterMarkit Virus from Windows
1. Click Start menu and open Control Panel. For Windows 8 users, move the mouse cursor around on the Start screen and click on the Apps button, type control panel in search box, and then click control panel.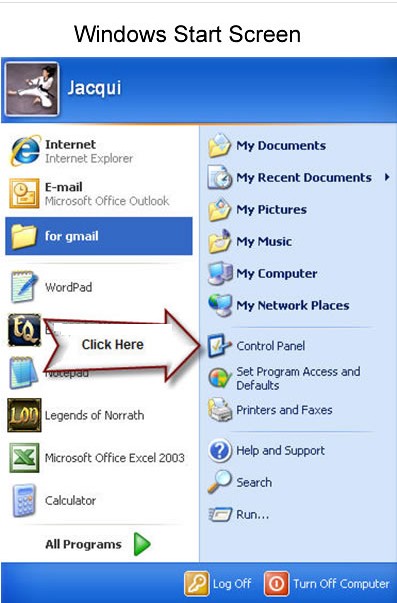 2. On the next pop-up interface, click Add/Remove program or Uninstall a Program.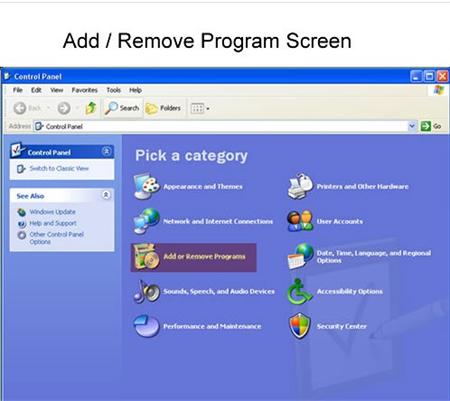 3. Next located at unknown program related with BetterMarkit adware and choose Remove or Uninstall Option.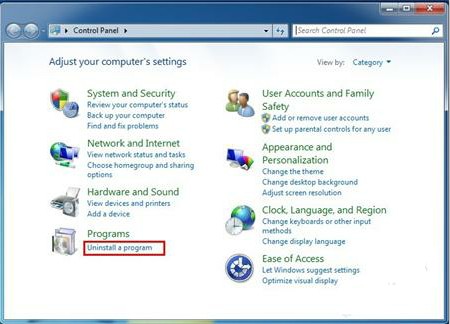 4. Click the next button as the set-up wizard. Next click the Uninstall button. Click Finish button after the removal complete.
Note: Can't BetterMarkit from Windows? You can Live Chat with VilmaTech 24/7 Online Experts now.

Step 2: Remove BetterMarkit from Internet Browsers
For Internet Explorer
1. Open the Internet Explorer. Click Tools and open "Internet Options."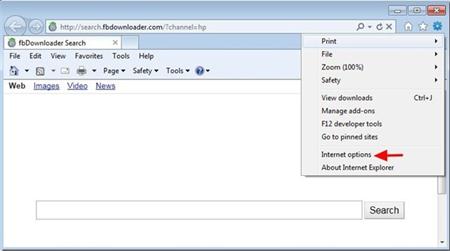 2. Now at "General" tab, Delete malicious site related with BetterMarkit from "Home page" box and type your preferred Home Page there. And then press "Settings" in Search section.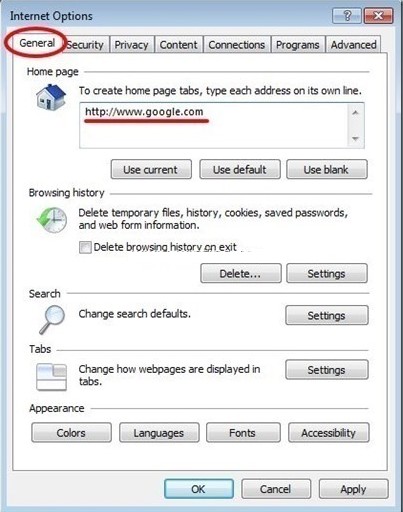 3. Click on Tools on the top of the page and click on Manage Add-ons.
4. In the Manage Add-on pop-up window, you need click on first option Toolbars and Extensions, and then remove all things that associated with BetterMarkit virus.
5. Click Tools-> Manage Add-ons-> Toolbars and Extensions->Remove malicious site there->Open Search Providers->Locate at "Search Providers" options->Choose and "Set as default" a search provider there.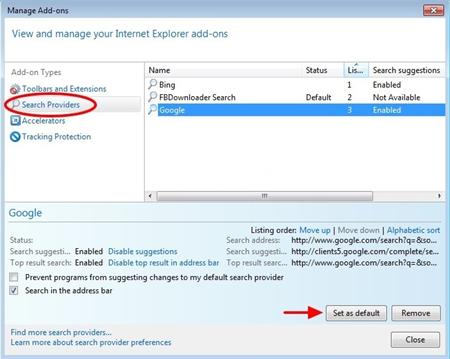 6. Then locate at malicious site related with BetterMarkit and click Remove.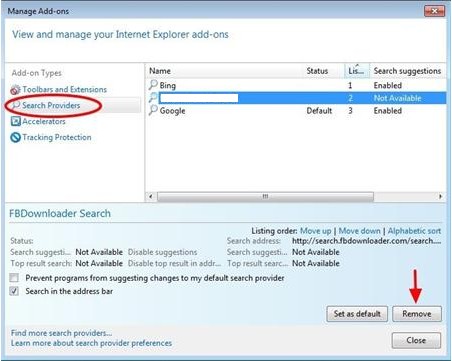 For Google Chrome
1. Open Google Chrome. Click the Chrome menu on the browser toolbar. Select Settings.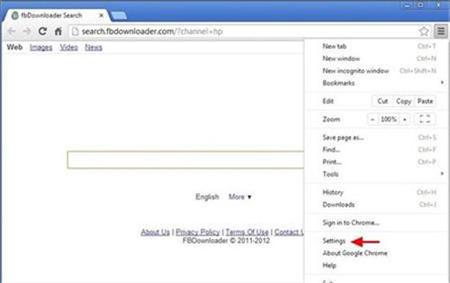 2. Find the "On startup" section and choose "Set Pages".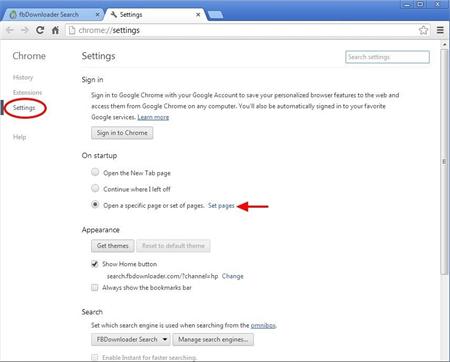 3. Delete the BetterMarkit adware virus from startup pages. You can press the "X" symbol on the right to finish it.

4. Set your preferred startup page (e.g. http://www.google.com) and press "OK."

5. Come back Settings. Click Show advanced settings. In the "Privacy" section, click the Content settings button. In the "Cookies" section, click all cookies and site data to open the Cookies and Other Data dialog.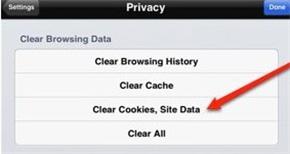 6. To delete all cookies, click Remove all cookies at the bottom of the dialog.
For Mozilla Firefox
1. Open Firefox browser. Click on "Firefox" menu button and go to "Help" and "Troubleshooting Information".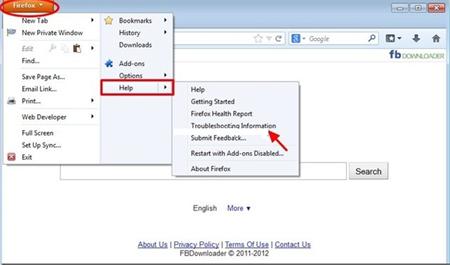 2. In "Troubleshooting Information" window, press "Reset Firefox" button to reset Firefox to its default state.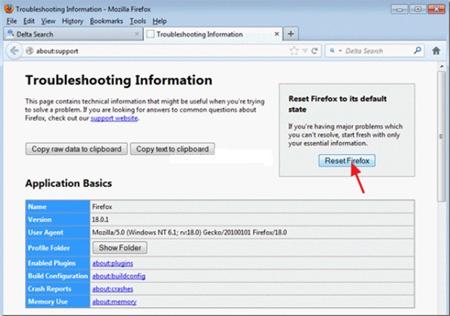 3. Click on Tools, then Options, select Privacy. Click "Remove individual cookies". In the Cookies panel click on "Show Cookies." To remove all cookies click on the "Remove All Cookies button." Click Tools and select Add-ons.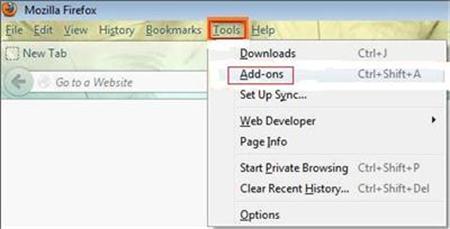 4. Locate at the Extensions and Plugin tabs search for add-ons related with BetterMarkit virus and remove them.
Note: If still need help about the steps mentioned above, you can chat with VilmaTech 24/7 Online Experts to consult more help now.

Delete Leftovers of BetterMarkit Hijack Virus
1. Access to the local disk to delete the left hidden files. Now show hidden files first.
A: Click on Start button. Click "Control Panel."
B: And click on Appearance and Personalization.
C: Double click on Files and Folder Option.
D: Select View tab. Check "Show hidden files, folders and drives."
E: Uncheck "Hide protected operating system files (Recommended). Then click ok to finish the changes.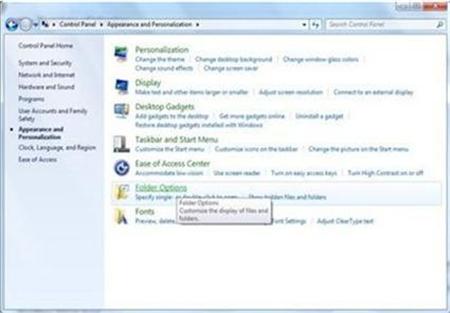 2. Click the Start button and click My Computer. It may bring you to the local disk. You need delete all its left files.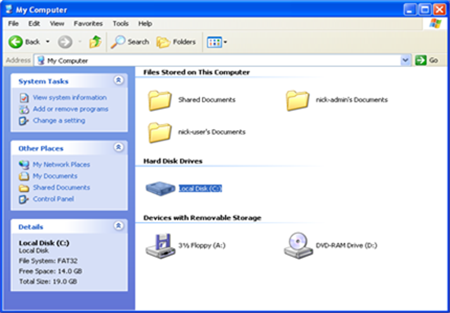 %AppData%\Protector-[rnd].exe
%AppData%\Inspector-[rnd].exe
3. Press Window + R key together, type the "regedit" in the pop-up Run window and hit Enter key.
4. Next you can see the Registry Editor. Click on Edit and select Find. Input the name of the BetterMarkit and then delete all found registry entries.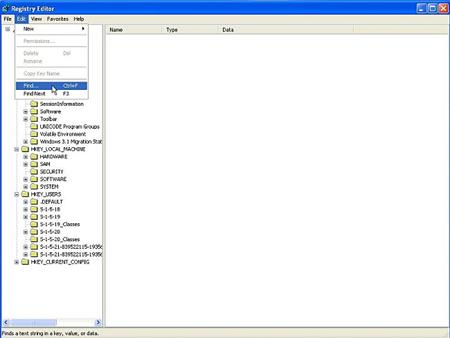 HKEY_CURRENT_USER\SOFTWARE\Microsoft\Windows\CurrentVersion\Run\[random].exe
HKEY_LOCAL_MACHINE\SOFTWARE\ ransom virus name
HKEY_CURRENT_USER \Software\Microsoft\Windows\CurrentVersion\Policies\System 'DisableRegistryTools' = 0
4. Restart the computer to active the removal process.
Conclusion
BetterMarkit is regarded as notorious and intrusive adware program, BetterMarkit is a free application and it catches the pretense of helping users upgrade online experience to coax them into downloading it. It also informs users that BetterMarkit program can contribute to saving time and money for users by providing beneficial coupons or deals. However, don't believe all seemly useful information reflected on the BetterMarkit program page. Once you follow its advisable links, other fatal ransomware would possibly be planted into the victimized machine. If so, the damages you have to face can be quite severe. Therefore, don't be taken in by BetterMarkit adware virus. Once it was been indentified on your computer, the best way is to clean it out from the victimized computer quickly and completely. If need professional help to remove BetterMarkit, you can live chat with VilmaTech 24/7 Online Experts