How to Remove Antivirus Pro 2017 Rogueware, Fake Anti-virus Removal
Antivirus Pro 2017 Description
Attackers have distributed a hateful malware called as Antivirus Pro 2017, which is a new version of fake anti-virus program released to fool PCs' users and aims at tricking money from them. Antivirus Pro 2017 also refers to the rogueware due to its extortion, such virus is often carefully curated by attackers for malicious benefit-making, which usually comes endowed with tricky abilities to slip into targeted system and attack machine without any consent. How can it finish a propagation on a PC that have a real time protection by authentic anti-virus program? You may be confused about it. Antivirus Pro 2017 rogueware can be spread to targeted computers through drive-by downloads. The drive-by downloads mean those freeware, shareware, email downloads, web plugs, and a lot of other third-party Windows program. Commonly, the Antivirus Pro 2017 fake anti-virus program can be bundled within those drive-by downloads to conceal its existence, as done like that, the virus can drop down malicious codes though there is a genuine anti-spyware guarded on your PC. Thus, we have to admit the Antivirus Pro 2017 virus is indeed tricky, especially for those unsuspecting online computer users.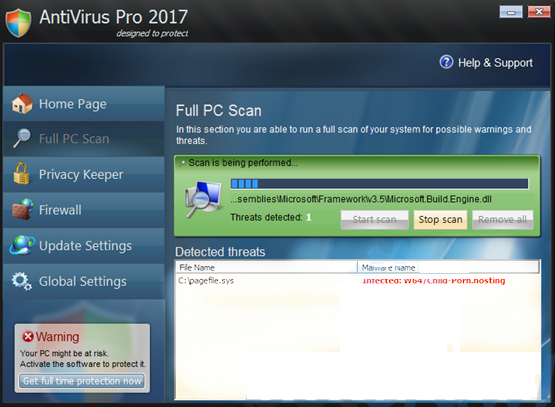 Just similar to the malicious Rango Win 8 Antispyware, the Antivirus Pro 2017 fake anti-virus program is not a ordinary computer virus. Rather, it is all about the malicious, hazardous, devastating, this sort of rogueware not merely takes a complete control on the victimized PC but also extorts money through fake warnings, and even makes a confidential data exposure. Once your computer becomes infectious, the Antivirus Pro 2017 rogueware could allow a series of fake threat warnings popping-up on the victimized machine. It informs victimized users that their computers have been detected with a lot of risky viruses, and it can help victimized users remove those potential threats just when they finish the purchase and get a licensed version of the Antivirus Pro 2017. However in reality, the Antivirus Pro 2017 self is virus, all warnings reflected on the program interface is fake, all of the fraud you are experiencing is a trick played by attackers. For the solitary goal of money, attackers performs such fraud and threaten victimized users to activate Antivirus Pro 2017 fake anti-virus program.
Most attackers make money mainly through scams, phishing sites/emails, malicious adware, or affiliate programs. In this Antivirus Pro 2017 rogueware, the virus pops-up a series of fake warnings to extort money from those innocent computer users. Till now, as we know, the Antivirus Pro 2017 is a fake anti-virus program, which self is a virus that needs a quick removal, otherwise, victimized users have to face incredible damage on both system corruption and sensitive data exposure. Since the Antivirus Pro 2017 fake anti-virus program have been discovered on the infectious machine, which could allow itself to constantly exploit system vulnerability and make a complete control of the infectious machine, and even open backdoor and let hijackers access to the infectious machine for collecting confidential data, such as log-in credentials, online transaction data, banking data, and a lot of other sensitive data stored on the infectious device. Thus, the fake anti-virus program should be removed from the infectious computer as quick as possible.
Tips:It is highly suggested you of removing Antivirus Pro 2017 fake anti-virus program quickly If an immediate help by professional experts, you can Live Chat with VilmaTech 24/7 Online Service now.

Remove Antivirus Pro 2017 Fake Anti-virus Program Completely
Step 1: Boot into Safe Mode with Networking
For Windows 7, Windows Vista, Windows XP
Unplug all external devices such as cd-r, dvd-r, and USB devices.
After that, shut down the infectious machine.
Reboot the infectious machine but before Windows launches on, press F8 key.
Windows Advanced Options may pop-up.
From this interface, highlight Safe Mode with Networking with arrow keys.
Press Enter key. Windows is loading files.
Reach the Desktop.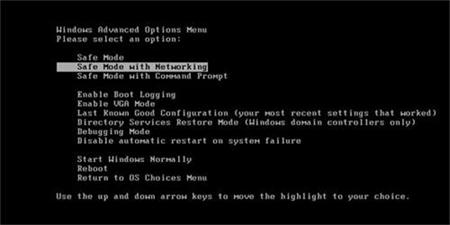 For Windows 8
if you are on Windows 8, go to desktop first.
At the desktop, press Ctrl+ Alt+ Del combination key.
From Switch User page, type "Shift" key and choose "Shut down" button.
Select Restart option. Choose Troubleshoot option from next pop-up page.
Choose 'Advanced Options' and choose Startup setting.
Press F5/5 key to boot into Safe Mode with Networking.
Windows is loading files and reach the desktop.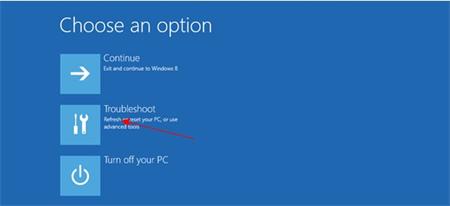 Step 2: Open Control Panel
Click the Start button and choose Control Panel there.
If on Windows 8, move the mouse cursor to the location of applications.
And then right click anywhere around the applications.
Get All Apps icon and click on it.
Locate at the Applications Menu.
Search Control Panel and open it there.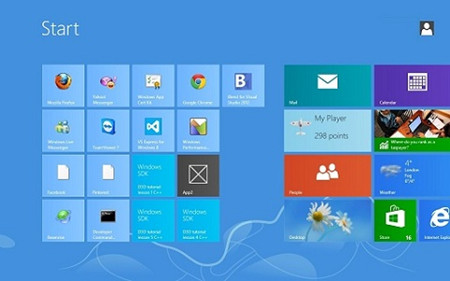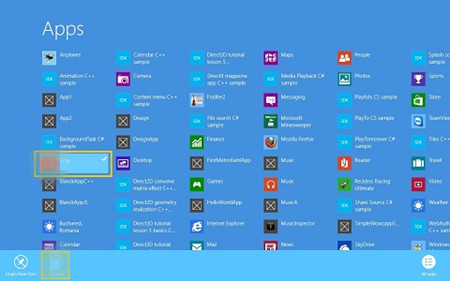 Step 3: Open Uninstall a Program or Add/Remove Programs
1.Locate at the Control Panel Page. And you then confirm the View type as big icons or small icons. Double click Add/Remove option or Uninstall a Program. For Windows XP users, refer to the below screenshot.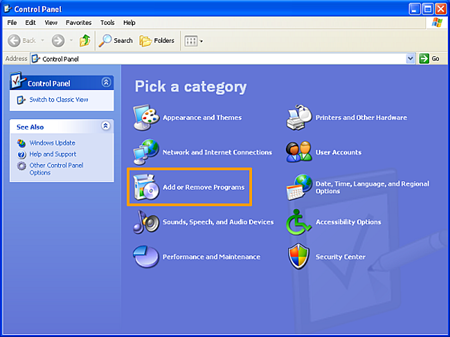 2. For other Windows versions, refer to the screenshot of the "Programs and Features" option. You just need click Uninstall a program immediately.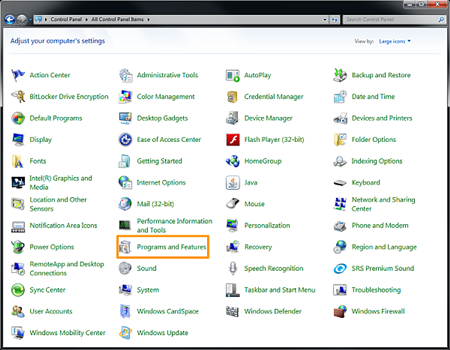 3. Now from the next window, you need detect the malicious program called Antivirus Pro 2017 fake anti-virus program. And then just click the remove option or uninstall option located at its right side.
4. Beside that, you still need click Uninstall button or Remove button again.
Step 4: Delete Antivirus Pro 2017 Virus Files
To completely remove the Antivirus Pro 2017 fake anti-virus program, you need delete all left files and registry keys. Refer to the below tips.
1. Show hidden files on Windows 7, Windows Vista, and Windows XP>
Open Start button and open Control Panel.
Open Appearance and Personalization link.
Double click on Files and Folder Option.
Click on the Show hidden files and folders option.
Select the "View" tab. "Show hidden files, folders and drives."
Uncheck "Hide protected operating system files. Click OK.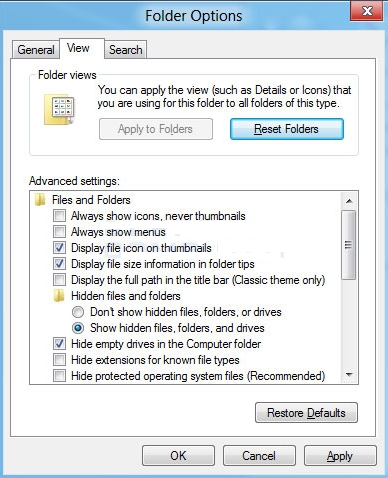 2. For Windows 8, Locate at the Metro.
Right click anyway where around the applications.
Click "All Apps" Double click on Windows Explorer.
Choose File Explorer, click View tab.
Check "File name extensions" and "Hidden items" options.
Press Ok to apply changes.


3. Double click the My Computer icon on the desktop, and then open the local disks. You then need delete all shown files about the Antivirus Pro 2017 fake antivirus program.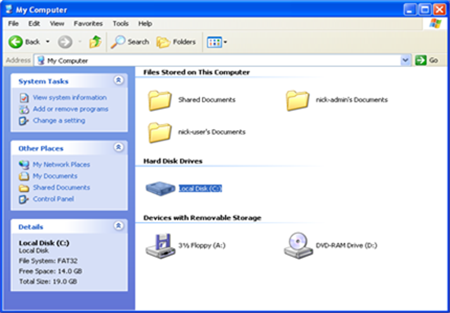 Step 5: Delete  Antivirus Pro 2017 Virus Entries
Press Windows + R.
Type regedit in Run box and press Ok.
Reach the Registry Editor.
You need remove all entries related with the Antivirus Pro 2017 fake anti-spyware.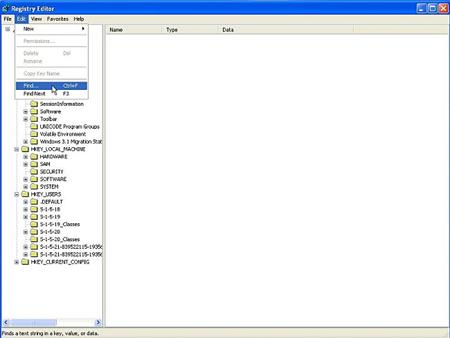 Step 6: Check Windows Firewall
If the Windows Firewall loses ability to work normally on your computer, you can restore it as below.
Click the Start button and choose Control Panel again.
For Windows 8, still need access to the Apps View first.
And then search control panel from the search box.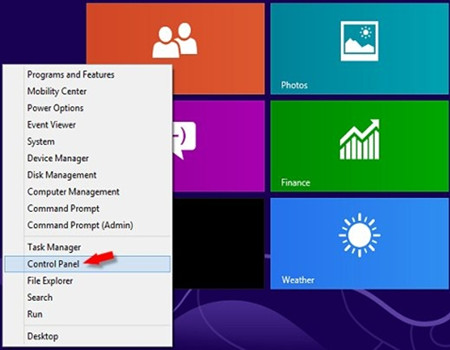 From the pop-up window, choose security applet. (System and Security)
Click on and open the System and Security.
Now you can see the Restore defaults link, click on it.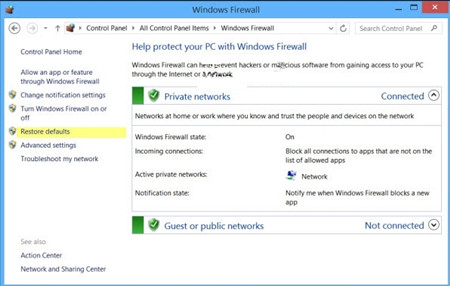 Choose the restore the defaults firewall settings.
Choose the Restore Defaults button now.
Confirm and you need click Yes to continue.
Windows Firewall then will be restored to the default values.
After that, reboot infectious computer.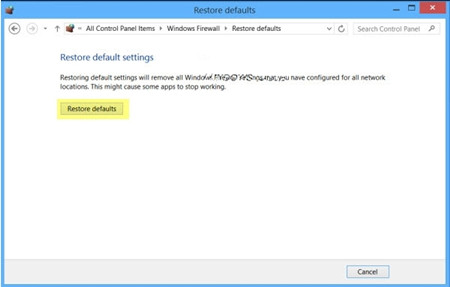 Conclusion
A new version of rogueware called as Antivirus Pro 2017 fake anti-virus program has been discovered, which could disable all programs on the victimized machine and stop victims from accessing to any application. The Antivirus Pro 2017 fake anti-virus program could compromise the targeted machine for a complete control, and then allow hijackers to damage the victimized machine and even collect confidential data with ease. This sort of fake anti-virus program exists in the freeware, shareware, and a lot of other potentially unwanted program for the tricky propagation. Just need once click on those potentially tricky programs, the Antivirus Pro 2017 rogue anti-spyware could entice in a targeted PC without any need of user's permission. So far, there has been a lot of unsuspecting PC users have been trapped. To reduce damage, victimized users should remove the Antivirus Pro 2017 fake anti-virus program at first time. If you still need further help to remove the rogue anti-virus program, you can live chat with VilmaTech 24/7 Online Experts