Norton Adds a VPN and More to Its Refreshed 360 Products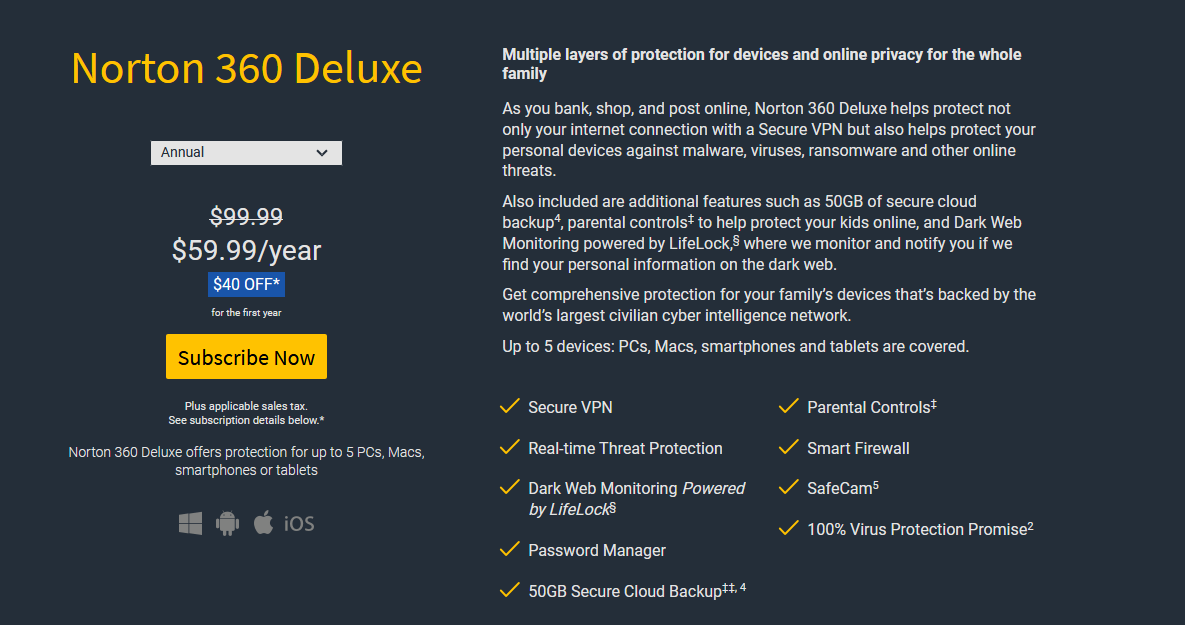 We live digital lives now and online privacy is always a concern, so Symantec has quietly rejigged its Norton software line-up, deleting some old functions and bringing more features to better secure our digital life — by helping us to protect our PCs and Macs, mobile devices, privacy, Internet-connected home network, and even our identity.
The change marks the first real step towards integrating LifeLock, the identity theft protection service Symantec acquired in 2017 for $2.3 billion, into the security suite.
In April 2019, the new Norton Antivirus Plus replaced Norton Antivirus Basic. The latest Norton Antivirus works on Windows PC and Mac computers, and a subscription is good for one device, with 2GB of cloud storage included. It now costs $39.99 for the first year and $59.99 thereafter – a tenner more than the previous edition. It is also available as a monthly subscription for $5.99.
Norton is the only security provider that currently offers both monthly and annual payment options.
Norton Security Standard and Norton Security Deluxe have become Norton 360 Standard and Norton 360 Deluxe. Norton 360 Standard and Norton 360 Deluxe are the upgraded versions with new features include Cloud Storage, Password Manager, SafeCam, Dark Web Monitoring powered by LifeLock and a VPN (Norton Secure VPN).
And Norton Security Premium, has been replaced by three separate products: Norton 360 with LifeLock Select, Norton 360 with LifeLock Advantage, and Norton 360 with LifeLock Ulitmate Plus.
All three offer the LifeLock identity alert system with stolen funds reimbursement (up to $1 million) plus a host of alerts and monitoring services. The top of the range version will offer protection for unlimited PCs, Macs.
Norton is not just antivirus anymore. It fights new and evolving cyber threats while helping to protect your identity. Whether you're on your mobile device running errands or relaxing inside your connected home, it helps protect you against digital dangers. By adding a VPN to its refreshed 360 products, you don't need to concern your online privacy anymore, even when using a public Wi-Fi. The product helps protect your personal devices against malware, viruses, ransomware and other online threats. With so much of modern life taking place online, and increasingly monitored by powerful third parties or hackers, Norton is a powerful product that ensures your data and online activities remain private anytime. Find more info from Norton's Website.