Namecheap VPN Review 2021: A Good VPN?
You probably may have heard of NameCheap, which is a big name in the hosting industry. Now the company keeps moving forward and trying to bring you all the Internet services you need. They were just proud to unveil a brand new VPN service – Namecheap VPN. As similar as other VPNs, Namecheap VPN is designed to protect private web traffic from snooping, interference, and censorship. It also allows you to surf the web anonymously from wherever you want. Is it a good VPN? How does it work? How many devices does it support? How much does Namecheap VPN cost? We are going to answer all of your questions in this Namecheap VPN Review 2019.

Namecheap VPN Overview:
Namecheap VPN is a relatively new VPN but it has more than 1,000 servers in 40+ locations, supports platforms ranging from Windows and Mac to iOS and Android, and lets you choose your preferred tunneling and encryption protocols. The service protects you against unwanted data and DNS leaks, and Internet Service Providers that restrict your speed based on what you browse. With its powerful and high-speed network, you don't have to sacrifice security for speed. Namecheap VPN uses military grade encryption to encrypt your personal data, meaning that no third parties can access your data and your connection will be secure always, even on vulnerable public Wi-Fi Hotspots. In addition, Namecheap VPN offers an industry-leading 5 simultaneous connections which means that everyone in the family can use the VPN at the same time. While a lot of VPN providers, especially free ones, always have limits on bandwidth use, one of the standout features of Namecheap VPN is that it gives you unlimited bandwidth meaning you can share large files, stream your favorite content and download anything as you wish. No monthly cap. No ISP service throttling.
The internet is not a secure and private place, you may be vulnerable to data thieves, hackers, snoopers, and many others who track and monitor your online activities. Namecheap VPN ensures your online security and privacy. With Namecheap VPN, all your VPN connections and online activity are encrypted and unreadable. You will be assigned a new IP address at random, every time, and you can appear as if you are coming from anywhere in the world. This way allows you to get around geo-blocking services like Netflix, Hulu, BBC, WhatsApp, Facebook, Twitter, YouTube and more. The company takes security and privacy seriously, so it will never track or store your browsing history. Customer support is available 24/7 through live chat or email. Namecheap VPN offers affordable plans for you to choose from, and you can enjoy complete online freedom for as low as $2.88/mo. Get started today and enjoy super fast and safer browsing now!

Namecheap VPN Pricing Plans & Deals:

Namecheap VPN is a paid service so you'll need a subscription to get started. Currently it is offering 3 pricing plans on its website for people to choose from:
Monthly Plan – $5.88/mo – No Savings
1 Year Plan – $4.88/mo (billed $58.56 per year) – Save 17%
2-Year Plan – $2.88/mo (billed $69.12 every 2 years) – Save 51%
As the image shows, Namecheap's price is lower than many other VPNs, and if you choose a long-term subscription, you'll even get a significant discount available. The longer the package, the better the value. For example, the 1 Year Plan is $58.56, equivalent to paying $4.88 per month. Even better, the 2 Year Plan is ONLY $69.12, saving up to 51%. Namecheap VPN accepts all globally recognized payment options, ensuring you can pay how you want with peace of mind. It accepts payment methods ranging from credit cards and PayPal all the way to Bitcoin, which is nice if anonymity is your primary goal.
What does Namecheap VPN Offer?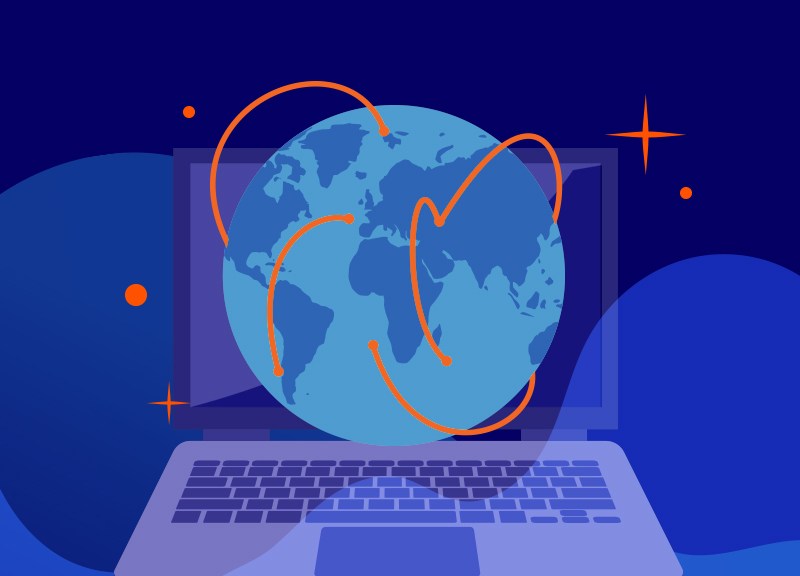 Namecheap VPN uses a number of security protocols to encrypt your data. The most common protocols IPsec (Internet Protocol Security) and OpenVPN are supported here. Besides, it provides best-in-class and military-grade encryption on your VPN connection. It keeps your data away from the prying eyes of ISPs, cyber criminals, and government surveillance. No one will be able to monitor and capture your sensitive data.
Since access to public WiFi is a necessity nowadays, be it in stores, dining venues, hotels, or even throughout the city. There are over 100,000 unsecured public Wi-Fi hotspots around the world, with reports that one out of four are completely unsecured. As a result, using a VPN to encrypt your connections is vital. VPN is by far the most robust protection you can get to protect your privacy and stay secure on public WiFi at the same time. Namecheap VPN makes use of military-gradeencryption to secure your connections to public WiFi servers. With it, you can securely connect to public WiFi provided at your hotel room and enjoy all the entertainment you want as if you were at home.
Namecheap VPN promises it will never track or store your browsing history, or reveal what data you're sending However, to ensure your network is fast, it may keep track of the quantity of data used and the number of times you connect, but never specifics of your activity.
Not all DNS connections are completely safe, as leaks may happen when your device communicates with a determined server. As a countermeasure, Namecheap VPN already features DNS leak protection on all supported devices.
An IP Address, like any address, is a powerful thing when known. It can be used to identify where you are in the world, restrict content, or track you online. By knowing your IP address, ISPs and the government can target ads at you, block you from accessing overseas content, put you under surveillance or censor you. Namecheap VPN can assign new IP addresses for you. As you connect to its VPN network, you'll be assigned another IP address, which spoofs your real one, and you will appear as if you are coming from anywhere in the world. This way allows you to beat geoblocking and unblock Facebook, Twitter, YouTube, Gmail and more from anywhere.
High-Speed Network & Servers

Namecheap VPN owns every server in their network. You can choose to connect 1000+ high-speed servers in over 40 countries. Their service is very ideal for streaming, transferring data and online gaming.
Namecheap VPN allows for unlimited bandwidth. Having unlimited bandwidth means you're able to download as much data, stream as much video or listen to as much music as you'd want to without any restrictions.
Use on Up to 5 Devices at Once
The ability to connect multiple devices is highly convenient for users looking to enjoy the full benefits of a VPN. Namecheap VPN allows its users to utilize a single account on up to 5 devices simultaneously from the same country. With the VPN service, all your devices are completely protected.

Namecheap VPN Worldwide VPN Server Locations: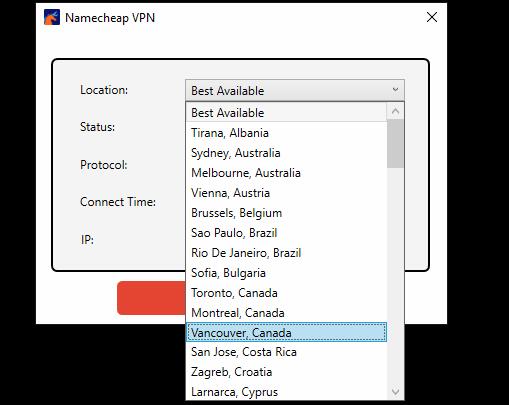 As for now, Namecheap VPN offers 1000+ servers in 40 countries. It provides their users with the most robust VPN experience in the industry. Their server locations include: Albania, Australia, Austria, Belgium, Brazil, Bulgaria, Canada, Costa Rica, Croatia, Cyprus, Czech Republic, Denmark, Estonia, Finland, France, Germany, Greece, Hong Kong, Hungary, Iceland, India, Ireland, Israel, Italy, Japan, Latvia, Luxembourg, Malaysia, Mexico, Moldova, Netherlands, New Zealand, Norway, Philippines, Poland, Portugal, Romania, Serbia, Singapore, Slovakia, Slovenia, South Africa, South Korea, Spain, Sweden, Switzerland, Ukraine, United Kingdom and United States. The list is always expanding.
What Protocols Do You Support?
A VPN will help to protect your privacy and secure your data whenever you're using the internet. But, beyond choosing the best VPN, you'll also need to choose the best VPN protocol for your needs. Commonly there are five popular protocols used on a VPN service – PPTP, SSTP, OpenVPN, L2TP/IPsec, and IKEv2. Available protocols with Namecheap VPN app are OpenVPN and IKEv2. OpenVPN is currently considered the most secure VPN protocol – as such, it has become the industry standard. And IKEv2's open source iterations are a decent alternative to OpenVPN.
Customer Support:

Having difficulties with Namecheap VPN? Don't hesitate to get in touch with their support team. Namecheap has been building their service reputation since 2001 so it has fantastic customer service. The company offers 24/7 live chat support with representatives that are professional, and knowledgeable. You also can choose to submit a ticket, or consult their vast Knowledgebase for a little self-study. However, the average customer service response time we test is about 2 minutes regarding on the VPN problems. It seems that not all of their customer representatives get familiar with their brand new VPN service so the conversation needs to be transferred to someone else sometimes, and it takes some time to get an answer. But the 24/7 support is still impressive at least you can find them any time when you need help.
Do You Have a Free Trial?
Some top VPNs offer free trials to let people try the service before they buy. Unfortunately there is no separate option called "free trial" at Namecheap VPN, but you still have a possibility to try it for free by ordering a subscription with the annual cycle and cancelling it within 14 days. While completing an order, the system will ask you to fill out your payment details, but in fact the card will not be charged at this point. Only after these 14 days so-called trial period, the card will be charged on condition that the subscription is not cancelled. This flow creates a possibility of a free trial before the actual charge despite the fact that a separate free trial option is absent. Please note cancellation can only be done from your side by toggling auto-renew off on your control panel. All monthly plans are non-refundable.
Is There a Discount?
For those who cares online privacy and freedom, it's the best time to join Namecheap VPN now! The service has come up with an earth breaking deal of 51% offer on their 2 years VPN plan, so you can get 2 years of Namecheap VPN for just $69.12, which equates to $2.88/month. Shield your data, unblock content and become 100% anonymous with it now!
Get Namecheap VPN 51% OFF Now
How to Get Started with Namecheap VPN?
1. Go to Namecheap VPN page here and click on the red "Get VPN" button.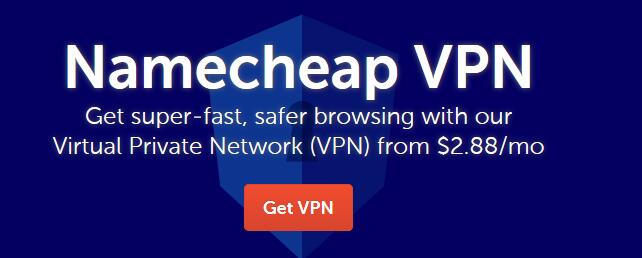 2. Choose your plan and click "Buy Now", then you will need to sign in  your Namecheap account. If you haven't got an account yet, just click "Sign up" below.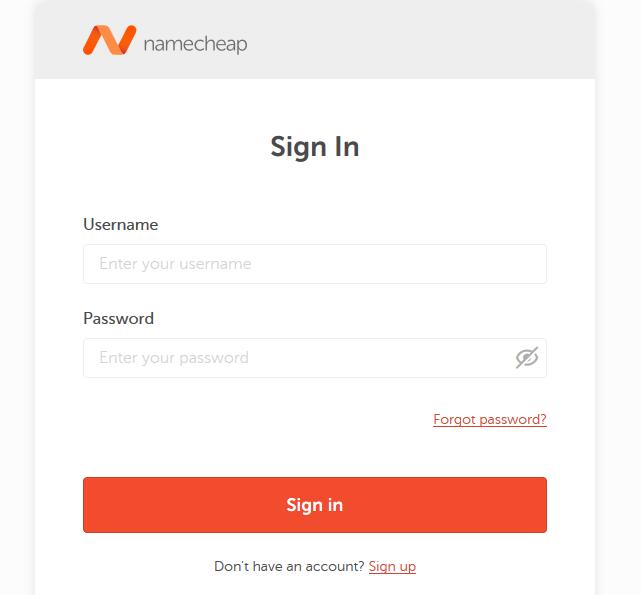 3. When you have logged in your account, you will need to fill in your card information. Do remember your card will be charged after 14 days. So you get the chance to try Namecheap VPN for free by ordering a subscription with the annual cycle and cancelling it within 14 days.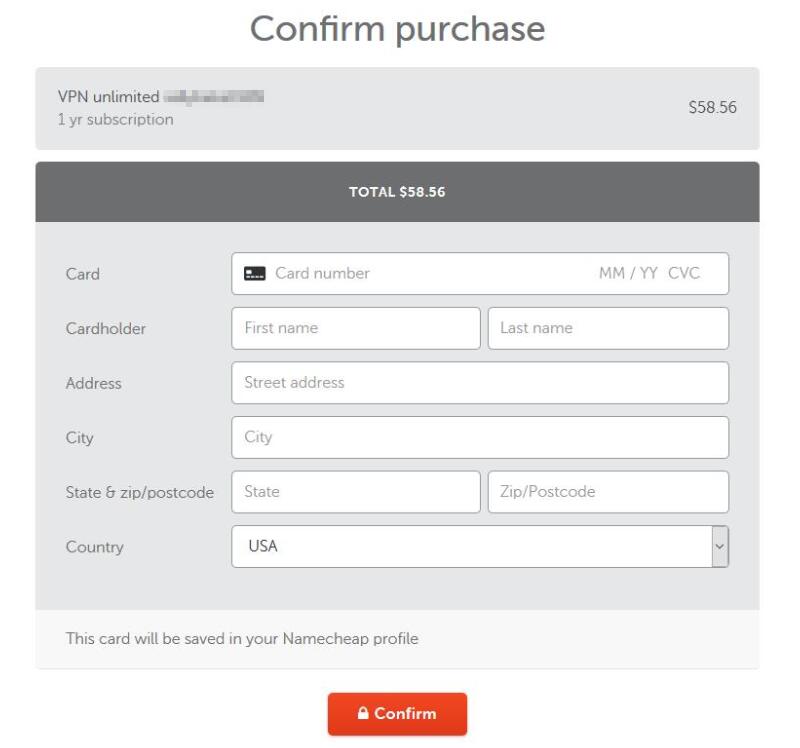 4. Download Namecheap VPN on your device and log in your Namecheap VPN account from the App or client.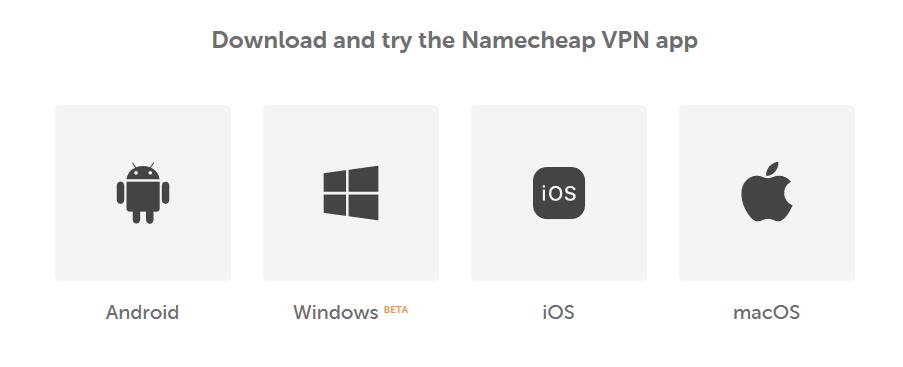 5. Namecheap VPN is ready to use. Select a sever location and click on "Connect" button to enjoy the fastest VPN experience!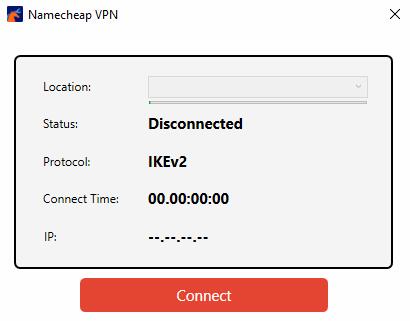 Video on Namecheap VPN Review – How to Set Up Namecheap VPN on Android
Top 10 Best VPN Services In The World
| VPN Provider | Servers | Country | # of Connections | Price(USD) | Website |
| --- | --- | --- | --- | --- | --- |
| | 2000+ VPN servers in 94 countries. | British Virgin Islands | 3 Connections | $6.67/Month (Save 49%) | 1 View Deals |
| | 1,000+ VPN servers in 60+ countries. | USA | 10 Connections | $4.87/Month (Save 60%) | 2 View Deals |
| | 200+ servers in 70 countries. | Bulgaria | 6 Connections | $4.18/Month (Save 50%) | 3 View Deals |
| | 4646+ servers in 62+ countries. | Panama | 6 Connections | $3.99/Month (Save 66%) | 4 View Deals |
| | 3034+ Servers in 28 Countries. | USA | 5 Connections | $2.91/Month (Save 58%) | 5 View Deals |
| | Servers in 55+ countries & 100 cities | Canada | Unlimited | $4.08/Month (Save 55%) | 6 View Deals |
| | Global servers in 30+ locations. | Germany | 1 Connection | $2.91/Month (Save 68%) | 7 View Deals |
| | 2000+ servers in 60+ countries. | Romania | 7 Connections | $2.75/Month (Save 77%) | 8 View Deals |
| | Premium VPN-servers in 23 countries. | Switzerland | Unlimited | €8.95/Month (Save 31%) | 9 View Deals |
| | 500+ Servers in 50 countries. | British Virgin Islands | Unlimited | $1.99/Month (Save 83%) | 10View Deals |
Conclusion:
Namecheap VPN is a simple, fast, and new VPN that features with a network of 1000+ global VPN servers in over 40+ countries, fast speed and stable connection, unlimited bandwidth, 5 simultaneous connections, 24/7 online tech support and more. It is a secure solution that allows its users to send and receive data via the internet while maintaining the privacy and confidentiality of their data. Although the VPN is new and still needs improvement, its affordable price and unlimited bandwidth give you a good reason to use the service. Namecheap VPN supports OpenVPN and IKEv2 protocols and uses military grade encryption to encrypt your data, keeping it away from the prying eyes of ISPs, cyber criminals, and government surveillance. With the service, you can unblock most popular social networks like Facebook, Twitter, Instagram, Flickr, etc, and blogging platforms like WordPress.com, Blogspot or even all the Google services and messaging applications such as WhatsApp and Line from anywhere of the world. Namecheap VPN allows you to contact the support via e-mail, support ticket systems and live chat.  Currently the service is offering 51% discount on their 2-year plan. It is down to $2.88/month! What are you waiting for? Grab the deal and experience true online freedom at Namecheap now!
Get this Deal Now