MacKeeper Black Friday Hot Deal is Available Now!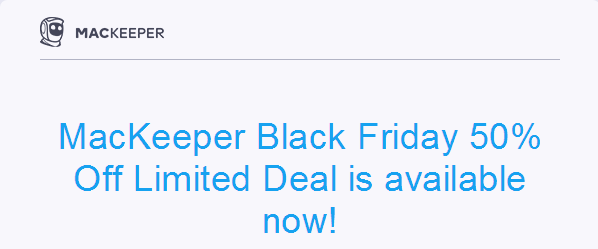 MacKeeper Black Friday 50% Off Limited Deal is available now!
We are glad to inform you that MacKeeper has launched Black Friday promotions. Starting from today 50% off coupon are available for you. Promotion ends on 26th of Nov.
Right afterwards Black Friday coupons will be available at MacKeeper links' section.
Don't hesitate contacting our team to get an individual help, additional creatives and exclusive offers.
Get this Deal Now