How to Unblock And Access WhatsApp in China in 2020?
Is WhatsApp working in China? Have you ever gotten a trouble that you cannot access and use WhatsApp in China? I just come to China and I want to send some nice pictures to my mom but WhatsApp doesn't work in China. My friends told me that WhatsApp has been blocked in China. So, what can I do? How can I use WhatsApp in China? As everybody knows that China is banning almost every social site like Facebook, Instagram, Drop box, flick and much more, it is shocking to know that china has banned Whatsapp as well. Is there a way to unlock it?
ExpressVPN is the best VPN to unblock and access WhatsApp in China! Try it now!
What is WhatsApp?
WhatsApp is a cross-platform instant messaging and Voice over IP (VoIP) service owned by Facebook, which is free to use. With this application, you can send text messages and voice calls, as well as video calls, image and other media, documents and user locations. WhatsApp is available for Android, iOS and other smartphones. You also can use WhatsApp on desktop like Windows PC and Mac OS. It allows free calls, so you can call your friends and family for free with WhatsApp calling even they're in another country. In fact, when you call through WhatsApp, it uses your phone's internet connection like Wi-Fi or mobile data rather than your cellular plans's voice minutes. You also can enjoy group chats with your contacts, which is an easy way to keep in touch with your friends or family. You can switch from SMS to WhatsApp to send and receive messages, calls, photos, videos, documents and voice messages.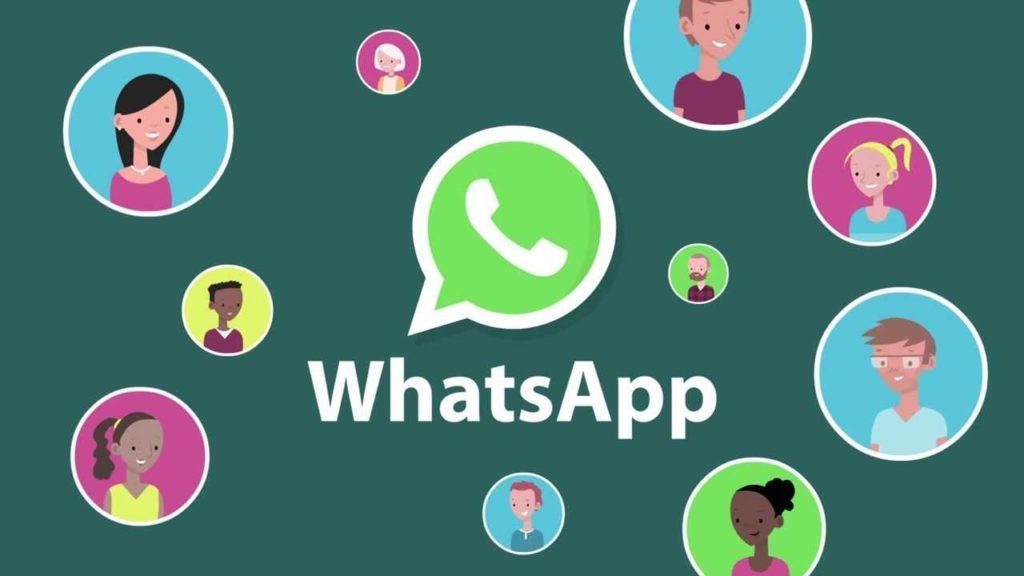 Why WhatsApp is Blocked in China?

WhatsApp is such a powerful and excellent VoIP app that thousands of millions of users from all around the world are using WhatsApp. You may think that you can use WhatsApp to make free call and send messages as long as the device is connected with the internet anywhere and anytime. However, if you come to China or other countries where carry out the internet censorship to control the network, you will find you can't access WhatsApp even though your mobile device like smartphone is connecting with the internet. That's because WhatsApp is blocked by the Great Firewall – the internet censorship in China, which is the strongest net censorship in the world. Great Firewall controls and limits where and what netizens can browse, discuss and publish on the internet. It especially blocks the foreign social media sites and apps, streaming service and photo sharing websites including Facebook, Twitter, Youtube, Spotify, Showtime, Netflix, Hulu, Popcorn Time, Instagram, Vimeo, Flickr, Dropbox, Google, Google Drive, Snapchat, LINE, Viber and more. Almost foreign social media sites allow freedom of expression, that means internet users can express what they want to express through the social media sites like Facebook, Twitter, Snapchat, Line etc. and netizens will not be limited, regulated and monitored by government and ISP while using the social media websites and apps to express what they want to speak. But China government has no way to control these social media sites and can't limit any unfavorable speech published by the internet users in China. So, these popular social media apps are prohibited using and accessing. That's why WhatsApp can't be accessed in China.
Unblock WhatsApp With ExpressVPN Now
How to Unblock and Access WhatsApp in China? – By Using VPN
Why the internet censorship – Great Firewall is so strong? That's because the Great Firewall combines legislative actions and technologies enforced by the China government to regulate the internet domestically. Therefore, it is difficult to get around the detection of the Great Firewall. How to unblock and access WhatsApp in China? What's the best way to bypass the Great Firewall? There are many ways to bypass the Great Firewall and access the blocked websites from China, but the best way is to use a VPN provider. VPN creates a secure and encrypted tunnel over the internet and all your internet traffic will go through directly this secure tunnel. No one can access and collect what you do on the internet.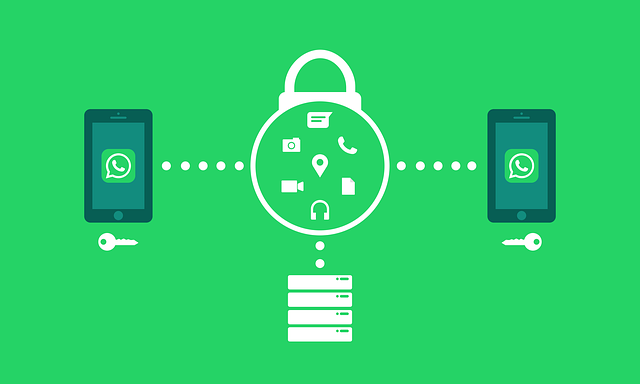 How Does a VPN Bypass the Great Firewall and Access WhatsApp?
A VPN uses a secure tunnel to connect to a remote server, encrypting all data that travels through the private tunnel VPN. VPN is the best solution for internet privacy and bypassing the regional restrictions and internet censorship like the Great Firewall. The reliable and trusted VPN offers lightning-fast speeds, maximum security and zero-logs. Virtual private network provides encryption without compromising your online experience. Once you connect to a VPN, all your traffic going through your computer will be redirected over that VPN. For example, if you connect to a VPN server located in USA, all your network traffic will be redirected to USA before it emerges. And replies will be sent to the server in the United States, which will forward them back to you. All this process happens over an encrypted connection. What your Internet service provider, network operator even your local government can see is that you're making an encrypted connection and all data is delivered through the encrypted tunnel. But they have no way to decrypt the tunnel, so they can access and block what you do through this secure and encrypt tunnel. That's how can you bypass the detection of the Great Firewall.
VPN hides your IP address and assign you a new IP address by the server you are connecting. By masking your real IP address, you can geo-spoof your location with a VPN. Anyway, the VPN encrypts your internet traffic, hides your real IP address, replaces with another new IP address assign by the servers you connect and access the blocked contents like WhatsApp. In China, you just need to connect your VPN with a remote server located in the region or country where WhatsApp is available. For example, you connect your VPN to the USA servers. Then you will be assigned an IP address located in the united Stated like New York, which looks like you're from the United States. VPN routes all your internet traffic through a remote location and all powerful technology used by the VPN is secure and reliable. Therefore, with a strong VPN, you're able to access media from virtually anywhere in the world simply by establishing a VPN connection with the software or apps provided by the VPN supplier. You not only can unblock and access WhatsApp in China but also watch video and access the websites you weren't able to before.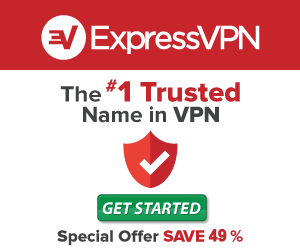 What's the Best VPN to Unblock and Access WhatsApp in China?
Since China practices strictest and strongest internet censorship, many internet users choose VPN service to bypass the internet censorship and access whatever contents they want. So actually VPN service is flourishing in China and there are tons of VPN services on the internet market including the free and paid service. It is hard to choose the best and trustiest VPN service especially for those beginners. Different price features and functions are all the important factors to select the favorite VPN service. What's the best VPN to unblock and access WhatsApp in China? What's the best VPN to access any other websites, apps, and contents from any other places where also practice internet censorship? Here we will give you the correct recommendation and redirection.
1. ExpressVPN ExpressVPN – World's #1 Trusted Leader in VPN
ExpressVPN is the top recommendation as ExpressVPN provides a huge network of 3000+ global VPN servers optimized for fast connections from 148 cities in 94 countries. With unlimited speeds and unlimited server switches, you can connect from anywhere in the world. ExpressVPN is an offshore VPN based in the British Virgin Islands, a tropical oasis without data retention laws. No activity. No connection logs. With one single account, it allows 5 simultaneous connections. ExpressVPN uses VPN Split tunneling, internet kill switch and zero-knowledge DNS technology to increase online security and privacy. You can switch any servers you want across the globe to access geo-restrictions websites like YouTube, Netflix and BBC iPlayer, and unblock VoIP services like WhatsApp, Line and Kakao Talk etc.
ExpressVPN now is offering almost 50% discount on their yearly plan, plus 3 Months Free. It is down to $6.67/month! There is no risk to use ExpressVPN, as it provides no-hassle 100% 30-day Money-back Guarantee. If you're not happy with ExpressVPN, you can ask for a refund. But ExpressVPN is confident with their fast and stable VPN service. That's why millions of internet users choose ExpressVPN as their top choice. ExpressVPN is the top recommendation for you to access WhatsApp and other internet-censored websites in China.

2. IPVanish VPN – The World's Best VPN Service
IPVanish VPN is the only true Top Tire VPN service in the world. It delivers the best VPN speeds. IPVanish VPN offers the most secure connections and the most competitive pricing anywhere. The IPVanish network spans 40,000+ IPs on 1,300+ servers in 75+ countries, giving you the ability to surf anonymously and access the unrestricted Internet every corner of the globe. It applies the advanced standard encryption 256-bit encryption to strongly encrypt all your internet traffic. IPVanish carries out strict zero-logs policy which never logs internet user's online activities. IPVanish offers unlimited bandwidth, unlimited P2P traffic and unlimited server switching. IPVanish allows anonymous torrenting and provides SOCKS5 web proxy. You are allowed 10 simultaneous connections on multiple devices with one IPVanish account. IPVanish also gives strong VPN protocols like OpenVPN and L2TP/IPsec protocols to encrypt internet traffic. Friendly-use apps and software of IPVanish are compatible well with all popular systems like Windows, Mac, Android, iOS, Linux and routers. IPVanish VPN also works with Apple TV and Kodi and other smart TV and android TV. With an IPVanish VPN, you can access to any censored apps and websites from anywhere around the world.
Now IPVanish is providing a big 46% discount on their 1-year plan and a 66% off for 2-year plan so you can get their privacy protection for as low as $4.12/month. IPVanish ensures you a complete privacy and security on the internet. Never miss out on the biggest discount at IPVanish!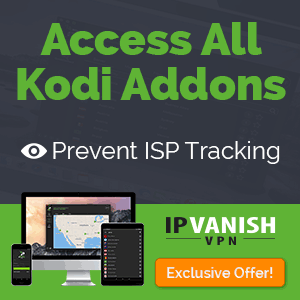 3. VyprVPN – The World's Powerful VPN
Golden Frog GmbH, VyprVPN's parent company, is incorporated in Switzerland, as Switzerland's favorable privacy laws reflect our mission as a company and respect the rights of Internet users. VyprVPN is also a trusted and reliable VPN provider you can work with. Unlike other VPN competitors, VyprVPN runs 100% without third parties, own their own hardware and runs their own network. You can freely switch servers between 700+ servers in 70+ global locations. It provides 200,000+ IP address and zero restrictions, now download caps. The most powerful and remarkable performance of VyprVPN is its own proprietary technology Chameleon VPN which defeats VPN blocking for an unrestricted internet. Chameleon is proven to help users that live in or travel to countries such as China, Russia, India, Turkey, Iran and Syria from being blocked. It is also ideal for users worldwide experiencing VPN blocking and speed issues related to bandwidth throttling.
VyprVPN is offering all the new members a 3 days free trial to test their service. In addition, VyprVPN team is kindly offering a 25% discount which drops the price down to only $3.75/month. Activate 3-day VyprVPN free trial & Save 25% for your first year!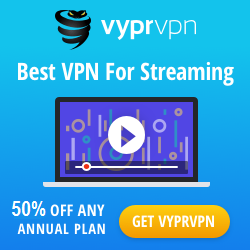 4. ZenMate VPN – Internet Security and Privacy VPN Service
ZenMate VPN is another good choice for streaming music content on SoundCloud. Currently the service is already used by over 45 million users to access the web securely, anonymously and without restrictions. ZenMate VPN offers over 3000 IPs in over 30 countries, making sure your connection always reaches its destination through the safest, most efficient route possible. It uses the unbreakable AES-256 encryption to protect all your internet traffic against ISP, government, hackers and snoopers. ZenMate supports the major platforms, including Windows, macOS, iOS and Android devices. Upgrade to ZenMate Ultimate for as low as $2.05/month and get a FREE 1-year license of McAfee Total Security!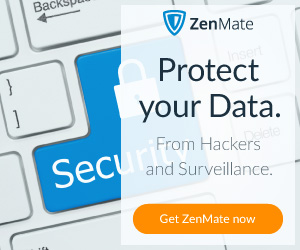 Video Guides on How to Unblock WhatsApp in China
How to Do to Make Use of WhatsApp formerly in China:
1. Ingress the internet
Accessing the Internet is comparatively simple in China and can be done through one of the 3 objects below:
Wifi: In China, there are widespread open Wi-Fi networks. The bulky common of hotels, coffee shops and airports proffer gratis Wi-Fi to their consumers. Yet so, you should be in mind that the superiority of these associations tends to be fairly meager, and the further you shift away as of the chief urban centers, the tougher it will be to discover open Wi-Fi networks.

Local SIM card: Receiving a prepaid SIM card with entrée to the Internet is simple and contemptible. The merely thing that you will have to perform is go to a shop of one of the core mobile phone operators for instance, China Mobile, China Unicom or China Telecom together with your passport. Usually, 200 Yuan is sufficient for single month: 50 Yuan to pay money for the SIM card and 150 Yuan for a one month data plan and a small amount of calls.
Roaming: Whereas roaming can be helpful in an emergency, it leans to be fairly costly to just even make active it. In addition, it's awfully probable that it won't work with the bulk of global telephone operators. After everything else, it's value bring up that whilst some citizens have controlled to get all over Internet margins merely by means of roaming, don't count up on it.
2. Connect or fix the VPN
Once you've acquired a VPN plan and have installed the app, linking it leans to be fairly simple. Enter your qualifications (email/username), decide a server and link the VPN. After that in a few seconds, the VPN will be linked and you will have unobstructed entrée to the Internet.
It's a fine plan to attach to servers secure to China like Hong Kong, Japan or Korea as those are the ones that typically proffer the greatest associations. After everything else, if for whatsoever cause you aren't able to unite your VPN, make confident you have a method to converse with your VPN supplier so that they can propose the top mode of calibrating it for China. Remain in mind that not every VPNs work in China and not everything proffer proficient after-sale overhaul, so make definite that you prefer a good quality VPN, as in the closing stages, you obtain what you disburse for.
3. Use WhatsApp
Once the VPN is linked, you shouldn't have any troubles using WhatsApp to send text messages or records, or yet to make video calls. If you have troubles in WhatsApp or with the VPN activated, it's a fine plan to start again the WhatsApp app without detaching the VPN.
Top 5 Best VPN Services In The World
| VPN Provider | Servers | Country | # of Connections | Price(USD) | Website |
| --- | --- | --- | --- | --- | --- |
| | 3000+ VPN servers in 94 countries. | British Virgin Islands | 5 Connections | $6.67/Month (Save 49%) | 1 View Deals |
| | 5450+ servers in 62+ countries. | Panama | 6 Connections | $3.49/Month (Save 70%) | 2 View Deals |
| | 200+ servers in 70 countries. | Bulgaria | 6 Connections | $4.18/Month (Save 50%) | 3 View Deals |
| | Premium VPN-servers in 23 countries. | Switzerland | Unlimited | €8.95/Month (Save 31%) | 4 View Deals |
| | 1,300+ VPN servers in 75+ countries. | USA | 10 Connections | $6.49/Month (Save 46%) | 5 View Deals |
Warm Tips: ExpressVPN is the best and most trusted VPN service with ultra-fast speed and stable connection. It offers high-speed servers in more than 90 countries, making it a strong choice for people who is looking ways to unblock WhatsApp in China. The service uses industry-standard 256-bit AES encryption and supports OpenVPN, L2TP/IPSec, PPTP and SSTP protocols to give you the high level of security. With ExpressVPN, you can access internet-censored websites and apps from anywhere around the world.