How to Remove Windows AntiVirus Tool Virus, Rogueware Removal Tips
Windows AntiVirus Tool Description
Windows AntiVirus Tool belongs to the rogue family regarding the so-called Windows Antivirus virus, a new version rogue recently released over the cyber world. This kind of rogue security software self is a virus, often exploited by hijackers to disguise of a legitimate anti-virus program in order to trick Internet users into purchasing. Windows AntiVirus Tool is a very perilous rogue program also called rogueware that scans your PC for established bogus Trojans, rootkits, worms, spyware and more.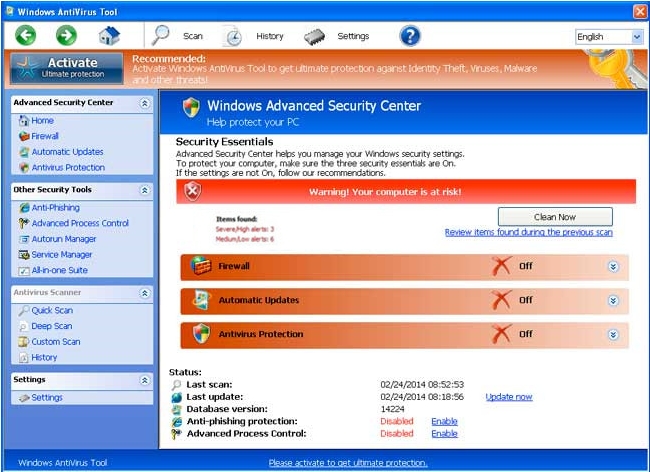 There are a variety versions of the Windows AntiVirus rogueware such as Windows AntiVirus Suite (Read More), the deference between them is just the name. However, there exactly have a lot of similarities. All such Windows AntiVirus Tool rogueware crafted by hijackers just aims at tricking money from innocent Internet users. And the exploited trick for hijackers is consistent, that running a bogus scanner and warning victimized users their computers have a lot of fatal problems. If the victimized users don't pay the recommended version reflected on the Windows AntiVirus Tool page, their computer would be corrupted.
>How crafty the virus maker is, the Windows AntiVirus Tool declares it is the real-time protection service that just need users pay the full version, otherwise all detected malware threats couldn't be removed but keeps corrupting the infectious machine in stead. In reality, the Windows AntiVirus Tool is a fraud, is a fake anti-virus program brings out quite a few malicious codes on users' computers. Once you followed the advice to pay the bogus full version, your PC will be infected with other malware threats and you have to lose all fine you paid to hijackers. Therefore, don't be taken in by such Windows AntiVirus Tool rogue security software.
Windows AntiVirus Tool: Properties and Danger
Windows AntiVirus Tool runs a bogus canners, detects a set of malware, and pops-up an alert informed you what and how to pay to deal with the malware threats.
Windows AntiVirus Tool rogueware imitates some functionalities of genuine anti-virus program that allows victimized users pick the types of files they want to scan such as registry, file system and others.
Windows AntiVirus Tool rogueware gives victimized users with s description of simple and effective. In fact, all those are false appearance, are designed to trick Internet users.
Windows AntiVirus Tool rogueware can degrade the infectious PC performance to the minimum. Slowdown, freeze up, robots, shut down and blue screen of death probably happen.
Windows AntiVirus Tool virus makes the infectious machine always at the risk of being attacked by other worms, Trojans, or ransomware. Further more, all confidential data stored on hard-drives and Internet browser must be at high-risk of theft.
Note: Can't completely remove the Windows AntiVirus Tool virus? You can ask for help by Live Chat with VilmaTech 24/7 Online Experts now.

Tips to Fast Remove the Windows AntiVirus Tool Definitely
Step 1
1. Open computer and reach the desktop. Locate at the Windows AntiVirus Tool virus page and click Settings there.


2. Select All unprotected Startup and choose Windows AntiVirus Tool. Now double click on My Computer on the desktop to reveal out local disks. Open this path – C:\Users\[YOUR USER NAME]\AppData\Roaming.
3. Scroll down and choose the file named at "svc-[random letters].exe". You then right click the file and then choose the rename option from the prompting menu.
4. You then need rename the target file "svc-[random letters].exe" to "fake.exe".


5. Later after that, reboot the infectious machine to put it in effective. This step can help you unlock the Internet.
Step 2:
1. For Windows 8, access to the Metro and right click anywhere around the applications. There will be a bar popping-up. Locate at the All apps icon and click on it. Locate at the Applications Menu.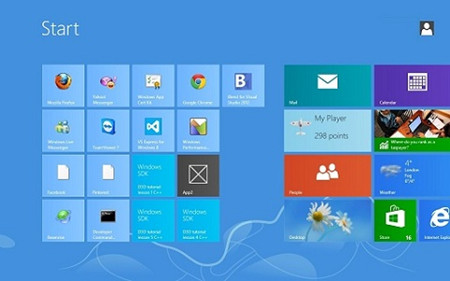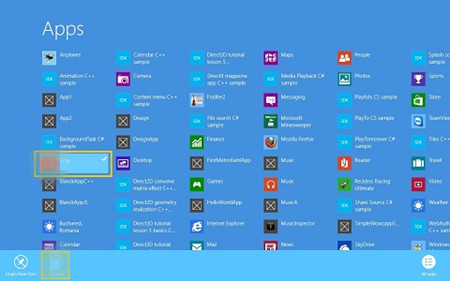 2. Now detect the Windows AntiVirus Tool rogueware and right click on it. You then need chose the Uninstall option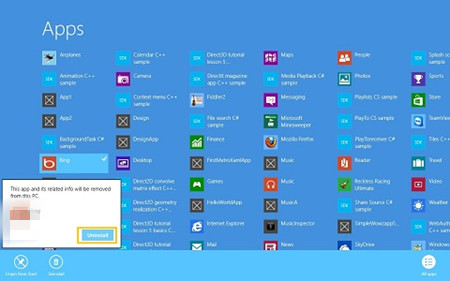 3. If you are Windows 7, Vista, Windows XP, just need open control panel and choose Add/Remove option or Uninstall a Program there. You hen locate at the malicious rogue security program and choose Remove or Uninstall option.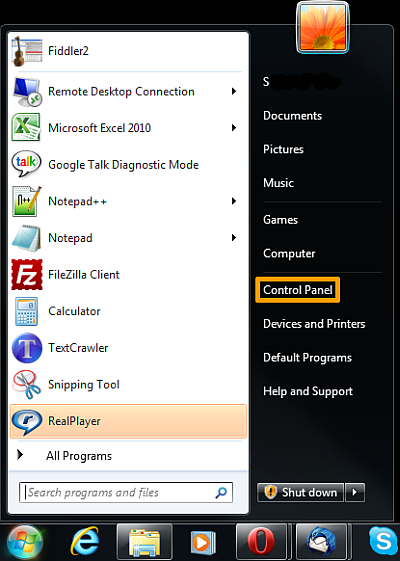 4. Next you follow the next steps as prompting wizard to get the Windows AntiVirus Tool rogue security program completely uninstalled from the Windows.
Step 3
Beside all steps mentioned above, you still need to remove all leftovers including Windows AntiVirus Tool virus' left files and registry entries.
1. Now show hidden files on Windows. Open Control Panel. For Windows 8 just need access Apps view and search control panel. Click on the Appearance and Personalization link.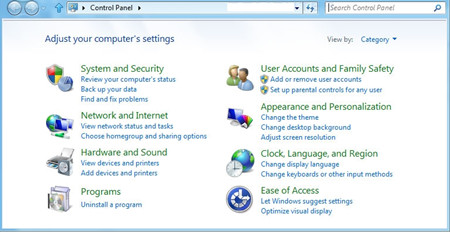 2. Double click on Files and Folder Option.
3. Locate at Folder Options category and click on the Show hidden files and folders option.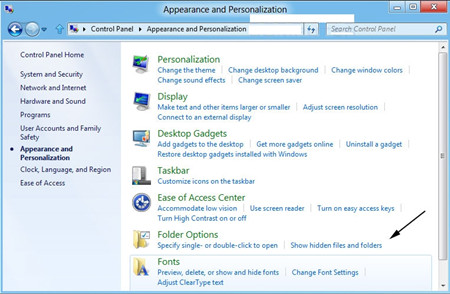 4. You then need chose the "View" tab. Check "Show hidden files, folders and drives."
5. Uncheck "Hide protected operating system files (Recommended). Click Ok.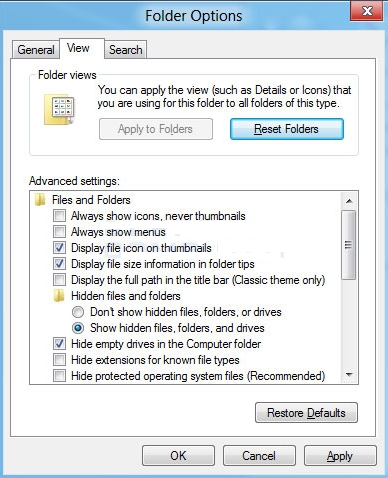 6. Double click on My Computer icon and open local drives. Search and remove all shown files related with the Windows AntiVirus Tool virus.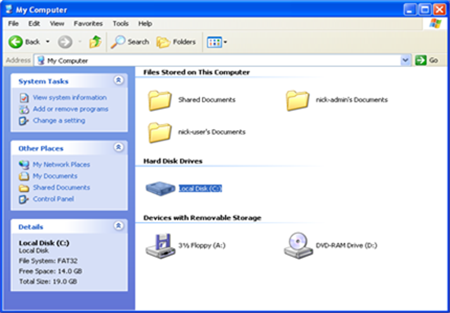 7. Open the Registry Editor by typing regedit in Run window. You can open run window by pressing Win+ R key.
8. On the Registry Editor window search the Windows AntiVirus Tool virus and remove all left registry entries.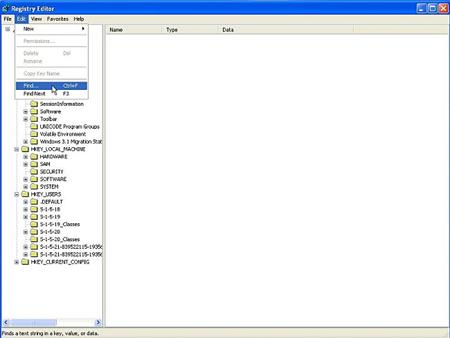 Windows AntiVirus Tool Propagation
Windows AntiVirus Tool rogue security program infiltrates on the Internet users' computers without any trace. How can it accomplish? Now we have to consider about the >Windows AntiVirus Tool rogue security program propagations so that you can understand that. Read on please.
Windows AntiVirus Tool fake virus itself is primarily propagated by spam emails and drive-by downloads especially refer to those third-party programs.( freeware, shareware, web extensions, web toolbars and more) How does it works? Windows AntiVirus Tool fake virus often is packaged with those freeware so it self can add on target computer just while user's download is ongoing. And done like that the rogue security program could entice in the target computer easily.
Windows AntiVirus Tool also can conceal itself in pop-ups like ads, coupons, revenues or sponsored links. Just when user follows those links popular in worldwide web, the malicious virus codes or executable files can automatically add on web browsers. And those codes and files allow the hijackers a high degree of governing the target computer and making Windows AntiVirus Tool active every time Windows reboots.
Usually Internet users can receive a pop-up box says Internet browser is outdated and recommends users update to secure PC performance and upgrade online experience. And then the target computer is compromised if the user visit the recommended link and upgrade program.
Till now, you should have a clear view that the Windows AntiVirus Tool is fake anti-virus program and no need to pay the required fine to the hijackers. To in case of the further damage and rescue the infectious PC, you'd better remove it without any delay. Till now, if you still need help to get the Windows AntiVirus Tool virus fixed, you can live chat with VilmaTech 24/7 Online Experts