How to Access Snapchat in China in 2020?
Snapchat is one of the most popular social media platforms with nearly 200 million daily active users. Millions of people use Snapchat every day to share photos and videos with their friends and family. Some people want to use Snapchat in China but sadly the App is blocked by the Chinese Government. Why can't Snapchat get into China? Is it possible to access Snapchat in China? In this article, we will give you a simple and step-by-step explanation on how to access Snapchat in China.
About SnapChat: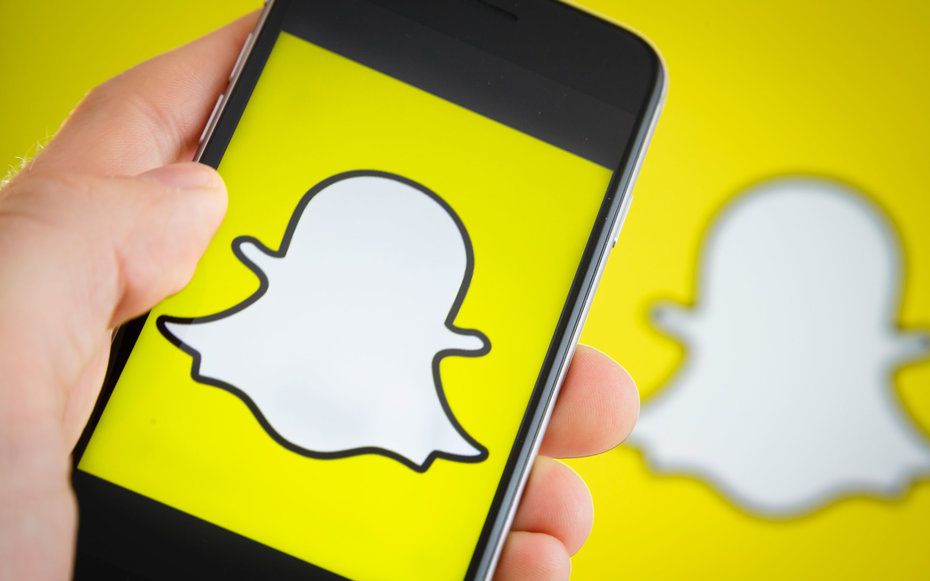 Snapchat is a multimedia messaging app created by Evan Spiegel, Bobby Murphy, and Reggie Brown, former students at Stanford University. Since its launch in 2011, the app has been widely adopted, especially among teenagers. It may not be quite as mainstream as Facebook or Instagram, but there are still millions and millions of people using it every day. Snapchat now has a huge impact on social media and content marketing. It has legions of loyal followers and is also constantly bringing in new features to keep things fresh.Using Snapchat allows you to perform a range of different tasks, including sending short videos, live video chatting, messaging, creating caricature-like Bitmoji avatars, and sharing a chronological "story" that's broadcasted to all your followers. This image and video messaging application gives kids and teens what they really want. It changes the way people communicate online. Unlike Facebook and Twitter, which record and broadcast everything you do, Snapchat allows you to quickly send a photo of yourself with a rainbow-puking AR lens applied to a friend, and after they open it, it'll disappear forever.Snapchat lets you easily talk with friends, view Live Stories from around the world, and explore news in Discover anywhere around the world, except in China. The service is blocked in China due to China's Great Firewall. To access Snapchat in China, you have to use a reliable VPN service.

Tips: Stuck in a place that blocks Snapchat? Get ExpressVPN and restore your access to Snapchat and all your favorite filters. ExpressVPN is one of the best choices for people who looking ways to unblock Snapchat at school, at work, and abroad. It has great design and easy to use interface. ExpressVPN offers 3,000+ VPN servers in 160 VPN server locations in 94 countries and it is equiped with solid security features. The service uses industry-standard 256-bit AES encryption and supports OpenVPN, L2TP/IPSec, PPTP and SSTP protocols to give you the high level of security. With ExpressVPN, you can defeats school firewalls to unblock Snapchat, Instagram, Facebook, Twitter and more services in China safely.
Unblock Snapchat With ExpressVPN Now
Why is Snapchat Blocked in China?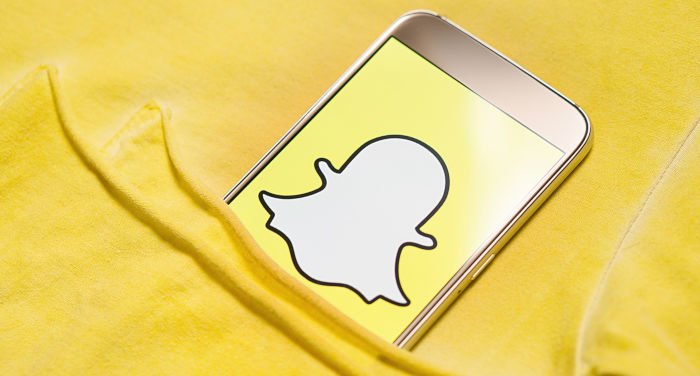 Sadly, many foreign app and sites are blocked in China and so does Snapchat. In fact, the blocking of foreign Internet services is not a secret anymore and becomes a legal right of the Chinese government. Despite Snapchat is still available in the China App Store and can be downloaded, its service is not working. One of the reasons that why Snapchat iis blocked in China is because Snapchat uses a combination of shared servers, one of which is Google servers. All Google services are banned in China. As long as the Snap Inc. chooses Google for their global services, people within China will not access Snapchat. Another reason is Chinese government requires instant message apps to be monitored and their data to be censored. To achieve that, the Snapchat must have a certain "hole" in their servers for the Chinese government to peek into. For either security or user's privacy, Snapchat is not willing to comply. Therefore, since the Chinese government cannot tolerate anything which is out of its control, they simply block Snapchat in China. However, you can use SnapChat in China by using a Reliable VPN service in China.
Access Snapchat in China with A VPN

China's internet censorship is strong and seems unbeatable, therefore it is not surprising that Snapchat has been blocked in this country because the government has no control over the content being exhibited and shared. When you open Snapchat in China, the website reads your IP address and recognizes their service is not available in your region, then you're out of luck and you won't be able to stay connected with your loved ones with Snapchat. So, if you want to access Snapchat in China, you should get a VPN first.
A VPN can change your IP address, thus hiding your identity and internet activity. A reliable VPN even conceals all your data with military-grade AES-256-CBC encryption to provide strong VPN encryption between your device and the server you have connected to. It helps you escape China's Great Firewall and access Snapchat wherever you are. Even Snapchat use is restricted in your schools, colleges, universities, and workplaces, VPN can help you bypass the restriction. Moreover, you can use a VPN to access any blocked websites like Facebook, YouTube, Twitter, Instagram, WhatsApp, Gmail, Google Search when you are in China. Check out the best VPN to unblock Snapchat in China below.
Unblock Snapchat With ExpressVPN Now
What's The Best VPN to Unblock SoundCloud in China?
Even if you may have never been to China, you must have heard of the Great Firewall of China, which is the country's firewall and censorship tool to block Internet contents that the government doesn't like. Websites and service that have been blocked in China include Google, Facebook, Twitter, Gmail, YouTube, WhatsApp, Snapchat and many more. And the worse thing is China is blocking VPNs too. So, before signing up for a VPN service to unblock Snapchat in China, you need to make sure that the VPN is not blocked in China. In addition, the VPN you are going to pay should have a large selection of servers. This way, you'll be able to access content from many different countries. The closer you are to the server, the better the potential speed will be. The best VPN for Snapchat also need strong encryption. Choose those apply AES-256 encryption and support multiple VPN protocols including OpenVPN, L2TP/IPsec, IKEv2, PPTP and SSTP to ensure your security and privacy. Last but not the least, just pick up a no logging VPN. That means the VPN provider will never track the time or duration of any online session, and neither do they keep logs of your IP addresses or servers used, websites visited or files downloaded. With the right VPN, you can collect your favorite snaps and stories, explore hand-crafted stories from the world's top events and publishers, and keep up with your friends' stories every day in China. Here we will give you the top four best VPN services to help you access Snapchat in China.

Top 4 VPNs for Snapchat in China
1. ExpressVPN – #1 Trusted VPN (RECOMMENDED!)
ExpressVPN is the most popular choice for full internet access in China. Since it is based in the British Virgin Islands, a tropical oasis without data retention laws, there is no activity or connection logs. It is the top recommendation to access Snapchat in China. ExpressVPN provides a huge network of 3,000+ VPN servers in 160 VPN server locations in 94 countries. In terms of speed, security, privacy and features, ExpressVPN is outstanding. With unlimited speeds and unlimited server switches, you won't have to wait forever to view your friends' snaps or for every story to load. The service uses a powerful 256-bit AES encryption, along with DNS-leak protection, an automatic kill switch, and split tunneling, it almost covers everything you'd expect from the top VPN service. A single subscription grants access to five devices at the same time. Now ExpressVPN supports on Mac, iOS, Android, Linux, and routers and offers browser extensions for most major web browsers, including Chrome, Firefox and Safari.
ExpressVPN is pricey, especially for those on a tight budget. Their monthly price starts with $12.95/month, but, you get what you pay for. Signing up for a longer period will let you get massive discount. Currently ExpressVPN is offering 50% discount on a yearly plan and it also provides you 3 months free. With the exclusive ExpressVPN discount, the price is down to $6.67/month. ExpressVPN offers 30-day money back guarantee for those who want to try the product out first. If you feel the service didn't really match your expectations, you're able to ask for a full refund. No question asked. Escape China's Great Firewall and access Snapchat with ExpressVPN now!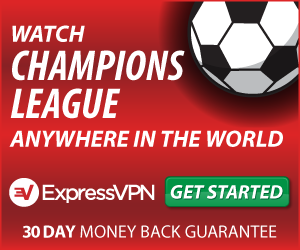 2. IPVanish VPN – The World's Best VPN Service
IPVanish is another best VPN service provider for unblocking Snapchat in China because it has a massive network of servers and good stability. This is the only true Top Tier VPN service in the world that offers 40,000+ shared IPs and 1,300+ VPN servers in 75+ locations. The VPN features L2TP and OpenVPN protocols employing 256-bit encryption as standard, and it uses advanced technology to provide the best possible experience for users in China. IPVanish offers apps for all major platforms, including Windows, macOS, iOS, Android, Fire TV, Windows Phone, Linux, and Chromebook. A single subscription will grant access to 10 devices simultaneously. That's pretty generous compared with other competitors, so you can use it on your smartphone, laptop, and tablet while traveling. In addition, IPVanish features an Internet Kill Switch, DNS leak protection, IPV6 Leak Protection, Nat Firewall and more to ensure that your privacy and anonymity is always protected while using the Internet. Whether you want to unblock Snapchat to keep using it at school or work during a break, or when traveling to a country where it's banned, IPVanish will be a great helper. IPVanish also gives you unlimited P2P file sharing and HD streaming so that your internet speeds are always high and your "snaps" load immediately.
IPVanish's best value offering is currently its yearly subscription, which is available for $54.59, a saving of 63% off the full retail price of $143.88 a year. The monthly rate is currently available for $7.00/month while the 3 month membership is billed at $6.30/month. IPVanish provides the most secure connections and the most competitive pricing anywhere. Grab the discount and unblock Snapchat with IPVanish for as low as $4.55/month! 7 Days Money-Back Guarantee.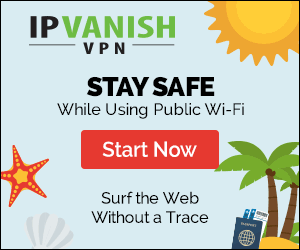 3. NordVPN – The Internet with No Borders
NordVPN has been in the VPN business for over a decade and it is one of the most secure VPNs around as it is based in Panama, Central America. The service offers a broad range of protected servers in China, which allows users to safely access Snapchat and all geo-restricted sites from China. NordVPN currently offers over 5400 servers in 60 countries, giving you plenty to choose from when bypassing restrictions. With the largest server network, NordVPN utilizes the OpenVPN protocol with AES-256-bit, and even uses obfuscation for access in banned countries like China. Besides, their DoubleVPN is very essential to ensure anonymity when you are located in China. Other advanced and remarkable features and technologies include automatic kill switch, Double VPN, Onion Over VPN, DNS Leak Protection, CyberSec and more. All of which create an extra layer of additional security. NordVPN is compatible on over 20 platforms and, with six simultaneous connections available. With NordVPN, internet freedom is guaranteed to all of the people in this world. You can access the internet without censorship and surveillance and get access to Snapchat in China with just a few clicks.
NordVPN offers 30-day money-back guarantee. And the service is now running a big promotion. During their promotion you can save up to 70% off on their 3 Years Plan. That means you can enjoy unlimited VPN access for just $3.49 per month, billed every 3 years. Break the restrictions of Great Chinese Firewall and get around your friends on Snapchat in China with NordVPN now!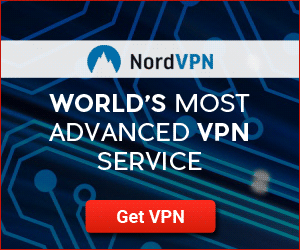 4. Surfshark VPN – Secure Your Digital Life
Surfshark is another good VPN for unblocking Snapchat in China. Although it's a relatively new VPN, it covers all the basic features you'd expect, including good speeds, a fair number of country locations, stable connection and the best thing is its ability to work in China. Surfshark has more than 800 servers in over 50 countries, which is a pretty big world-wide diversity. Looking into the Asia region, there are six countries available: Japan, South Korea, Hong Kong, Malaysia, Singapore, and Vietnam. This ensures you will have a fast and stable Internet connection while connecting Surfshark VPN in China. Surfshark VPN creates a secure and encrypted connection making it much harder for anyone to steal your personal information. Its Kill Switch shuts down your internet connection in case you disconnect from the VPN. Besides, there is a good feature called multi-hop which encrypts your connection across two servers, usually located in different jurisdictions, making it super-impossible to decipher.
Now Surfshark is releasing an exclusive 83% OFF for their 24 months plan, makingh the 2 year plan available for only $47.76, equivalent to paying $1.99 per month. The plan is fully refundable for 30 days if you are not satisfied with their service. Use Surfshark VPN to share your best moments in photos and video in China with Snapchat now!

Top 5 Best VPN Services In The World
| VPN Provider | Servers | Country | # of Connections | Price(USD) | Website |
| --- | --- | --- | --- | --- | --- |
| | 3000+ VPN servers in 94 countries. | British Virgin Islands | 5 Connections | $6.67/Month (Save 49%) | 1 View Deals |
| | 5450+ servers in 62+ countries. | Panama | 6 Connections | $3.49/Month (Save 70%) | 2 View Deals |
| | 200+ servers in 70 countries. | Bulgaria | 6 Connections | $4.18/Month (Save 50%) | 3 View Deals |
| | Premium VPN-servers in 23 countries. | Switzerland | Unlimited | €8.95/Month (Save 31%) | 4 View Deals |
| | 1,300+ VPN servers in 75+ countries. | USA | 10 Connections | $6.49/Month (Save 46%) | 5 View Deals |
Conclusion:
In every country, accessing Internet is very easy. But in China it is not a same case. It has so many formalities and restrictions to access internet. So automatically, the question may arise how Chinese access social media and in particular, this is all about to say How to access Snapchat. A new person who travels to China feels very difficult without internet. There are certain solutions to escape from this catches. That is so called VPN address. It is one of the famous software that helps to break the restrictions to use some social Medias in China. Many people download this VPN and start using their favorite applications. Not like other countries, Chinese prefers to use many social Medias. They love to use very partly. But they have multiple accounts for one person.
For decades, the Great Firewall of China has restricted netizens from accessing social sites including Snapchat in China, Facebook, Twitter, Instagram, Youtube, Tumblr and much more. Those apps are all blocked in the country and you won't be able to access it unless you are using it under the cover of the best VPN. Based on the results of our analysis and test, the top four VPNs mentioned above are helpful to unblock Snapchat in China. They all use strong 256-bit encryption and offer state-of-the-art VPN servers across major parts of the world including China, 24/7 elite customer support and a range of tunneling protocols to protect user data privacy and accessibility to unlimited geo-restricted sites from anywhere in the world. If you are Snapchat enthusiast in China, get yourself a VPN to bypass censorship in China now. It will allow you to circumvent the restrictions in place through spoofing your IP to another country outside of China where the app is available.