How to Access Facebook in China on Android
China has relaxed its control in a number of areas of life, but Beijing does not fail to keep a firm grip on the technology and the way people can access the media. In 2009, China banned Facebook, and there are hardly any plans to lift the ban as of now. Facebook is a social media platform that has its base in the United States. The cyberspace of China is heavily protected by the Great Firewall of China, so as to keep a track on the activity of the internet users. There is no doubt in the fact that China is one of the best for the latest technologies that it is developing with almost each passing day. The internet security protocols are also something China is the world famous for. The internet security is protected and looked after by the Great Firewall.
The internet in China is censored with the firewall, and there are various restrictions that have been imposed on a maximum of the foreign websites. Also, there are a number of websites that cannot be accessed by the citizens, sitting in the mainland of China. Apart from Facebook, websites like Gmail, Yahoo, Instagram and important and authentic news portals like the Bloomsbury News, the New York Times, etc. cannot be accessed by the people, as they have been banned by the Chinese government. There is no doubt that China has taken all these measures to safeguard the citizens from hackers, cyber crimes or even terrorism.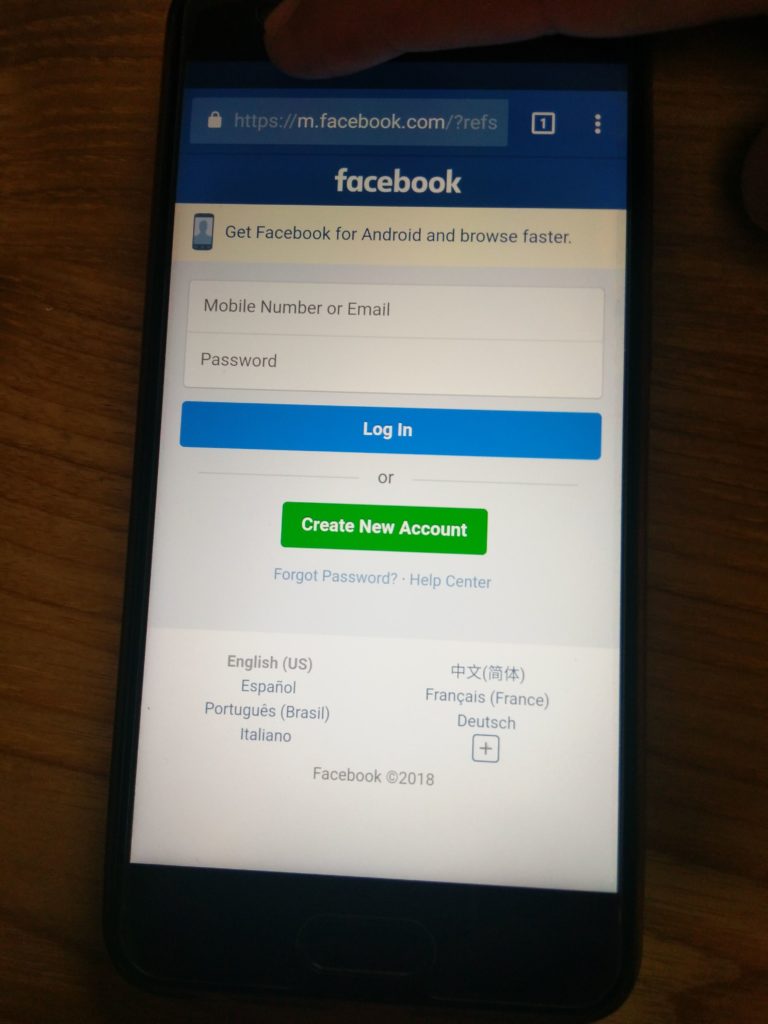 Why Was Facebook Blocked in China?
As we all know, Facebook is one of the most popular networking platforms, which allows people to connect with each other instantly. If any person has opened up an account with Facebook, they can connect with their friends and family within seconds, whether they are next door or seven seas away. Statuses can be posted, in numerous photos and videos can be shared as well as posted, chat instantly, connect through video calls or make comments and react to the posts of others shared or uploaded by others. The reason Facebook was banned was because of the Urumqi Riots. According to reports from the Chinese Government, the Xinjiang activists who were involved in the riot, actively made use of Facebook so that they could communicate with each other. The Government of China had to take this extreme step so that they could take proper safety measures for the citizens of China.
Facebook has gained world popularity now and is used by almost everyone. It provides the users with the best and easiest methods of connecting with the loved ones, making new connections, or even gathering news and information. A person who has ever thought of traveling to China, and is also an active user of Facebook, will face difficulties once he reaches there. He will lose all connections with the social world. Also, many other social networking sites are banned as well. But does a ban or censorship from the government make any difference? The answer is no. There are methods to access Facebook, and one just has to go through the methods that are listed under to use Facebook successfully through their android phones.
Suggestion: If you don't know how to access Facebook in China on Android, you're welcome to contact Our online technical team by clicking Start Live button bellow:

What is a Virtual Private Network?
A Virtual Private Network or a VPN is a network connection that is encoded and is connected to a faraway server, which allows people to access the sites that are banned or have censorship imposed on them. The location from where a person is actually surfing Facebook will be completely hidden as the actual Internet Protocol address of the user is changed and replaced with fake addresses that appear to be of some other country. The users opting for Virtual Private Network have to pay a minimum monthly or yearly rate, so as to get uninterrupted services. The VPNs not only benefit the travelers but also are of great help to the citizens of China as VPNs help in dodging censorship. The working method of a VPN is similar to that of a Wide Area Network (WAN). VPN helps the users to connect to sites no matter what distance they are in. Generally, VPNs extend the Intranets so that they are able to deliver information to large user bases. The educational institutions that have campuses spread across the country or the world make use of Virtual Private Network. There is a unique password and identification for every user so that they can connect easily.
How does a VPN Work?
The data transmitted passes through encrypted tunnels that are impossible to be deciphered by anyone. The encrypted data is decoded by the receiver and is safe. The technology of encapsulation and encryption keeps the users safe as the Internet Service Providers are unable to track the activity of the user and also, they can dodge the Great Firewall of China. VPNs are not illegal in China, and hence, people can use it safely without the risk of being in any kind of trouble. But of course, if anyone hides his identity with a Virtual Private Network to do something that is illegal or immoral, he is undoubtedly making a mistake.
Using VPN on Android
People using Android devices in China need not worry at all, as they are eligible to use Virtual Private Networks so that they can surf Facebook freely without worrying about getting caught. Firstly, the VPN software has to be downloaded on the device. Once downloaded, the user has to complete the installation process as well. A confirmation email is sent to the user. As soon as the installation process is over, the user can connect to the Virtual Private Network and select a server location according to his choice. With this, users can use Facebook, without the fear of being caught or their IP address being traced.
The five Virtual Private Networks that work absolutely fine are as follows:
● IPVanish
IPVanish provides a secure environment for everyday web use. Once you establish a VPN connection all of your online data (emails, instant messages, data transfers, online banking) pass through thier encrypted tunnel. And this VPN network spans 40,000+ IPs on 850+ servers in 60+ countries, giving you the ability to surf anonymously and access the unrestricted Internet every corner of the globe.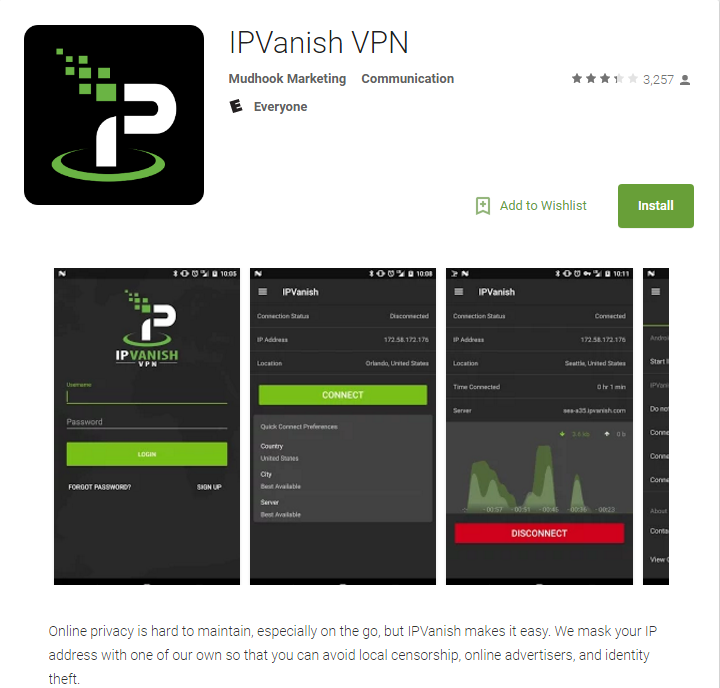 ● VyprVPN
This the one of provider that operates 100% without third parties, offering exceptional online security to protect your sensitive data. Access an unrestricted, free and open Internet. And you can enjoy a fast, secure & private Wi-Fi connection with 1GB of free data usage.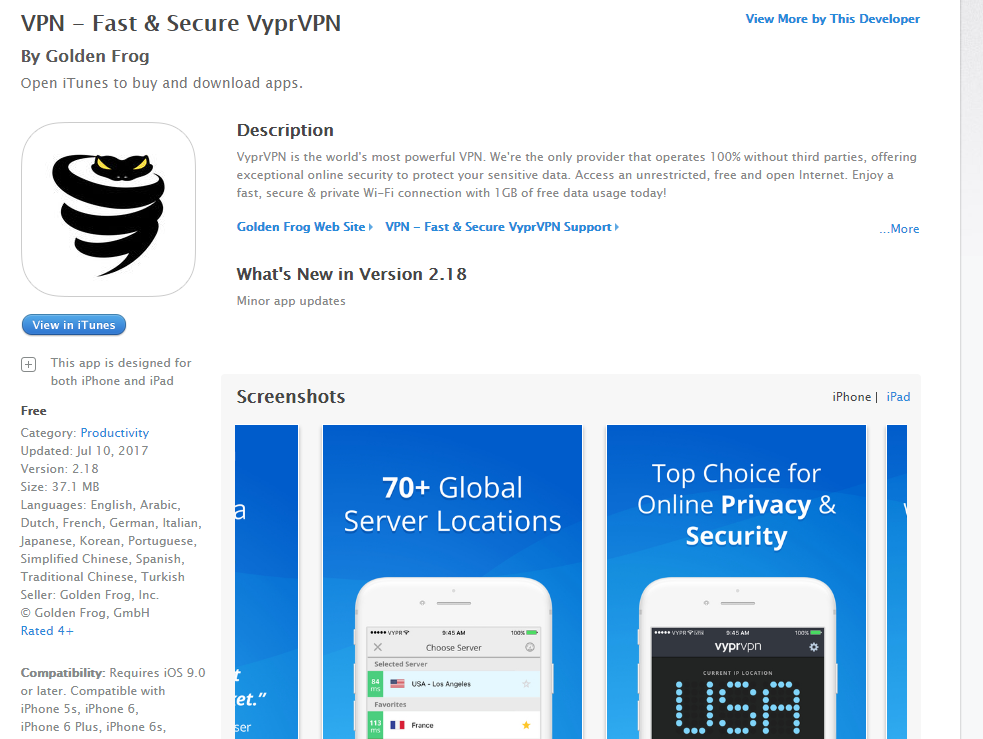 ● Private Internet Access
PRIVATE INTERNET ACCESS provides state of the art, multi-layered security with advanced privacy protection using VPN tunneling. Scroll below to the Security Layers section to learn more about each individual layer. Their services have been designed from the ground up to be able to operate using built-in technology pre-existing in your computer or smartphone device. And it is unrestricted US, UK, NL, CA, Romania, Germany, France, Sweden and Swiss based Internet Services.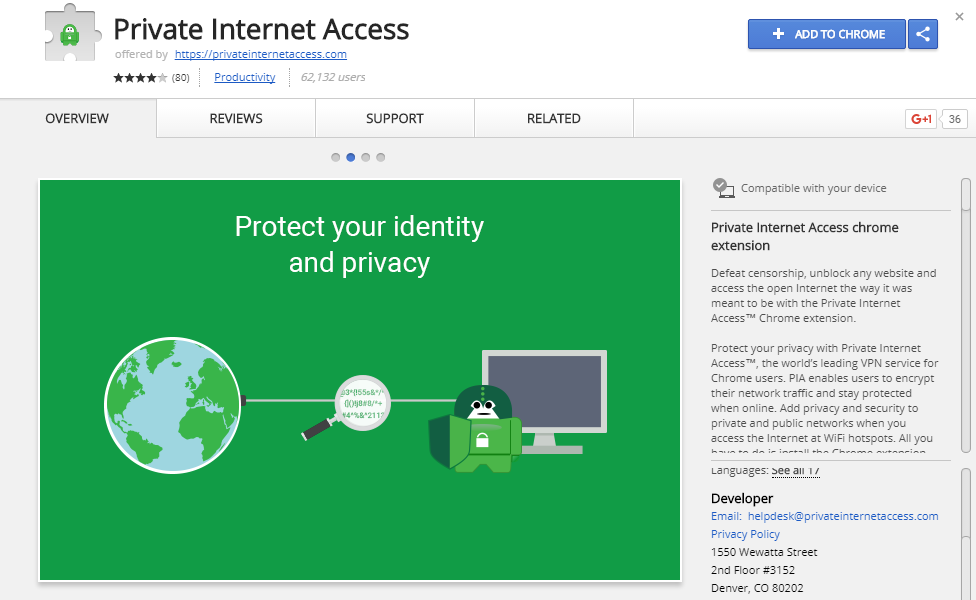 ● PureVPN
PureVPN operates a self-managed VPN network that currently stands at 750+ Servers in 141 Countries. And it is going 360° with theirs advanced features that add proactive, preventive and complete security. There are no third-parties involved and NO logs of your activities. PureVPN encrypts your entire internet with up-to 256-bit high grade encryption to protect your data on your system/device from prying eyes on the go or at home.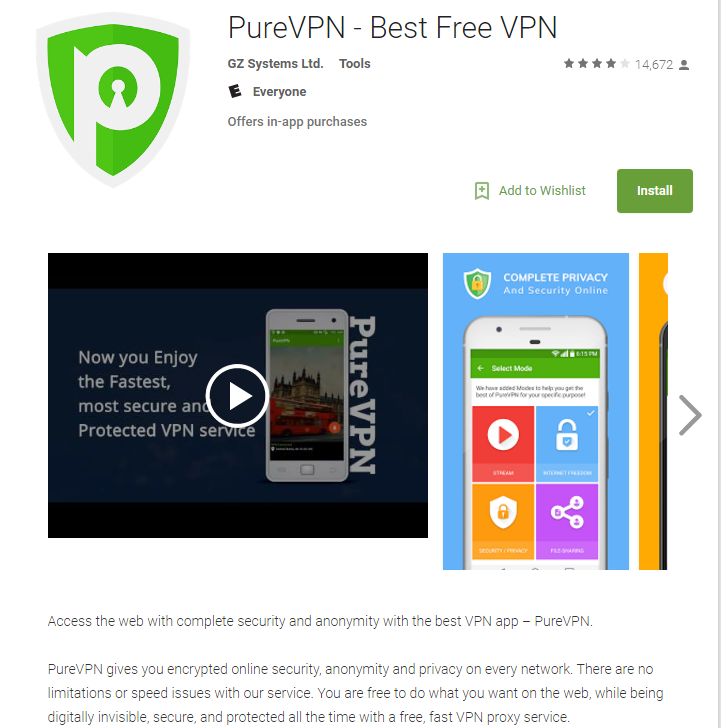 ● StrongVPN
StrongVPN has become the most reliable name for commercial VPNs in the industry. Established in 1995, StrongVPN provides more than 87,000 dynamic and static IPs, spanning across more than 500 servers in 22 countries.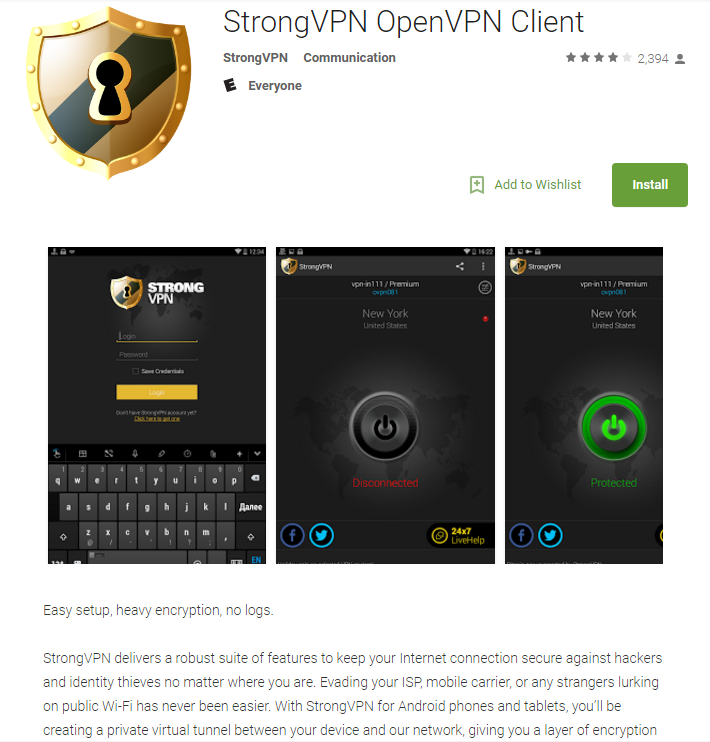 The VPNs stated above are the best, but they are not really similar to each other in terms of strength. They function absolutely wonderful in China and get through the restrictions of the firewall.
Top 10 Best VPN Services In The World
| VPN Provider | Servers | Country | # of Connections | Price(USD) | Website |
| --- | --- | --- | --- | --- | --- |
| | 2000+ VPN servers in 94 countries. | British Virgin Islands | 3 Connections | $6.67/Month (Save 49%) | 1 View Deals |
| | 1,000+ VPN servers in 60+ countries. | USA | 10 Connections | $4.87/Month (Save 60%) | 2 View Deals |
| | 200+ servers in 70 countries. | Bulgaria | 6 Connections | $4.18/Month (Save 50%) | 3 View Deals |
| | 4646+ servers in 62+ countries. | Panama | 6 Connections | $3.99/Month (Save 66%) | 4 View Deals |
| | 3034+ Servers in 28 Countries. | USA | 5 Connections | $2.91/Month (Save 58%) | 5 View Deals |
| | Servers in 55+ countries & 100 cities | Canada | Unlimited | $4.08/Month (Save 55%) | 6 View Deals |
| | Global servers in 30+ locations. | Germany | 1 Connection | $2.91/Month (Save 68%) | 7 View Deals |
| | 2000+ servers in 60+ countries. | Romania | 7 Connections | $2.75/Month (Save 77%) | 8 View Deals |
| | Premium VPN-servers in 23 countries. | Switzerland | Unlimited | €8.95/Month (Save 31%) | 9 View Deals |
| | 500+ Servers in 50 countries. | British Virgin Islands | Unlimited | $1.99/Month (Save 83%) | 10View Deals |