Google Chrome unveils 'Suspicious Site Reporter' extension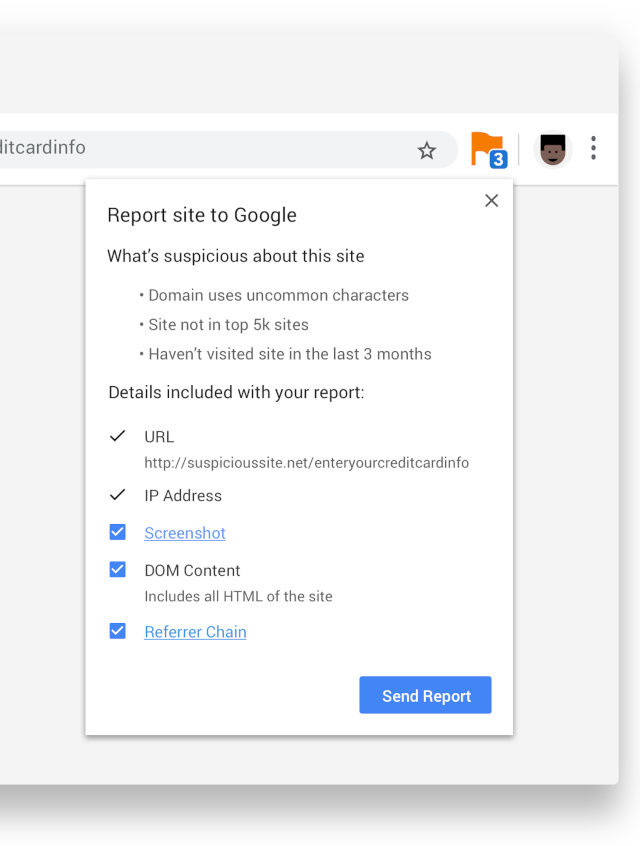 Google Chrome unveiled a new extension that will warn users when they are on a sketchy or suspicious site and let them easily report it. This extension is called the 'Suspicious Site Reporter,' and is currently available as a free download in the Chrome Web Store.

After installing the Suspicious Site Reporter extension, it will add a flag right next to your other extensions that turns orange if it finds anything dubious about the page you're visiting. If you click the icon to see more information, then you will know why the site is suspicious. Additionally, you can even report it to Google's Safe Browsing, which is Google's database of dangerous websites, for further evaluation. The tech giant is encouraging users to report suspicious sites, because you'll not only protect Chrome users, but users of other browsers and across the entire web.