Get Ivacy VPN For Just $1.00/Month (Limited Time Offer)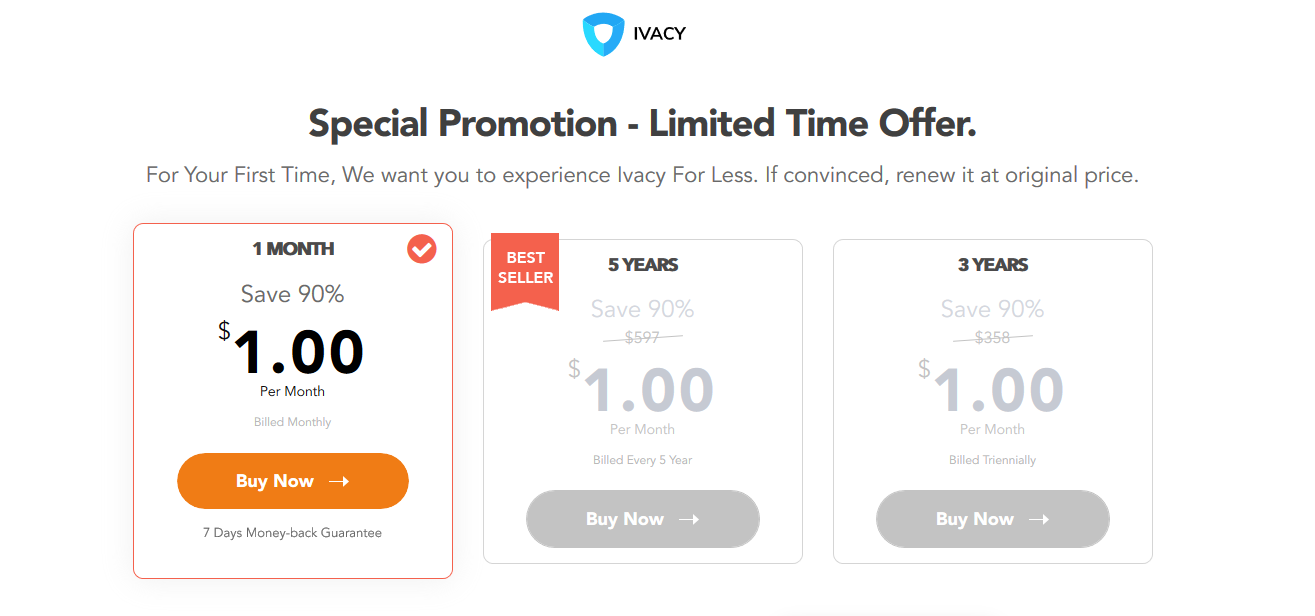 Get 1 Month, 3 Years and 5 Years of Ivacy VPN for Just $1.00/Month Now!

Ivacy VPN is an awarding VPN that protects your personal data and privacy with powerful 256-bit encryption, allowing you to safeguard yourself from hackers, spyware, and government surveillance. It covers 1000+ servers from 100+ locations, letting you change your IP address and access geographical contents wherever you are. You also can use Ivacy VPN to overcome ISP speed throttling and download torrent files safely. Ivacy VPN is available on Windows, Mac, Android, iOS and it works on up to five devices simultaneously. It has been crowned with the Fastest VPN Award in 2019. So, if you are concerned about your online security, then this VPN is an ideal solution to provide you extra privacy on the Internet.
For a limited time, Ivacy is offering our reader an exclusive deal. This special promotion allows you to get a one-month, 3 years, or 5 years for only $1.00/month. Even better, if you are not satisfied with the service, Ivacy offers a 30-day money back guarantee for the year plans, and a 7-day money-back guarantee for the one-month plan. What are you waiting for? Grab the limited-time offer before it's gone!