How Can You Watch Netflix in China on iPhone 6s?
Do You Know Why You Can't Watch Netflix in China?
Netflix is the most famous and popular streaming video site around the world. Many people like to use Netflix and subscribe there to watch what they are interested to. However, it is not convenient for many people living in China or visiting to China because they can't access Netflix and watch TV shows and movies. Therefore, How to Access Netflix in China? The first reason is that Netflix has not opened its service to China yet. And you should know that great content like films and TV shows on Netflix are not equally reachable from different nations and districts on the globe. For instance, access of subscribers in India is restricted to only a very small part of the library of the service because of copyright issues.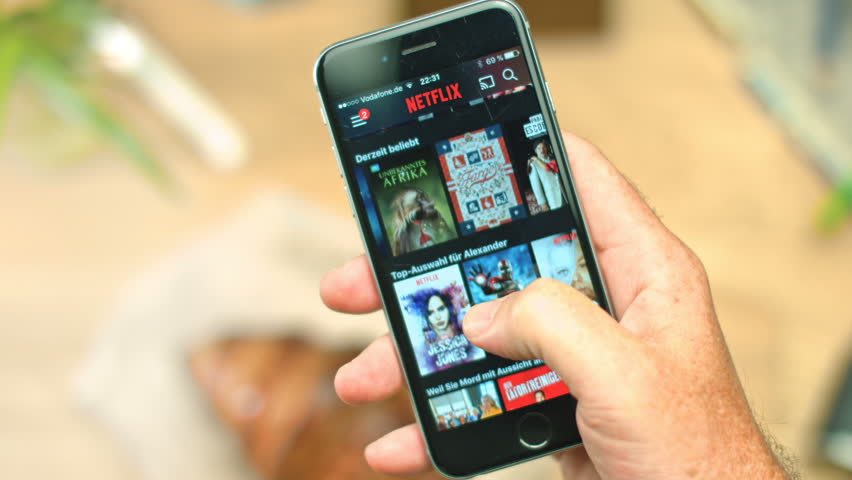 It is a fact known to a lot of users that cyberspace is strictly surveilled in Mainland China with the help of the notorious firewall GFW. GFW, also called Golden Shield Project is the abbreviation of Great Firewall of China. It is not only a technological but also legislative action adopted by the Chinese government to regulate the Internet domestically in China. It can kick out sensitive key words from searches initiated from China and prevent users from accessing selected website. In China, when you input www.netflix.com into the address bar and press the Enter key in an attempt to access the service, no matter how many times you try, you will only receive the message "Sorry, Netflix is not available in your country yet. Enter your email & we'll let you know when Netflix is available." Whoever you are, Chinese citizen or visitors from other countries, you can't access any content on Netflix in China directly.
Can't Visit Netflix in China? How to Do?
To help you access Netflix in China, the best solution is to use a VPN service. VPN is a secure and encrypted network, created over the public internet connection to enable the users hide their identity over the worldwide web. It has a strong ability to bypass geo-restrictions and help internet users to access any abroad websites successfully. Once you use a VPN, you just need to select a USA server, then it will assign you an IP address, then you can access Netflix successfully. VPN is a type of Internet connection that allows users to establish a secure connection between a computer, a Mac or a mobile device and a server. The most awesome aspect of this secure connection is that all traffic is "tunneled" through a cryptographic system that makes it almost impossible even very difficult for hackers or people who want to take a peek at your Internet traffic to access your data.
Suggestion: If you don't know how to access Netflix in China on your iPhone 6s, you're welcome to contact Our online technical team by clicking Start Live button bellow:

There're several advantages that you can use a VPN service
1. Security
Change your IP, hide your real location, protect your online security especially when you are using public Wi-Fi, like coffee shop, hotel, airport and other places.
2. Anonymity
No one will know what you do if you connecting to a VPN service. No one will really detect it is you.
3. Unblock any
Internet freedom is all we want, but we are blocked by many websites and apps, especially in some countries, like China, Russia, Brazil and some other countries.
4. Access contents under School Wifi
Most schools block social media and some sensitive websites in school. They are not able to access Chrome, Facebook, Twitter, Instagram, Kik, Reddit and other platforms. But school cannot block freedom. VPN is a good choice.
How to use VPN on iPhone?
iPhone users always have a great facility. They don't need to download Netflix there as it is available from the beginning. An iPhone user can access Netflix by using Pre-installed software. They hardly need any VPN or proxy to access FWhatsApp acebook. They just have to download the app and create their own account. Without the help of VPN, it is hard to access WhatsApp in China and in such a case they can opt for a reasonable cost and also works in China. After installing the VPN, it has to be made as the default server and then it can access any sites without any trouble. In iPhone whenever the phone has connected to a server a notification pops in on the iPhone notification bar, and you can switch it on and off when you want to. The details in the following:
Method one.
1. Go on Settings → Tap General → Tap VPN
2. Tap Add VPN Configuration → Tap Type
3. Tap Add Configuration in the upper left corner to go back to the previous screen.
4. Enter the VPN settings information including description, server, and remote ID.
5. Enter your authentication login including your username (or certificate), and password.
6. If you use a proxy, enable it by tapping Manual or Auto, depending on your preferences.
7. Tap Done. Under VPN Configurations, toggle the Status switch on.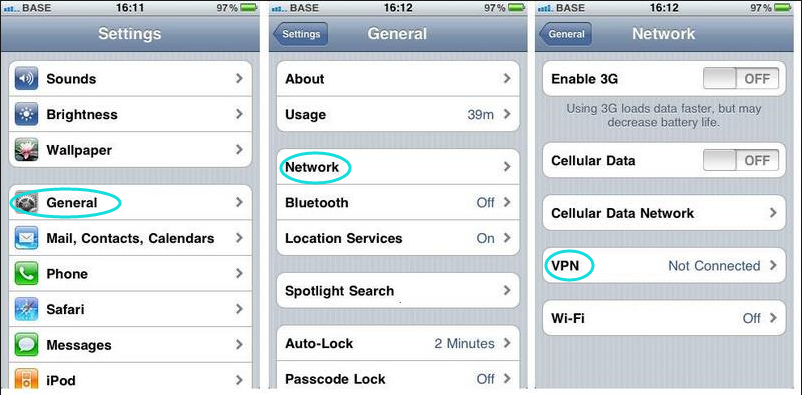 Method two.
Use Shadowsocks. Shadowsocks is one of the most stable way to use google. Not only that but you can use Shadowsocks and ProxyCAP64 (They are both free) as proxy tools to play LOL, Hearthstone, CSGO,etc. with your friends in your hometown. It's opensource, so you can get and use it for free. The only cost you have to pay is to rent a VPS (Virtual private server).
Step 1. Download a Shadowsocks application from app store or website on your iphone.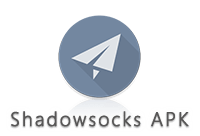 Step 2. After installation is complete, the script prompts the following
Congratulations, shadowsocks install completed!
Your Server IP:your_server_ip
Your Server Port:your_server_port
Your Password:your_password
Your Local IP:
Your Local Port:
Your Encryption Method:aes-256-cfb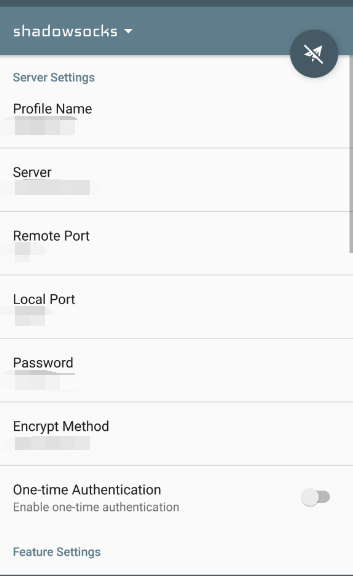 Note: Be sure it's status should be "Running", if not click "Start". Though it's very easy, but I do recommend you to build it manually. It will be more useful to you if you want to build other services on your VPS.If you want to use Shadowsocks on your mobile phone, Please contact us tell you how to.
Top 10 Best VPN Services In The World
| VPN Provider | Servers | Country | # of Connections | Price(USD) | Website |
| --- | --- | --- | --- | --- | --- |
| | 2000+ VPN servers in 94 countries. | British Virgin Islands | 3 Connections | $6.67/Month (Save 49%) | 1 View Deals |
| | 1,000+ VPN servers in 60+ countries. | USA | 10 Connections | $6.49/Month (Save 46%) | 2 View Deals |
| | 200+ servers in 70 countries. | Bulgaria | 6 Connections | $4.18/Month (Save 50%) | 3 View Deals |
| | 4646+ servers in 62+ countries. | Panama | 6 Connections | $3.99/Month (Save 66%) | 4 View Deals |
| | 3034+ Servers in 28 Countries. | USA | 5 Connections | $2.91/Month (Save 58%) | 5 View Deals |
| | Servers in 55+ countries & 100 cities | Canada | Unlimited | $4.08/Month (Save 55%) | 6 View Deals |
| | Servers in 20+ countries. | Canada | 5 Connections | $5.00Month (Save 50%) | 7 View Deals |
| | 2000+ servers in 60+ countries. | Romania | 7 Connections | $2.75/Month (Save 77%) | 8 View Deals |
| | Premium VPN-servers in 23 countries. | Switzerland | Unlimited | €8.95/Month (Save 31%) | 9 View Deals |
| | Global servers in 30+ locations. | Germany | 1 Connection | $2.91/Month (Save 68%) | 10View Deals |
Video Guide Shows You How to Access Netflix in China on iPhone
Please make sure that you are choosing the right VPN service provider and not fall into the hands of wrong providers. When installed and connected a VPN creates a separate and encrypted tunnel for your internet data traffic. Whatever you do online is transferred through this secure and encrypted tunnel away from the eyes of snoopers and hackers, however your Internet Service Provider (ISP) can see you are connected to a VPN but can not see what you are doing as your internet data traffic is hidden by VPN Encryption. Using a VPN is absolutely legal, unless you don't use to for any criminal activities. There are misuses of every technology.
Warm prompt: If you don't know which VPN service is the Best for you or how to set up VPN on Mac, computer, laptop, android smartphone, tablet, or iPhone &ipad device, you're recommended to live chat with Our Online Expert for instant help! We will take care everything for you!