BulletVPN Limited Time Offer: 66% Discount 2019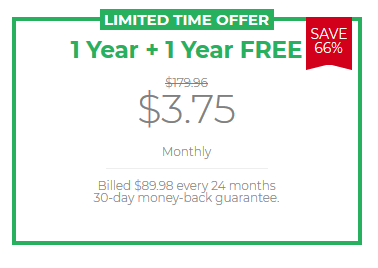 Good news! For a limited time, BulletVPN is offering the biggest discount of the new year. For BulletVPN users, you can get an extra year for FREE when you purchase the yearly plan. Normally the cost for a monthly plan is $10.98/month. But now you can get it at just $3.75/month and you will get the overall protection for 24 months! This is a super saver offer and highly economical. Save 66% off of your BulletVPN subscription by using our exclusive discount. BulletVPN is an Estonia-based VPN service that offers blazing fast speeds, 3 simultaneous connections, unlimited data and bandwidth, Smart DNS, and a 30-day full-refund policy. It is the most secure and reliable VPN solution you've been waiting for. Get globle internet privacy internet from BulletVPN from now on!
What's BulletVPN?

BulletVPN is a small and relatively new VPN compared to other top VPN service providers, however it is reliable and covers all the essential features you expect from the best VPN.  Whether you're traveling abroad or just connected to a public Wi-Fi, it secures your Internet connection and protects your data and privacy online. This Estonia-based VPN service has clients for Windows and Mac OS X. Given the rise of smartphone and tablet use, the VPN also works on Android and iOS. It even supports on routers. The company offers manual screenshot guides in case you don't know how to set it up. And if that is not enough they do provide remote support to help you with the setup. With one single account, you can have 3 simultaneous connections and there is no bandwidth or traffic limit.
BulletVPN scatters its premium servers in almost 30 countries, from popular countries such as USA, Canada, Germany, UK, and Australia to less known regions such as Finland, Singapore, and Algeria, serving more than thousands of people worldwide. The number of their global network server is constantly growing. When it comes to security, BulletVPN uses 256-bit encryption and offers the standard protocols including PPTP, L2TP, OpenVPN, IKEv1, and IKEv2 to encrypt and protect user's internet traffic and online activity. No one can break into this strong encrypted tunnel to steal something important about personal information. Besides, BulletVPN offers unlimited data and bandwidth. Having unlimited bandwidth means you're able to download as much data, stream as much video or listen to as much music as you'd want to without any restrictions from your ISP, or even your VPN client. It is worth mentioning that BulletVPN is one of the best options for accessing different Netflix regions around the world. When you purchase any plans, BulletVPN offers you a Smart DNS proxy service at no extra cost. Keep in mind that while Smart DNS does allow you to get around geo-restrictions, it does not hide your IP address or encrypt your Internet traffic. With customer care being available 24/7 through live chat or email, there's no reason to remain stuck whenever you encounter a problem.
BulletVPN servers run at 99.5% uptime at blazing fast speeds, so you can encrypt your traffic, stream movies or browse the web anonymously without a minimal speed hit. The other major benefit you get with BulletVPN is that they offer a 30 days money-back guarantee with all plans. This gives you lots of time to ensure BulletVPN works perfectly for your situation. With a VPN service, you can keep your online activity private, stay anonymous on public Wi-Fi hotspots, bypass censorship to access blocked websites and download torrent files safely.
To gain a customer base, BulletVPN is providing a limited time offer and you can get an extra year for FREE when you purchase the yearly plan. This BUY 1 GET 1 FREE is storming the VPN industry. With the discount, you can save 66% instantly and get 2-year plan of BulletVPN for only $89.98. Start using BulletVPN on all your devices and stay safe, secure and anonymous online by hiding your identity!

Why Need BulletVPN?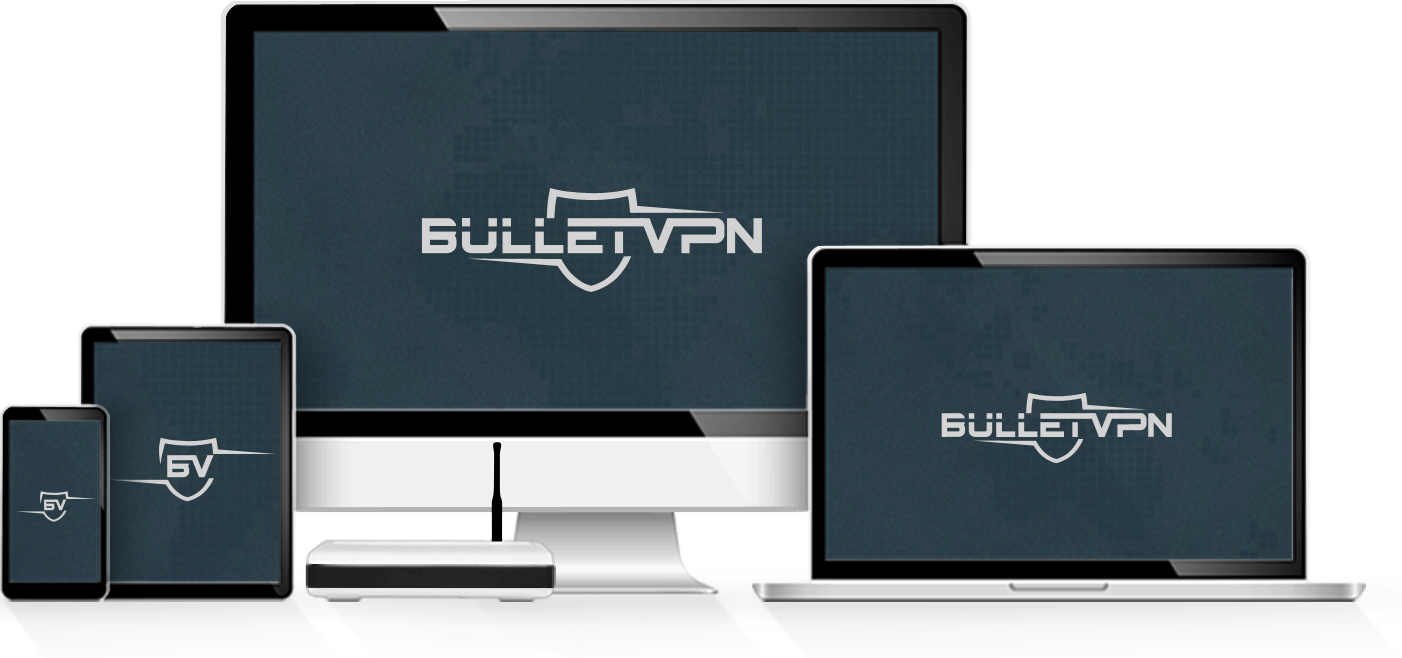 Actually, the Internet is not as safe as you think. Every day we use Internet for browsing, online shopping and even doing banking. But, do you know that your Internet traffic could be exposed to someone you don't know, such as your ISP, the government or even malicious hackers and your information is at risk? For most people, whatever the ISP you subscribe to, you should know that they always record or monitor your browsing activity. That's to say, they have the ability to know whatever websites that you access, at whatever time period, and then they may collect this data and further sell it to any interested third-parties, or the government when necessary. BulletVPN secures your computer's internet connection to guarantee that all of the data you're sending and receiving is encrypted and secured from prying eyes. Even you use BitTorrent to download the occasional copyrighted song or movie, you will get no trouble for it because BulletVPN hides your IP address, making nobody can identify you. On the other hand, you should know some countries in the world will censor their citizens' access to the internet. For example, when you go to China, you can't access Facebook, WhatsApp, Twitter, YouTube, Netflix and many more services. But BulletVPN can entirely bypass all government censorship and give you full access to all the above websites. Whether you are a student, a downloader, or the globetrotter, BulletVPN is definitely a best investment for you. It not only secures your Internet, makes you break free from a corporate firewall, but also allows you to use services that may be blocked in your country and get complete online freedom. Benefit from BulletVPN now! Currently BulletVPN is running a big promotion. If you pay for a yearly plan, you can get an extra year for FREE. Save 66% off your purchase today!
BulletVPN Pricing Plans & Special Offer
Let's take a view at BulletVPN pricing plans:

According to the different length of the subscription period, BulletVPN is offering 3 pricing plans for users to choose from. A monthly plan costs $10.98 per month, with no savings. For 6 months plan, it is $54.98, as low as $9.16/month, saving 17%. And if you want to get a year of VPN protection, you can get a significant discount available, which allows you to get an extra year for FREE. That is to say, you only need to pay $89.98, you can get 2 years of protection and enjoy the most advanced encryption, globally scattered VPN server locations, Zero-logging policy, unlimited bandwidth, 24/7 customer support, and 30-day money-back guarantee. This limited time offer drops the price down to $3.75/month. We highly recommend grabbing this BulletVPN Limited Time Offer: 66% Discount.
Currently, BulletVPN accepts the following payment methods:
Credit Card
PayPal
Bitcoin
Cryptocurrency may not be widely accepted as a form of payment yet, however it's glad to know BulletVPN accepts Bitcoin payments that offers a higher level of online privacy and security for users. So, what are you waiting for? You don't even need a coupon code or promo code to take advantage of the BulletVPN special offer. Simply click the below button to access the promotion from our site. The discount will be applied automatically. Hurry up! Limited-Time Offer!
What Can BulletVPN Do?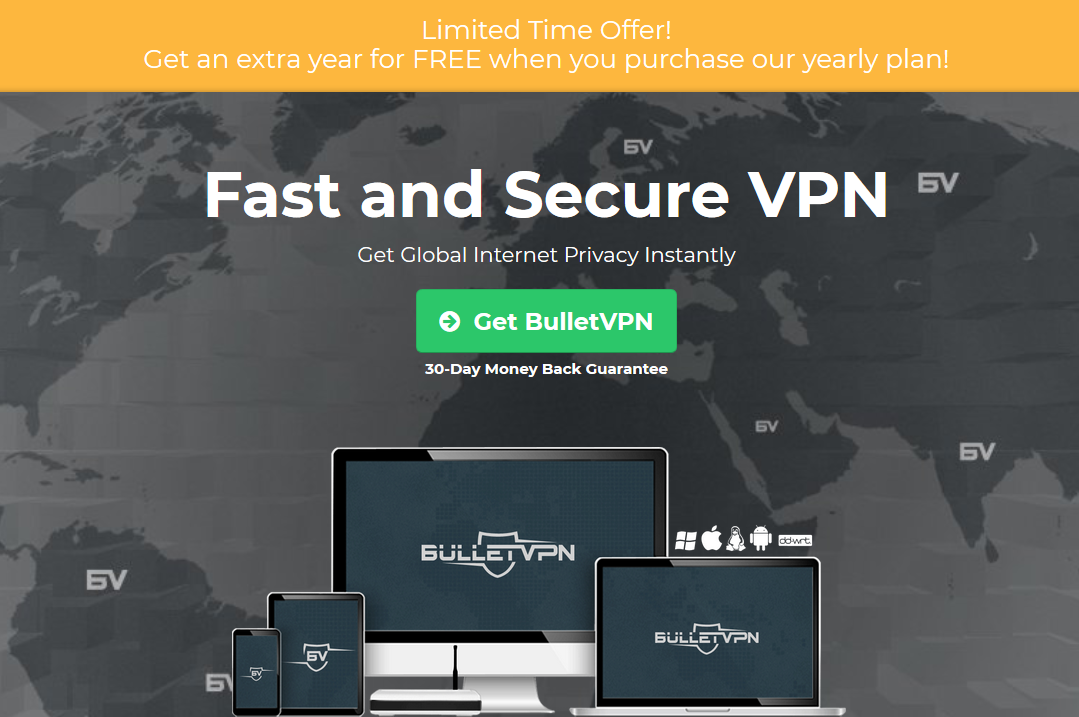 Increase Streaming Experience
By accessing hundreds of BulletVPN's servers in almost 30 countries, you can increase streaming performance and achieve faster streaming speeds. Whether you are on your phone, or computer, you can access streaming content that is not licensed for your region with no buffering.
ISP Throttling is the act of slowing down your internet, based on your bandwidth consumption. Your slow bandwidth is directly related to ISP throttling. With BulletVPN, you can mask the type of internet traffic so there's no way for your ISP to differentiate between VPN traffic from a web browser or a BitTorrent manager. Your ISP only sees encrypted traffic and has difficulty in throttling your connection.
Bypass Censorship Restrictions
Want to access Facebook and WhatsApp in China, watch Pandora video from the UAE, or listen to Spotify music from Norway? Get a well-trusted VPN service, like BulletVPN! Choose a server location you need, and you can bypass government censorship, firewalls, and any other web restrictions. In addition to streaming services, this software allows you to access social networks, media, and VoIP apps like Skype, WhatsApp, Facebook, Twitter, The New York Times, Wikipedia, Gmail, and many others, no matter where you are.
Increase Privacy and Security
BulletVPN is good at strengthening your computer's security and your data privacy. It lets you increase the security of your web session, transmitted data, financial transactions and personal information online, no matter where you are. Whether you are traveling, working in coffee shops and browsing on a public Wi-Fi connection, it maintains your privacy and lets you get peace of mind.
BulletVPN VS Free VPN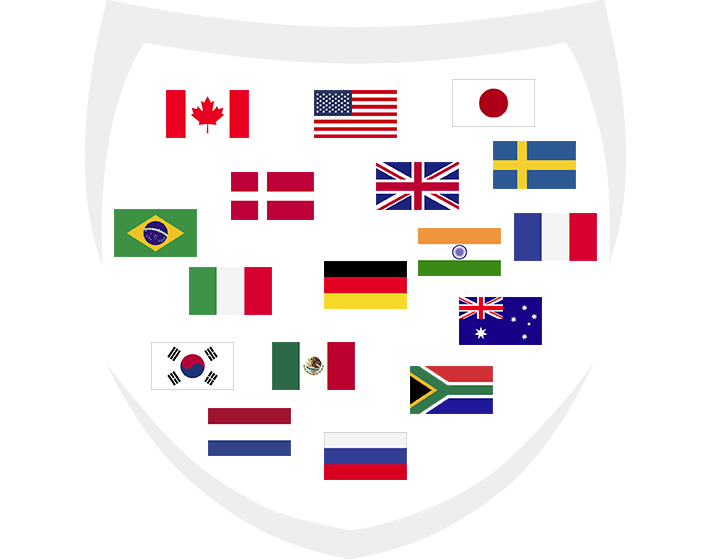 When it comes down to price, it is no doubt that free is always going to sound more appealing. There are many free VPNs in the market. However, we don't recommend people to use them because they may collect your data and sell it to third parties for malicious purpose, or inject targeted ads and spam into your browser or even log your browsing history without your knowledge. All you need is a reliable VPN that keeps your data private. Considering the fact that a free VPN may sell your bandwidth or probably record all your usernames, passwords, and bank details, and it offers limited locations, protocols and bandwidth, you are suggested to get a paid VPN.
BulletVPN is one of the best VPNs offers a solid balance of features, server location, connectivity protocols, and price. It comes with Internet Kill Switch, DNS Leak Protection, Multi-logins, Ad blocking and many more. BulletVPN offers unlimited bandwidth on its VPN servers so you can go about your online activities without worrying about any quotas. With the service, you can enjoy up to 3 multi-logins, full anonymity, Smart DNS, and many more advanced security features. Whether you are looking for a VPN for occasional use, or getting around your company's Internet restrictions, even for heavy downloading while hoping to get more privacy, BulletVPN is the best option for you. To every new customer, BulletVPN is offering a limited-time 66% off coupon code that cuts their monthly price from $10.98/month down to $3.75/month. Big Savings! What are you waiting for?
Top 10 Best VPN Services In The World
| VPN Provider | Servers | Country | # of Connections | Price(USD) | Website |
| --- | --- | --- | --- | --- | --- |
| | 2000+ VPN servers in 94 countries. | British Virgin Islands | 3 Connections | $6.67/Month (Save 49%) | 1 View Deals |
| | 1,000+ VPN servers in 60+ countries. | USA | 10 Connections | $4.87/Month (Save 60%) | 2 View Deals |
| | 200+ servers in 70 countries. | Bulgaria | 6 Connections | $4.18/Month (Save 50%) | 3 View Deals |
| | 4646+ servers in 62+ countries. | Panama | 6 Connections | $3.99/Month (Save 66%) | 4 View Deals |
| | 3034+ Servers in 28 Countries. | USA | 5 Connections | $2.91/Month (Save 58%) | 5 View Deals |
| | Servers in 55+ countries & 100 cities | Canada | Unlimited | $4.08/Month (Save 55%) | 6 View Deals |
| | Global servers in 30+ locations. | Germany | 1 Connection | $2.91/Month (Save 68%) | 7 View Deals |
| | 2000+ servers in 60+ countries. | Romania | 7 Connections | $2.75/Month (Save 77%) | 8 View Deals |
| | Premium VPN-servers in 23 countries. | Switzerland | Unlimited | €8.95/Month (Save 31%) | 9 View Deals |
| | 500+ Servers in 50 countries. | British Virgin Islands | Unlimited | $1.99/Month (Save 83%) | 10View Deals |
Conclusion:
BulletVPN is a Estonia-based VPN service, with simple and easy user-interface. Compared to other large VPN providers, the number of servers it provides is not too much. However, it doesn't lack any of the essential features you expect to get when signing up with a VPN service provider though. BulletVPN offers all the features that a VPN should, including Smart DNS, Unlimited Speed / Bandwidth / Server Switching, 3 simultaneous connections, fast and responsible customer support, and even a 30 days money-back guarantee. This period is longer than many other VPN companies. Thus, it shows BulletVPN is confident about its product and services. BulletVPN global VPN servers are spread in almost 30 countries, including USA, UK, Canada, Japan, Mexico, Russia, New Zeland, South Africa and more. With it, you can prevent your data from government surveillance programs, and unblock American Netflix, Hulu, Amazon Prime Video, BBC iPlayer and other geo-restricted streaming channels with just a few clicks. The BulletVPN app runs well on most of the devices that are available in the market, which is a plus for this product. So, quicky get one to protect yourself from hackers and other cyber criminals who are out to get your data and then sell it to the highest bidder.
Now visitors on our site can get a pretty big discount for BulletVPN. Use the limited BulletVPN coupon code to save 66% off your order. Signing up for a one-year term will cost you $3.75 per month, and the best thing is you will Get an Extra Year for Free. What are you waiting for? Join BulletVPN now!
Get this Deal Now