How to Access Telegram in China in 2020?
Can't access Telegram in China? What to do then? Telegram is a free cloud-based instant messaging service designed to let people communicate through instant messages from their handheld smartphones and desktop systems. Users can send audio video files and chat through it. It was developed by Telegram Messenger LLP and saw its release in August 2013. It is a versatile application and is compatible with Android, Windows, IOS as well as Ubuntu Touch operating systems for mobile platforms and Windows, MacOS and Linux on desktop and laptop based computer systems. Telegram is a much secured messaging application which offers end to end encryption to the messages relayed between its users, to give them complete privacy over the conversation they are having. Nearly a 100 million users use Telegram to send and receive close to 15 billion messages per day.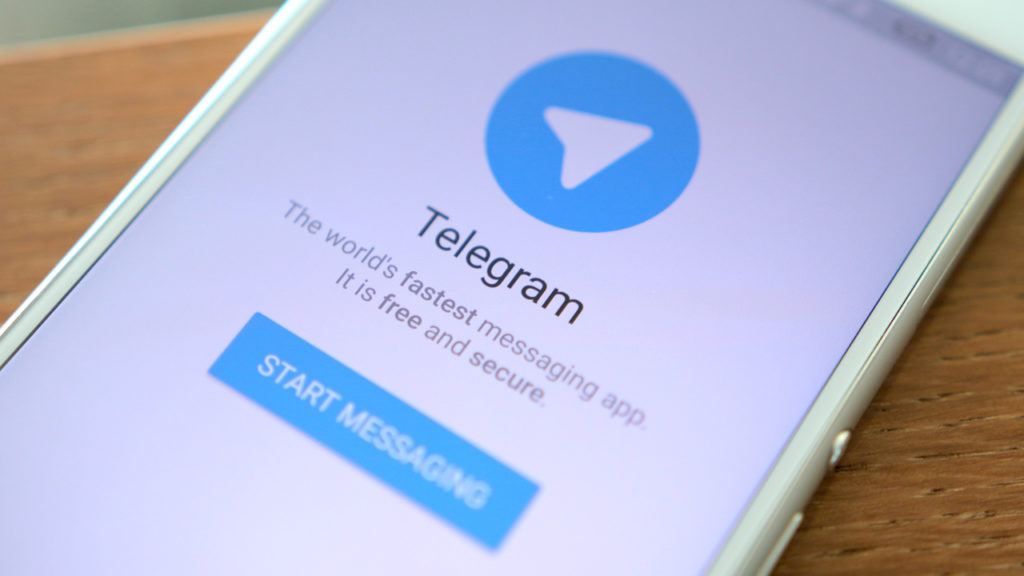 Why Has China Blocked Telegram?
China is well known to censor and block foreign-based social networking websites and video streaming websites. It promotes the use of in-house applications and services. The Telegram application was blocked by the Chinese Government in the year 2015 as Telegram was accused of aiding human right activists and lawyers. A feature called "Secret Chat" is offered by Telegram, where the messages relayed between users, destroy themselves once the session is over. This feature was used by whistleblowers to organize their activities which the Chinese Government is vehemently against and finds it hard to crack the conversation between the whistleblowers and activists. In addition to it, no matter how popular it may be, Telegram has had its own share of controversies.
People around the globe have raised concerns over its security protocols and Telegram being open source software, how vulnerable it is to any unprecedented attacks to its database which may lead to compromising the personal data of its users. It was also accused that ISIS uses it and recommends it to its members and followers. The telegram also faced a major cyber-attack on its Asia Pacific operations. This also added to the reasons of Telegram getting blocked in China. Yet, Telegram continues to be one of the most used instant messaging applications around the world, and the imposed block on it by the Chinese Government makes it difficult for people to use it when they are in China.
Suggestion: If you don't know how to access Telegram in China, you're welcome to contact Our online technical team by clicking Start Live button bellow: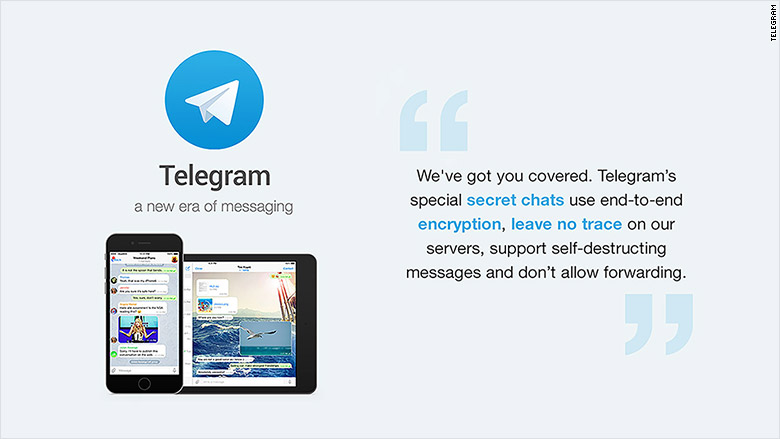 How to Access Telegram in China?
The best way to access Telegram in China is through a VPN or Virtual Private Network. A VPN can encrypt the internet traffic of a device thereby routing through servers of locations set by the users. It is a boon for people seeking anonymity and to bypass almost any imposed block on any web service. A VPN also assigns your device an IP (Internet Protocol) address which makes your device seem that it's at a different location. A reputed VPN provider will give you a strong and secure connection and the liberty to choose your own proxy location. This VPN will help you hide your identity and once connected to a location outside China, will make it seem that your device is not being used within China.
How Does a VPN Work?
A VPN hides your device's actual location. Every device which can connect to the internet uses an address called the Internet Protocol or IP address. This address determines where the device is and from there it can be easily seen which type of information the device is trying to access and thus it can be regulated. A VPN assigns your device an IP of a location outside of the restricted zone. The data between the device and the server is encrypted for your privacy. This way a VPN can make you anonymous. The main functions of a VPN are:
• Hiding your actual geographical location by assigning your device the identity from a foreign location.

• Encrypting the connection between the server and your device to make you anonymous.

• Relaying your data through servers all around the globe to make tracking close to impossible
One must know that all VPN providers are not safe and secure. So before subscribing to a VPN service, one must research properly and check the ratings of different VPN service providers. Providers with a good review from authentic users are the ones who are genuine and should be selected. Authentic VPN providers will never sell or lend the personal information of its users. Good VPN providers employ strict security measures such as tunneling services and military grade encryption to route your data through the servers. So if Telegram is being used through VPN inside China, the Chinese Government will not be able to track you.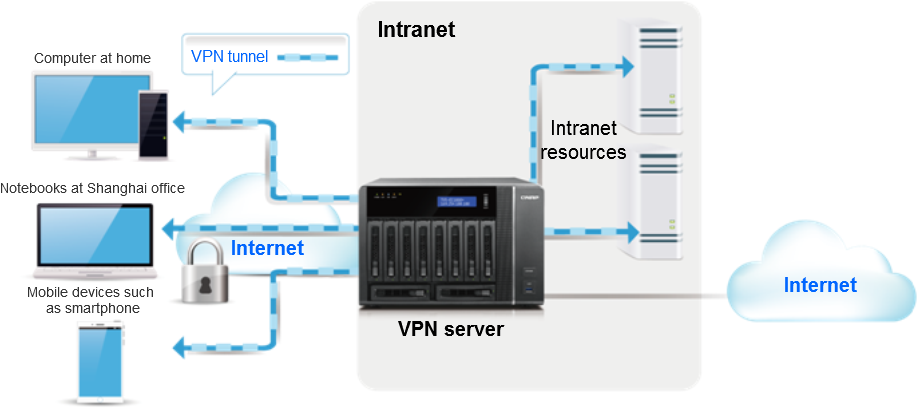 Here is a list of popular VPN providers in China you can subscribe to. They are highly rated, and they offer fast and secure connections.
• Vypr VPN – The best feature they offer is that they have their own servers and they do not take the help of any 3rd party servers. Ideal for privacy and gives you the liberty to choose from 50+ locations.
• Express VPN – A new VPN service provider with a great balance between streaming and privacy and have the option to let you choose your desired location from 60+ countries.
• IP Vanish – They are a fast and reliable VPN provider. They provide full support to help you set it up at a nominal cost. You also get a 30 days money back guarantee.
• Orbot – This is a free mobile application which once installed can force all your applications to use its servers while they use the internet. So total privacy is an absolute guarantee.
• Hola VPN – When it's for the mobile platform, Hola is what you may choose. Most used mobile VPN which gives full functionality despite being free; sometimes it will make you wonder why it isn't available for desktops.
Video Guide Shows You How to Setup VPN
Top 5 Best VPN Services In The World
| VPN Provider | Servers | Country | # of Connections | Price(USD) | Website |
| --- | --- | --- | --- | --- | --- |
| | 3000+ VPN servers in 94 countries. | British Virgin Islands | 5 Connections | $6.67/Month (Save 49%) | 1 View Deals |
| | 5450+ servers in 62+ countries. | Panama | 6 Connections | $3.49/Month (Save 70%) | 2 View Deals |
| | 200+ servers in 70 countries. | Bulgaria | 6 Connections | $4.18/Month (Save 50%) | 3 View Deals |
| | Premium VPN-servers in 23 countries. | Switzerland | Unlimited | €8.95/Month (Save 31%) | 4 View Deals |
| | 1,300+ VPN servers in 75+ countries. | USA | 10 Connections | $6.49/Month (Save 46%) | 5 View Deals |
ADMITTANCE OF INTERNET IN CHINA:
First of all, not only in China, wherever we go, we should have the basic thing that is internet to access anything because internet is the base for everything we use. If you are a Chinese, then it is easy for you to access internet and use the app Telegram. But when you are a visitor to China to stay for few days or months there are some problems in accessing internet because of the international companies. It is too expensive to activate internet in China. So it is highly recommended to use some public Wi-Fi. Free Wi-Fi is available in the main cities of China such places like hotels, cafes, bars, and airports.
In China, it is very important to have a VPN to access internet. Many companies have VPN address but majority of them are useless or in low performance. Basically, Telegram is downloaded through playstore. But in China unless a person uses VPN, he or she cannot access Telegram or any other apps. On Apple app store, many apps are not available including the VPN app. Even Android apps also do not have the facility of VPN or any other apps. Some of the VPN providers are also blocked in China and to surprise; Gmail is also blocked in China.
Tips China blocks foreign applications and services so that it may promote its own in-house applications and services. Its aim is to promote its homegrown companies and their businesses. It's not illegal to use VPN in China as long as you choose the correct VPN provider. Many VPN services are allowed in China. Once you choose the correct VPN service provider, you will easily be able to access Telegram in China. ExpressVPN ($6.67/Month Save 49%) and NordVPN $3.49/Month (Save 70%) are most popular and stable with top ratings that many people have used.


Warm prompt: If you are unsure which VPN service is the best one for you or how to set up VPN on Mac, Windows, android smartphone, tablet, or iPhone & iPad device, you're recommended to live chat with Online Expert for instant help!