How to Watch BBC iPlayer Abroad from Outside the UK
You're probably on this page because you are having a problem in watching BBC iPlayer while you are traveling. BBC iPlayer is one of the biggest streaming services in the UK and is free for those inside the UK with a TV license. BBC iPlayer is funded by the UK TV Licence and its use is restricted to UK residents only. So, when you're outside the UK, you will find the service is totally blocked. Since BBC iPlayer is geo-blocked, is it possible to watch BBC iPlayer abroad from outside the UK? The answer is Yes. The easiest way to watch BBC iPlayer abroad is to use a VPN. With a solid VPN, you won't have to deal with geo-blocks on your favorite online UK TV channels ever again no matter where you are. Read on to find out the best VPNs for unblocking BBC iPlayer when you're abroad.
About Watch BBC iPlayer: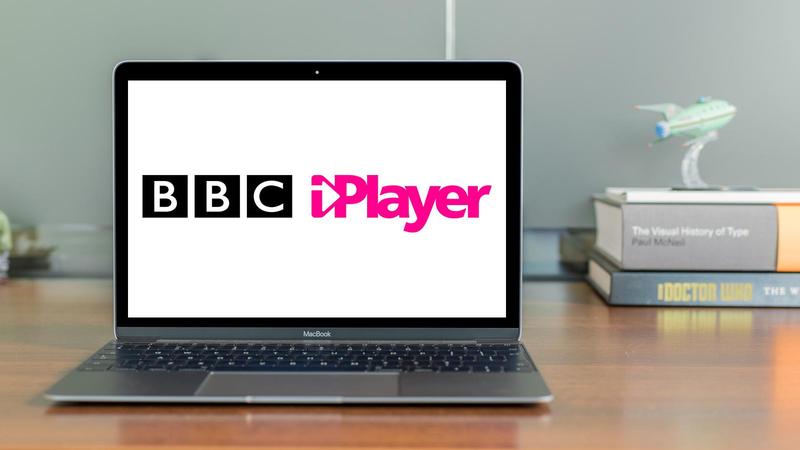 BBC iPlayer is one of the best streaming websites in the industry that lets viewers watch some of the best free and legal content on the web, ranging from TV shows and movies to live sports. The service is available on a wide range of devices, including mobile phones and tablets, personal computers, and smart televisions. Accessibility won't be an issue with BBC iPlayer. Apart from this, BBC iPlayer's fast and quality streaming service makes it even more desirable. BBC iPlayer is loved by millions of people. However, the service is currently limited to UK viewers only, which means – in principle – you can only watch it from inside the UK.
If you are outside of the United Kingdom and would like to watch BBC iPlayer programs, you will be blocked and get the message: "BBC iPlayer only works in the UK. Sorry, it's due to the rights issue." Every time you attempt to catch up with your favourite shows or watch TV from abroad, you only get frustration. Actually, BBC iPlayer uses a special technology that is called geo-blocking (geo-restrictions) to block all Internet users who are not in the UK. With this technology, BBC iPlayer can detect and check your device's IP address to find out your location, if your IP address shows that you are not in the UK, you will soon be blocked. In addition to BBC iPlayer, the popular streaming sites like Hulu and Netflix are also geo-restricted due to licensing agreements with content creators. Hulu is only available in the United States. Netflix is available around the world, but you will have to subscribe to a region-specific version of the service. Thankfully, people can take advantage of a Virtual Private Network to access these services from outside of the licensed areas. A VPN allows you to hide your IP address you can easily bypass geo restrictions and watch BBC iPlayer outside the UK.

Tips: ExpressVPN provides you blazing fast servers in 90+ countries which are great for streaming BBC iPlayer in HD. It has fast speeds and consistently evades the BBC VPN blocks. ExpressVPN uses industry-standard 256-bit AES encryption and supports OpenVPN, L2TP/IPSec, PPTP and SSTP protocols, giving you the high level of security. With ExpressVPN, you can unblock most popular streaming sites with ease.
Unblock BBC iPlayer With ExpressVPN Now
Why You Cannot Watch BBC iPlayer Abroad (Outside of the UK)?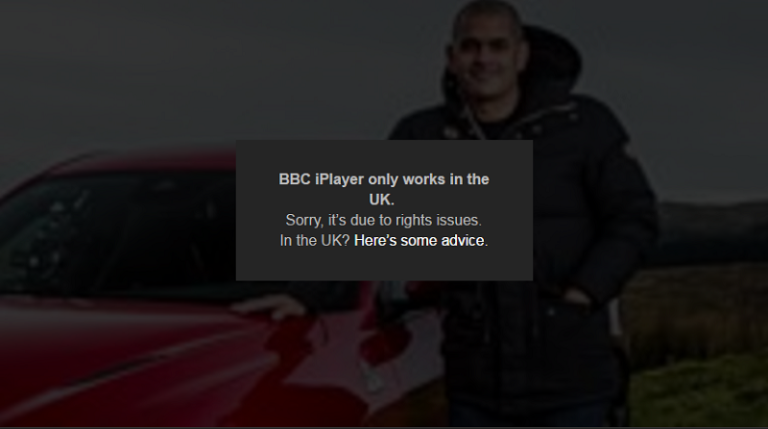 It can be a pain trying to watch BBC iPlayer abroad or watch videos from outside the UK. Currently, only users located within the UK are able to stream from iPlayer, so it must be frustrating when you go on a trip and are unable to access your favorite television shows and movies from home. As mentioned before, BBC iPlayer is limited by geographic licensing restrictions or geo-blocking restriction. Geo-blocking is a method that companies and websites use to make sure that only people in a specific geographic location are able to access a certain site or service. That website is able to tell where you geographically are by checking your device's IP address. Your IP address and information about your device will be used by BBC iPayer to confirm your location. That is why they can always find out if you are accessing the services from inside or outside of the UK. If someone outside of the U.K were trying to access BBC iPlayer, they would get this exact message above.
Unblocking BBC iPlayer Geo-Restrictions Using a VPN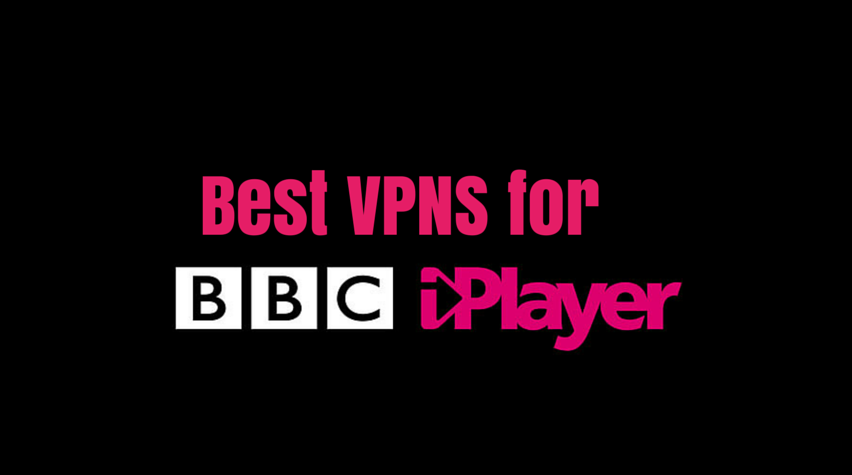 If you are abroad, whether traveling or living, and you want to watch BBC's content, then one of the most popular ways to do this is to use a Virtual Private Network (VPN). A VPN is the ultimate tool for unblocking and safely gaining access to blocked content all over the internet. For instance, if you are in the US and you select a UK server from the VPN, then it will assign you a UK IP address and your internet traffic will be tunneled through the UK server. This makes your internet traffic to look like its originating from the UK. In theory, you can easily watch BBC iPlayer abroad from outside the UK with the help of VPN service.
However, now that BBC iPlayer can block traffic from a VPN. That means not all VPNs can unblock BBC iPlayer, you will need correct information on which VPN to sign up for. If you want to try it yourself, you can look for a VPN that has money back guarantee. This way, you can be able to test the service for yourself, and if it's not unblocking BBC iPlayer, you can just get your money back. Besides, the VPN that you select should have a large selection of servers. This way, you'll be able to access content from many different countries. The closer you are to the server, the better the potential speed will be. Fast speeds allow you to stream in HD in most cases and get high speed streaming. Security is another consideration. A best VPN for BBC iPayer should apply AES-256 encryption and support multiple VPN protocols including OpenVPN, L2TP/IPsec, IKEv2, PPTP and SSTP. Also, stick to a no-logging VPN. That means the provider will never track the time or duration of any online session, and neither do they keep logs of your IP addresses or servers used, websites visited or files downloaded.
We recommend you do not use free VPNs because you will run into unreliable service, poor access to server locations, slow speeds, long wait times, and more. Here we will give you the top 4 best VPN services to help you access BBC iPlayer from outside the UK.

Top 4 VPNs to Help Watch BBC iPlayer Abroad from Outside the UK
1. ExpressVPN
When it comes to unblock BBC iPlayer abroad, ExpressVPN is the top recommendation because of its amazing speed, strict no-logging policy, solid encryption, beginner-friendly clients, unlimited bandwidth, and many other top-tier features like Kill Switch, P2P activity allowance, Split Tunneling, and DNS Leak Protection to avoid your IP address from being public. The service is based in the British Virgin Islands, a location without any data-retention laws, so you don't need to worry about your data or activity being traced. BBC iPlayer works on devices including computers, smartphones, tablets, game consoles, and smart TVs, and ExpressVPN has solutions for all of them. Besides, ExpressVPN's global server coverage consists of over 3000 VPN servers located in 94 countries, which are perfect for streaming high definition content. A single subscription grants access to five devices at the same time.
A monthly subscription of ExpressVPN is available for $12.95 per month. It is a bit higher than many other competitors, but you get what you pay for. However, you can save a bit of money by getting a 6-month subscription for $9.99/month. And, if desired, you can get 15 months (12 months + 3 free months) for $99.99 (6.67 per month) if you choose to pay in advance. ExpressVPN provides no-hassle 100% 30-day money-back Guarantee. If you feel the service didn't really match your expectations, you're able to ask for a full refund and have your money handed over without any fuss. Use ExpressVPN with iPlayer to enjoy BBC content online, privately and securely!

2. NordVPN

NordVPN is another best VPN that makes you easily access on-demand content and watch live TV with BBC iPlayer, from anywhere in the world. The service is based in Panama, which is one of the top locations for VPN services since it does not have any mandatory data restriction laws and is not involved with any international surveillance organizations. With over 5,700+ servers placed worldwide, NordVPN has been providing exemplary unblocking facilities to users across the globe. For UK alone, they have a whopping 646 exclusive servers for its users to unblock the BBC iPlayer. In addition, its innovative security measures like AES 256 Bit Encryption, double encryption, kill switch, Onion Over VPN, CyberSec are adopted to create an extra layer of additional security. NordVPN allows up to six simultaneous connections on a single subscription, making it a great option for a small household or office. Apps are available for Windows, MacOS, iOS, and Android.
The price of NordVPN is reasonable. You'll pay a $11.95/month fee if you choose to pay monthly, but you can get a 3-year subscription for $107.95, which works out to a very low $2.75 per month. With NordVPN, you can access BBC iPlayer anywhere with just a few clicks. 30 days money back guarantee included.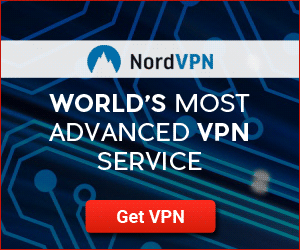 3. PureVPN
PureVPN is another good choice that lets you easily evade geo-restriction and watch BBC iPlayer from anywhere in the world. The service outshines a large number of VPN providers available in the market. PureVPN operates a self-managed VPN constellation of 2000+ servers in 140+ countries, and there are a wide range of servers spread across the UK, making it the best option to watch BBC iPlayer abroad. It offers apps with all major operating systems (Windows, iOS, OS X, Android, Linux) and allows 5 simultaneous connections on multiples devices with one PureVPN account. Moreover, PureVPN service offers built-in DNS leak protection, IPv6 leak protection, and many other features that assure anonymity and security. It is one of the leading VPN services that provides instant access to your favorite streaming channels and that includes not only BBC iPlayer but also Netflix, Hulu, Amazon Prime, and more.
PureVPN's service is value for your money. Price starts from just $3.33/month if you choose the 2-Year Plan. You also can gift 12 free monthly account to your friends, family or colleague! Your service plan is backed by a 31-day money-back guarantee.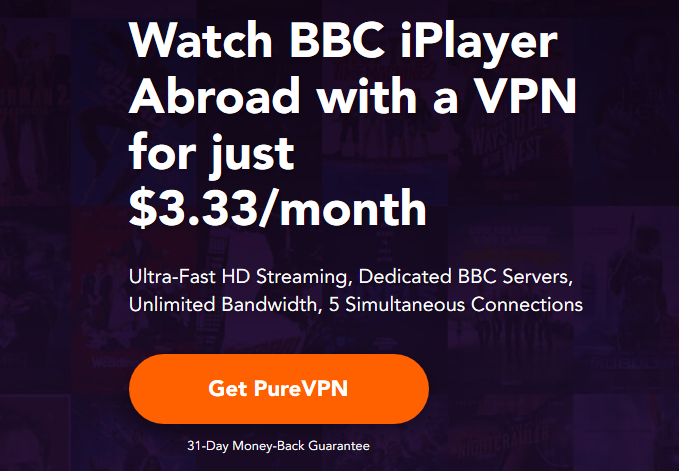 4. Surfshark VPN

Surfshark is a British Virgin Islands based provider that has recently made entry into the VPN industry. The VPN is developing fast and it has clients for all four of the major platforms (Windows, Mac, iOS, and Android) and also offers extensions for Chrome and Firefox. Surfshark VPN offers excellent security features and can access censored and geo-blocked content worldwide. With 800+ servers in 50+ countries, you can easily gain access to BBC iPlayer by connecting to one of its UK servers. Its performance and speed should remain excellent no matter where you are. Surfshark VPN provides users with a whole bunch of security options, including industry standard 256-bit encryption, DNS Leak protection, Clean Web, Multi-hop connections and a kill switch. All of these features will help you enjoy a private and secure browsing experience and let you get the best streaming experience from anywhere in the world. With just one Surfshark account, you can protect all your family devices.
Starting at $1.99 per month, Surfshark VPN is one of the cheapest VPNs around. The plan is also fully refundable for 30 days. Enjoy your favorite shows from anywhere in the world with Surfshark!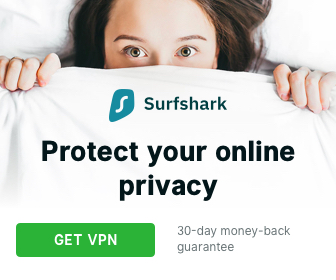 Top 10 Best VPN Services In The World
| VPN Provider | Servers | Country | # of Connections | Price(USD) | Website |
| --- | --- | --- | --- | --- | --- |
| | 2000+ VPN servers in 94 countries. | British Virgin Islands | 3 Connections | $6.67/Month (Save 49%) | 1 View Deals |
| | 1,000+ VPN servers in 60+ countries. | USA | 10 Connections | $4.87/Month (Save 60%) | 2 View Deals |
| | 200+ servers in 70 countries. | Bulgaria | 6 Connections | $4.18/Month (Save 50%) | 3 View Deals |
| | 4646+ servers in 62+ countries. | Panama | 6 Connections | $3.99/Month (Save 66%) | 4 View Deals |
| | 3034+ Servers in 28 Countries. | USA | 5 Connections | $2.91/Month (Save 58%) | 5 View Deals |
| | Servers in 55+ countries & 100 cities | Canada | Unlimited | $4.08/Month (Save 55%) | 6 View Deals |
| | Global servers in 30+ locations. | Germany | 1 Connection | $2.91/Month (Save 68%) | 7 View Deals |
| | 2000+ servers in 60+ countries. | Romania | 7 Connections | $2.75/Month (Save 77%) | 8 View Deals |
| | Premium VPN-servers in 23 countries. | Switzerland | Unlimited | €8.95/Month (Save 31%) | 9 View Deals |
| | 500+ Servers in 50 countries. | British Virgin Islands | Unlimited | $1.99/Month (Save 83%) | 10View Deals |
Conclusion:
BBC iPlayer is loaded with all forms of content; TV shows, movies, live TV, Radio, and much more is available to stream right away. The channel, however, is not accessible from outside the UK. Fortunately, you can still access the channel from abroad with a VPN. Our top choice VPN for BBC iPlayer is ExpressVPN, which also tops our overall best VPN round-up thanks to its ease-of-use, top-notch security and excellent value for money. Other recommended alternatives include NordVPN, Surfshark VPN and PureVPN. Once you've got your chosen VPN service up and running, you'll need to set it to connect to a UK server and go to the BBC iPlayer webpage to start watching.