Remove Mazar Android Malware from Smartphones or Tablets, Mazar Androld Malware Removal
Published on May 20, 2016
Mazar Android Malware Brief Introduction
Mazar (Mazar Bot) is categorized as a potentially and seriously fatal new mobile virus focused on attacking Android phones via text message. This sort of new Android malware has the capability to acquire root access and obtain full administrative privileges on a targeting android smartphone or tablet. Once the infectious android phone becomes compromised, the Mazar virus will control the entire device and even completely erase all your Android smartphone's storage. From this point, the Mazar Bot malware is quite devastating virus for Android users. Unlike the previous and typical Android malware distribution method, the Mazar virus hunts targets via a direct message immediately rather than through those downloaded apps from third-party application stores. Mazar Bot malware completes its spread via a malware-ridden SMS/MMS messages. Just when Android users click on these anchorage link, the Mazar Bot malware can simultaneously finishes its installation on the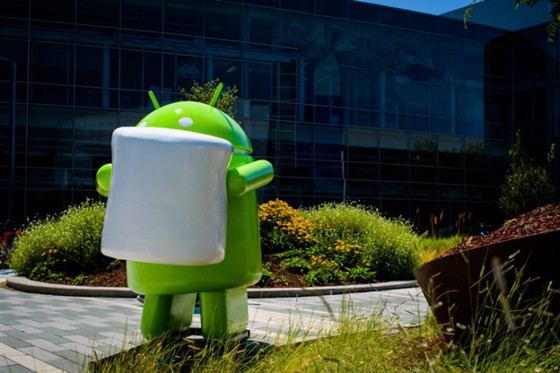 In this case, the Mazar Bot malware asks for admin level privileges through MMS Messaging, which allows that it is able to secretly acquire the Internet connection and covertly install Android-based Polipo proxy app allowing attackers intercepting and spying on all internet traffics passing on the infectious Android phone, and wiping handsets, making calls, reading texts. Similarly, all sensitive information stored on the infectious Android smartphone or tablets probably are at high risk of exposure, such as login-credentials, online transaction data, banking data, and a lot of other financial details. Therefore, don't belittle the such Mazar Bot malware, it can carry out a tons of incredible troubles and damage on the infectious device. Refer to below lists on the Mazar damages. Or know more other Android Malware here.
Acquire boot access to make device reboot
Send and read all SMS messages
Handle calls to your contacts to acquire confidential information
Read the phone's state
Disable phone's control keys and distort web browsers
Covertly change phone settings and overlap all defaults with unsafe things
Force the phone into sleep mode, use internet connection for malicious activities
Wipe infectious device's storage
It is highly recommended of you getting rid of Mazar Bot malware from Android smartphone or tablet in case of further damage. If need help, you can consult more professional help by Live Chat with VilmaTech 24/7 Online Services here.

How to Remove Mazar Android Malware from Android Phone or Tablet
Bypass Mazar Bot Malware Interface
1. To bypass the Mazar virus page, you have to boot the infectious android phone into safe mode. You then need get the power options menu appeared, which just needs you long-press the power button until you see the power options menu popping-up.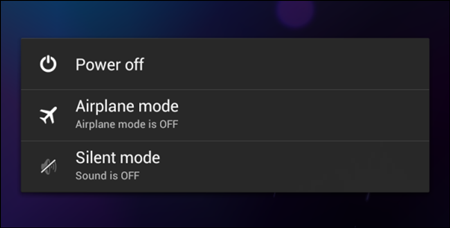 2. Locate at the Power Off option and long-press it until you can see the words 'Reboot to Safe Mode.'You then need click OK option to continue.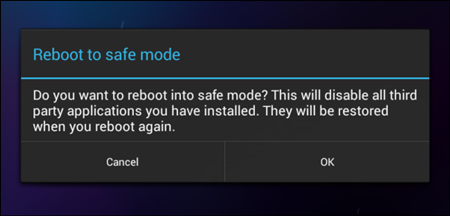 3. After that, wait for booting into safe mode. If you are now in safe mode, you can see 'Safe Mode' at the left bottom of your screen.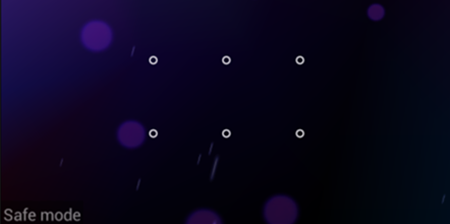 Uninstall Malicious App and Clear Out Left Files
1.After reach at the safe mode, go to the setting screen and you need uninstall all potentially malicious mobile apps associated with the Mazar Bot malware there. Access to the setting screen and tap Apps option, locate at the app you need to install, tap it, and tap the install button. If there are many mobile apps need to be uninstalled, you can remove then one by one. Now, you need uninstall unwanted app related with Mazar virus.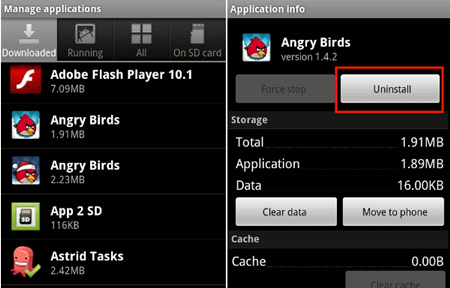 2. To completely remove Mazar leftovers including left system files and registry entries run by those malicious apps you have uninstalled, you need go to the Settings and choose on the Storage option now. You can tap on the Category to see all the files stored on your android phone. Long press the targeted files and select the deletion option.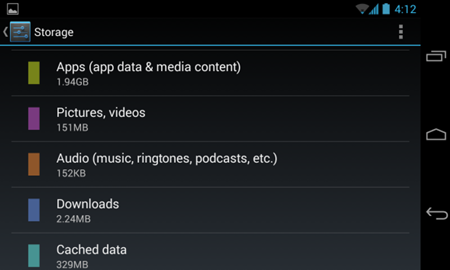 3.You can skip all troubleshooting and immediately restore your device to the factory default settings. But by this way, you have to lose all the confidential data or personal files on your mobile device. Therefore, make sure all your personal files or confidential data have backup up before starting this step. Go to the settings screen again, and tap factory data reset immediately. Then, you just need follow the pop-up wizard to compete the factory data reset.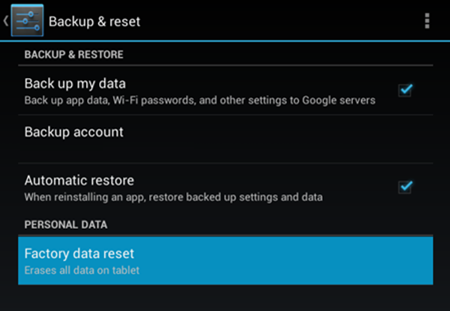 4. Restart your android phone normally and check if the Mazar Bot malware is still popping-up.
Tips: If you still need more help to fix the Mazar virus from your Android phone or tablet now, you can live chat with VilmaTech 24/7 Online Experts